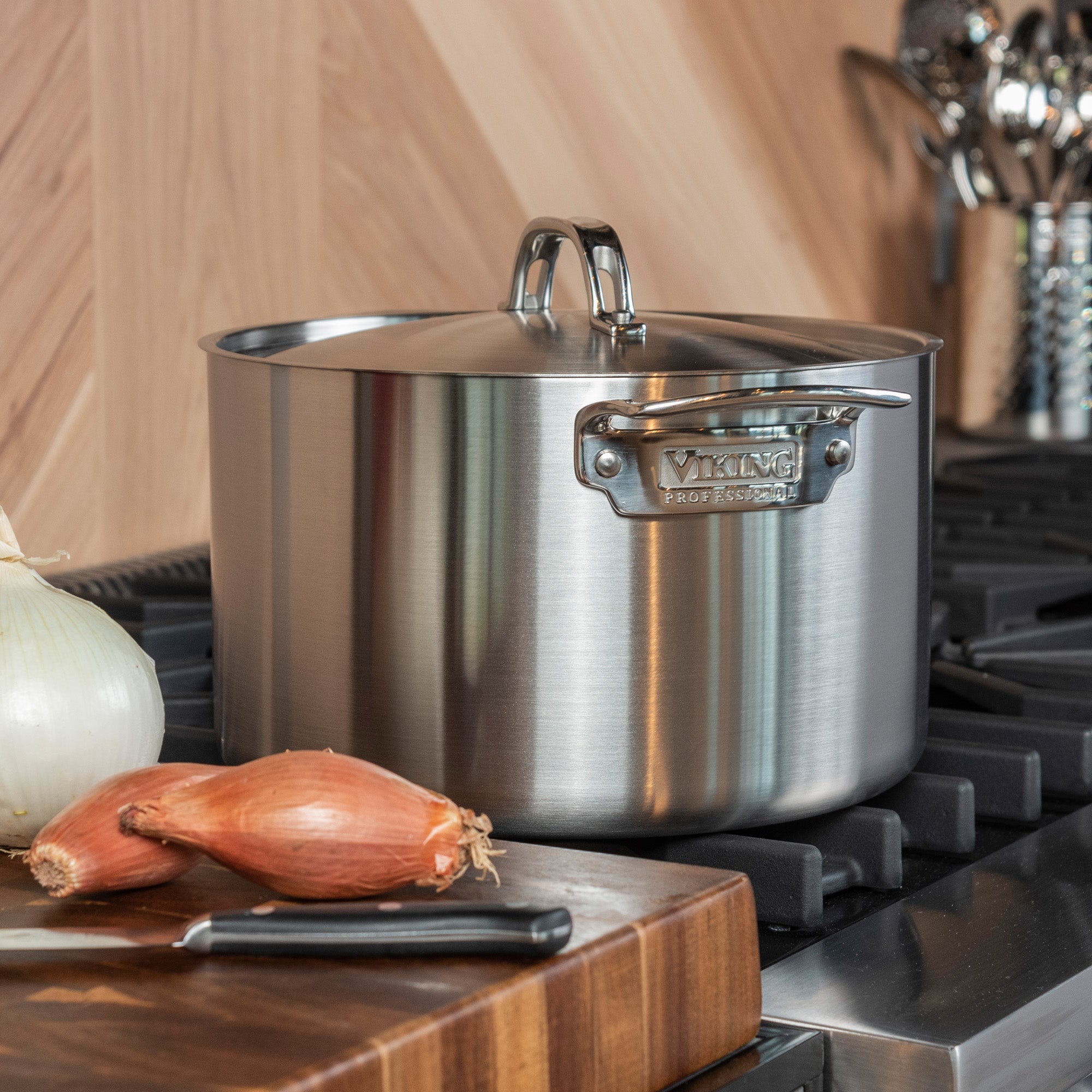 Viking Professional 5-Ply Stainless Steel 8-Quart Stock Pot
Features:
8-Quart Stock Pot with Lid
5-Ply Construction: Non-Reactive 304 Stainless Steel Interior, 3-Ply Aluminum Core, and Induction Capable Stainless Steel Exterior
Features Satin Finish and Cut Rims
Includes Durable 18/10 Stainless Steel Lid
Riveted Signature Viking Stay-Cool Handles Designed For Balance, Comfort and Control
Safe up to 600°F/315°C
Compatible with all Cooking Surfaces; Electric, Gas, Grill, Induction, & Oven Friendly
Dishwasher Safe, Handwash Recommended
Limited Lifetime Warranty
Made in the USA
A professional quality 8-Quart Stock Pot designed and engineered to cook the best soups, broths, and sauces that require precision heat control and distribution. Viking's 5-Ply construction optimizes heat distribution and retention through alternating layers of stainless steel and aluminum. Induction-ready and equipped with an ergonomic handle to maximize comfort and control, the Viking Professional 8-Quart Stock Pot is an essential tool for every home chef who aspires to cook like a professional.