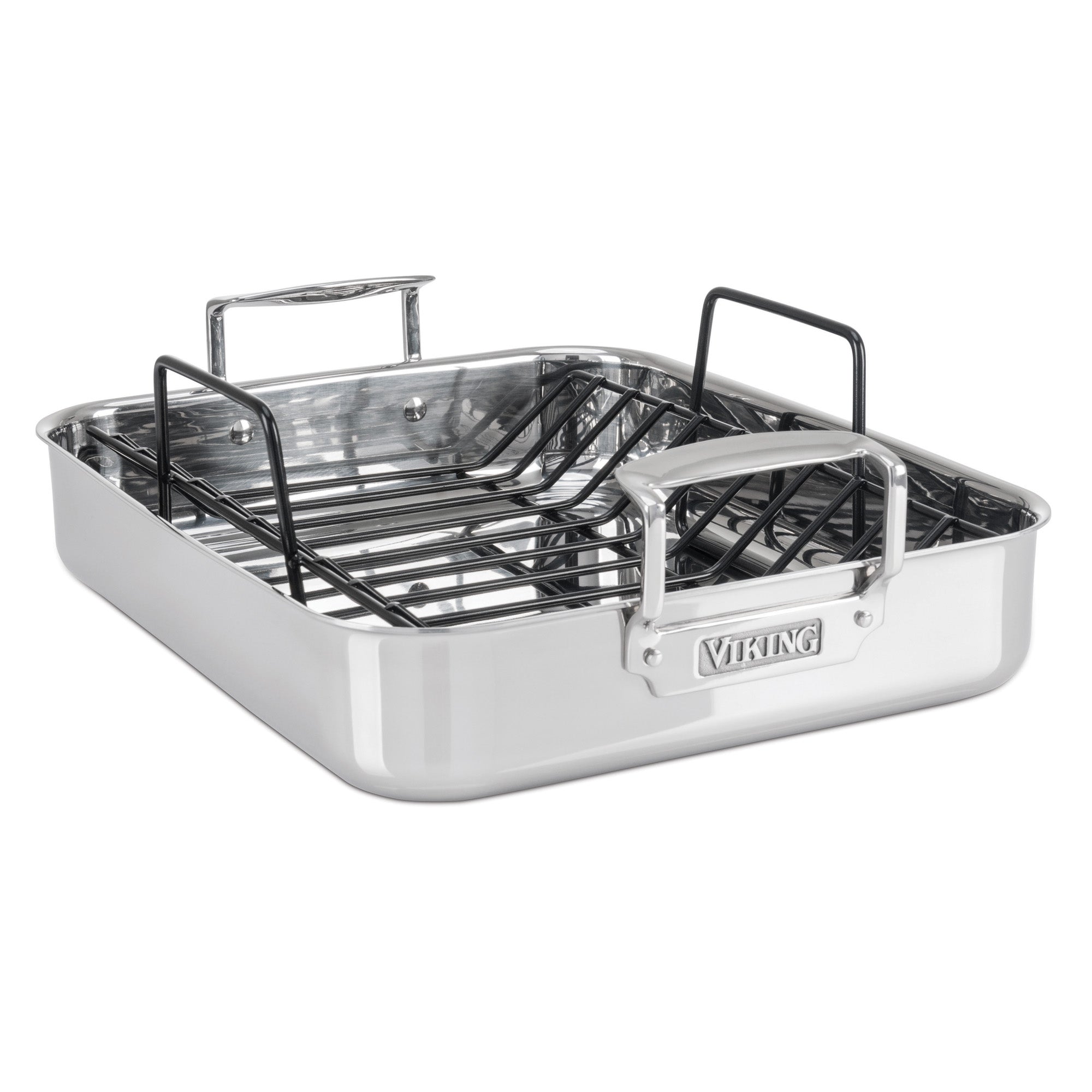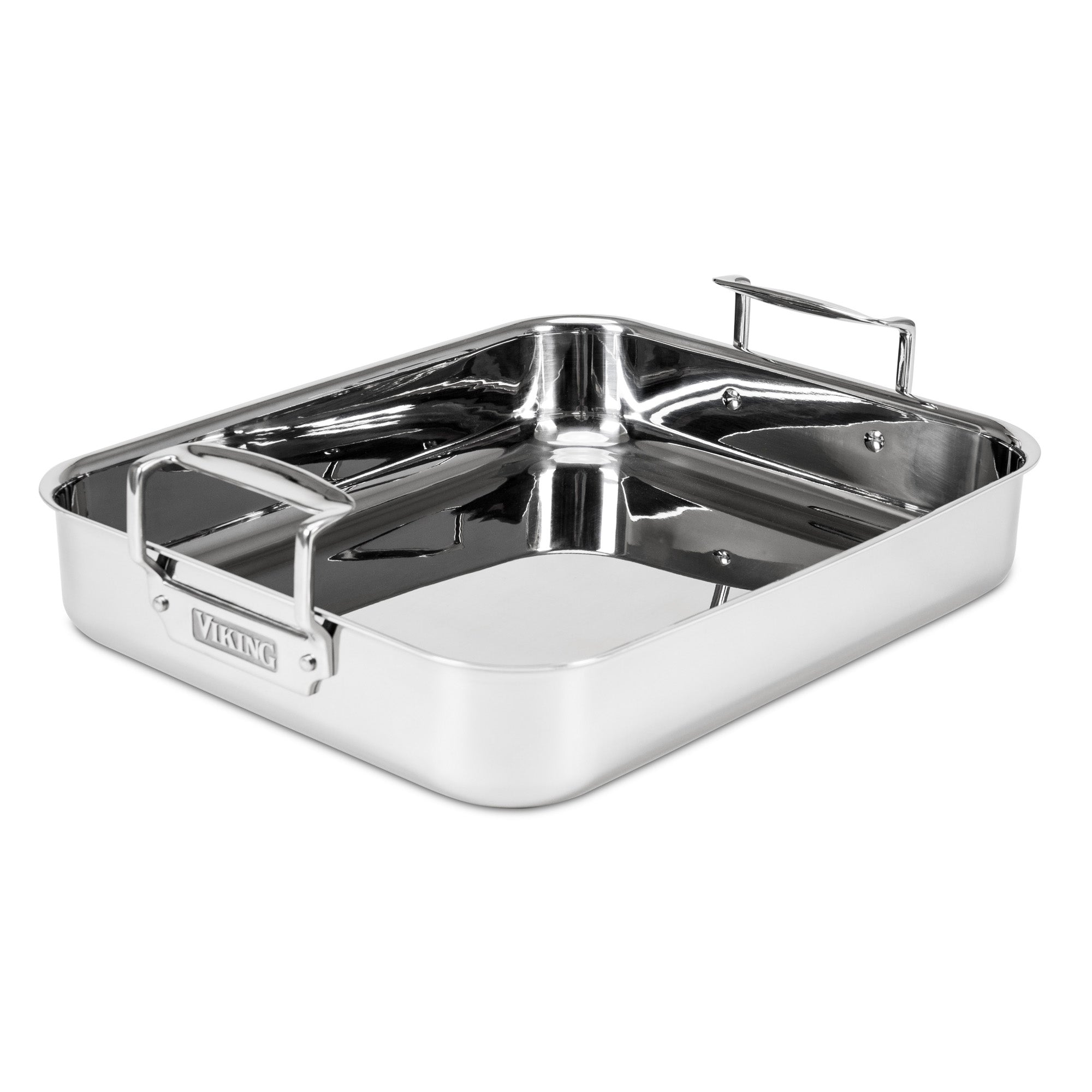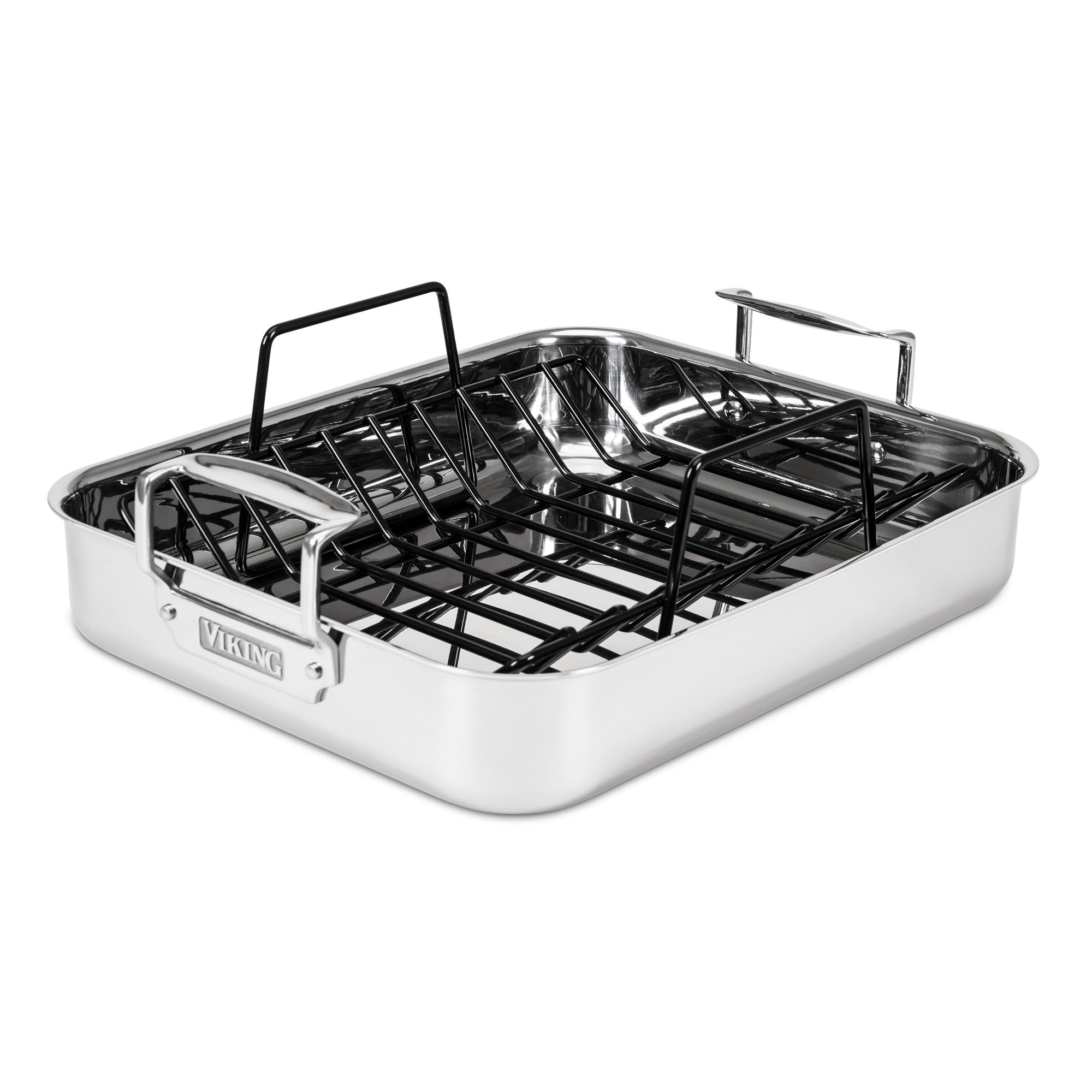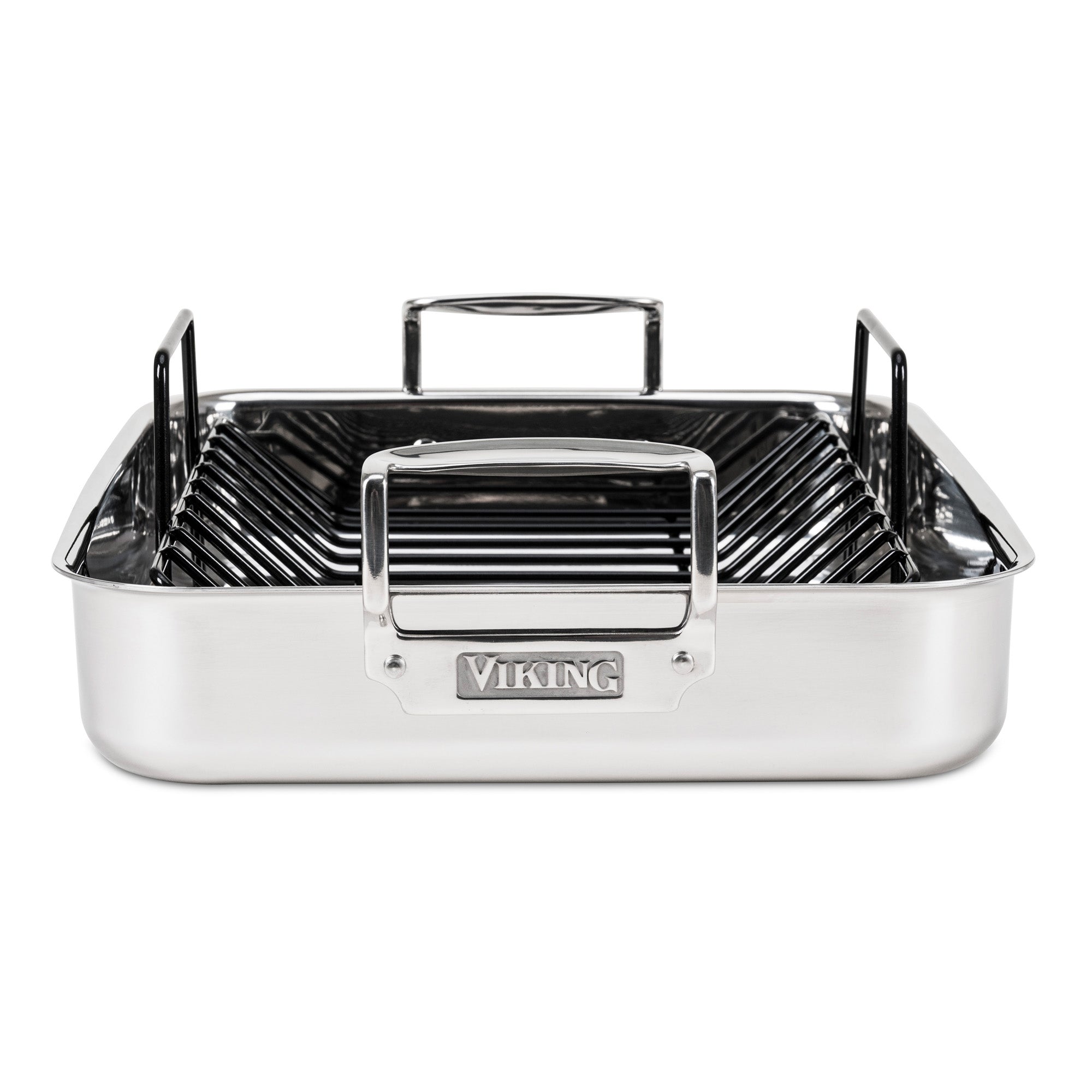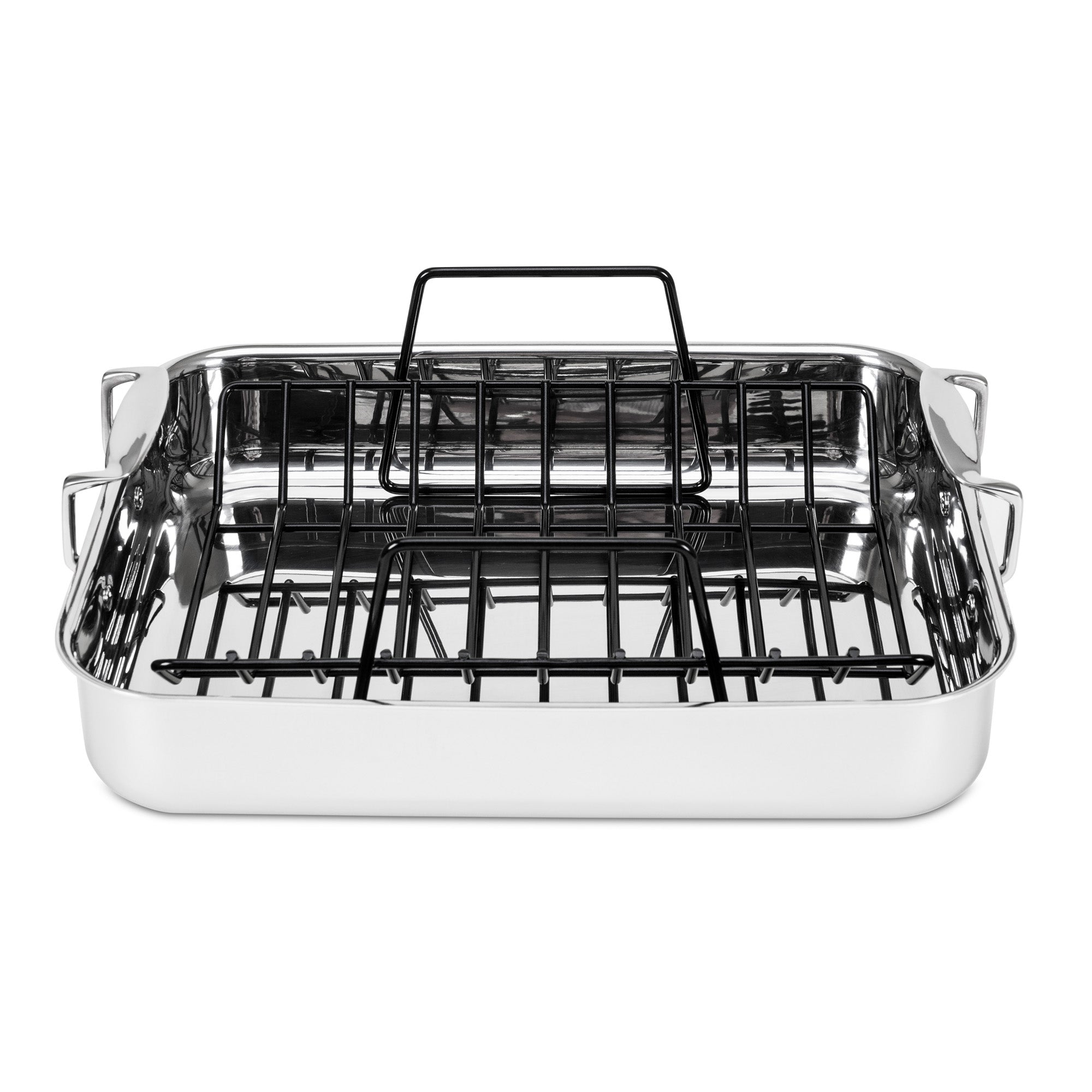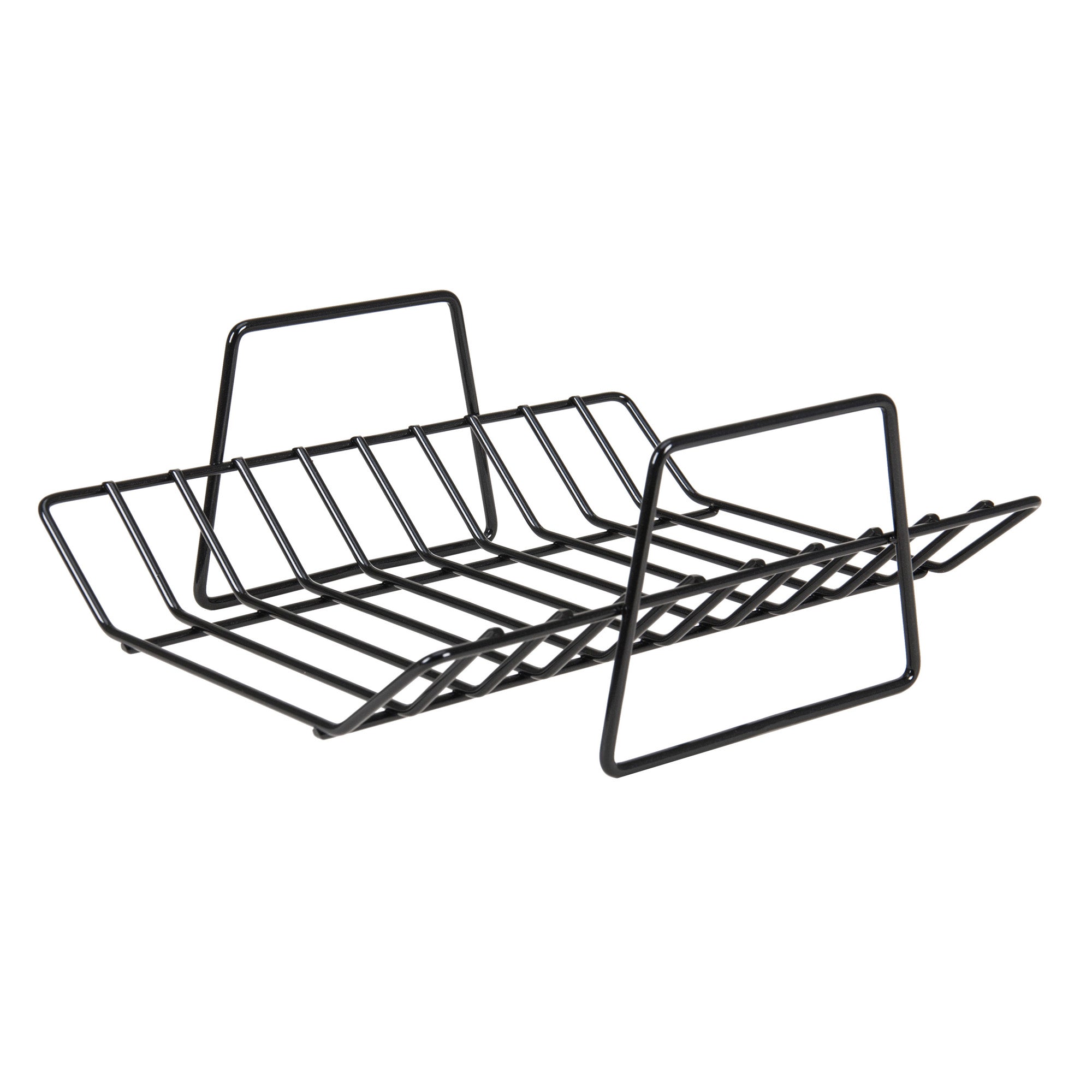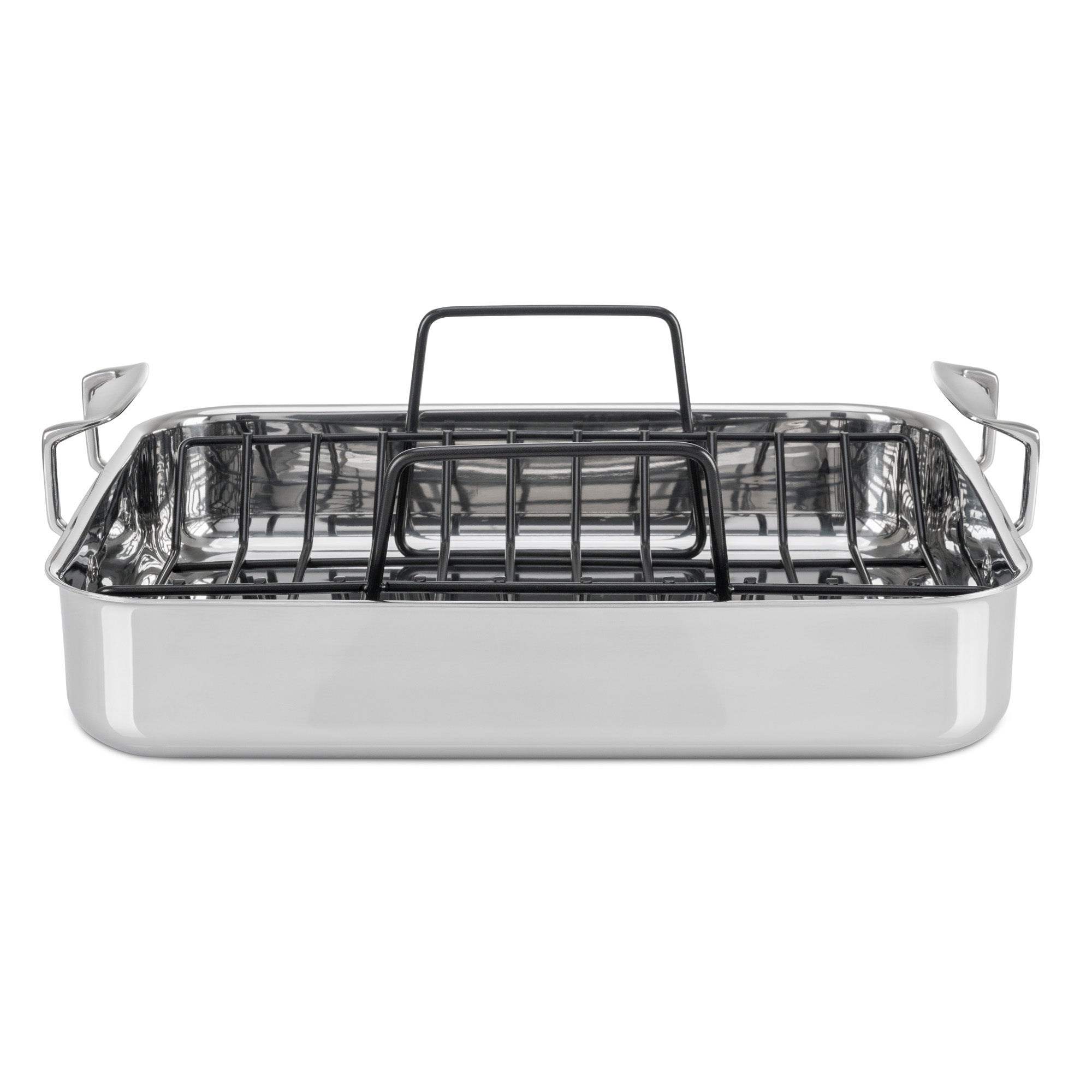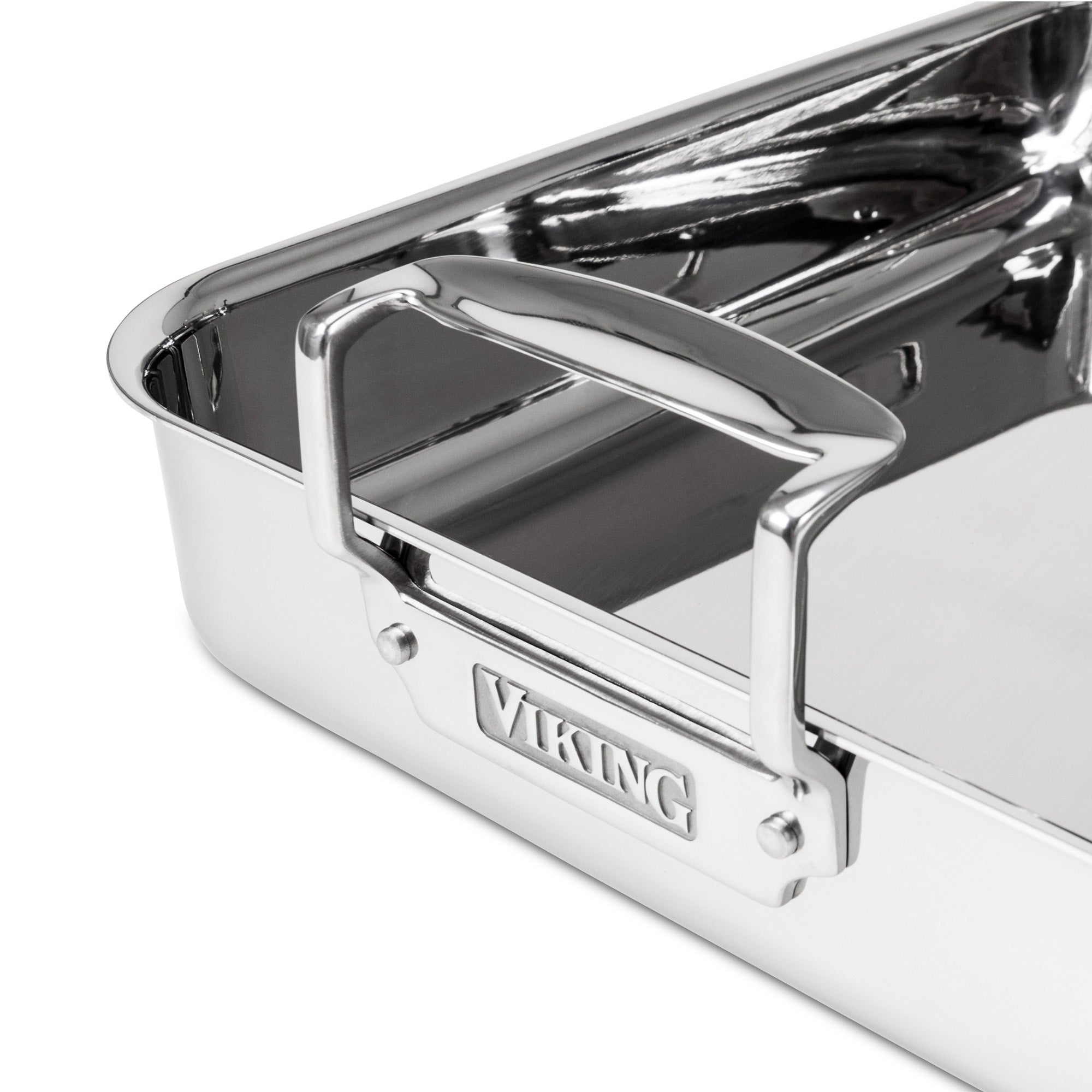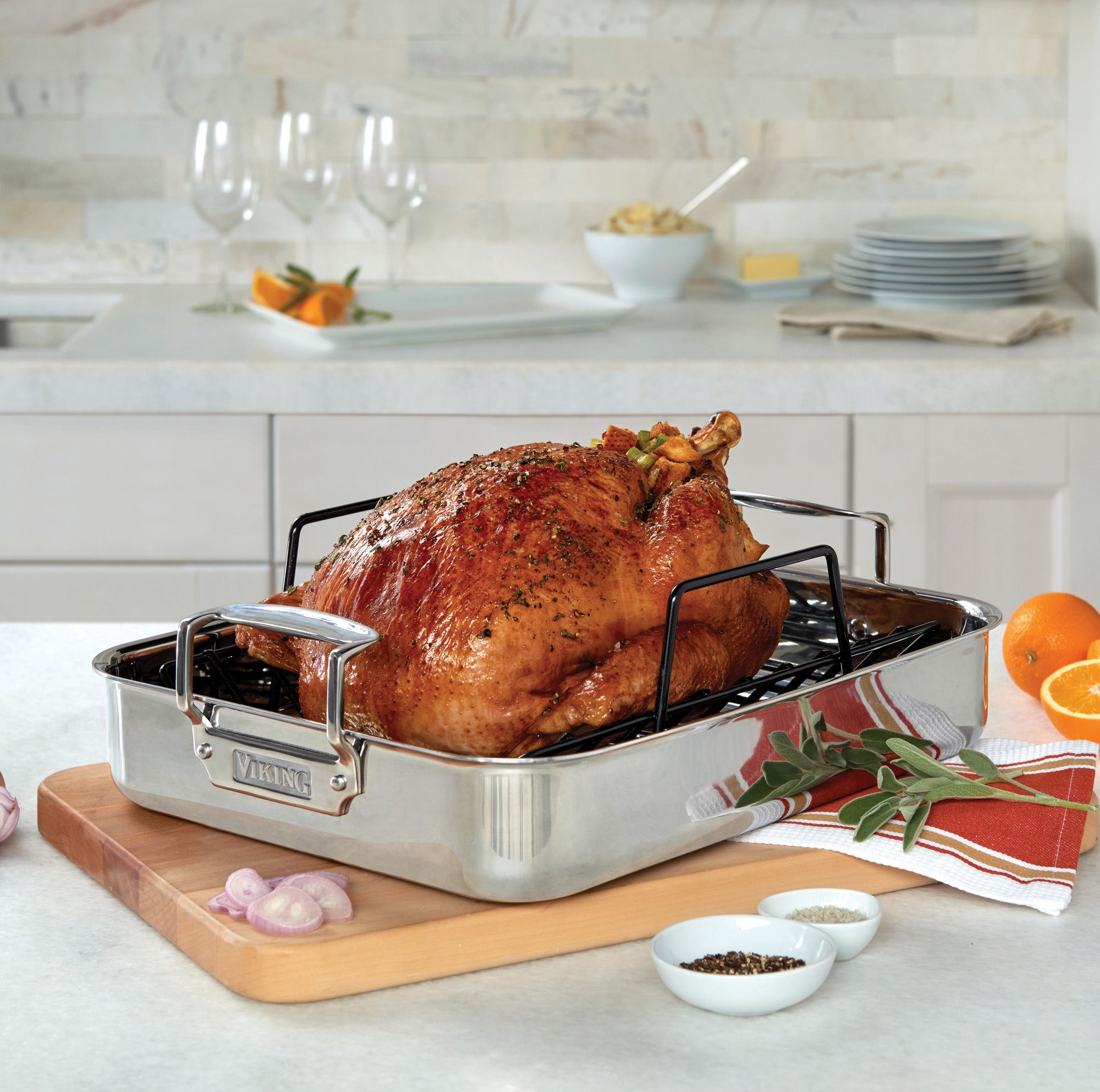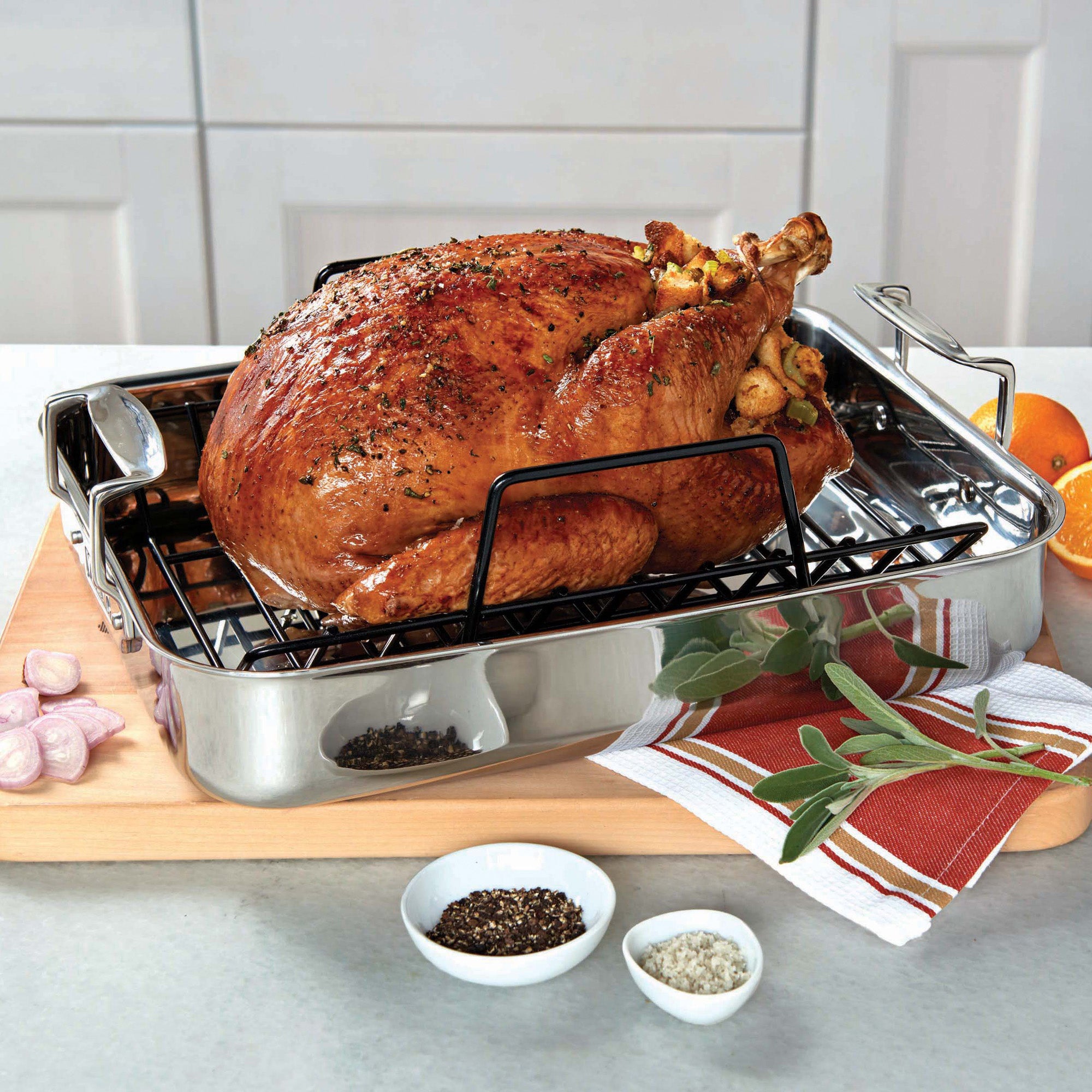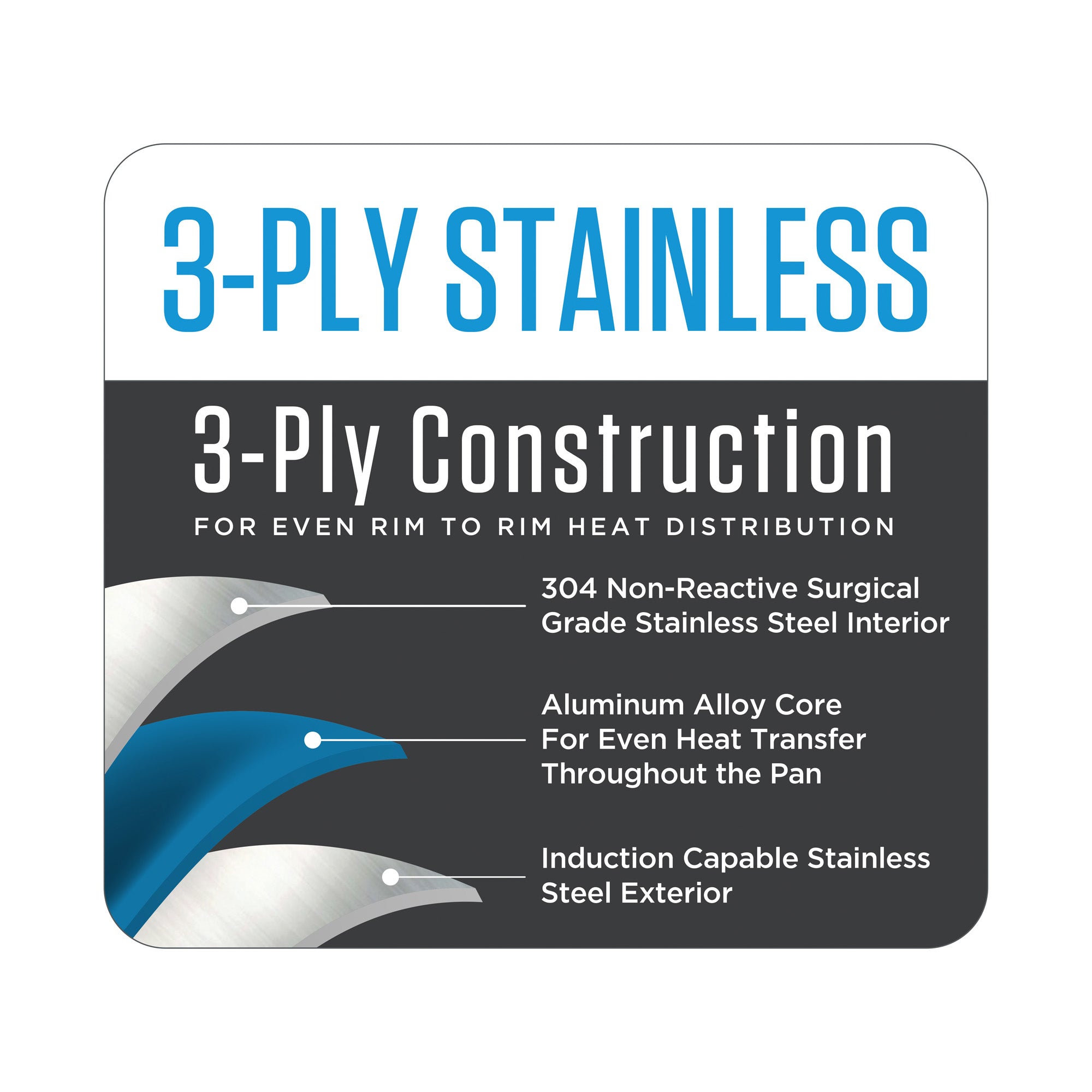 Viking 3-Ply Stainless Steel Roasting Pan with Nonstick Rack
Features:
3-Ply Roasting Pan with Nonstick Rack
3-Ply Construction made up of 304 Stainless Steel Interior, Aluminum Core, and Induction-Capable Stainless Exterior
Features a Mirror Finish and Cut Rims
Stainless Steel Handles
Heats up to 600°F/315°C
Compatible with all Cooking Surfaces; Electric, Gas, Grill, Induction, & Oven Friendly
Dishwasher Safe, Handwash Recommended
Limited Lifetime Warranty
Viking designed this roasting pan with the home cook in mind by integrating several unique features. The unique inverted handles allow the roaster to fit into ovens with ease, minimizing space versus roasters with handles extended outward. The inverted handles also make the roaster ergonomically easier to put into and take out of the oven. The roaster can fit up to a 20 pound bird and comes with a v-shaped nonstick cooking rack. The elevated rack helps cook food quicker and more evenly. The 3-Ply Stainless Steel clad design combines three layers of metal to create one solid piece that is formed into the vessel. An induction capable stainless steel exterior is bonded to a layer of aluminum alloy and then finished with a final layer of high quality 304 stainless steel on the interior. The three-layer construction combines the durability of stainless with the superior conductivity of aluminum, delivering even heat distribution along the bottom and throughout the sides of the pan. Cooking surface is non-reactive and ideal for reducing sauces or liquids over a cooking surface. Dishwasher safe. Limited lifetime warranty.