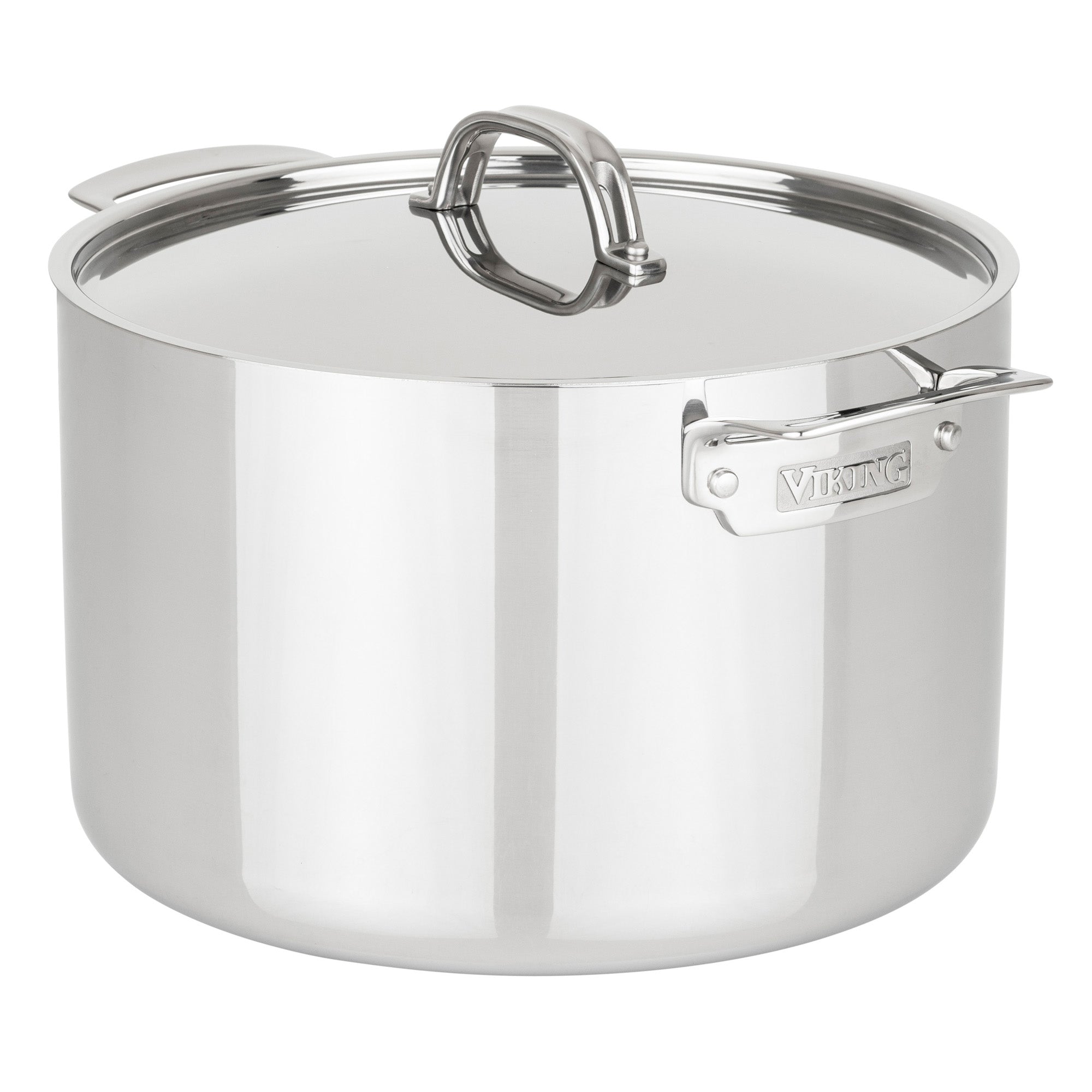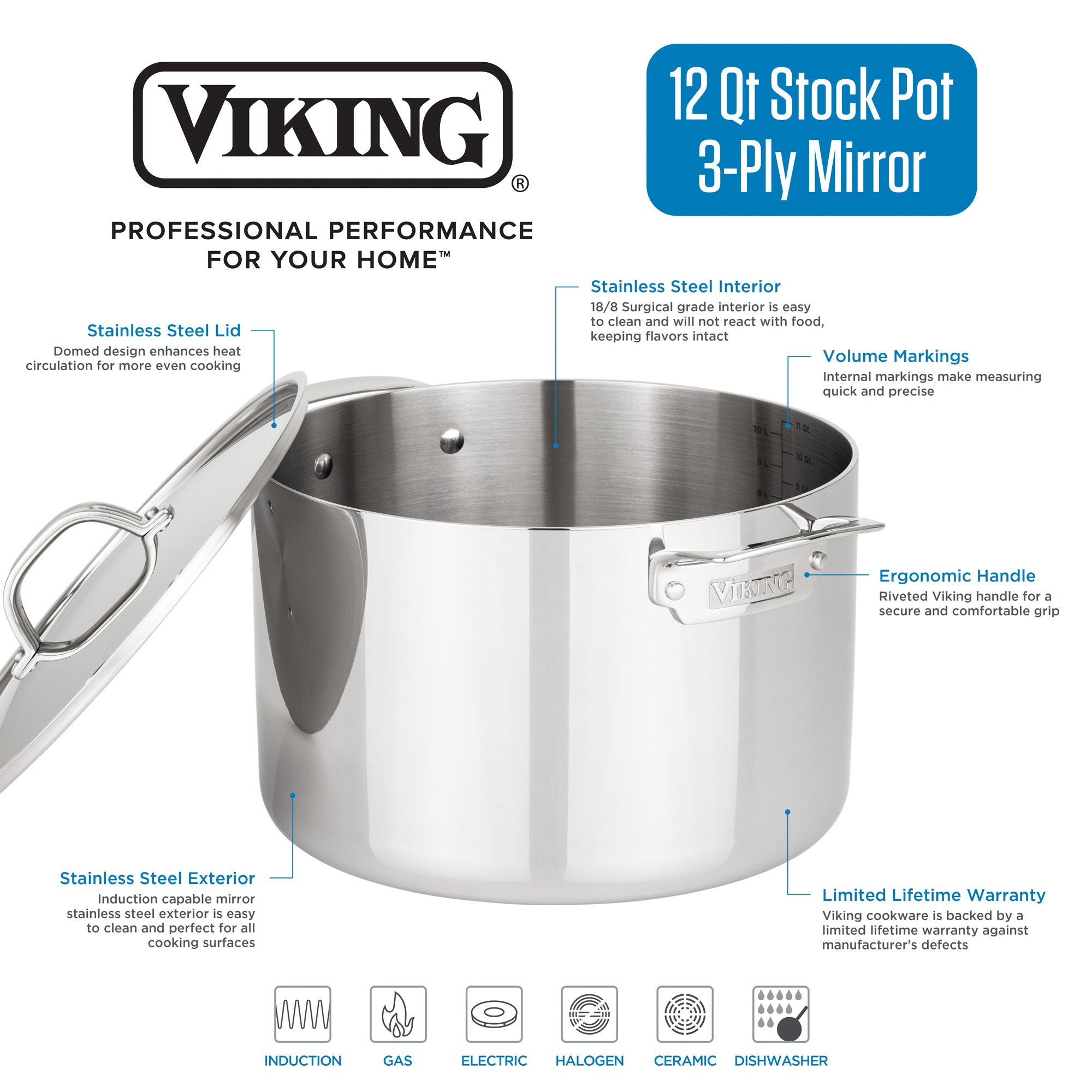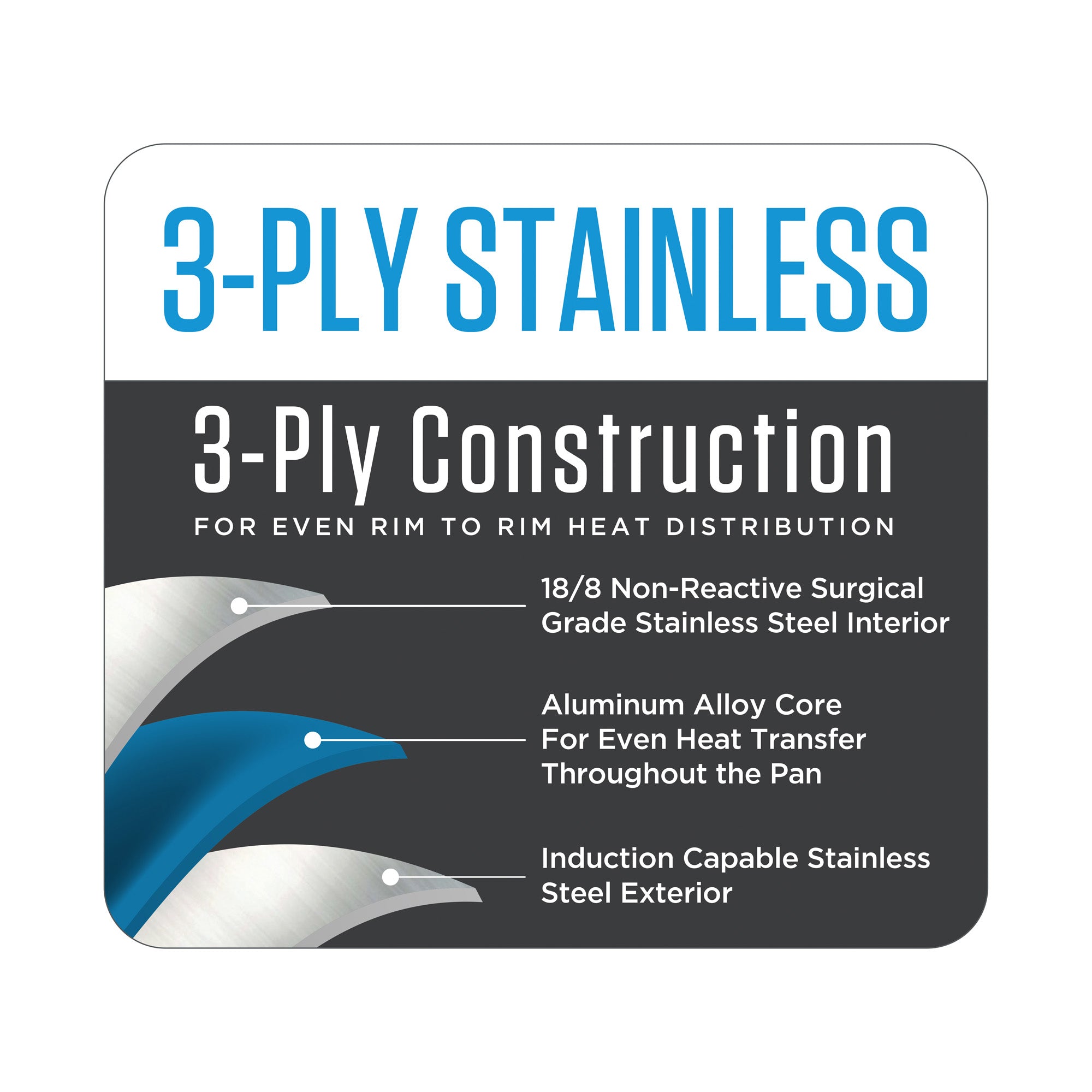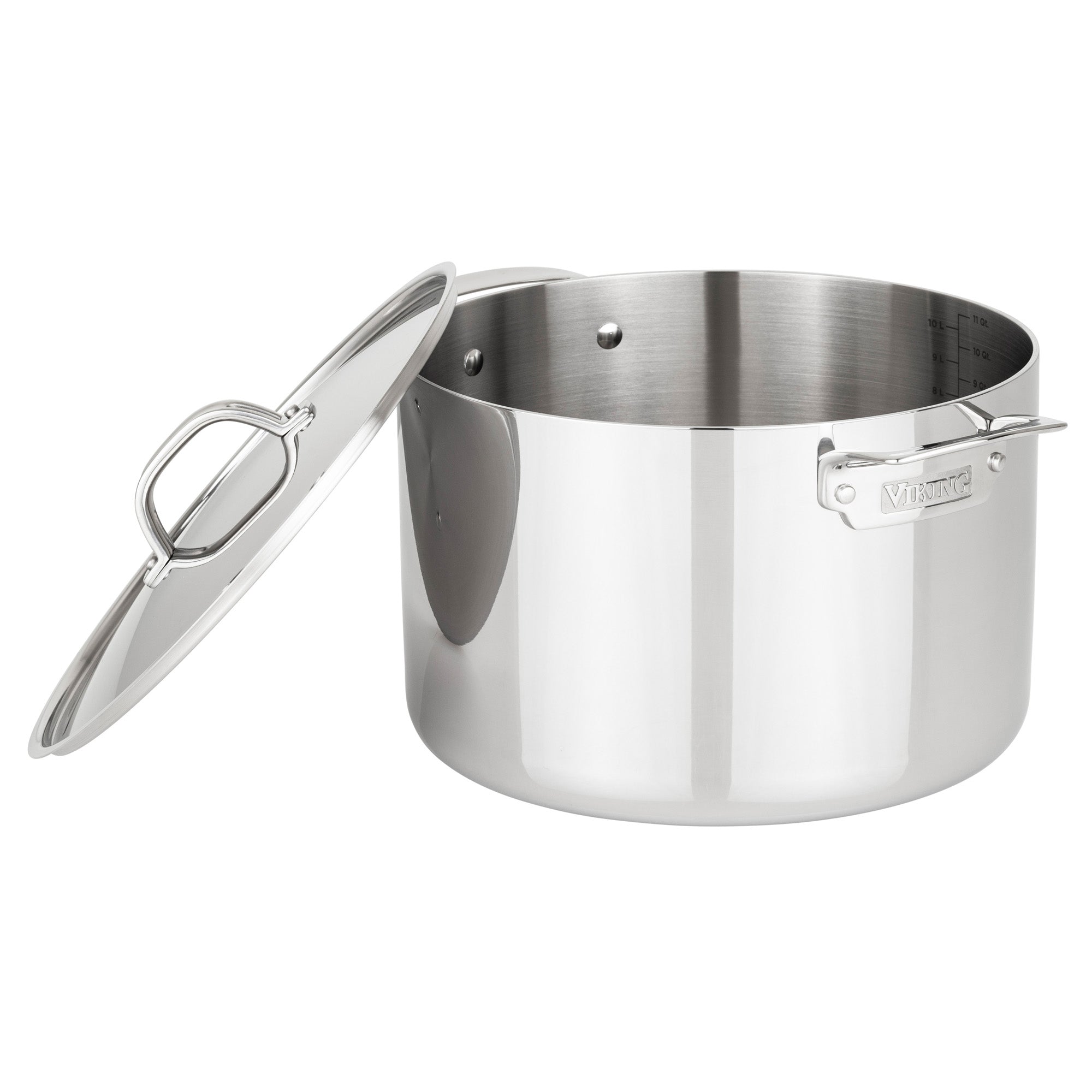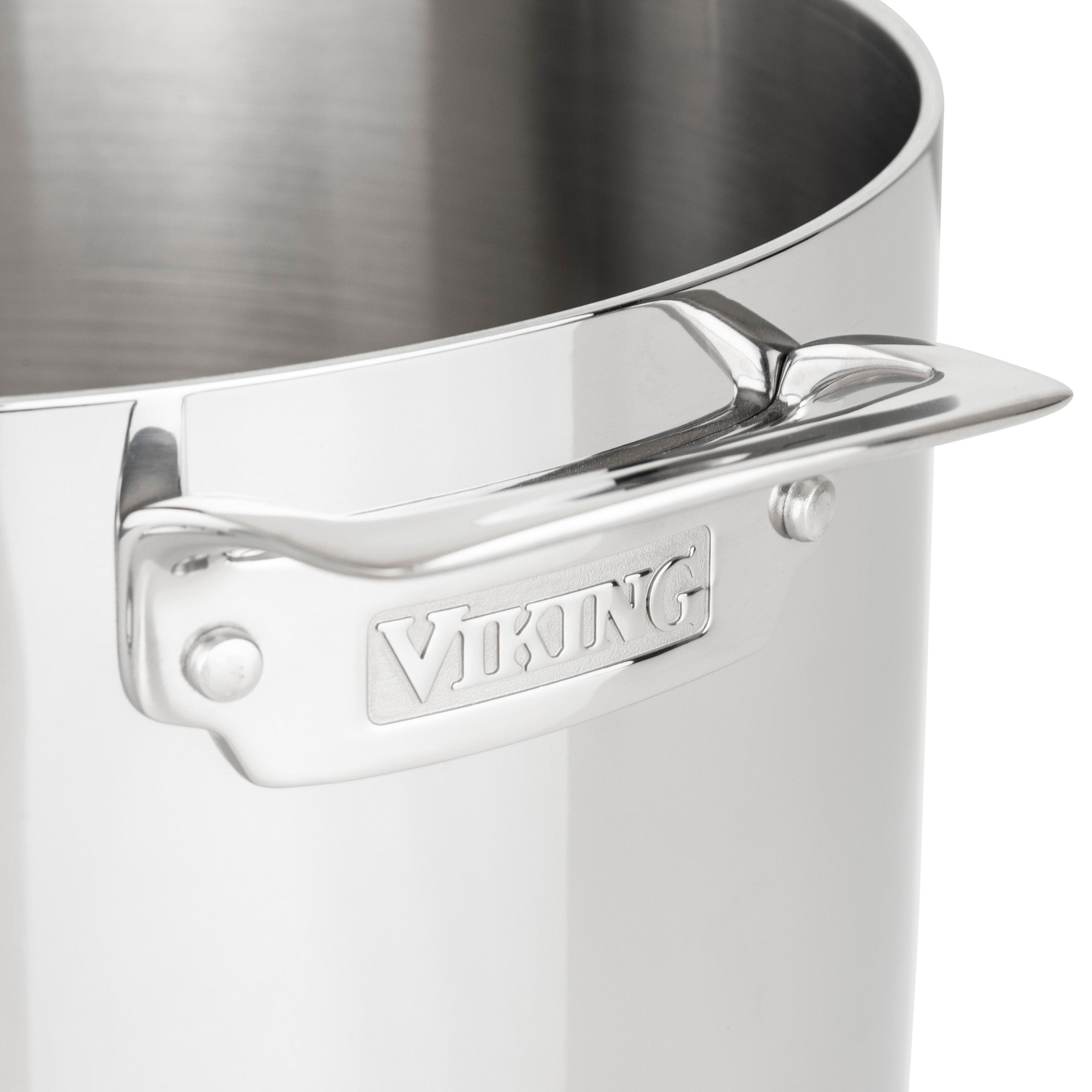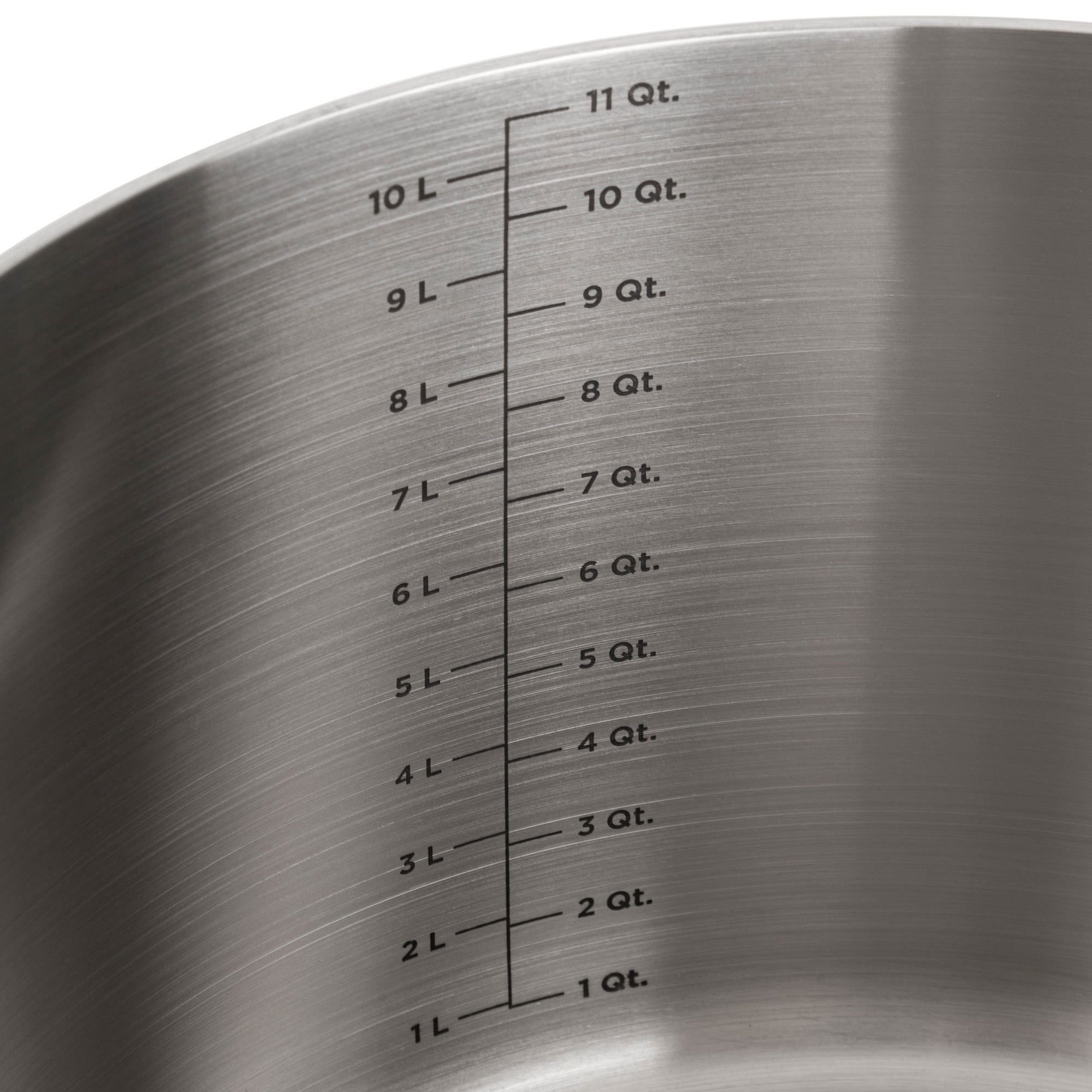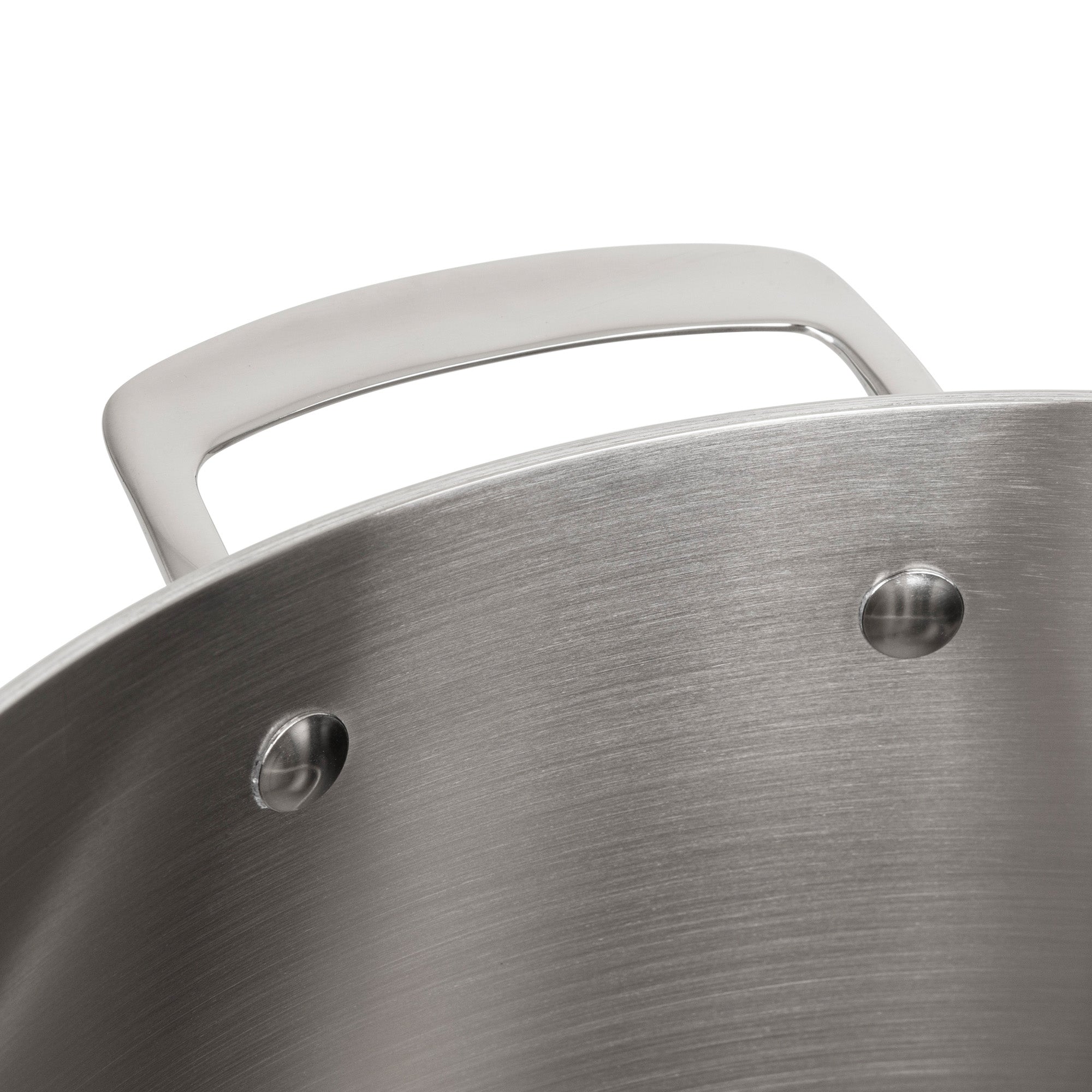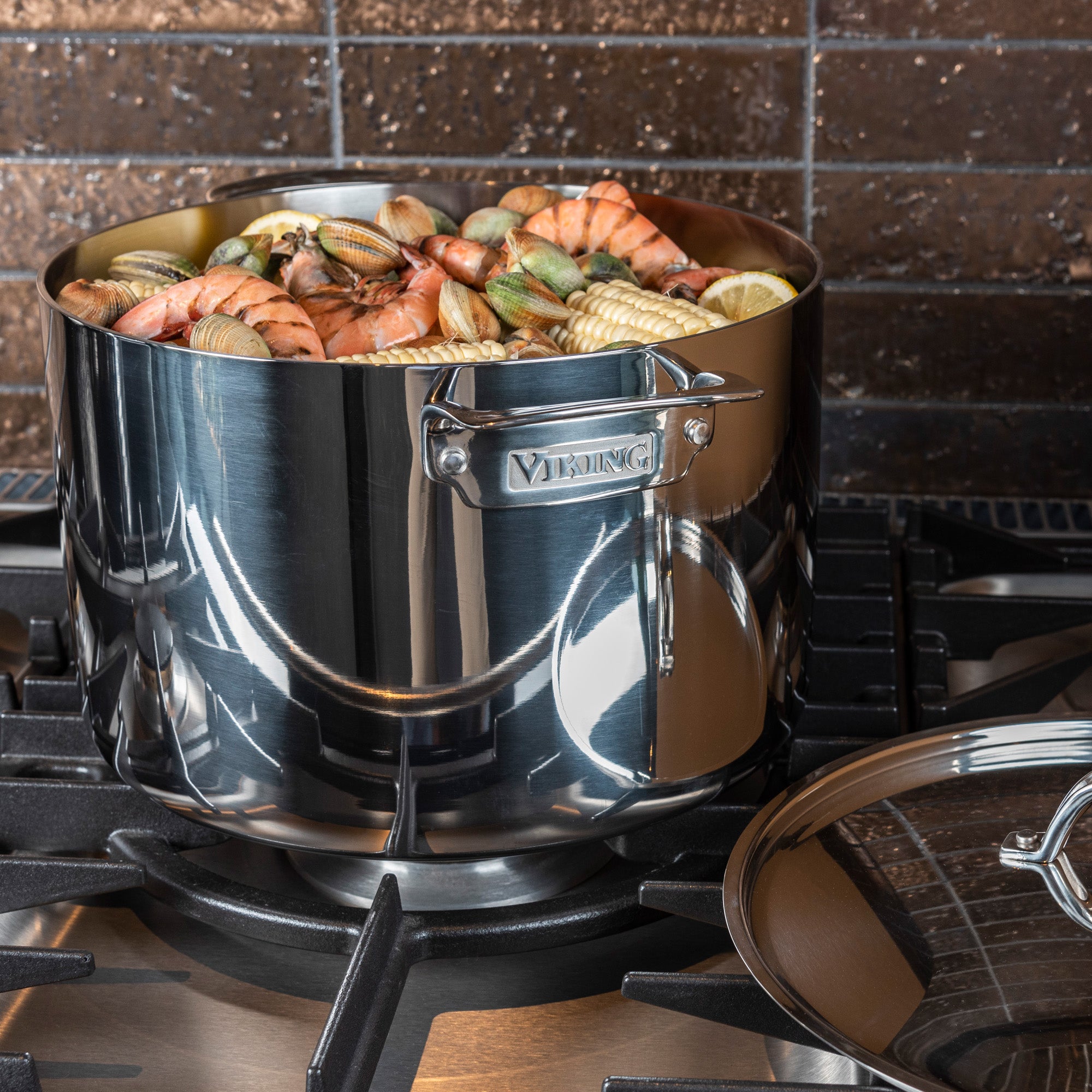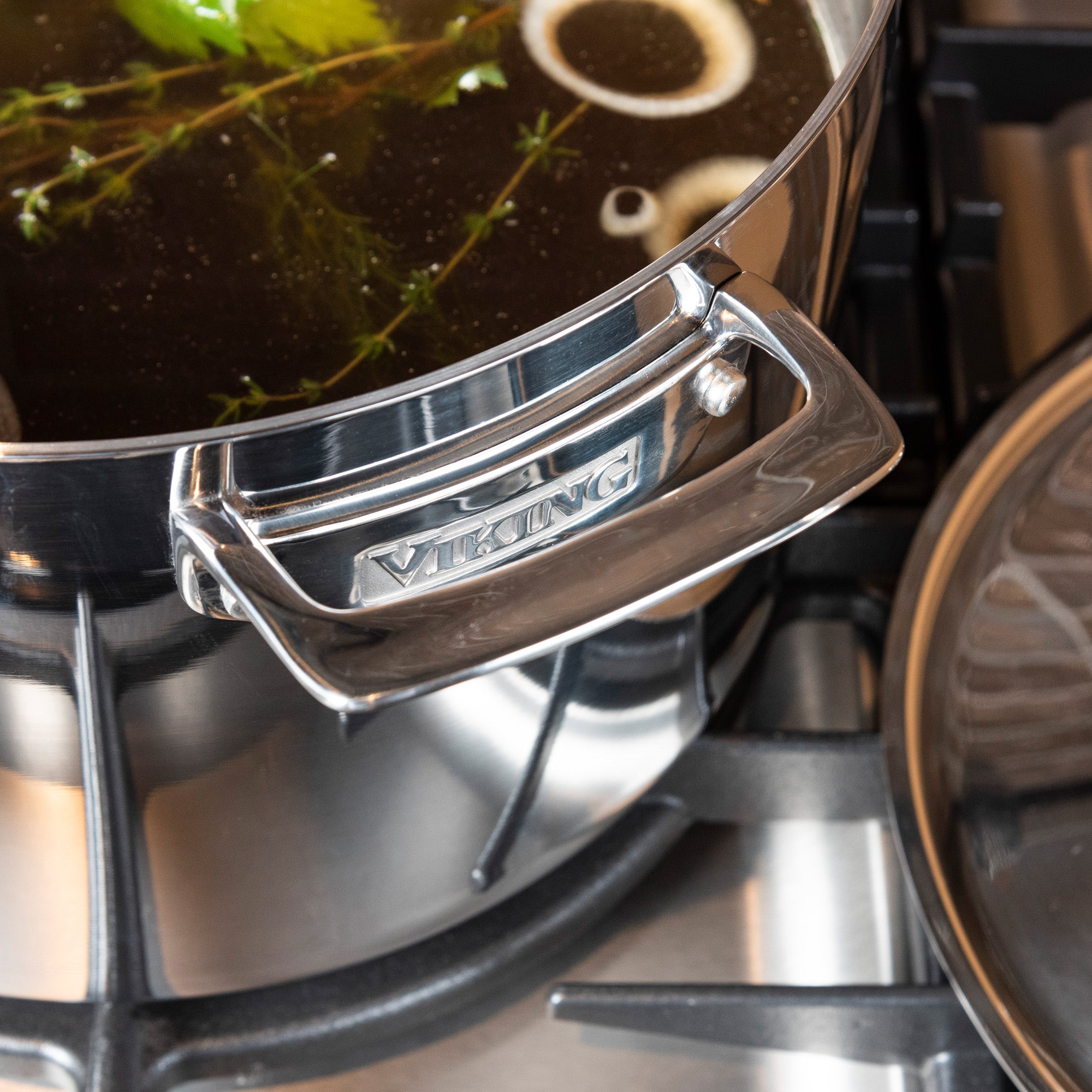 Viking 3-Ply Stainless Steel 12-Quart Stock Pot with Metal Lid
Features:
Constructed with a Non-Reactive 18/8 Stainless Steel Interior, Aluminum Core, and Mirror Finish Stainless Exterior
18/8 Surgical Grade Interior is Easy to Clean and Will Not React with Food, Keeping Flavors Intact
Domed 18/8 Stainless Steel Lid Enhances Heat Circulation for More Even Cooking
Internal Volume Markings Make Measuring Quick and Precise
Ergonomically Designed Double-Rivited Handles for Comfort and Balance
Induction Capable Exterior is Easy to Clean and Perfect for All Cooking Surfaces
Dishwasher Safe
Limited Lifetime Warranty
The Viking 3-Ply Stainless Steel 12-Quart Stock Pot helps to achieve rolling boils in a shorter time than conventional stockpots due to the clad construction throughout the vessel. The 3-Ply Stainless Steel build allows the side of the vessel to transfer energy from the side walls as well as the bottom so that more of the pot is working to distribute heat quickly and evenly. Beautifully polished to a mirror finish, the Viking stockpot is constructed with a three layers of metal - the exterior layer is a magnetic 18/8 stainless steel making this pot compatible with induction stovetops. The next layer is an aluminum alloy to evenly and efficiently distribute the heat throughout the pot. The inner cooking layer is 18/8 surgical stainless steel that is easy to clean and non-reactive, making it an excellent surface for preparing acidic foods such as tomato based sauces. The combination of materials increases the heat transfer throughout the pan, making more efficient for cooking. The large capacity of the stockpot is ideal for preparing pastas, soups, stocks and more. The vessel's high walls minimize evaporation, making it ideal for slow simmering techniques. The Viking signature handles are mounted to the vessel with solid stainless steel rivets and are designed for easy grip even with a towel or oven mitts. The Viking 3-Ply Stainless Steel 12-Quart Stockpot is backed by a limited lifetime warranty.