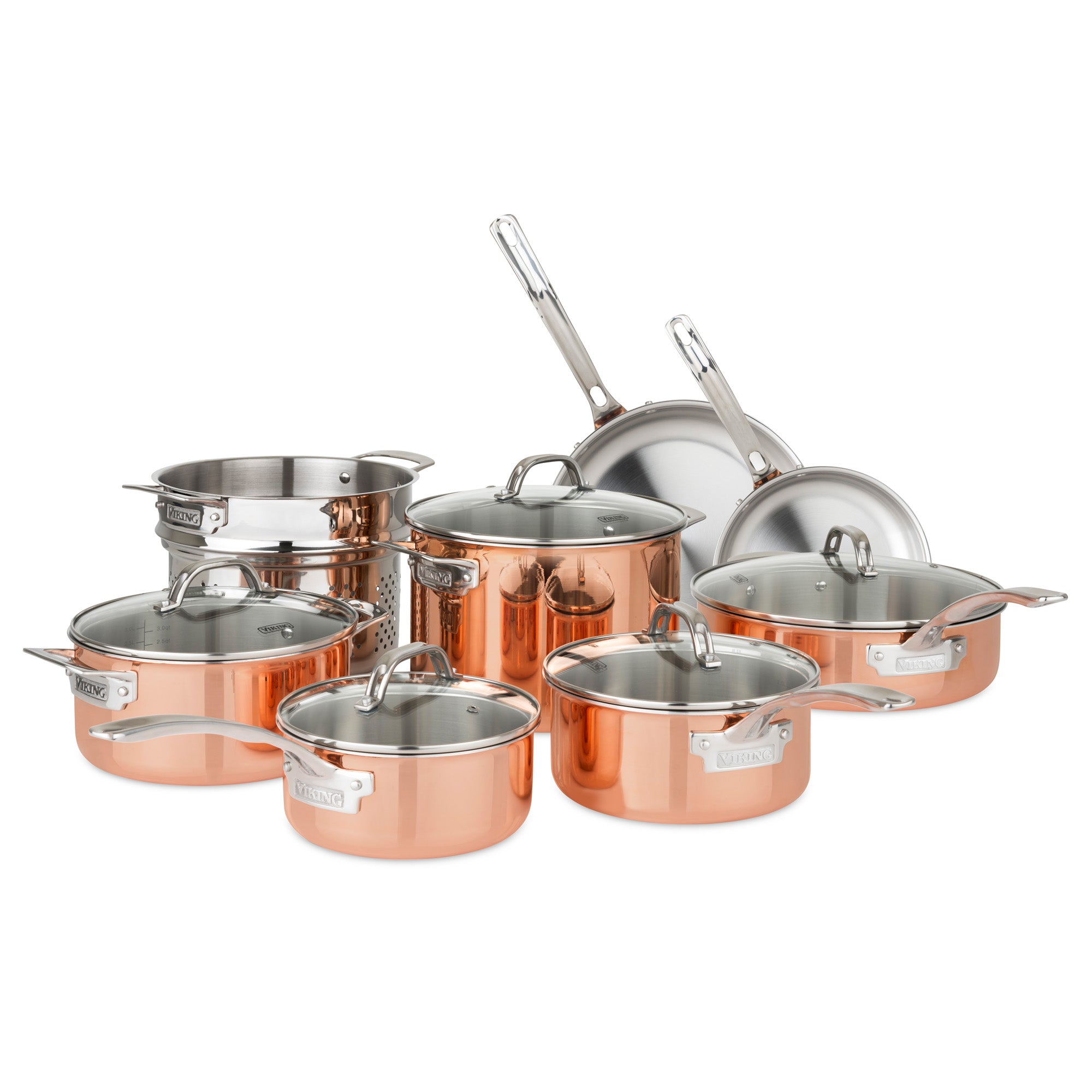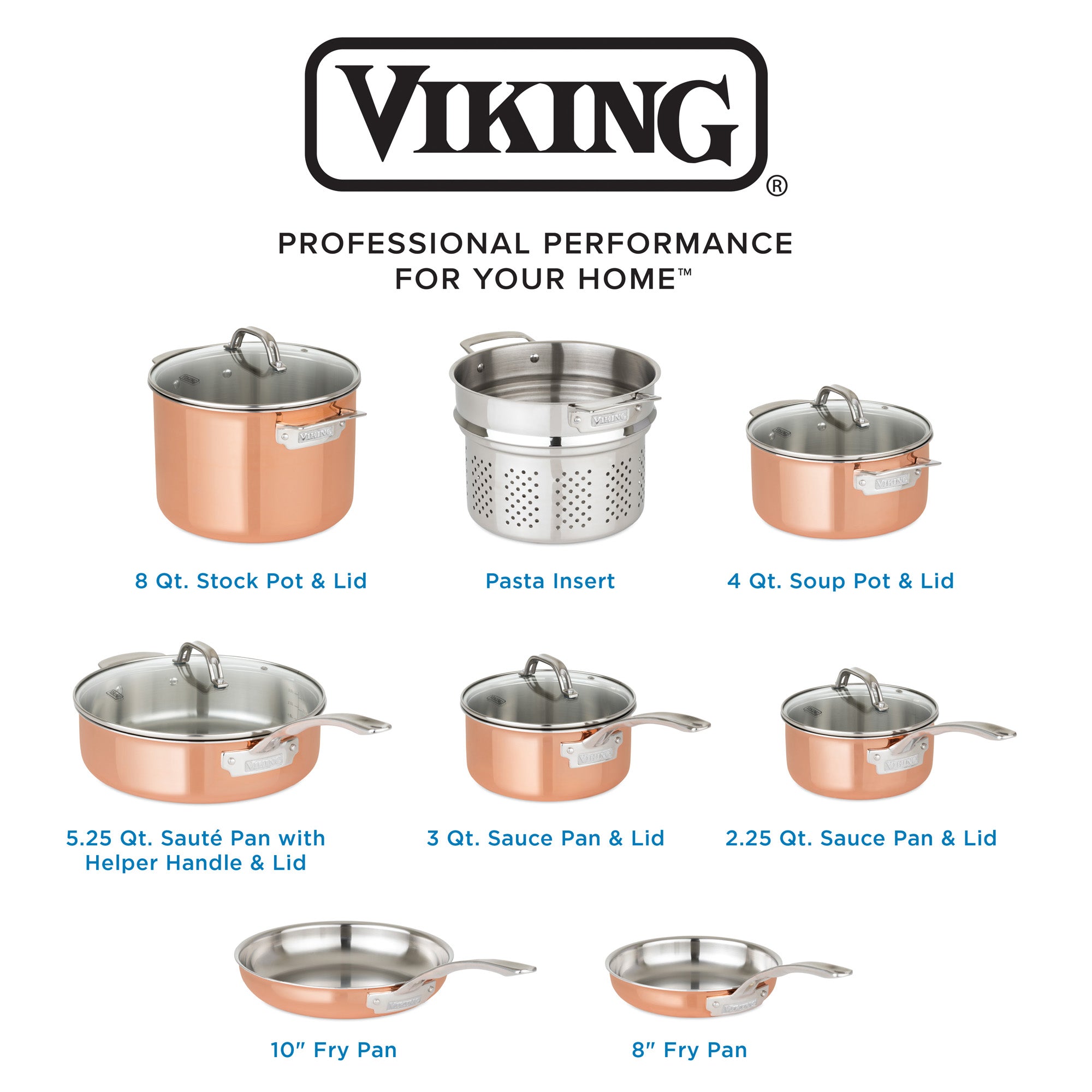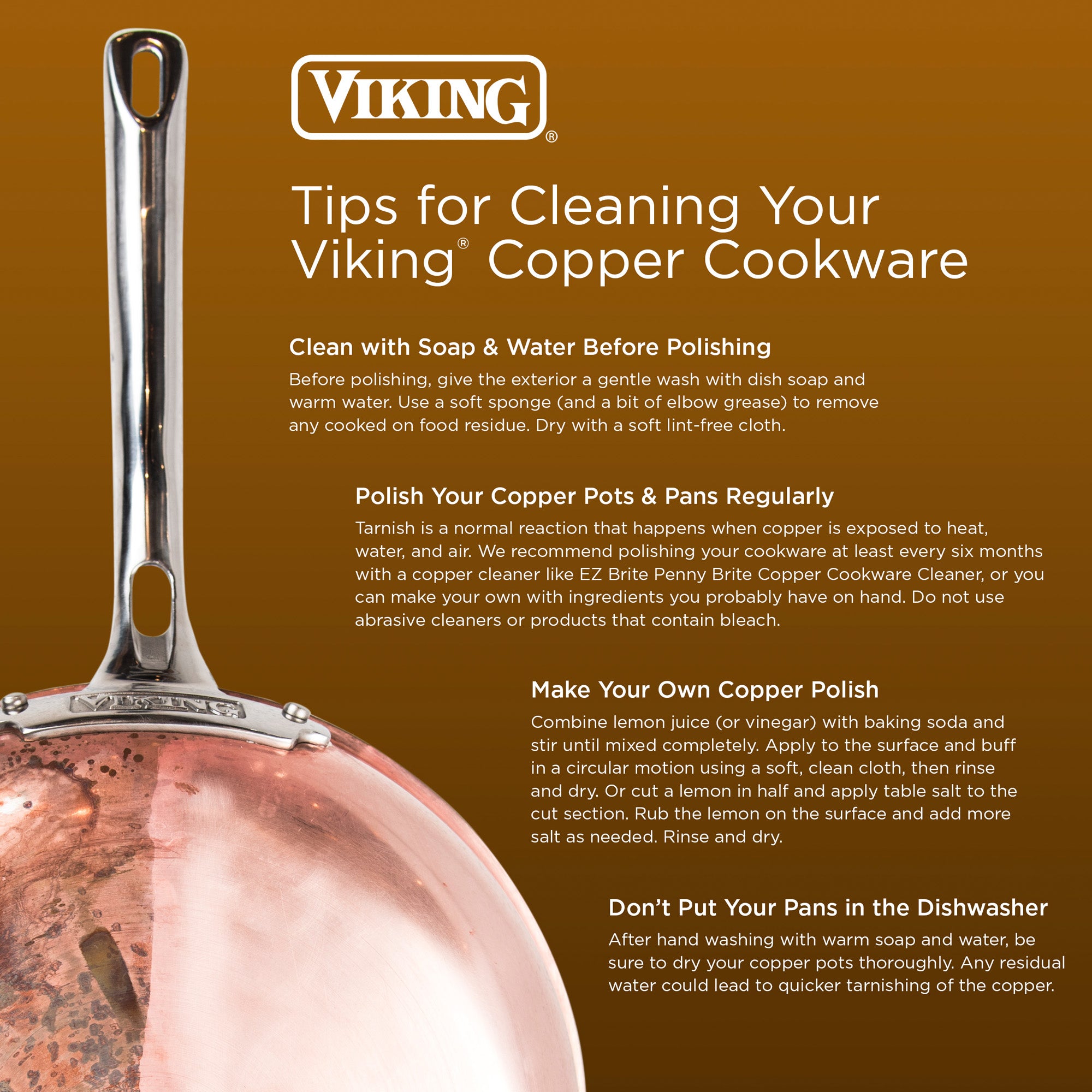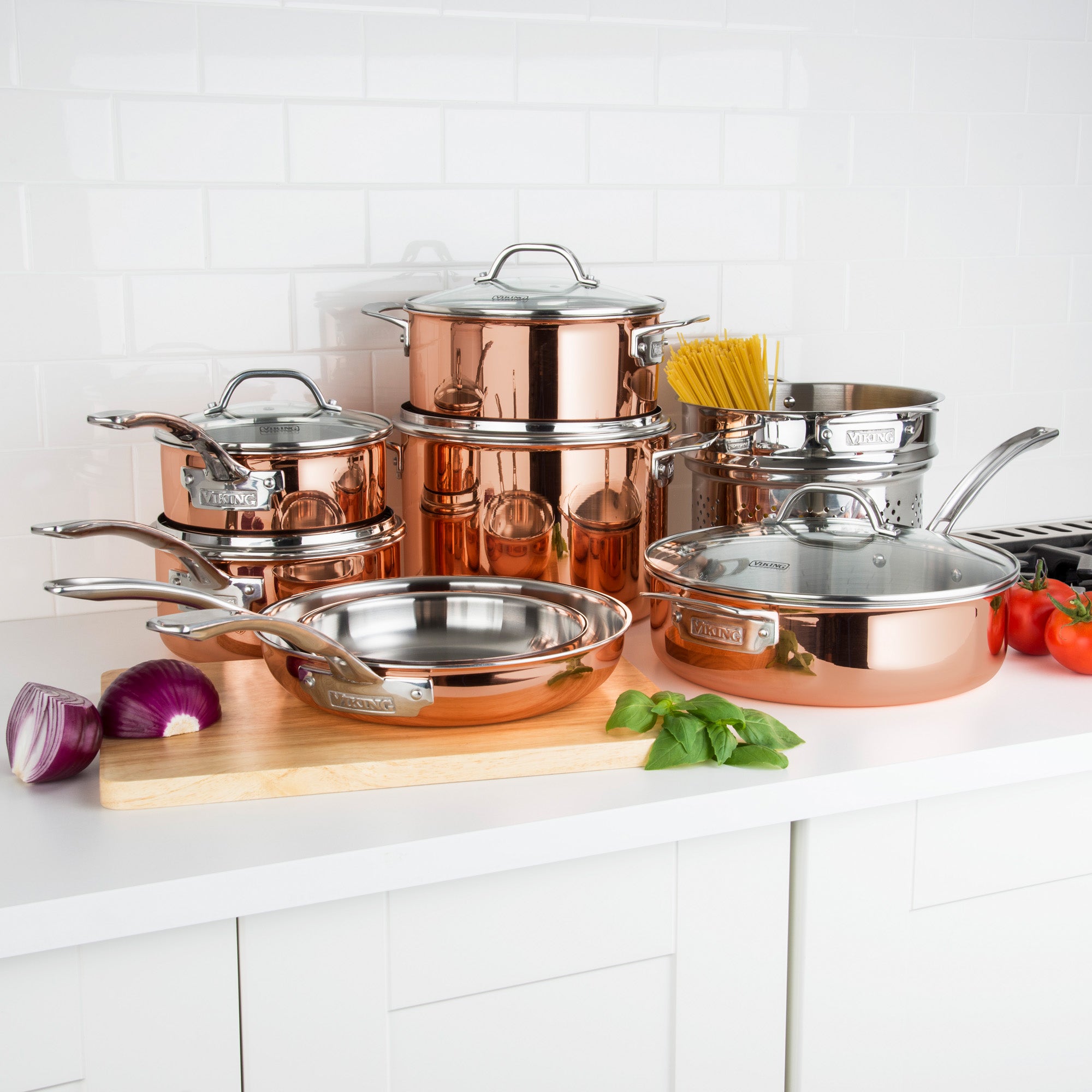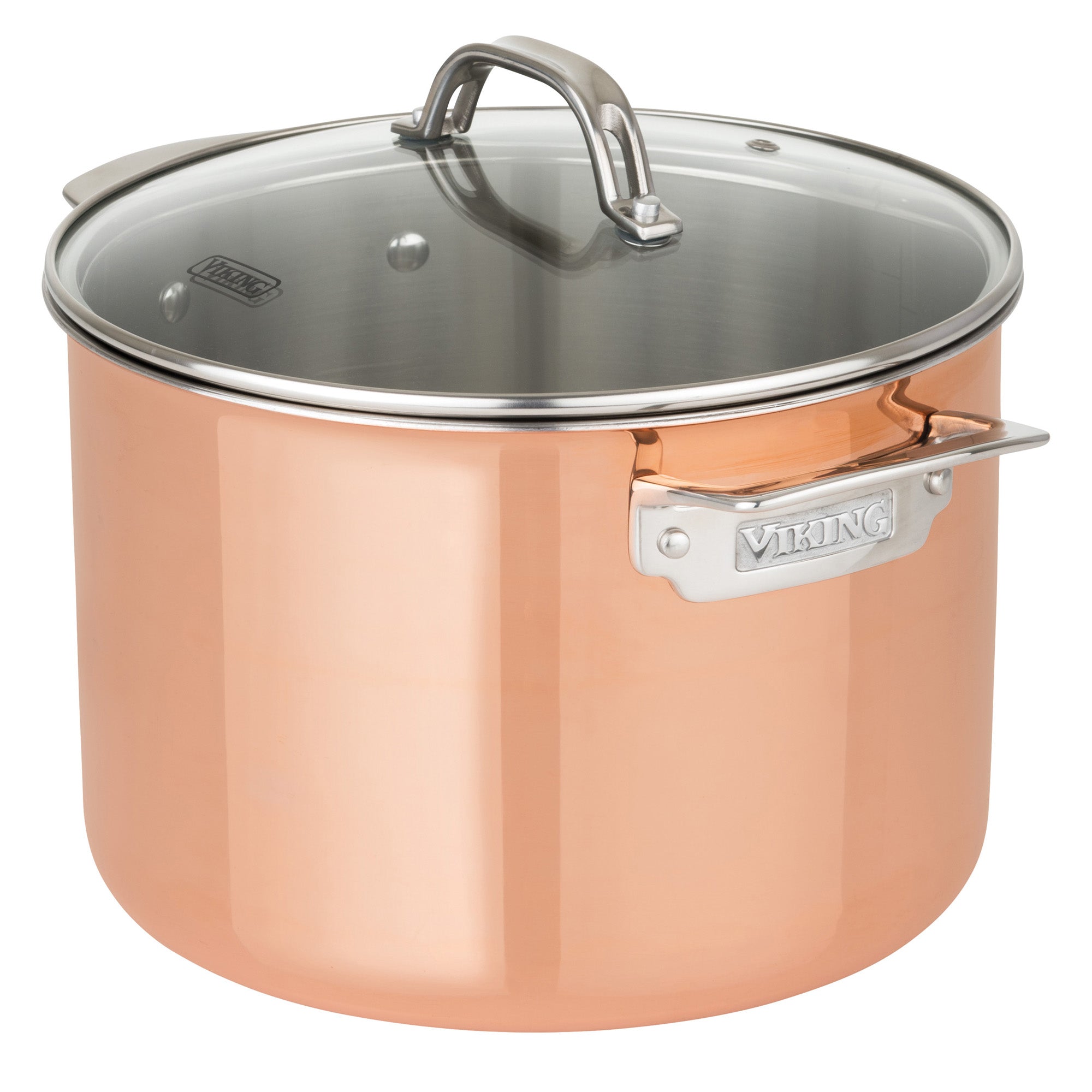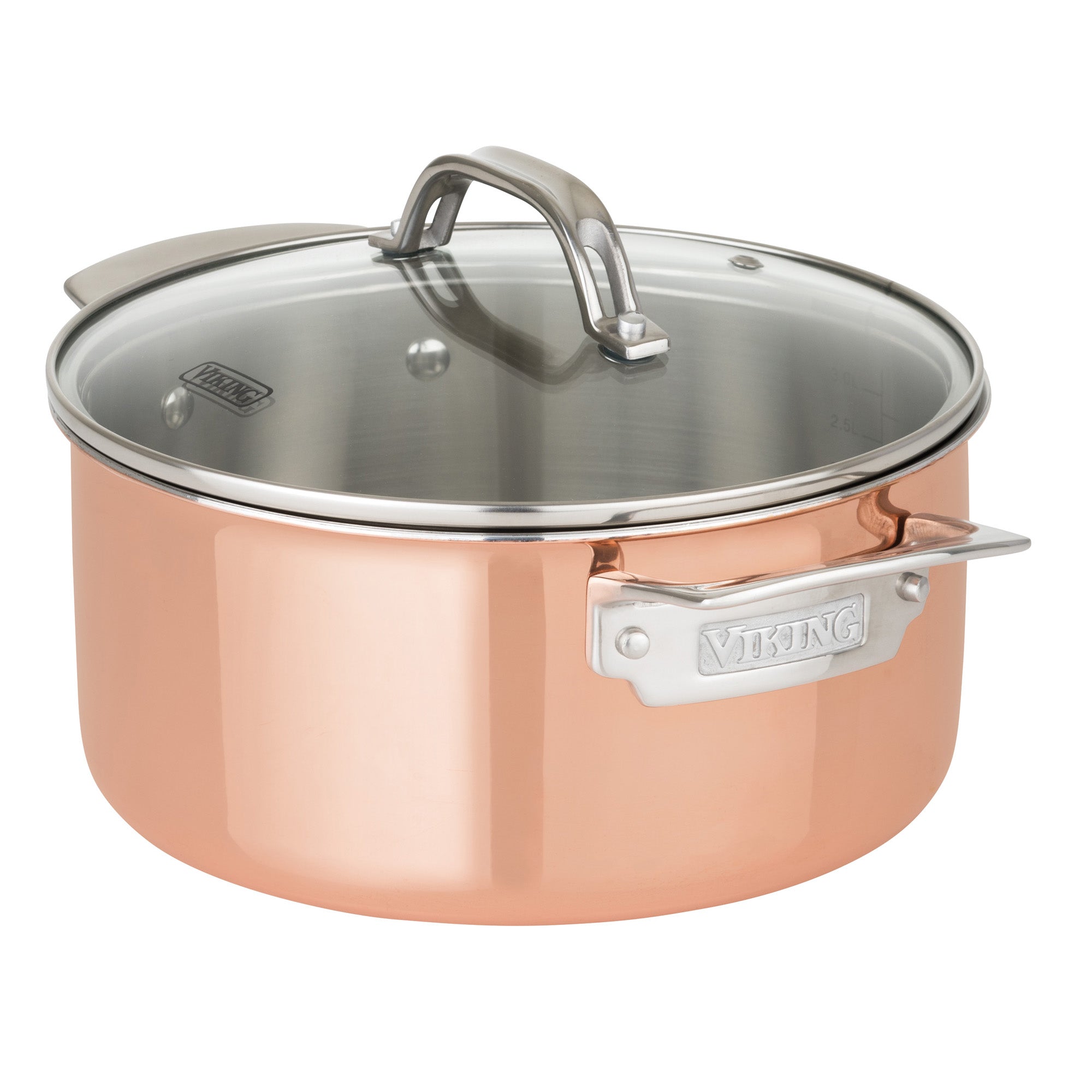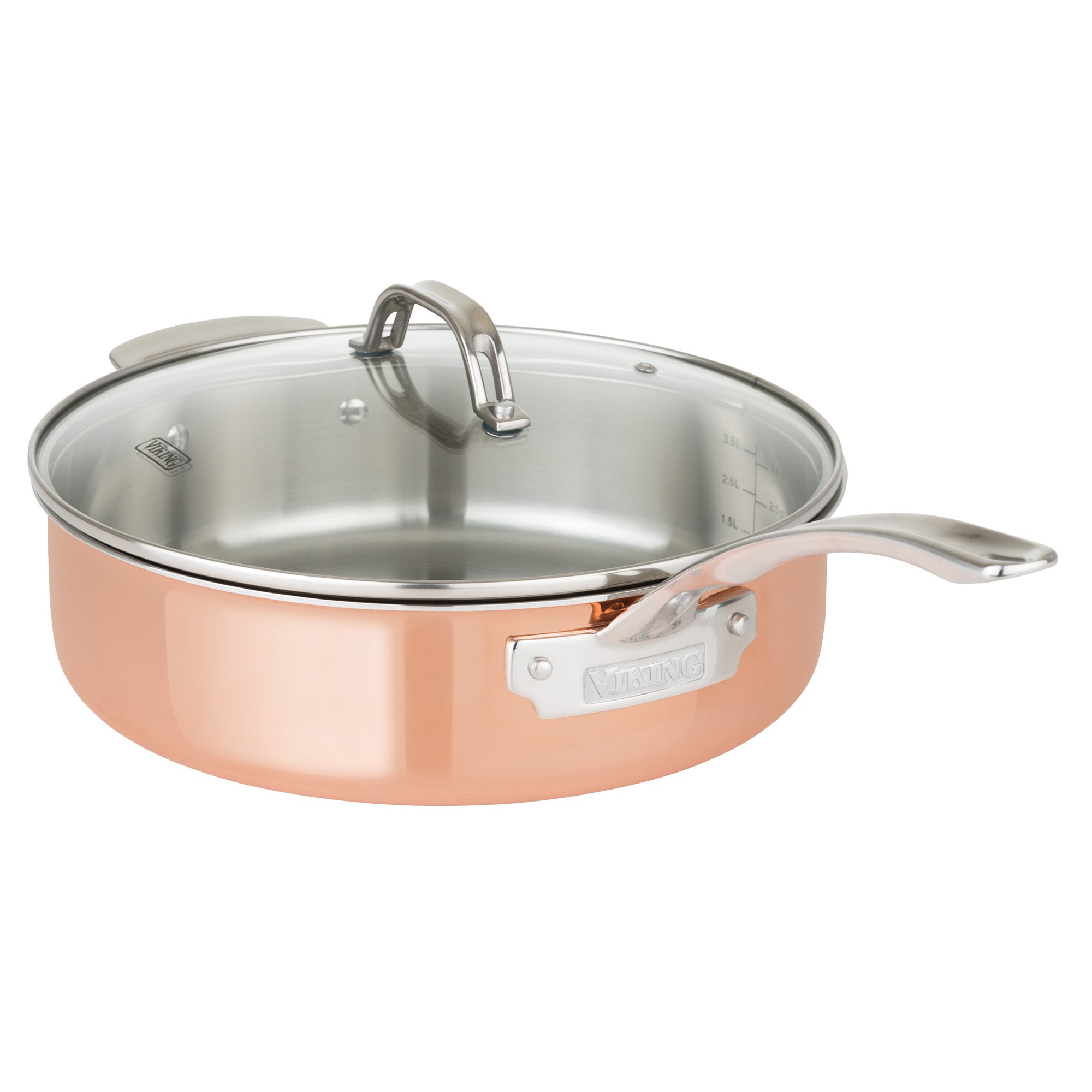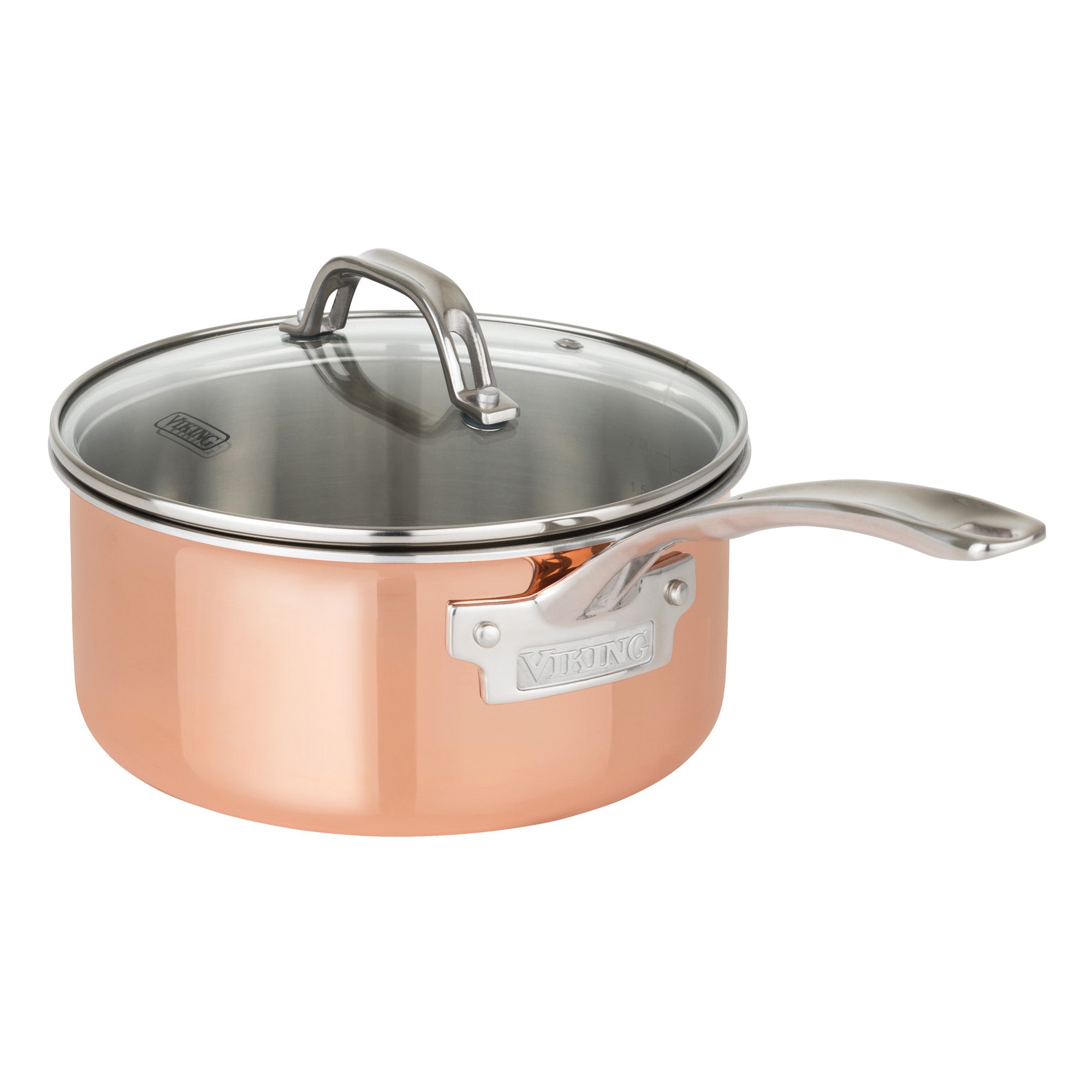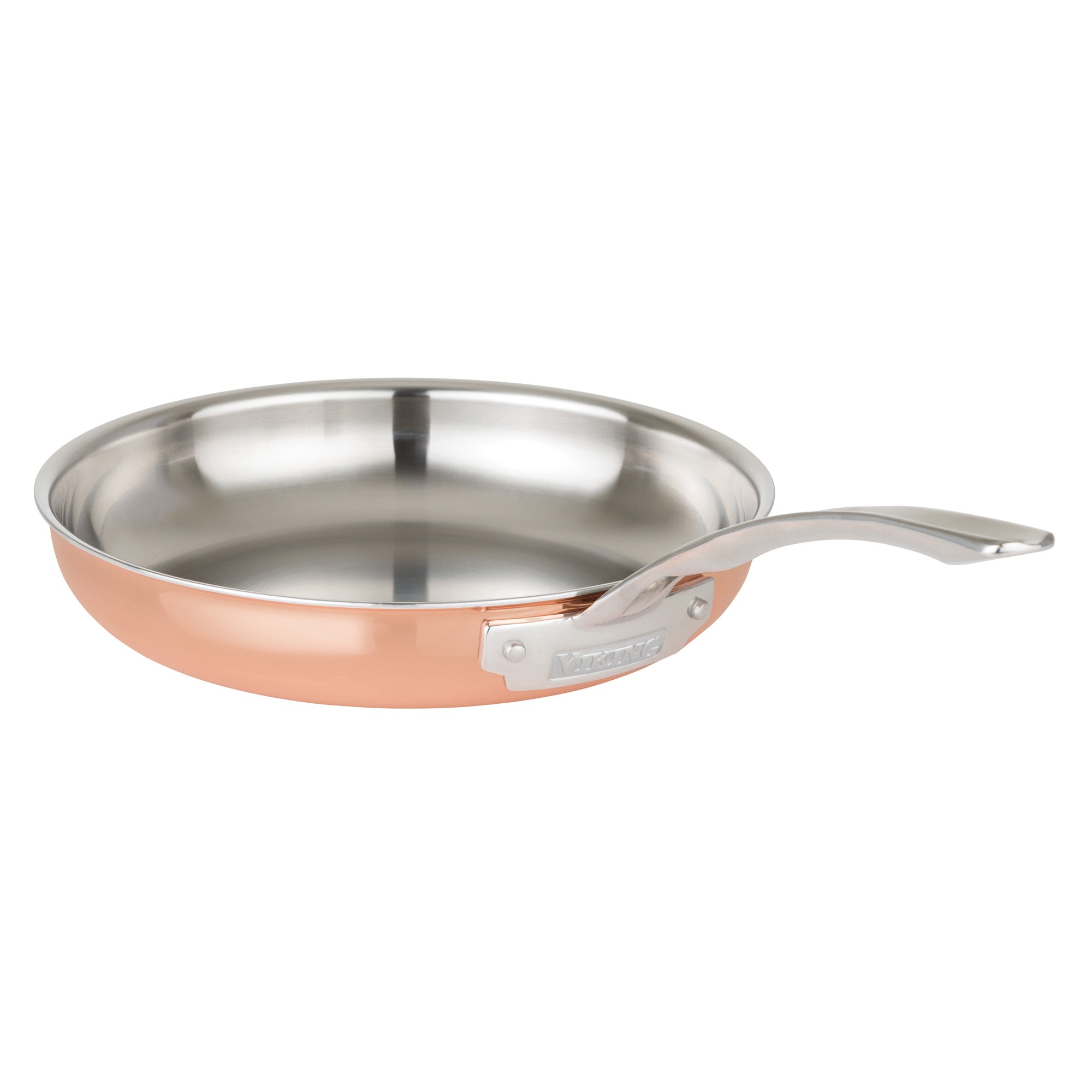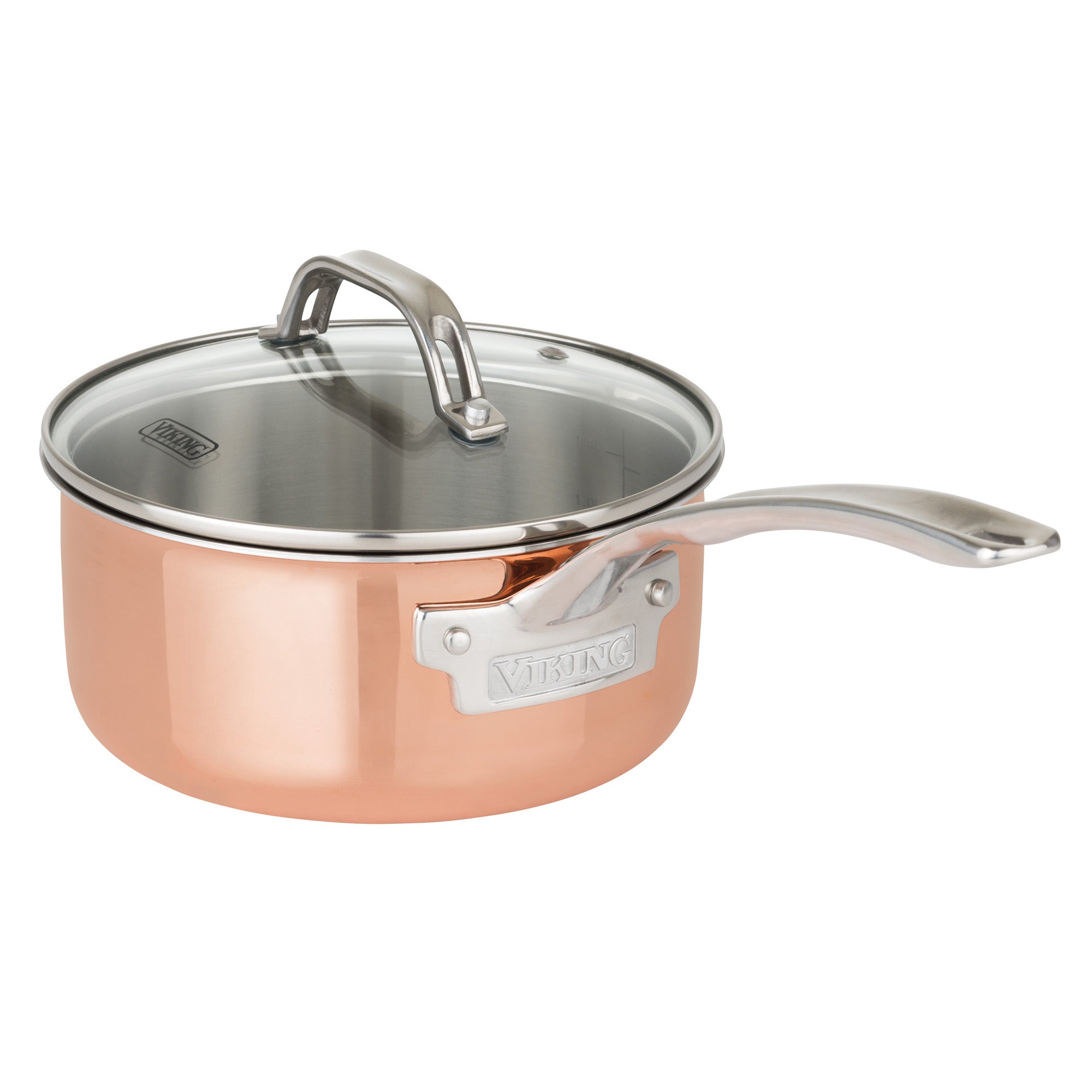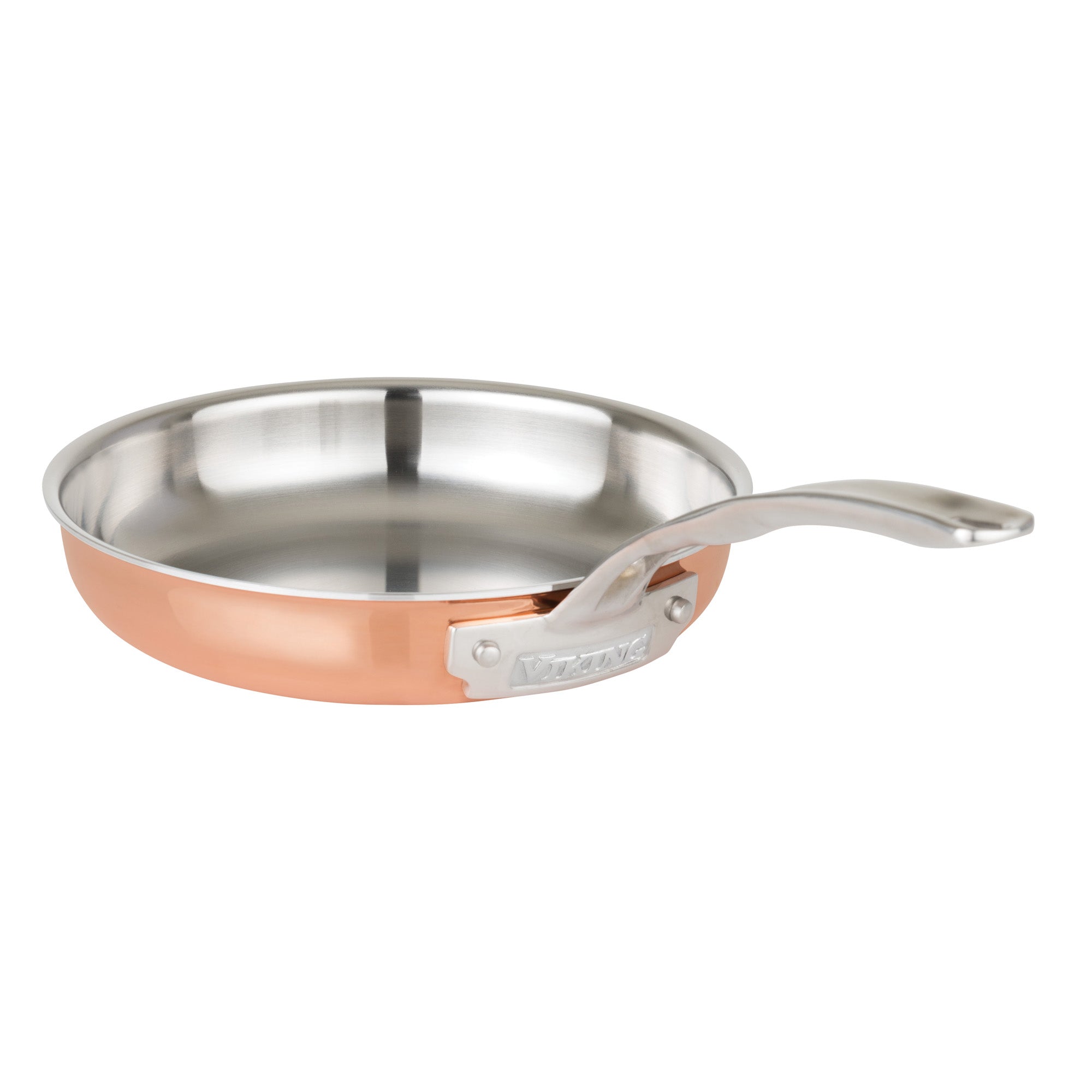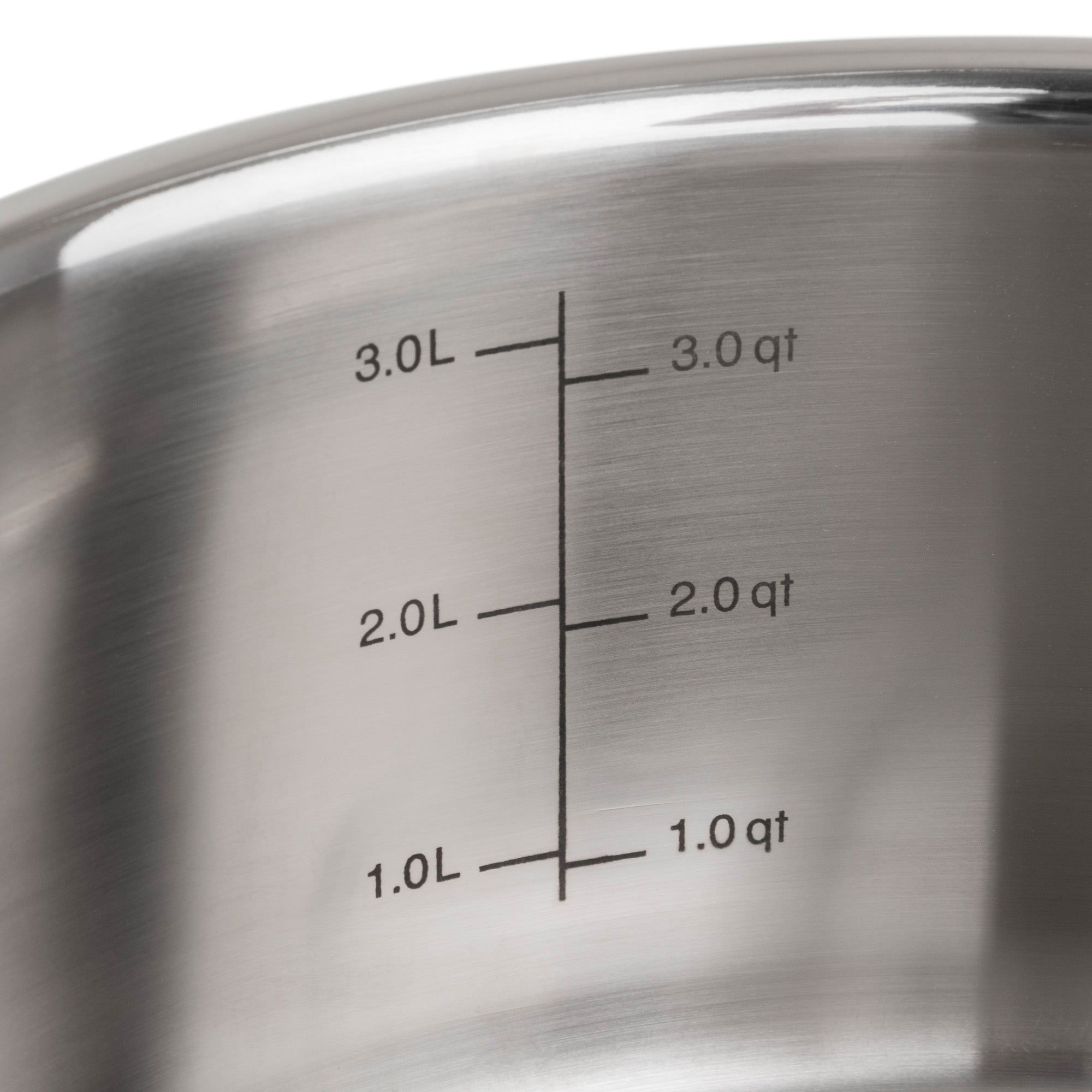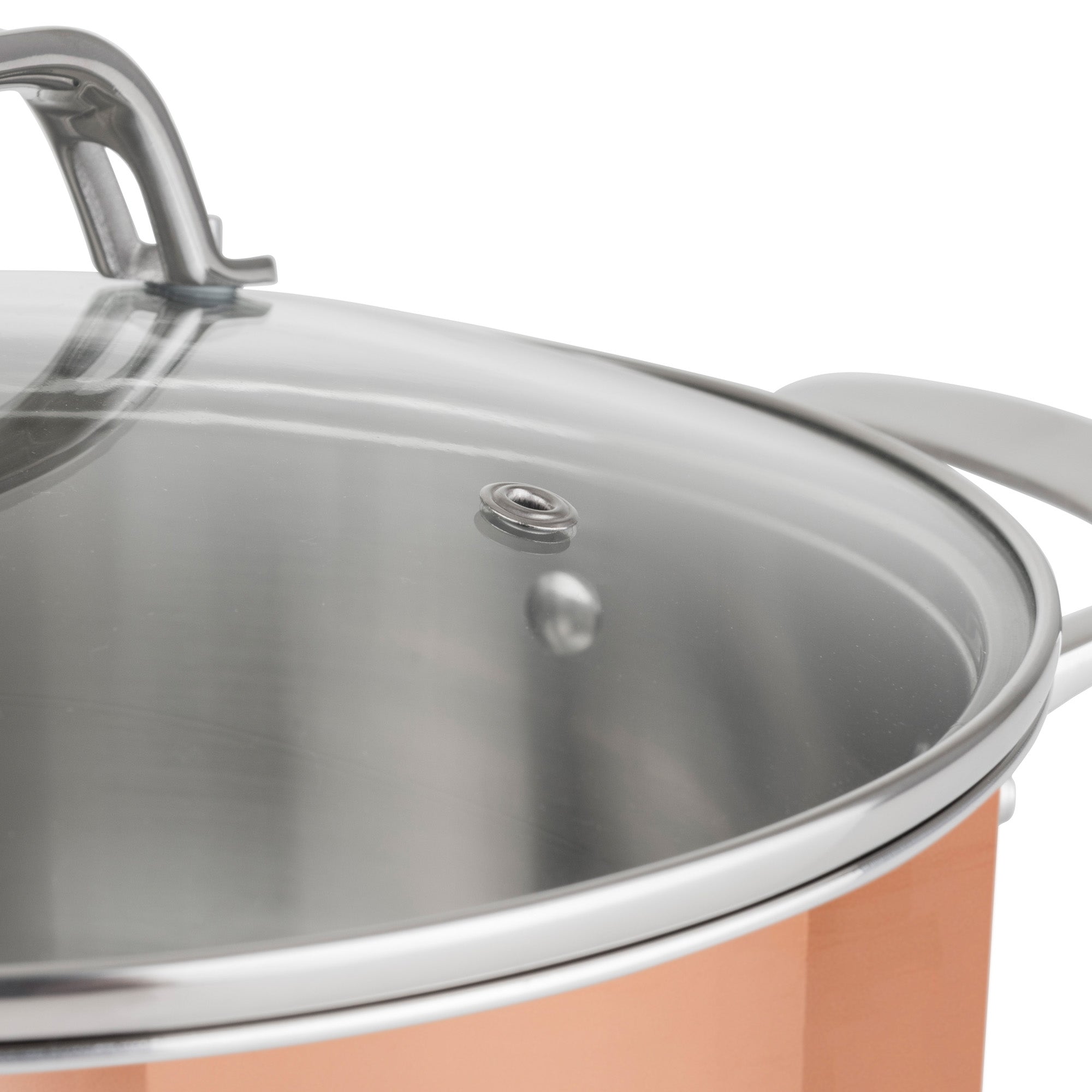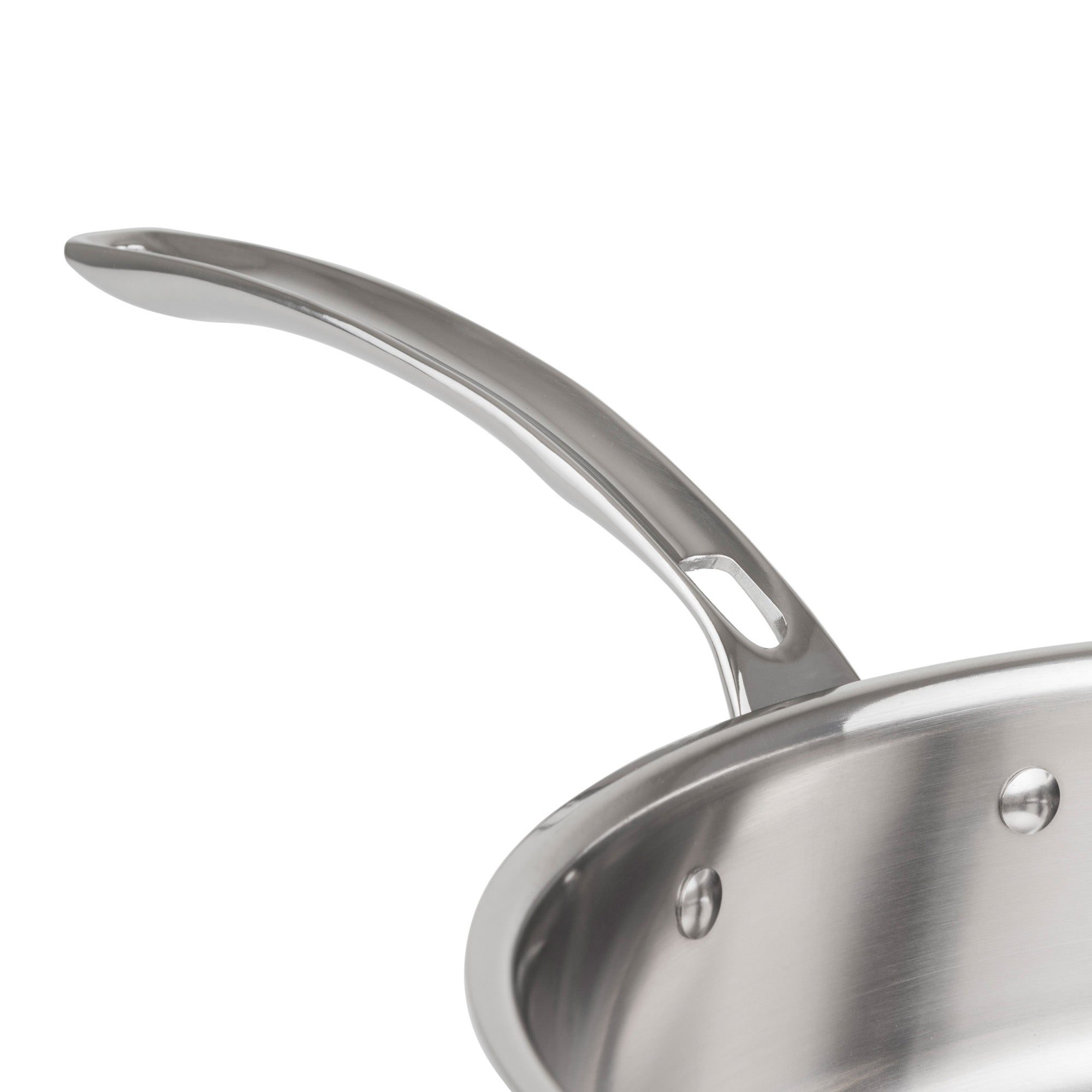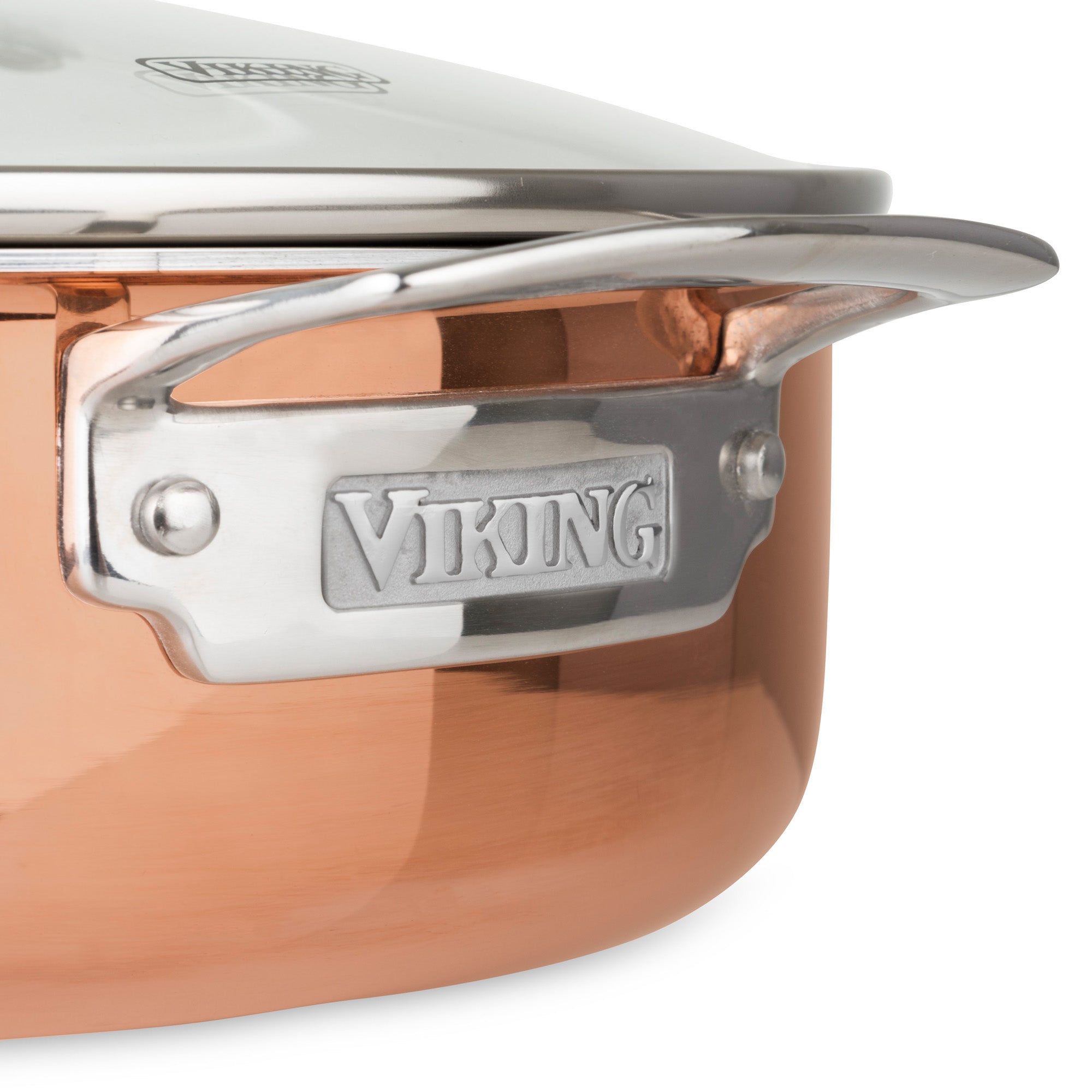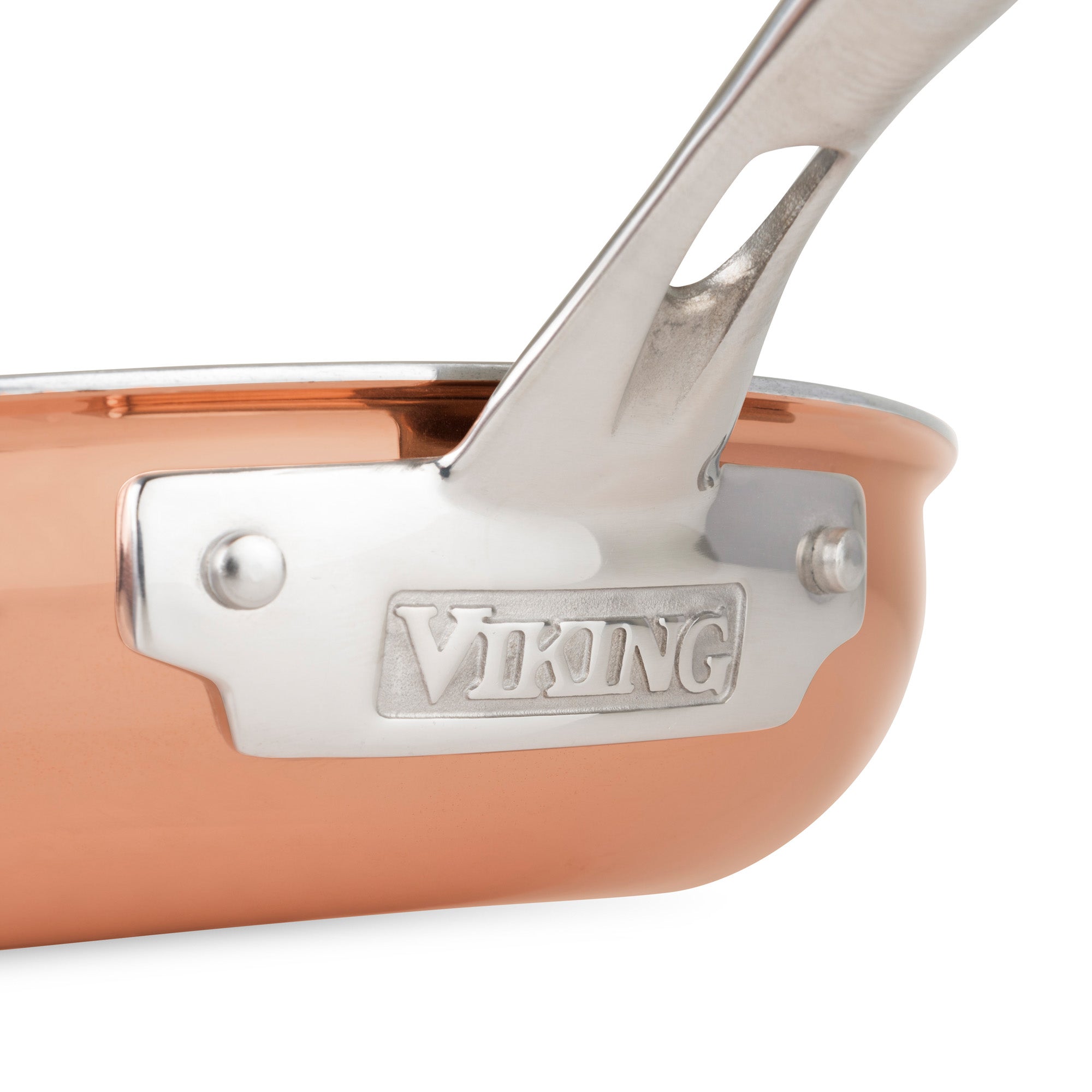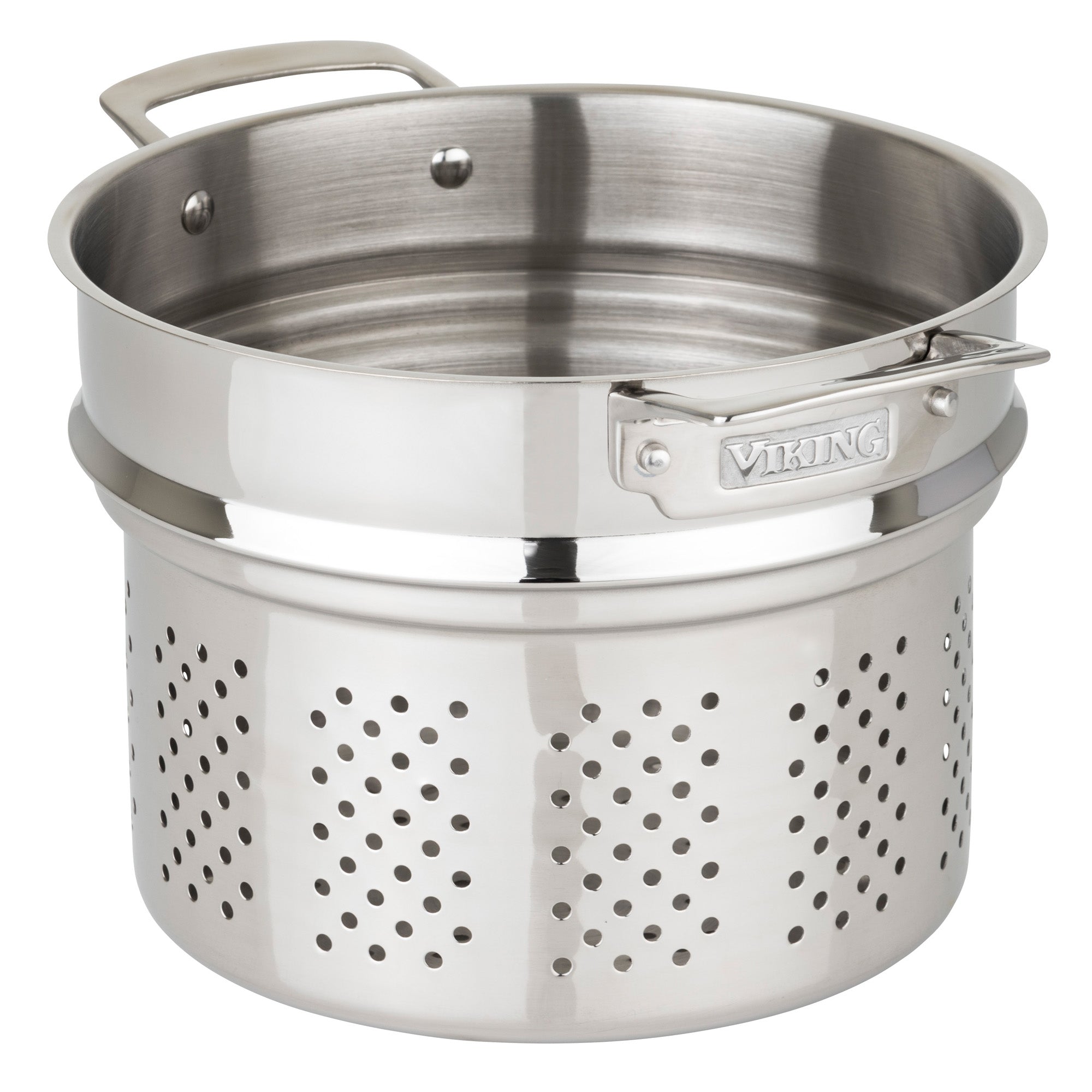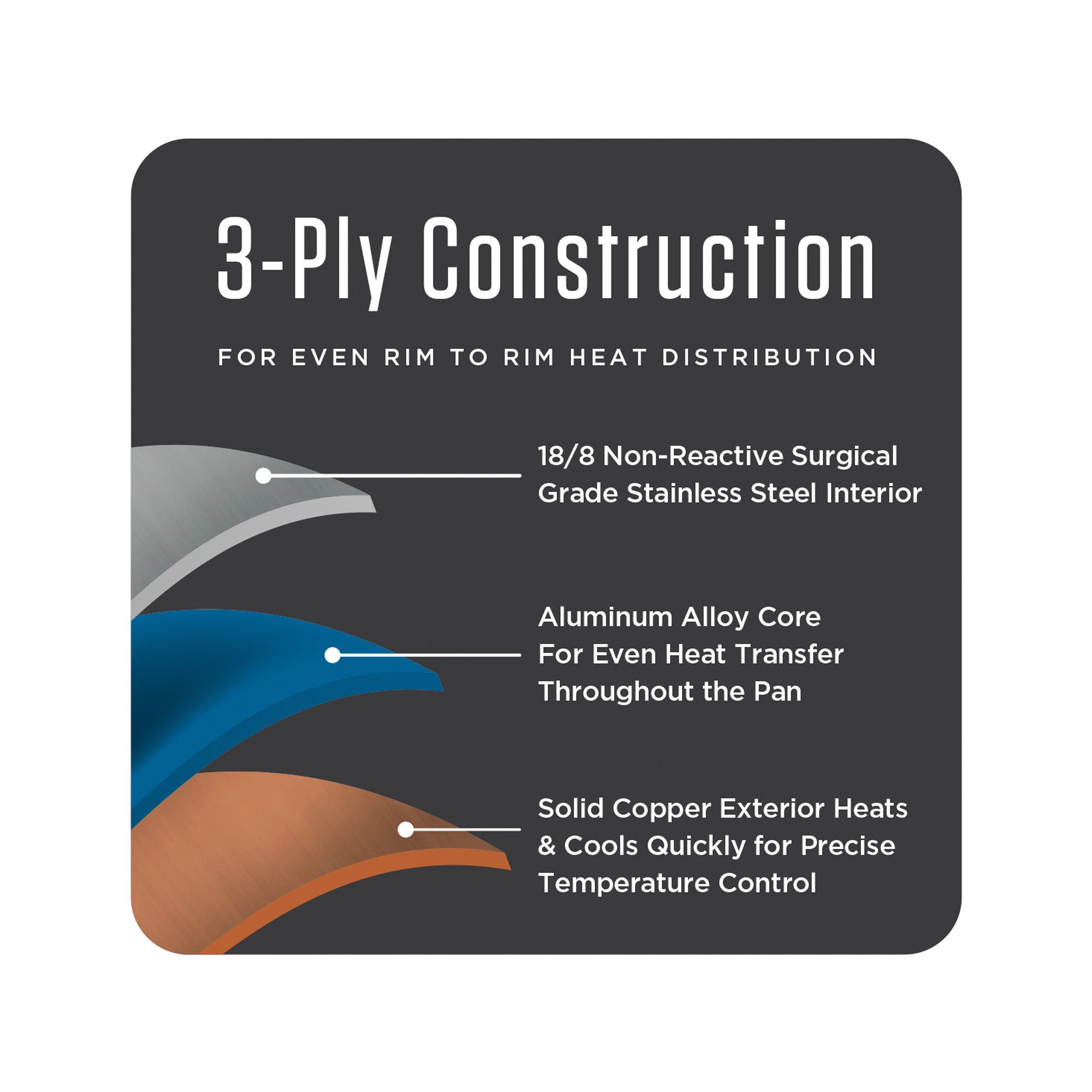 Viking 3-Ply Copper Clad 13-Piece Cookware Set with Glass Lids
Features:
Achieve optimal rim-to-rim heat distribution and precise temperature control with the durable, tri-ply construction
Save energy and costs by cooking at lower temperatures due to the high thermal conductivity of real copper
Enjoy the rich patina that real copper develops naturally over time, or easily keep the exterior looking like new with a copper polish or a combination of lemon and salt
Multi-purpose cookware for the stovetop, oven and grill up to 600°F
Vented glass lids help prevent boil overs and are heat-safe up to 400°F
Perfect as a housewarming or newlywed gift
Prized by professional chefs and home cooks alike, the 13-Piece Tri-Ply Copper Cookware Set from Viking serves up superior performance paired with a beautiful, real copper exterior finish. Unlike some competitor cookware sets, the Viking 13-Piece Tri-Ply Copper Cookware set is made from real copper. Because of this, your professional cookware set will show color variations caused by heat, marks from fingerprints, and will develop a rich patina over time. These natural cosmetic changes to the copper will not affect its cooking performance. Easily keep your cookware set looking like new with a copper polish such as PennyBrite by EZ Brite or with a mixture of lemon and salt. Make pre-heating pans a thing of the past! Due to its high thermal conductivity, you'll achieve perfectly uniform heating and unrivaled temperature control. Your copper cookware will not only heat up quickly, but it cools quickly as well, making it the perfect companion for cooks seeking precision and control in their cooking. That's why saucier's and confectionerie's prize copper cookware to handle these delicate tasks. When it comes to cooking with copper cookware, keep your heat low to moderate and let the pan do the rest! Featuring a durable 18/8 stainless steel interior, you'll never have to worry about copper or other metals leaching into your food. The aluminum-alloy core found in the Viking 13-piece Tri-Ply Copper Cookware set evenly transfers heat from rim-to-rim, eliminating hot spots and giving you the perfect sear each and every time. These metals distribute heat more evenly across the pan while also maintaining a higher cooking temperature, even while cooking on low-to-medium heat.