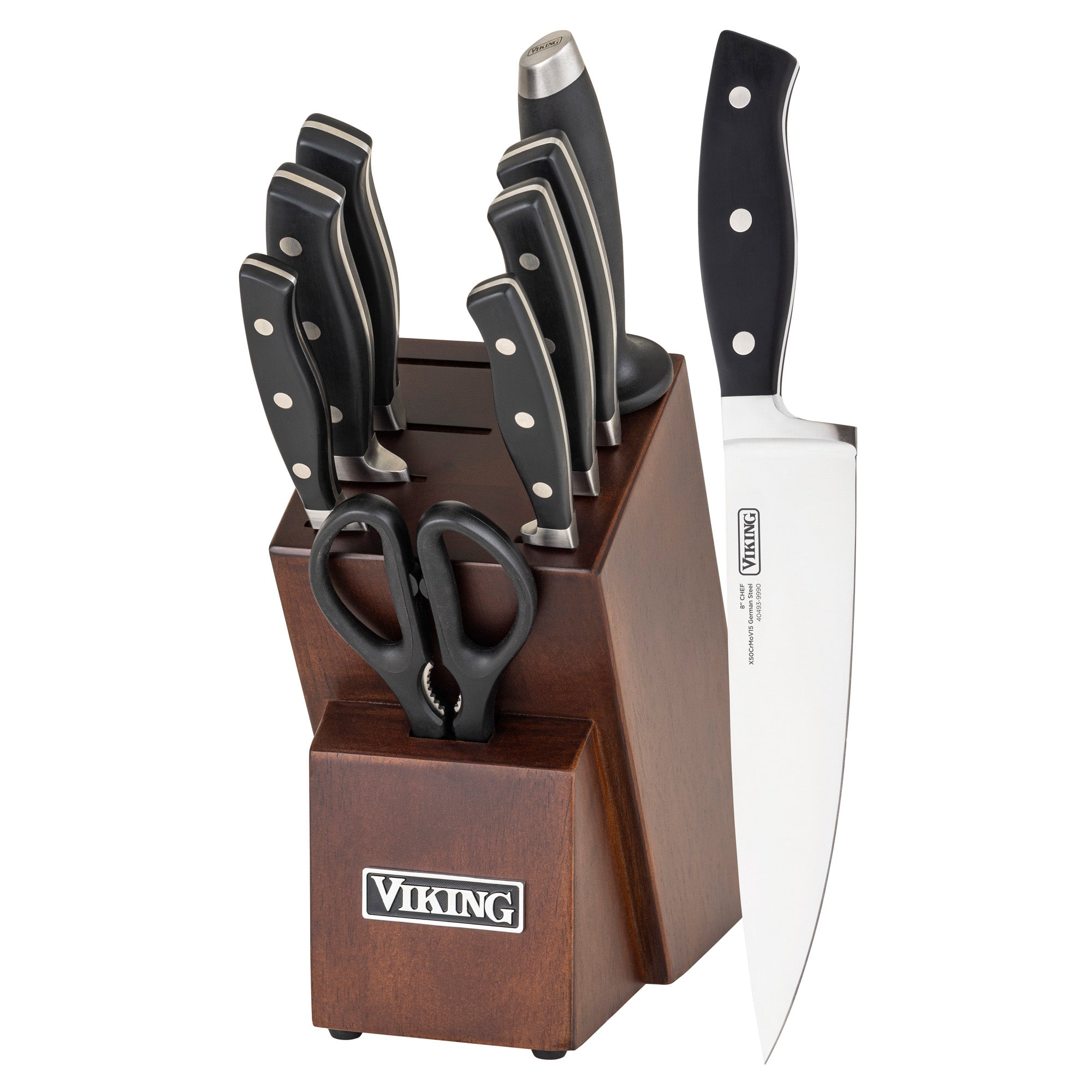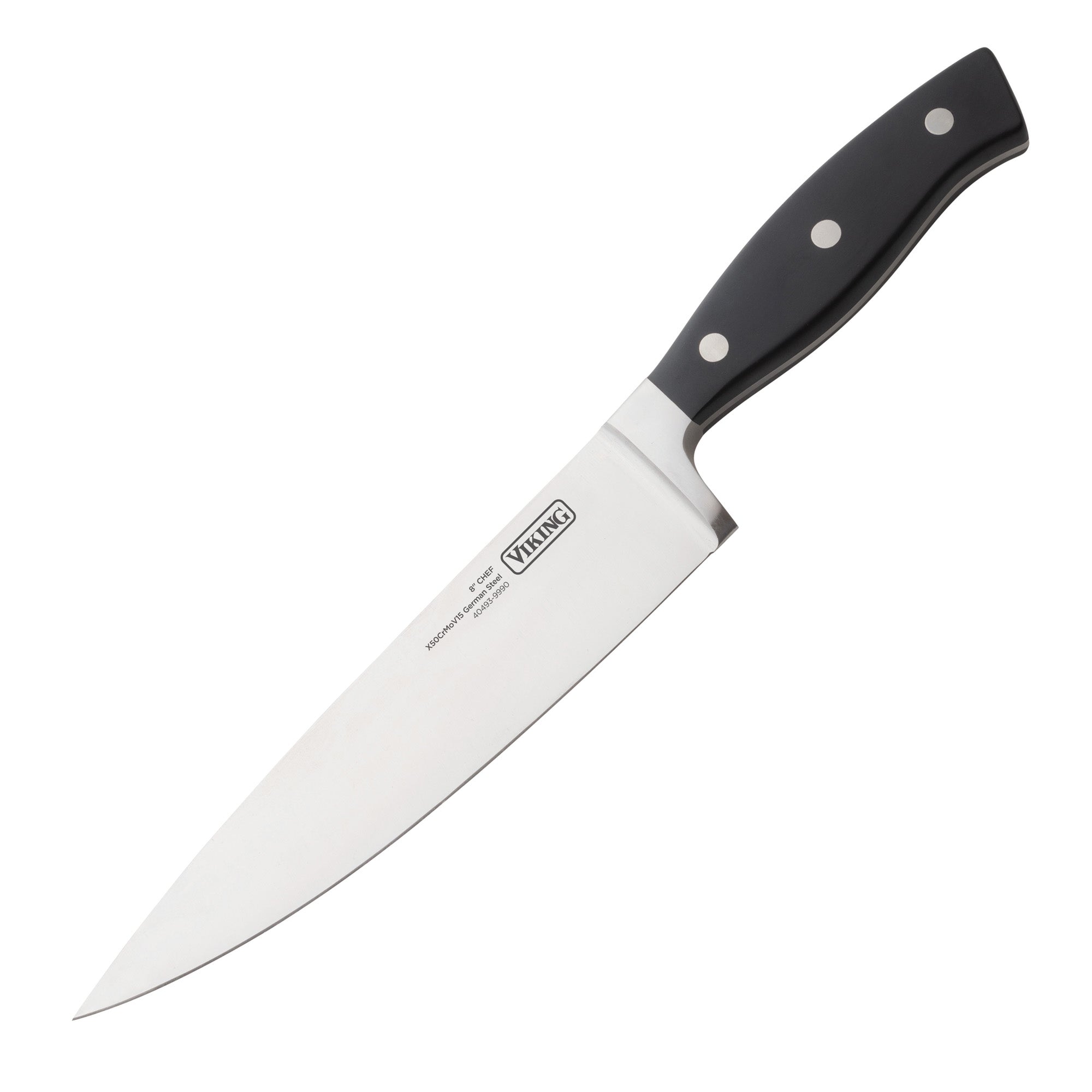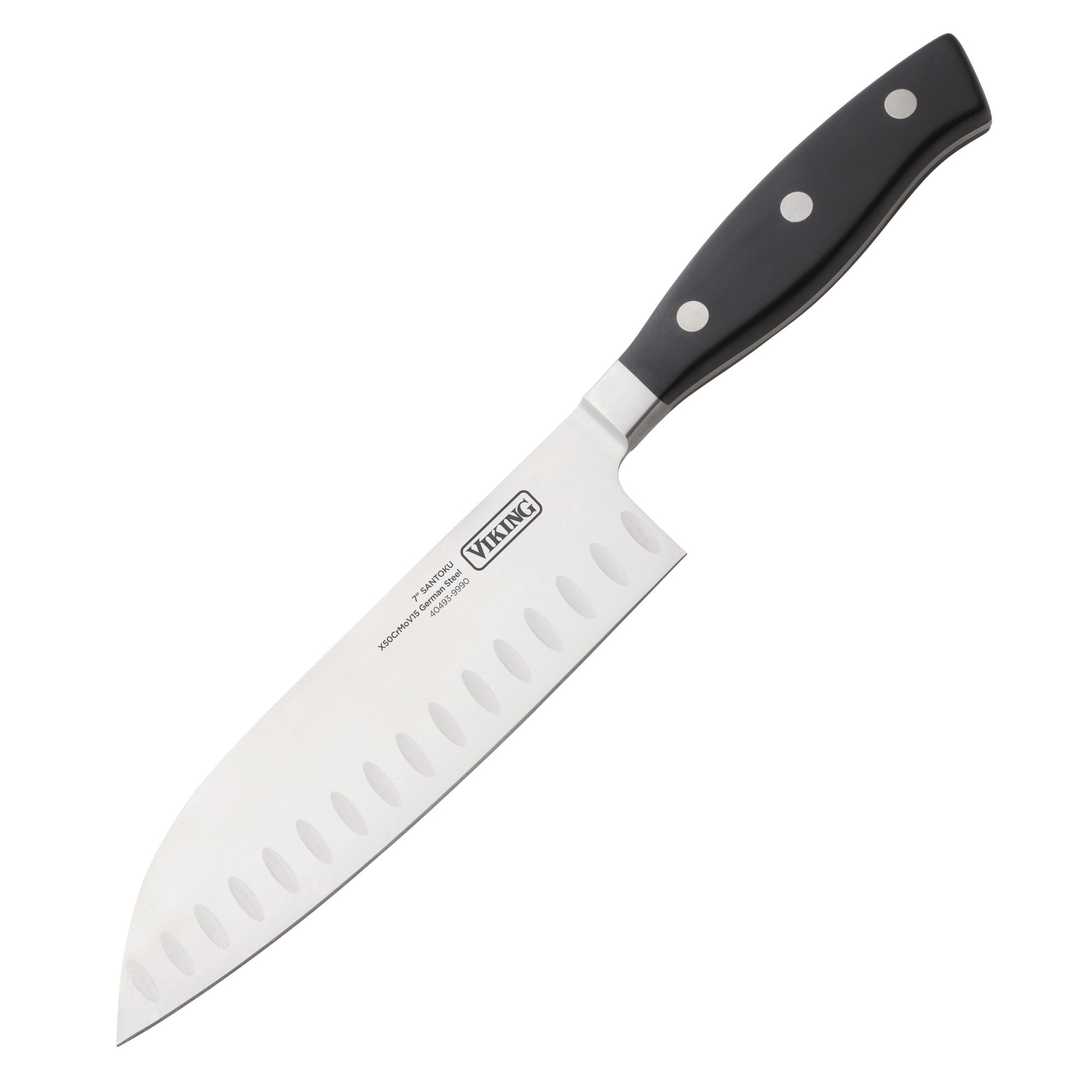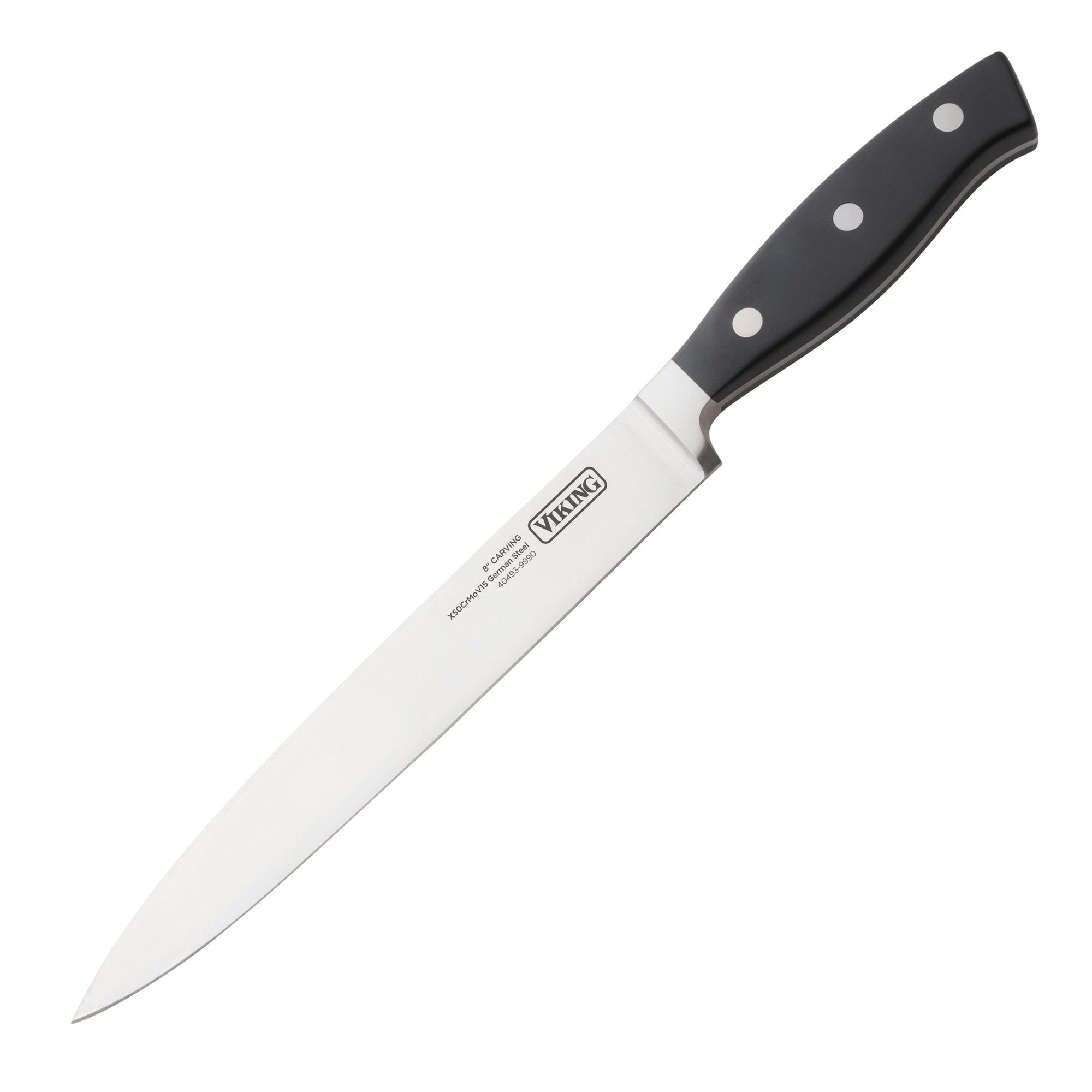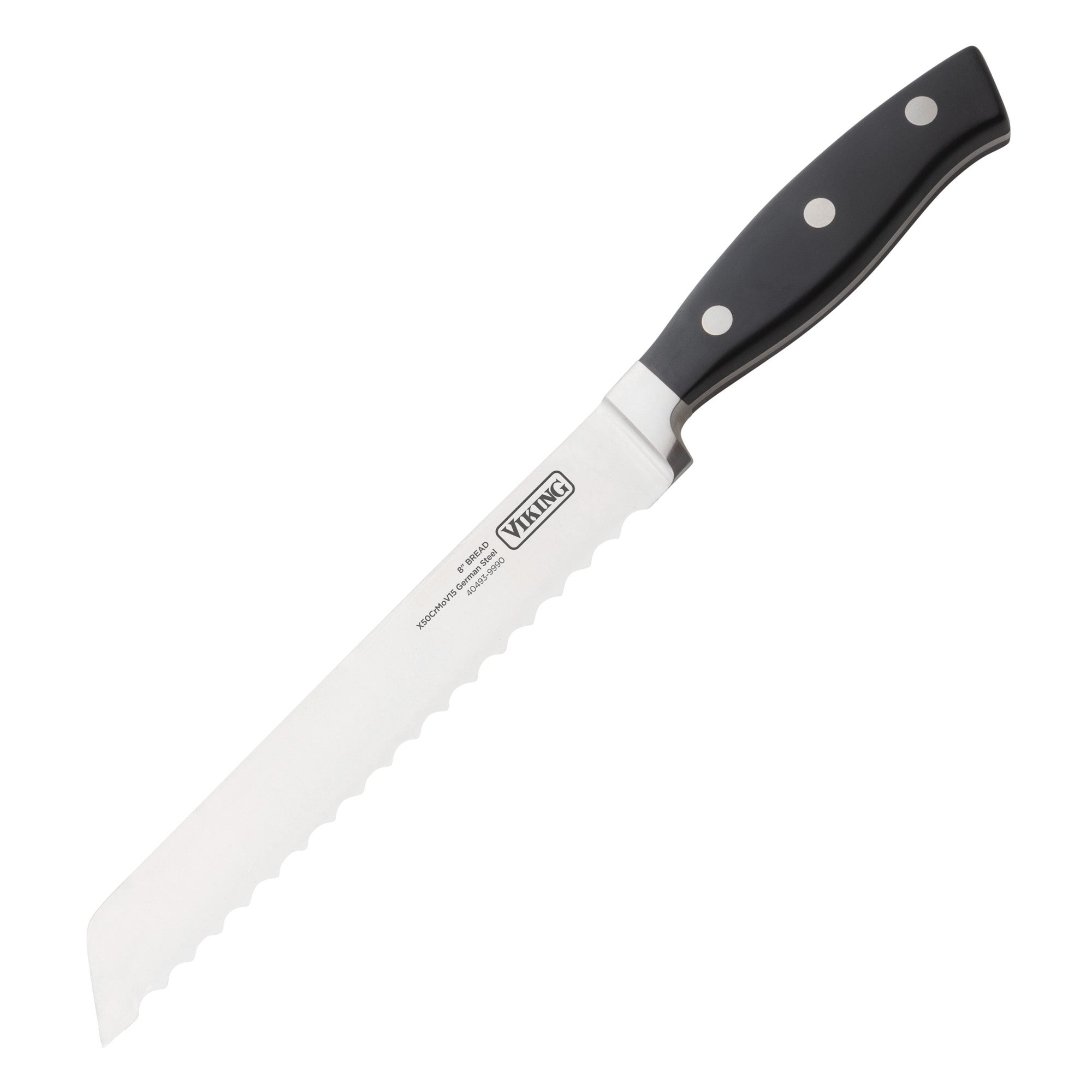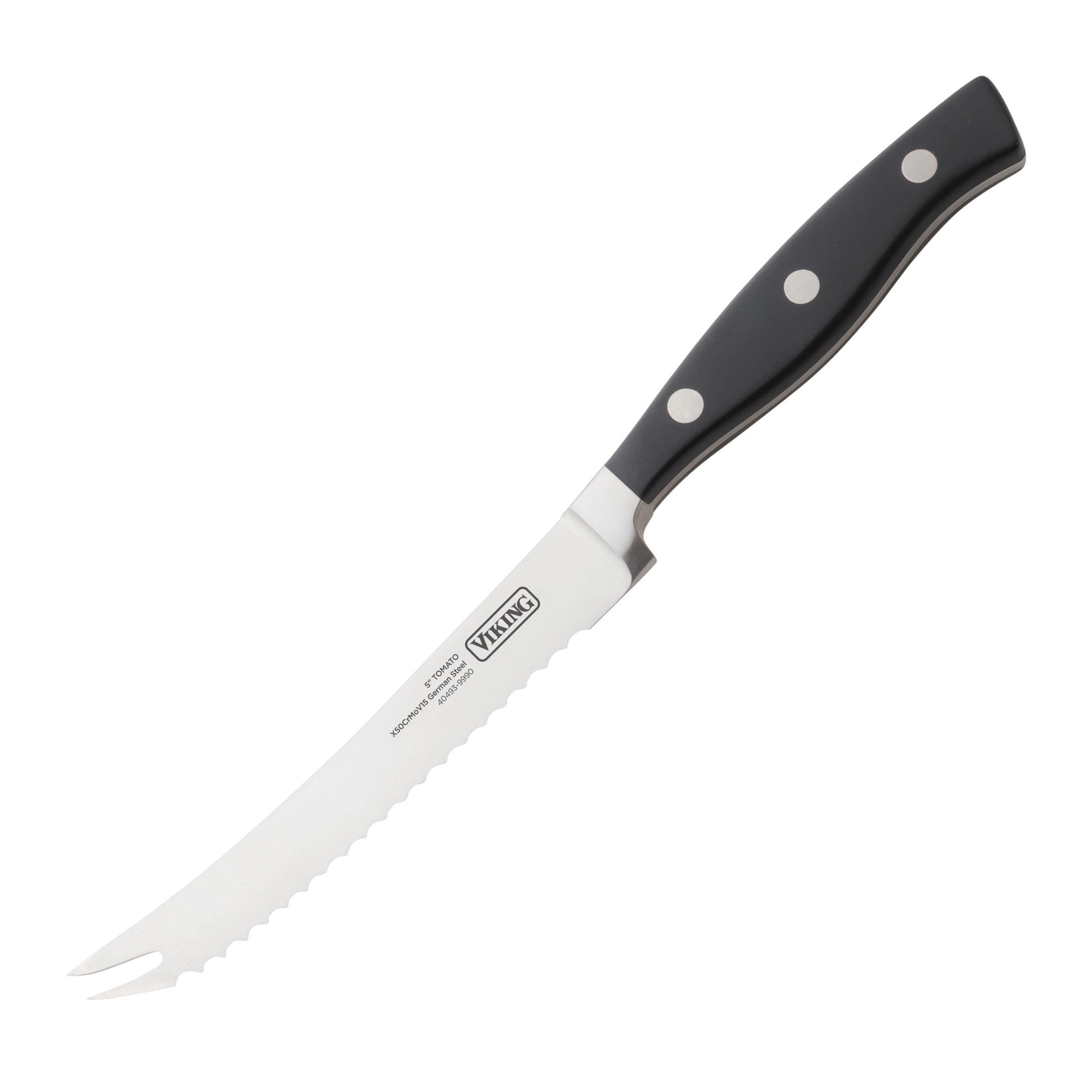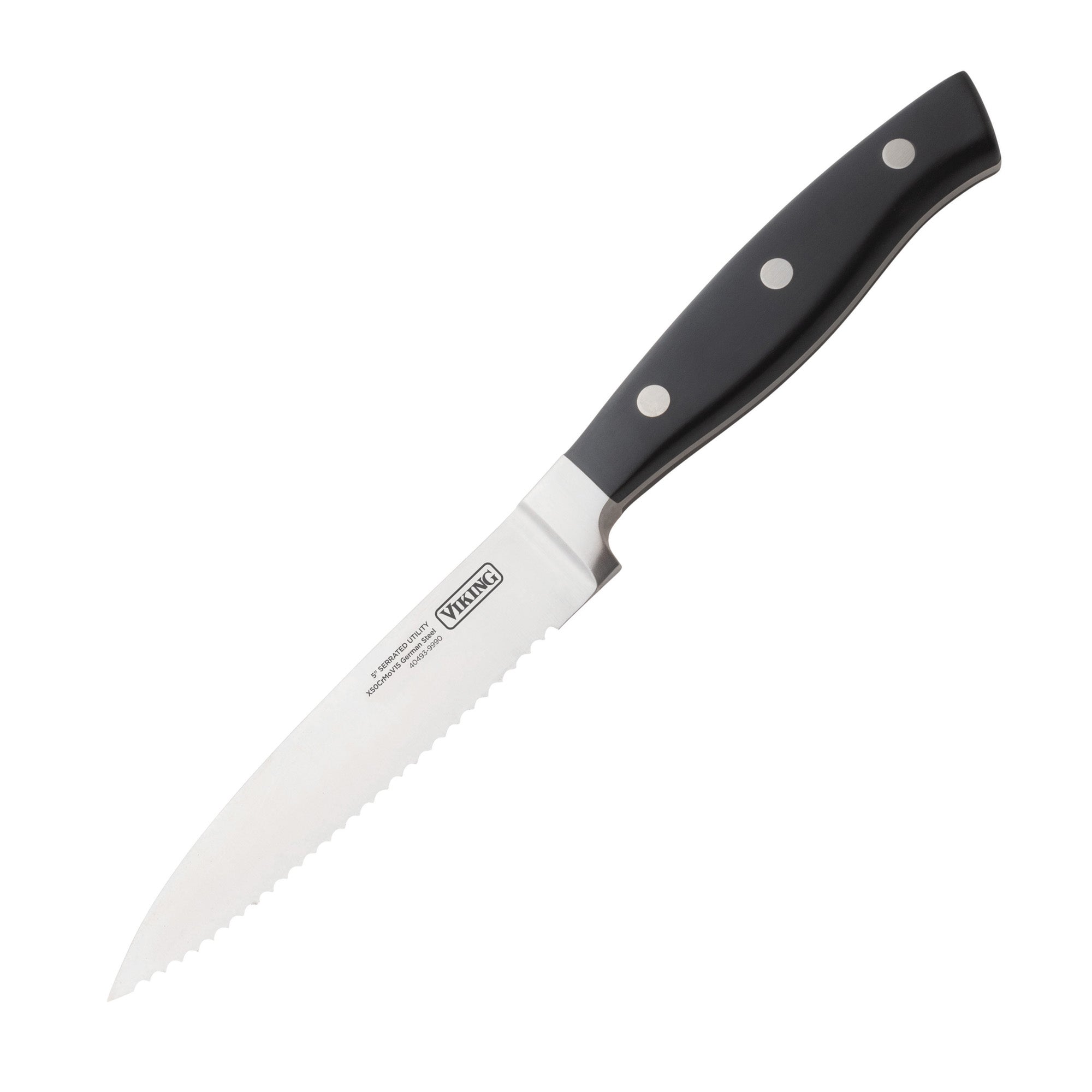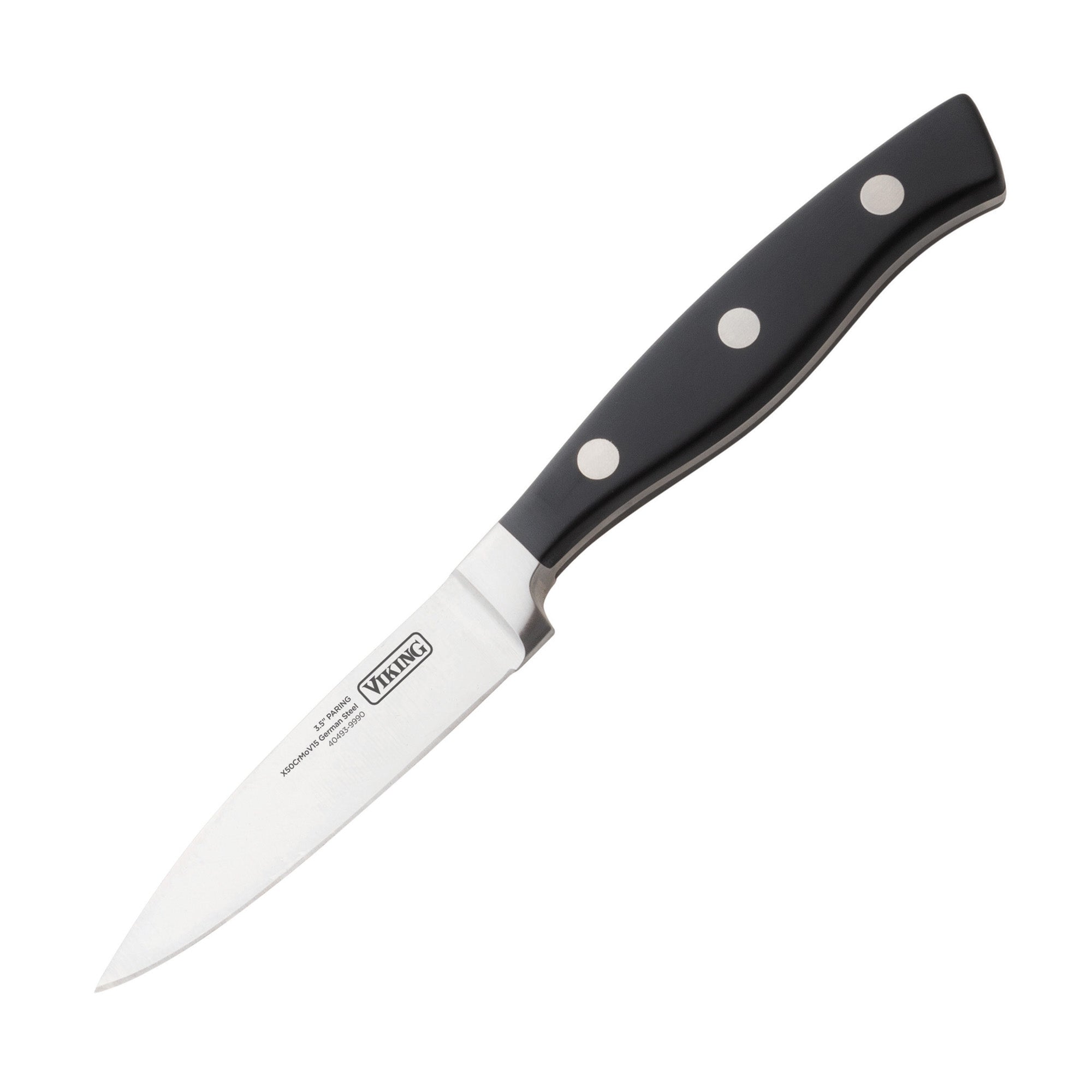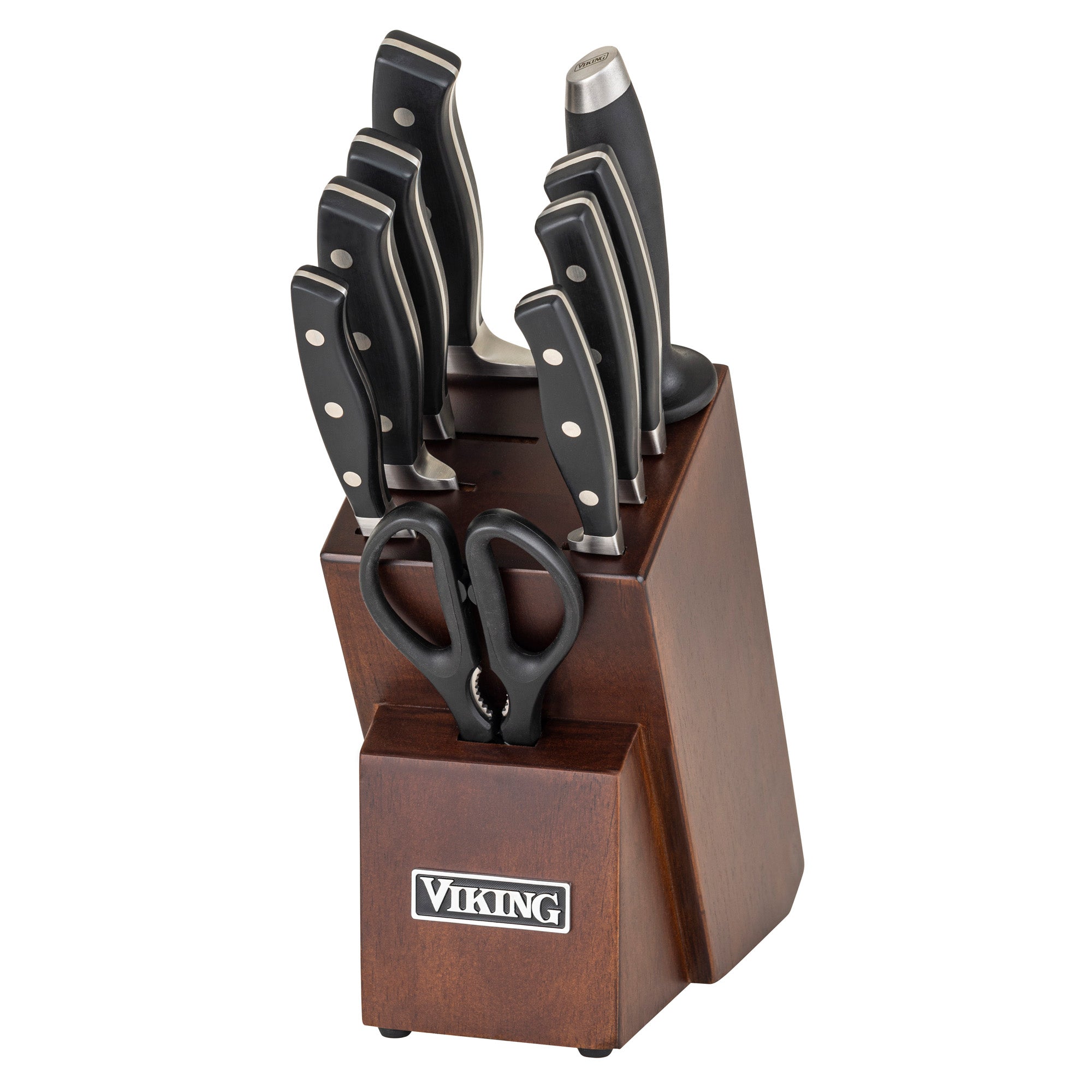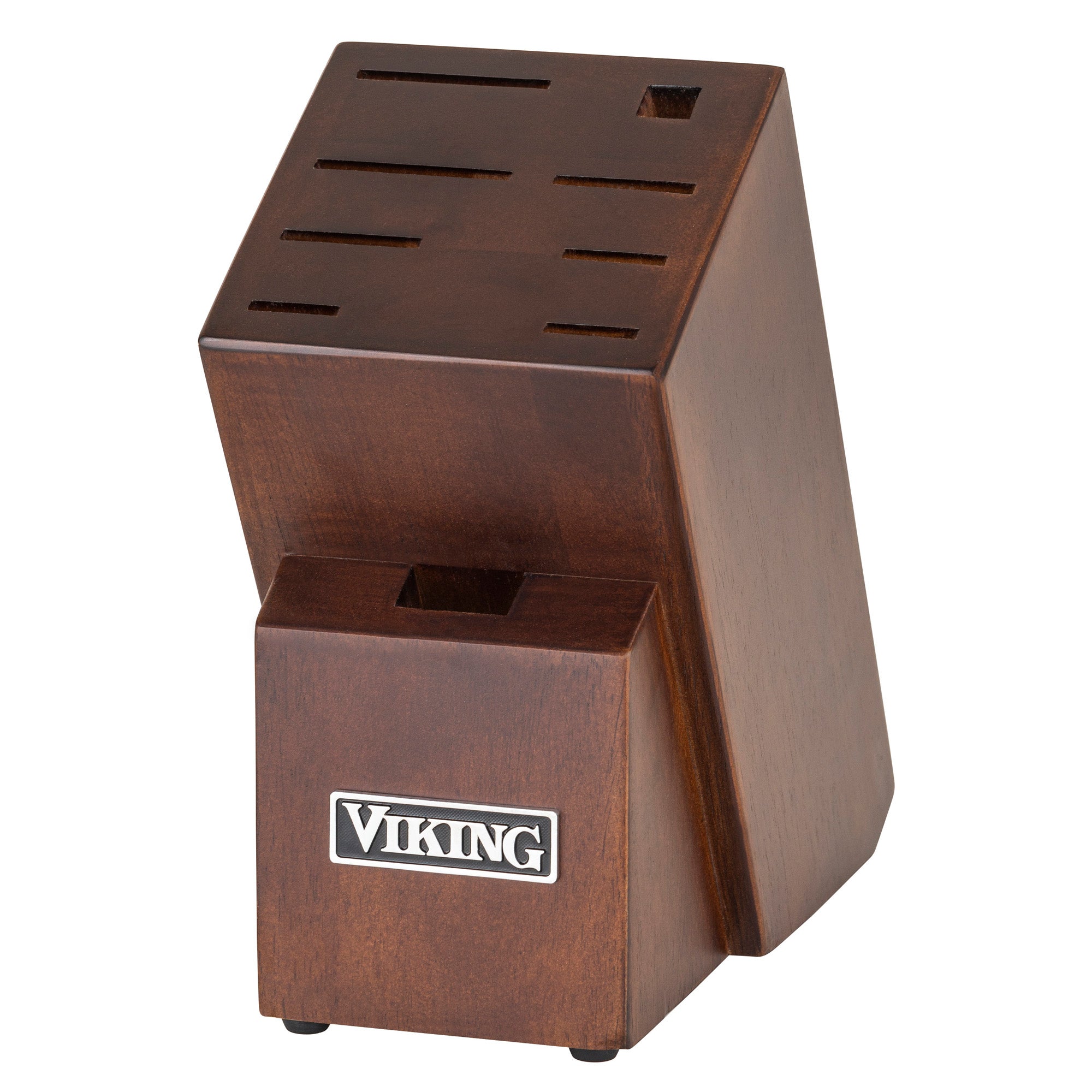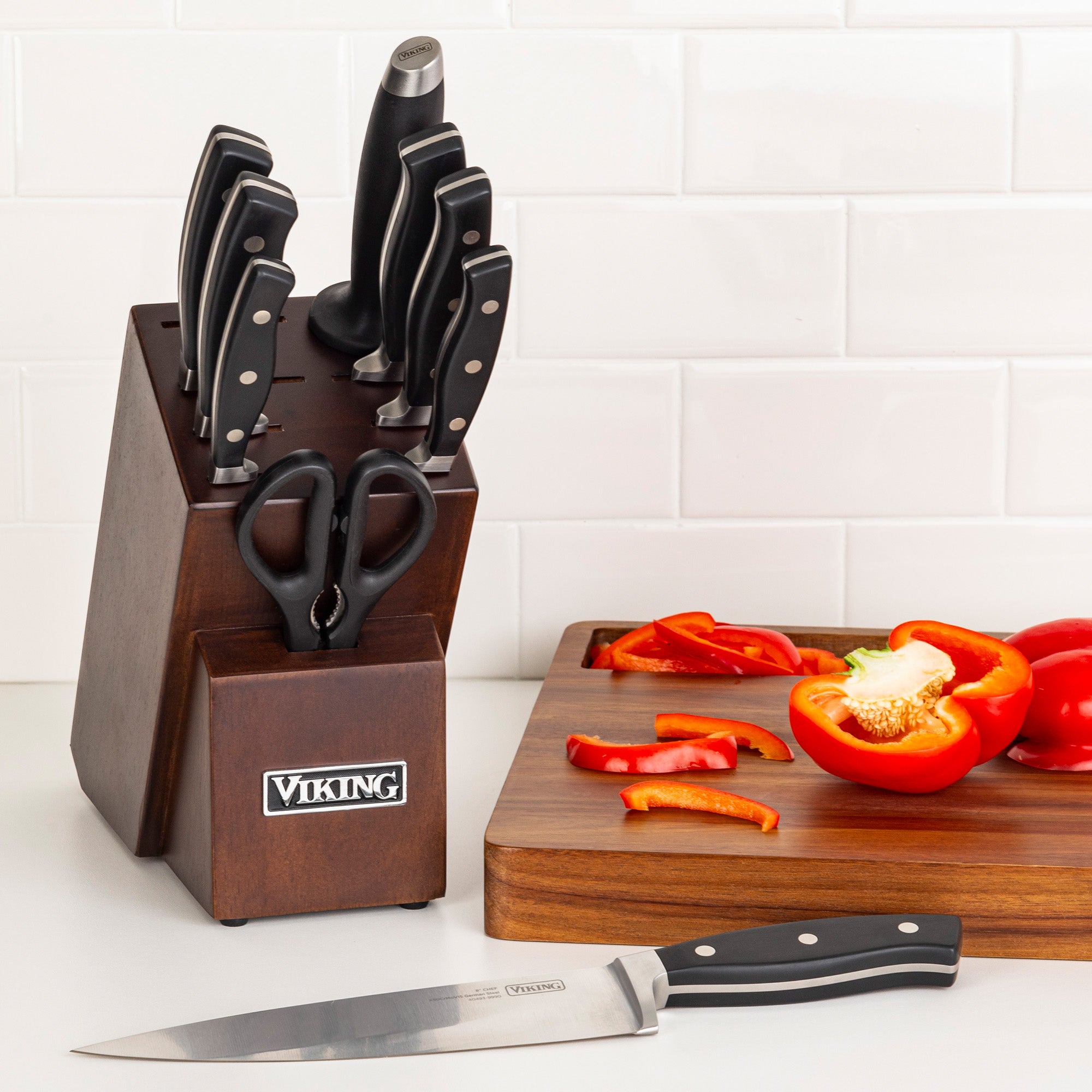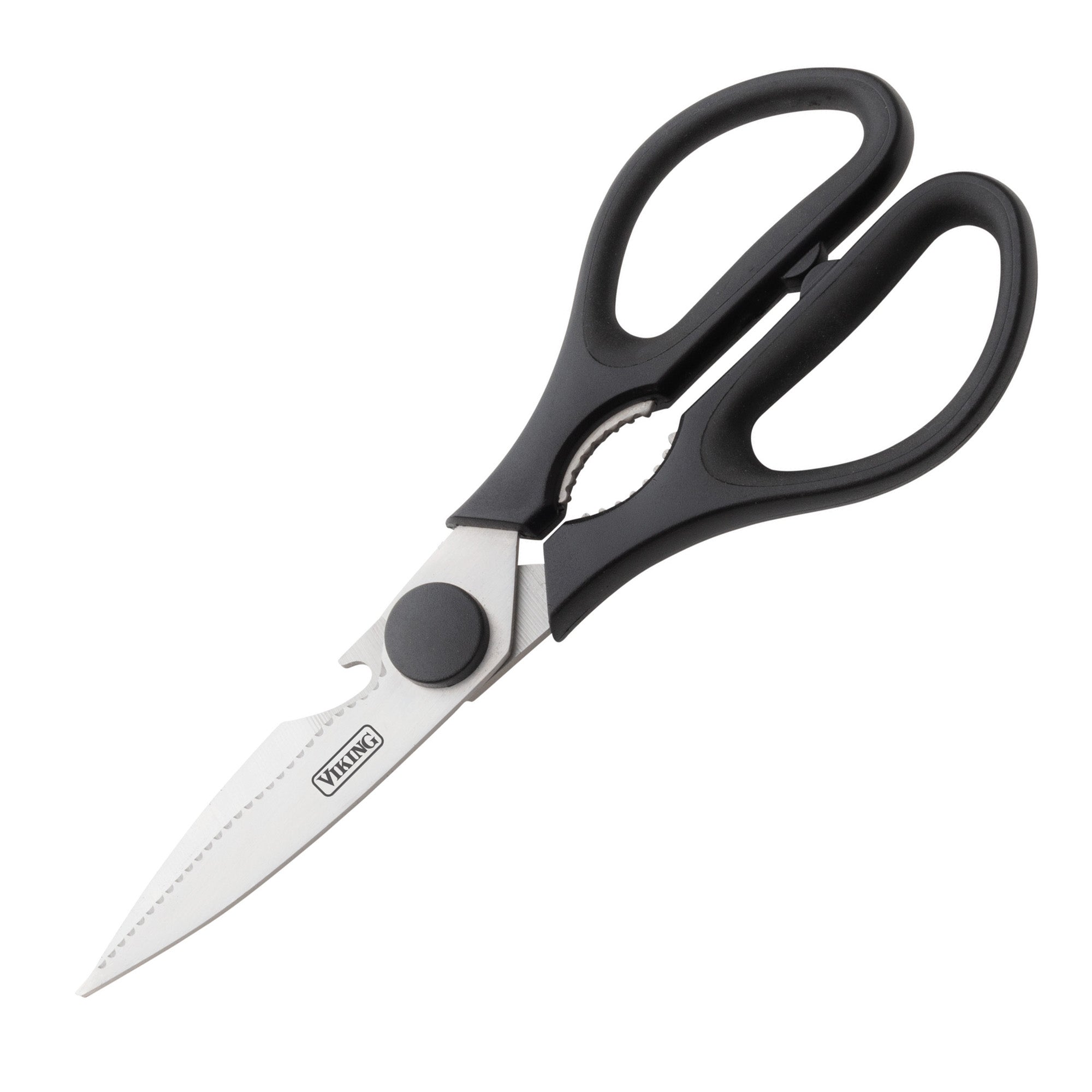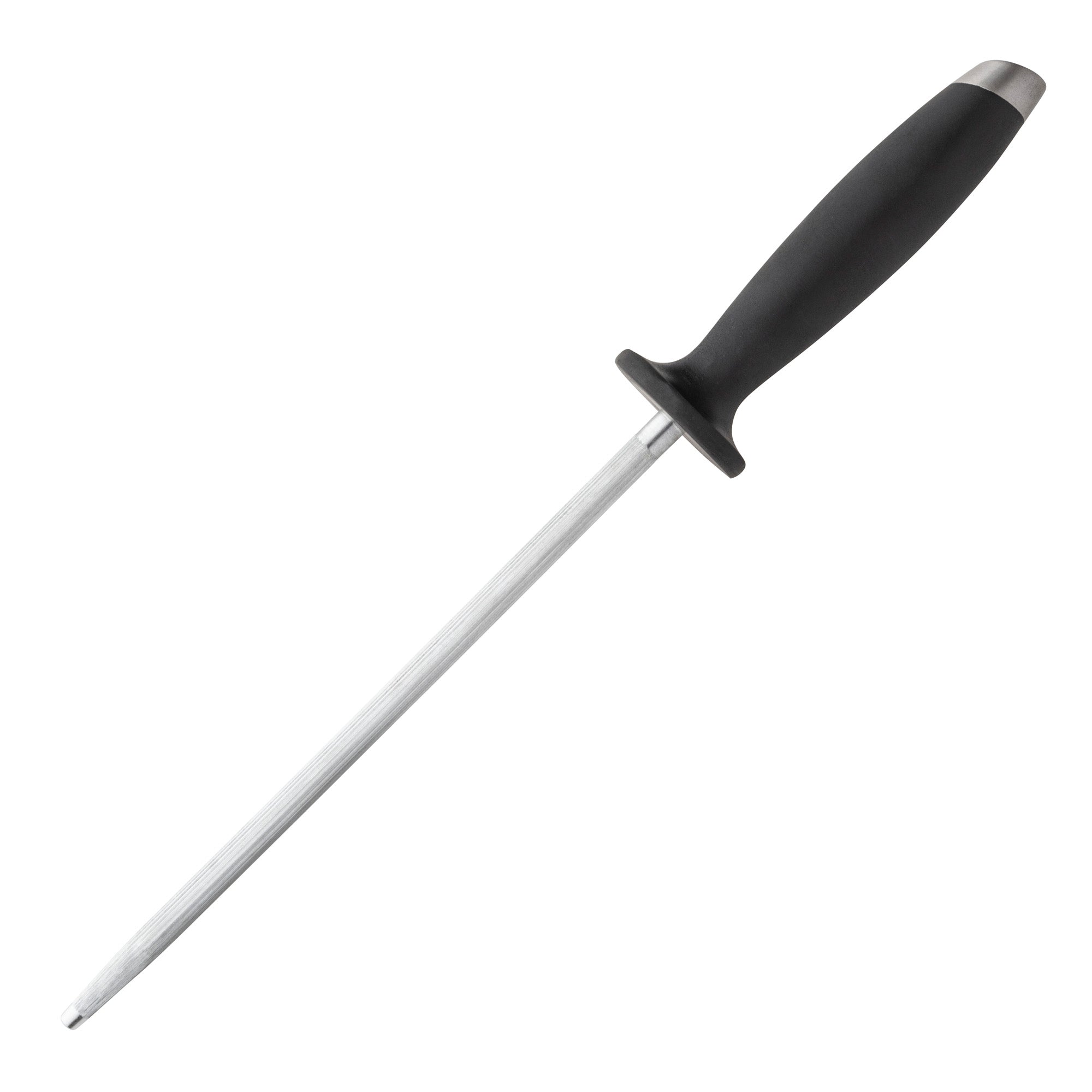 Viking 10-piece True Forged Cutlery Set with Block
Features:
8" Chef Knife
7" Santoku Knife
8" Carving Knife
8" Bread Knife
5" Tomato Knife
5" Serrated Utility Knife
3.5" Paring Knife
10" Sharpening Steel
Kitchen Shears
Walnut finish wood block
Constructed with premium fully forged X50CrMoV15 German steel blades, that set the standard for quality in the kitchen while providing the perfect balance between edge retention and ability to sharpen
Heavy duty forged bolsters balance the hygienic triple riveted ABS handles, while the full-tang ergonomic design provides a secure and comfortable grip
The set features a wide variety of knives that include the everyday workhorses in any kitchen as well as an expanded selection of blades that can be used for more specific needs.
Dishwasher safe, handwashing recommended
Limited lifetime warranty
The Viking 10 Pc Full Forged German Steel Cutlery Set is designed for the home chef continuing to refine their cutlery handling skills. Featured in the set are both the most commonly used everyday knives like a Chef Knife, and Paring Knife, plus additional styles like the Tomato Knife and 5" Serrated Utility Knife, to expand your cutlery library with more advanced blades that make easy work of any culinary task at hand.
The premium German steel blades are designed to deliver the ideal balance between edge retention and the ability to sharpen the blade while withstanding years of use. The heavy duty forged bolster on the handles help to balance the knife during use while protecting your fingers from sliding forward to the blade itself. The full tang triple riveted handles are ergonomically shaped to provide a secure and comfortable grip. The bolster end of the handle can also be used for crushing garlic, ginger, nuts, and more.
The 9-slot walnut finish cutlery block is made to compliment a wide variety of kitchen designs. The cutlery is dishwasher safe, but we highly recommend only handwashing cutlery to protect the metal and prevent the cutting edges of the blades from getting damaged in the dishwasher. This set comes with a limited lifetime warranty.