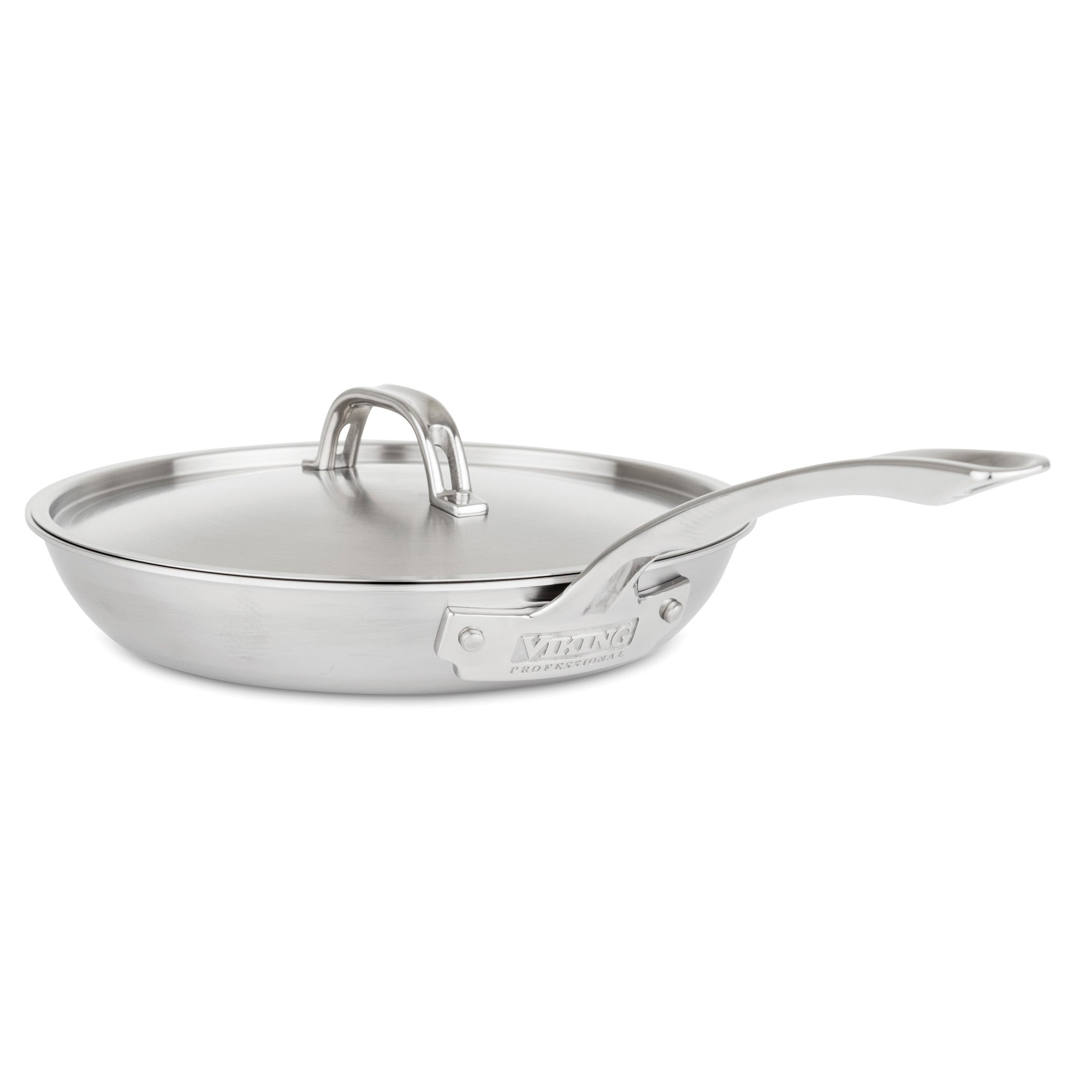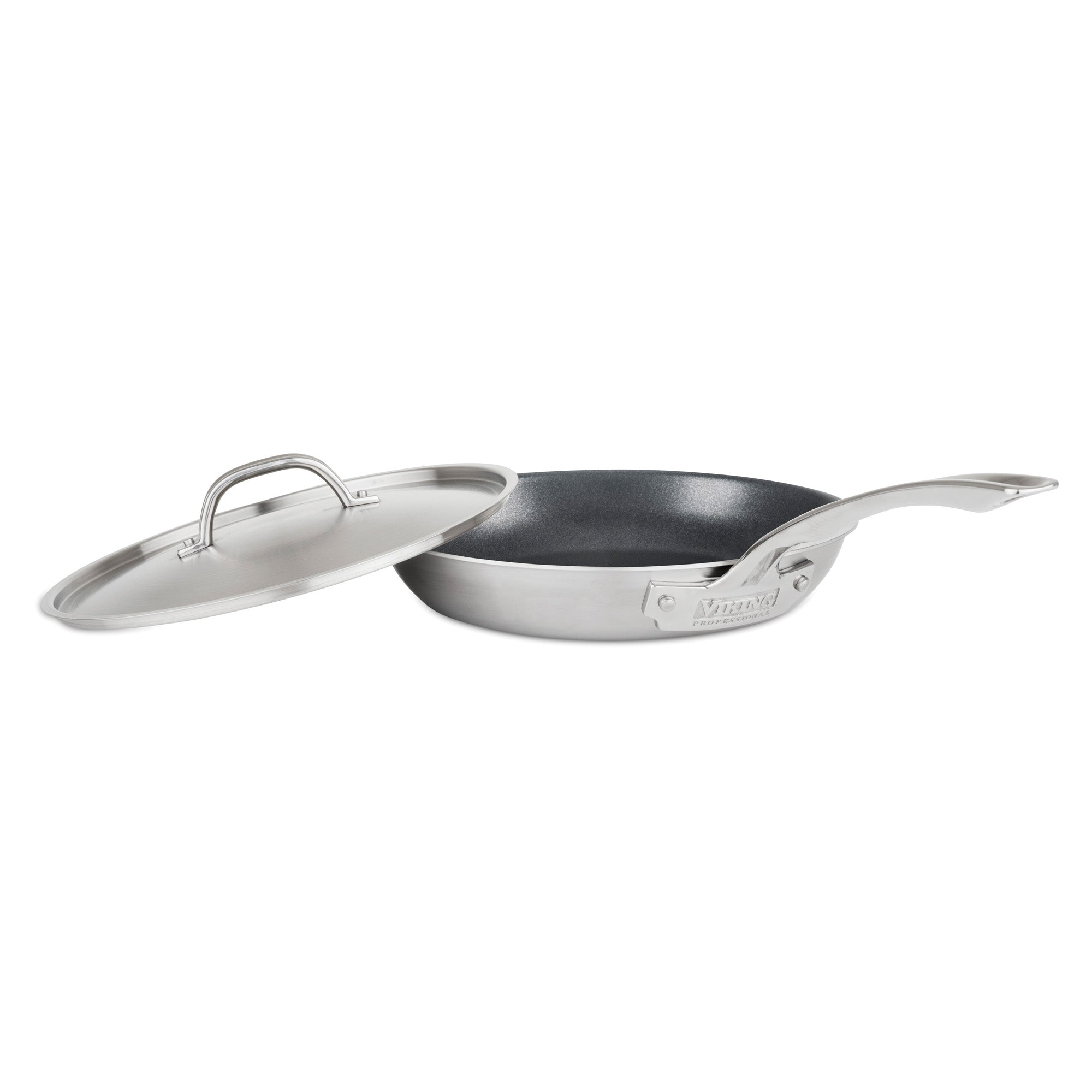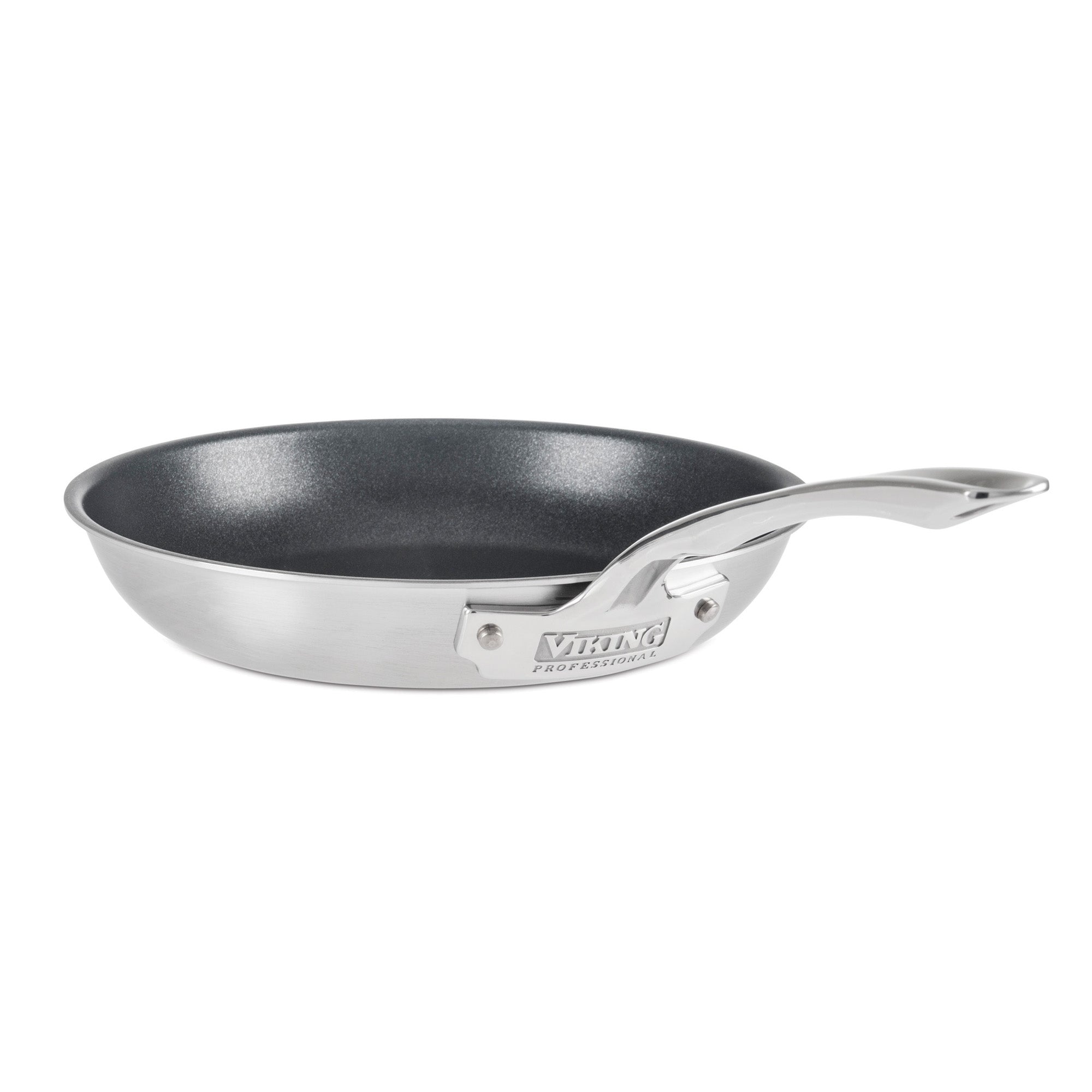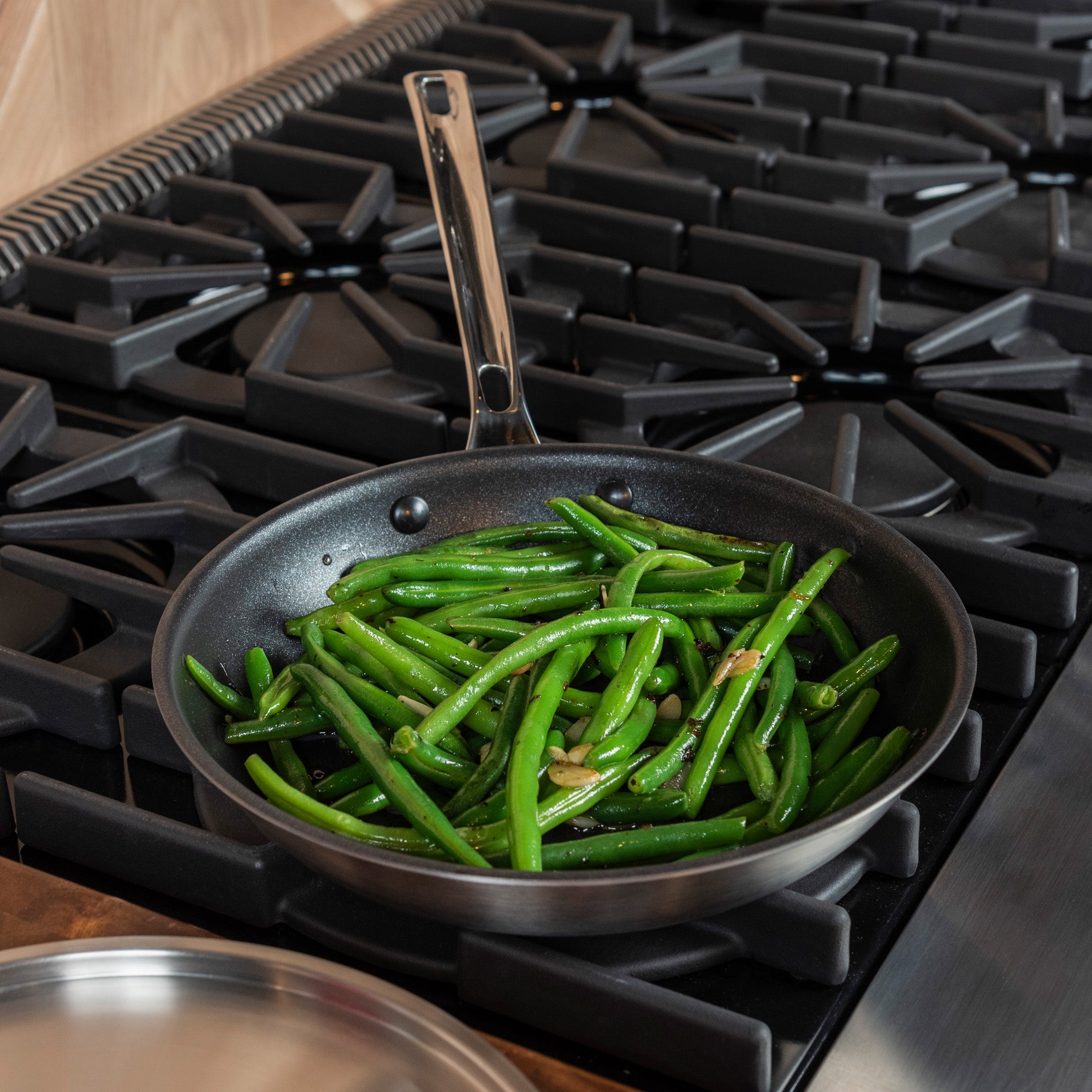 Viking Professional 5-Ply Stainless Steel Nonstick 10-Inch Fry Pan
Features:
Includes 10-Inch Nonstick Fry Pan with Lid
5-Ply Construction: Non-Reactive 304 Stainless Steel Interior, 3-Ply Aluminum Core, and Magnetic Stainless Steel Exterior
Features Satin Finish and Cut Rims
Includes Durable 304 Stainless Steel Lid
Riveted Signature Viking Stay-Cool Handles Designed For Balance, Comfort and Control
Safe up to 500°F/260°C
Compatible with all Cooking Surfaces
Dishwasher Safe, Handwash Recommended
Limited Lifetime Warranty
Made in the USA
Viking 5-Ply Professional Cookware provides commercial grade quality for in-home use. With an elegant satin finish and five layers of metal, this premium line of cookware is specially handcrafted in the USA. 5-ply construction maximizes heat transfer and reduces energy usage, features that enable Viking cookware to deliver superior cooking performance. Each layer of metal is created to provide durability and efficiency. The exterior layer is a magnetic stainless steel that makes the cookware suitable for induction stovetops. The next layer of aluminum alloy bonds to the middle layer, which is pure 3004 aluminum. The fourth layer is an aluminum alloy bonded to the interior 304 high-grade stainless steel. Together, these five layers work in unison to transfer heat quickly and evenly while using less energy to achieve desired cooking temperatures.
For more information on compliance with California AB1200 and Colorado HB1345 please visit
www.clippercorp.com/disclosures.html
.