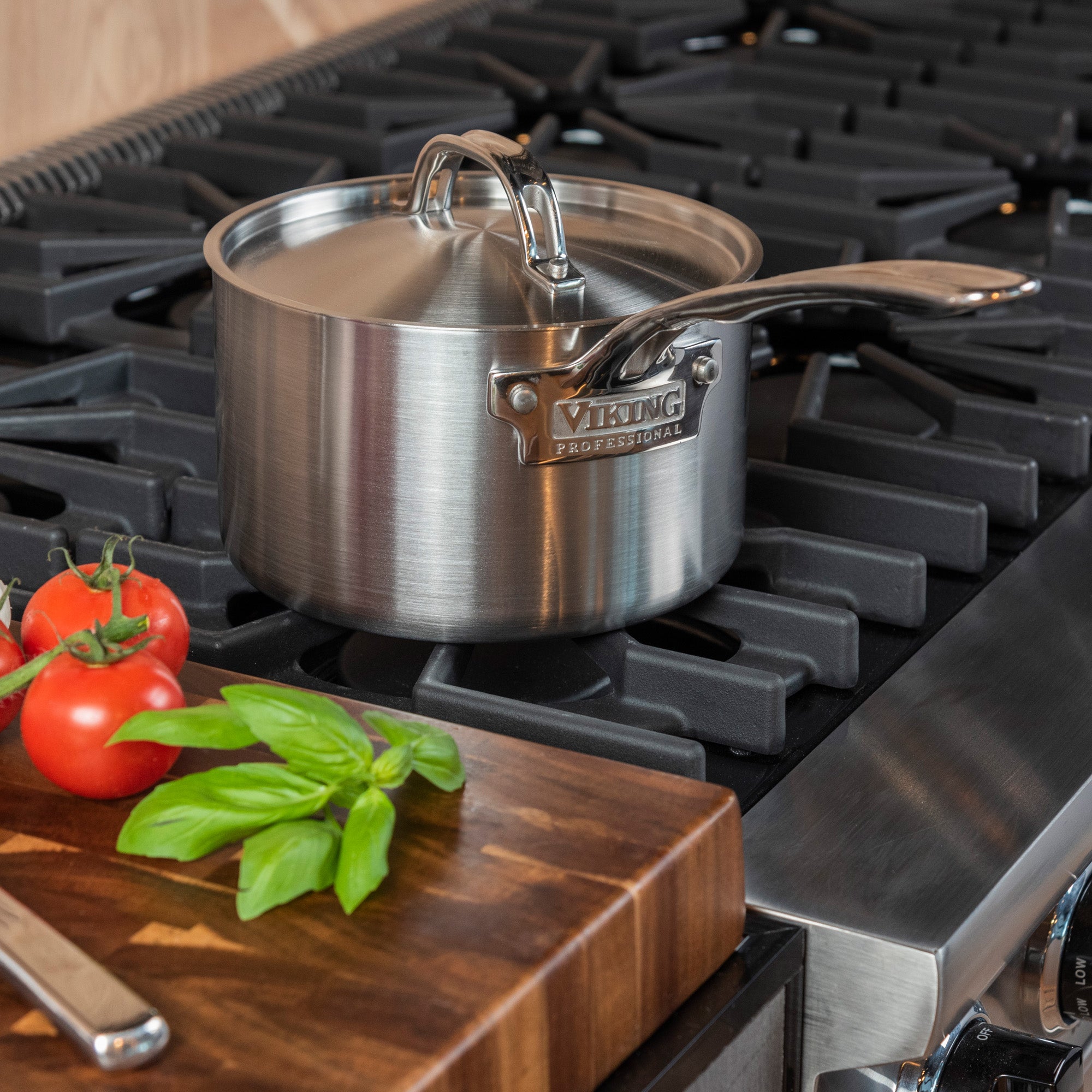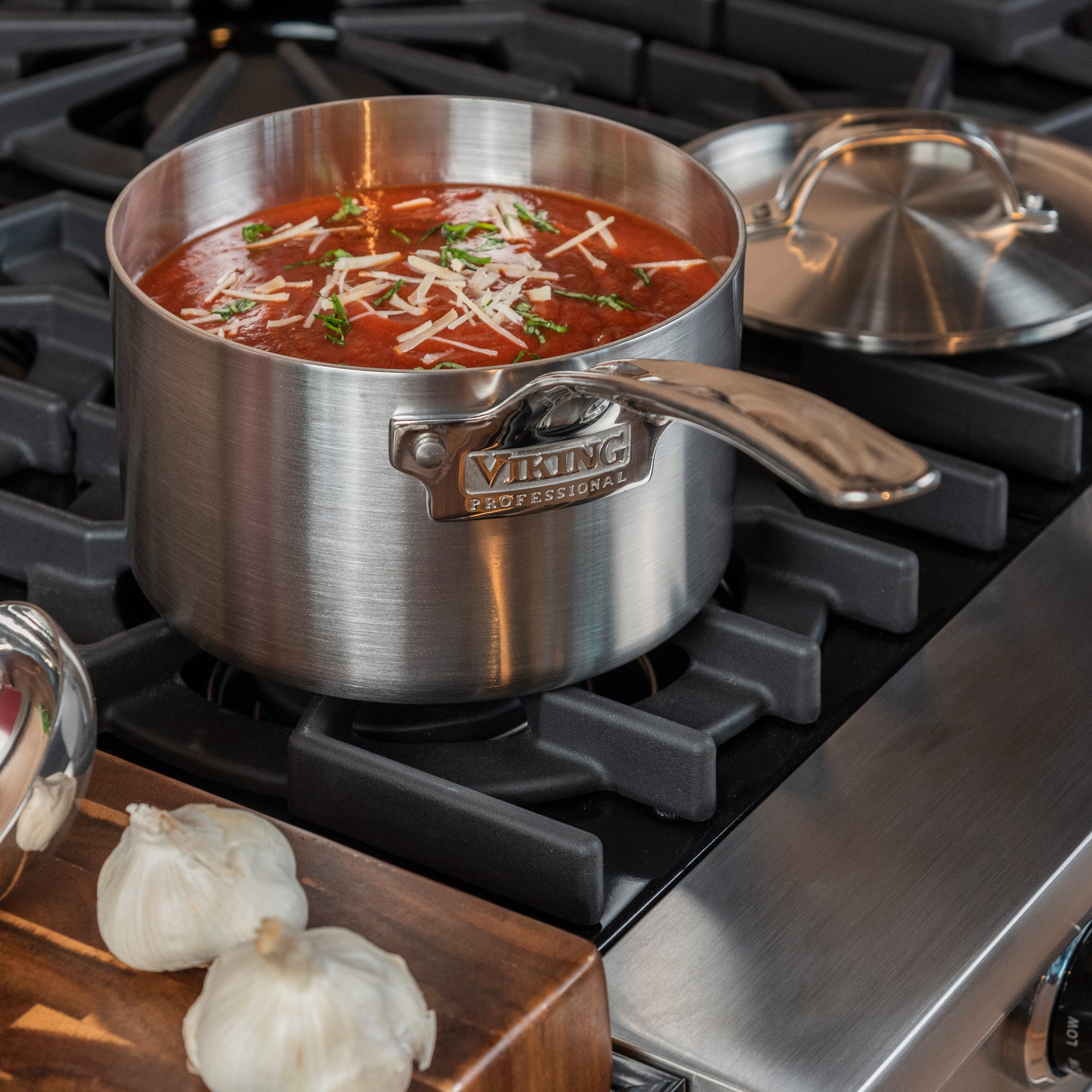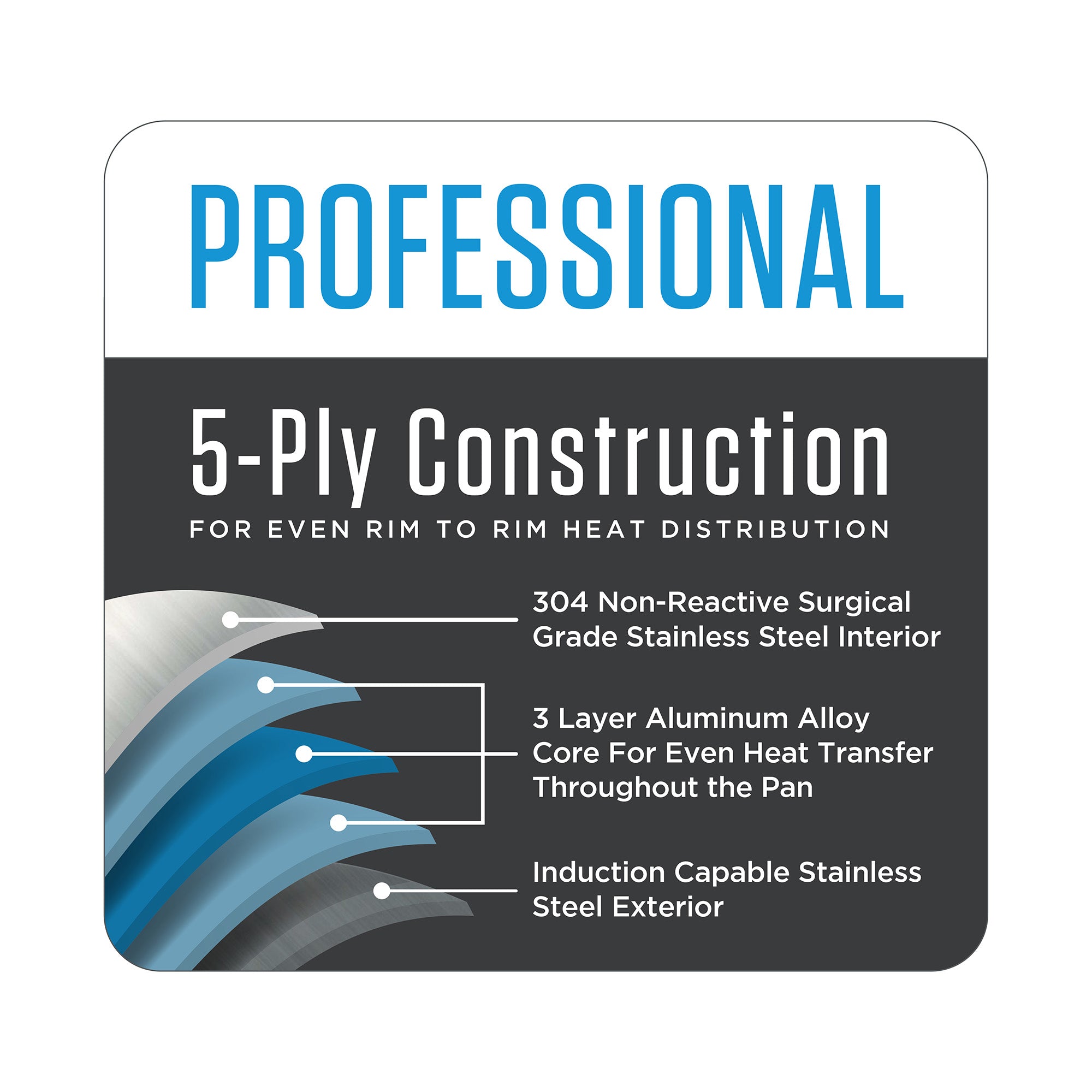 Viking Professional 5-Ply 3-Quart Sauce Pan with Metal Lid
Features:
Includes 3-Quart Sauce Pan with Lid
5-Ply Construction: Non-Reactive 18/10 Stainless Steel Interior, 3-Ply Aluminum Core, and Magnetic Stainless Steel Exterior
Features Satin Finish and Cut Rims
Includes Durable 18/10 Stainless Steel Lid
Riveted Signature Viking Stay-Cool Handles Designed For Balance, Comfort and Control
Safe up to 600°F/315°C
Compatible with all Cooking Surfaces
Dishwasher Safe, Handwash Recommended
Limited Lifetime Warranty
Made in the USA
A professional quality 3-Quart Saucepan designed and engineered to help the home chef make the perfect basic gravy or execute the most complex of sauces that require precision heat control and distribution. Whether quickly boiling water or making a delicate bearnaise sauce, Viking's 5-Ply construction optimizes heat distribution and retention through alternating layers of stainless steel and aluminum. Induction-ready and equipped with an ergonomic handle to maximize comfort and control, the Viking Professional 3-Quart Saucepan is an essential tool for every home chef who aspires to cook like a professional.