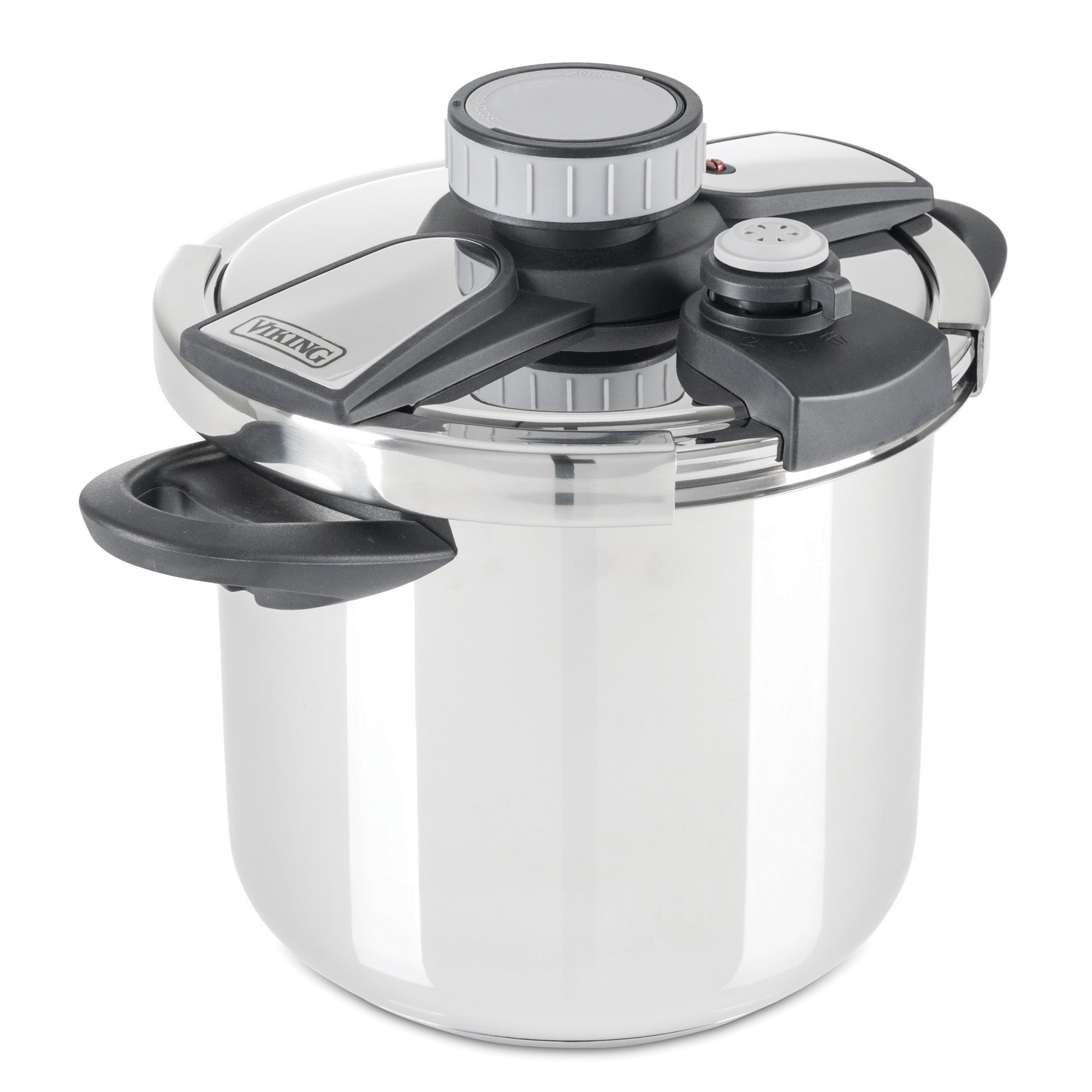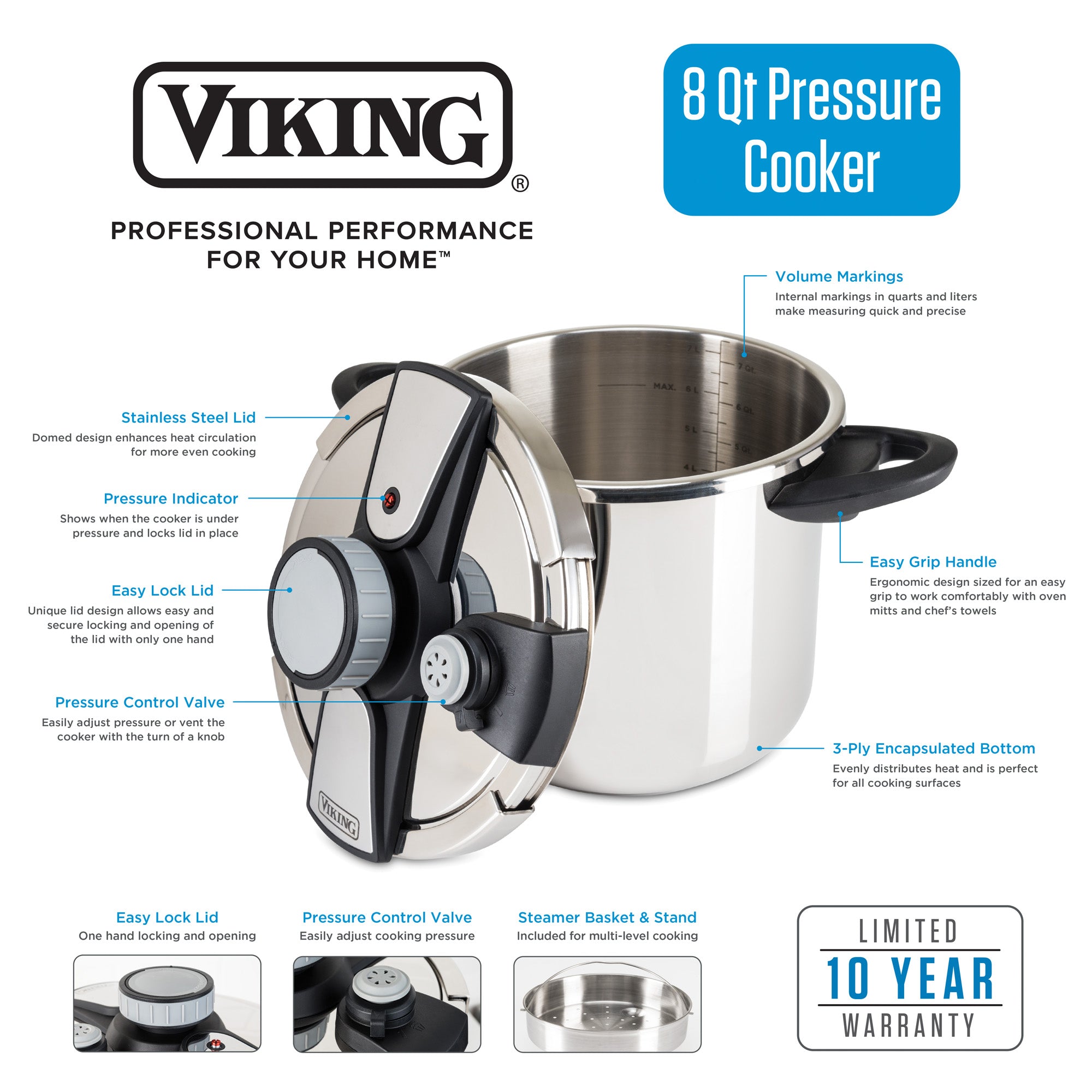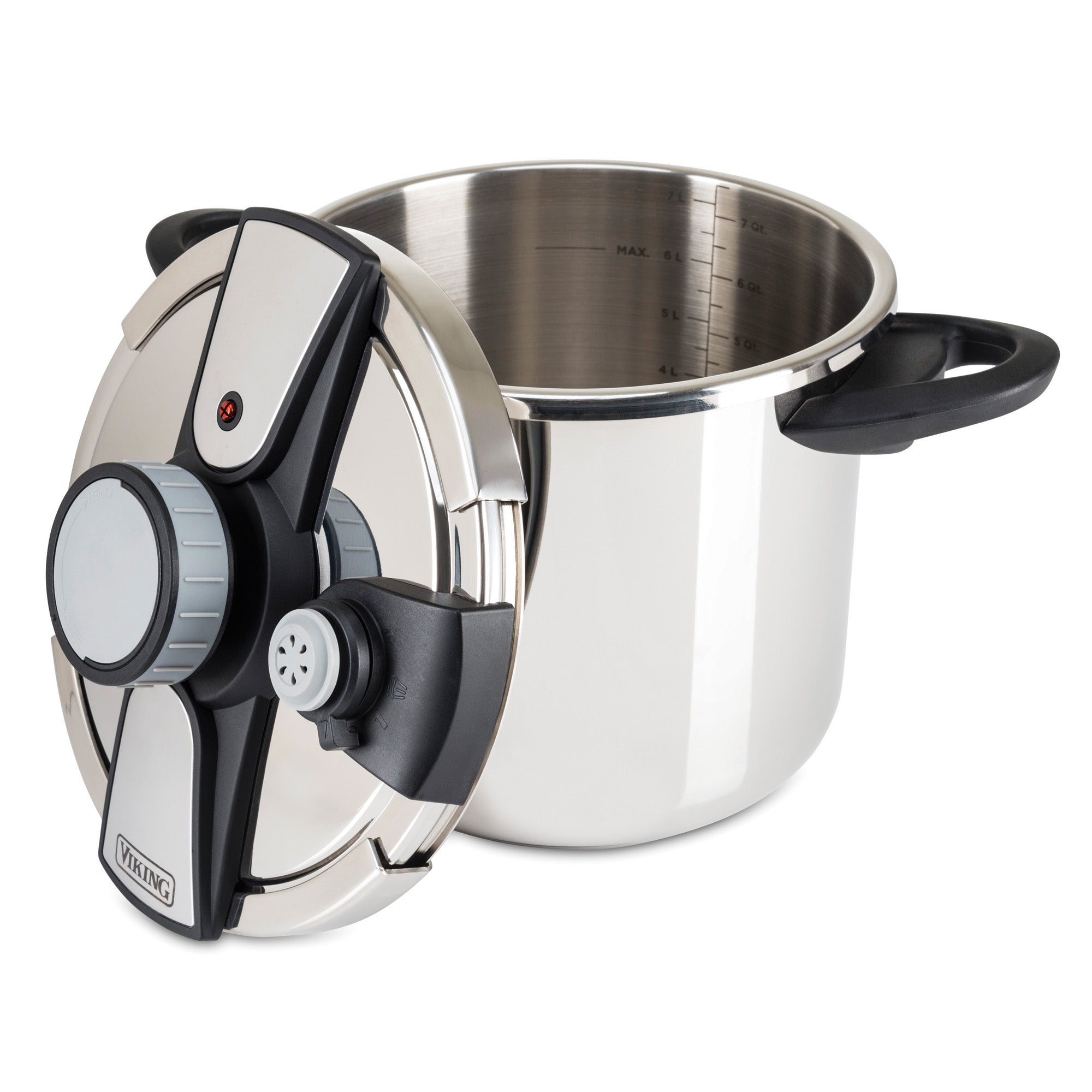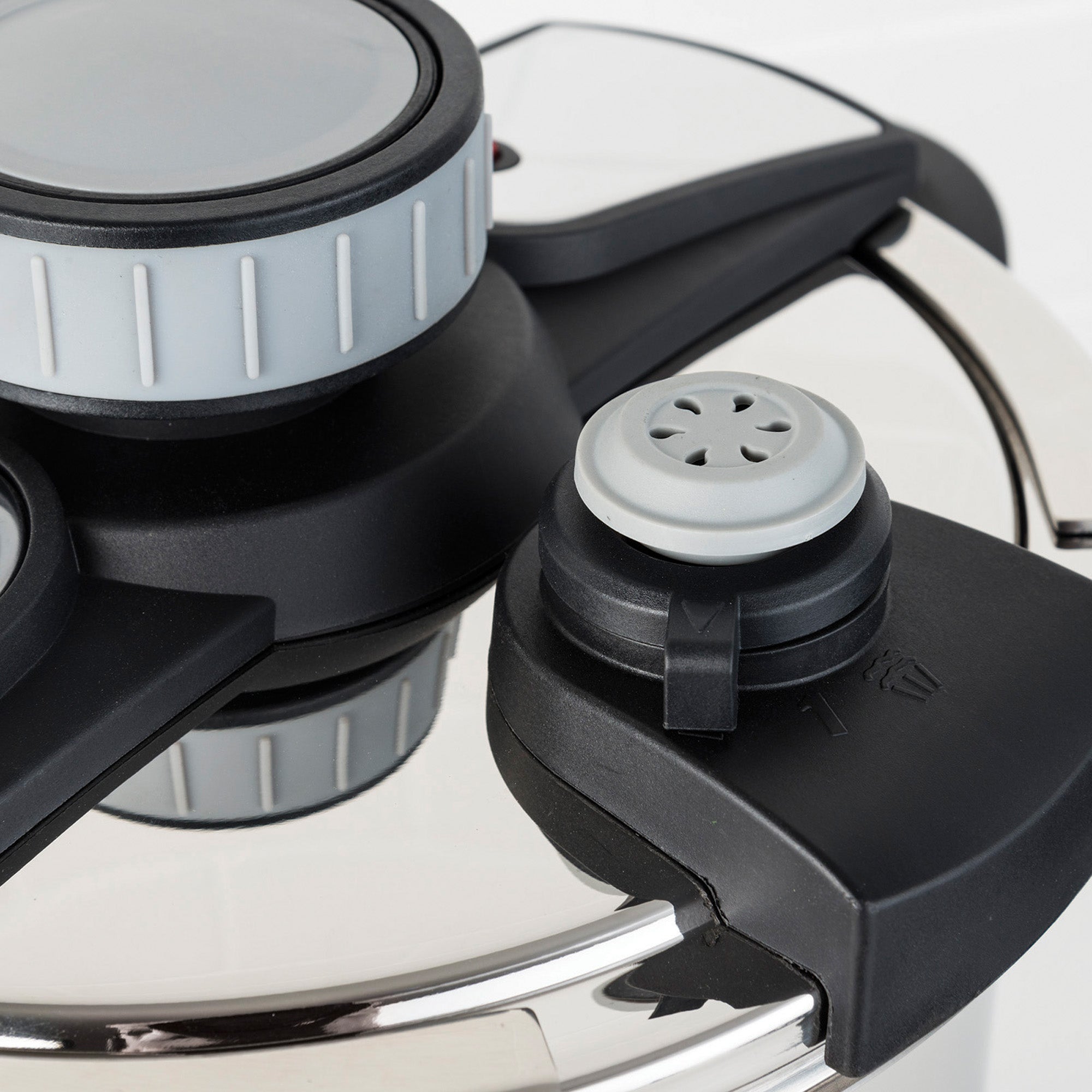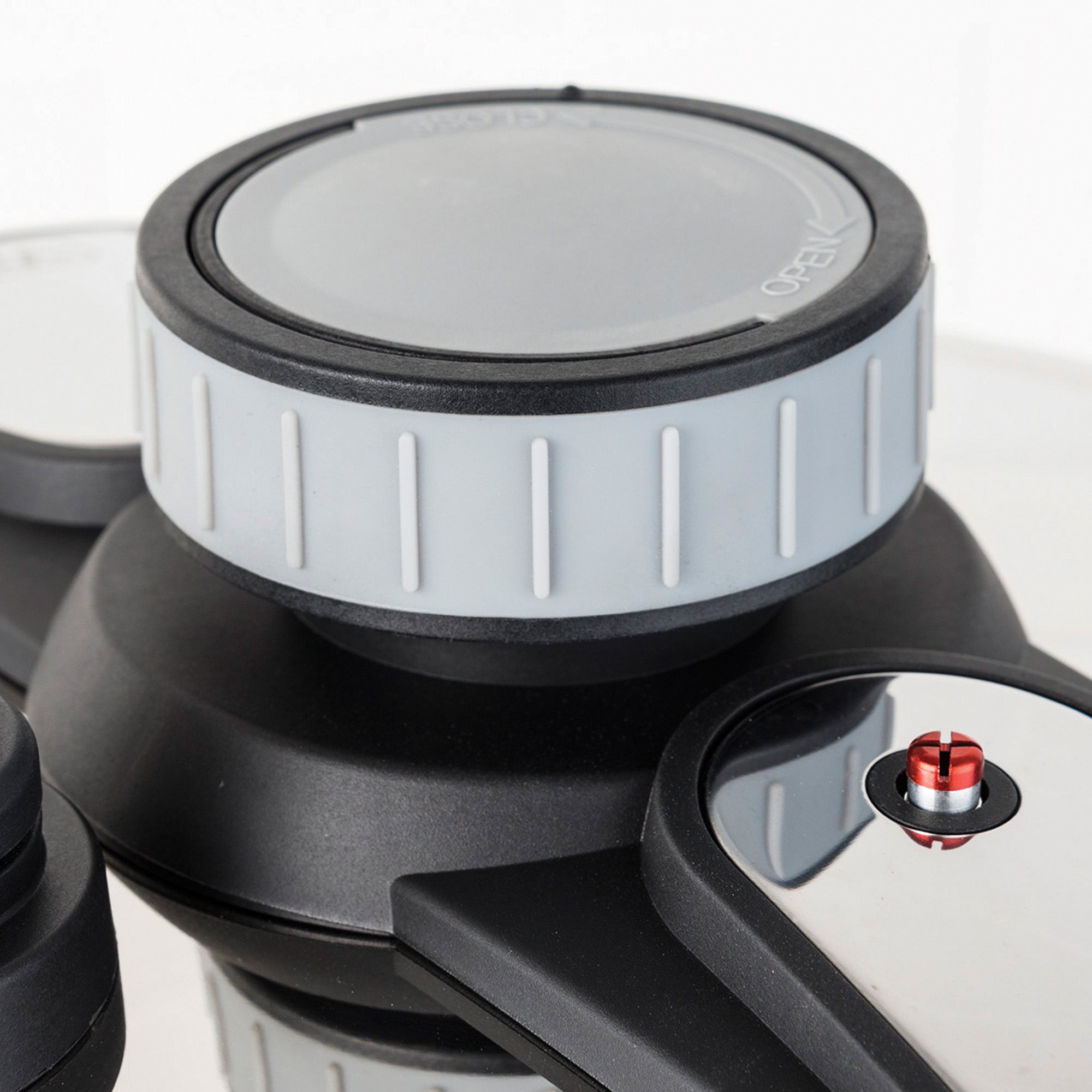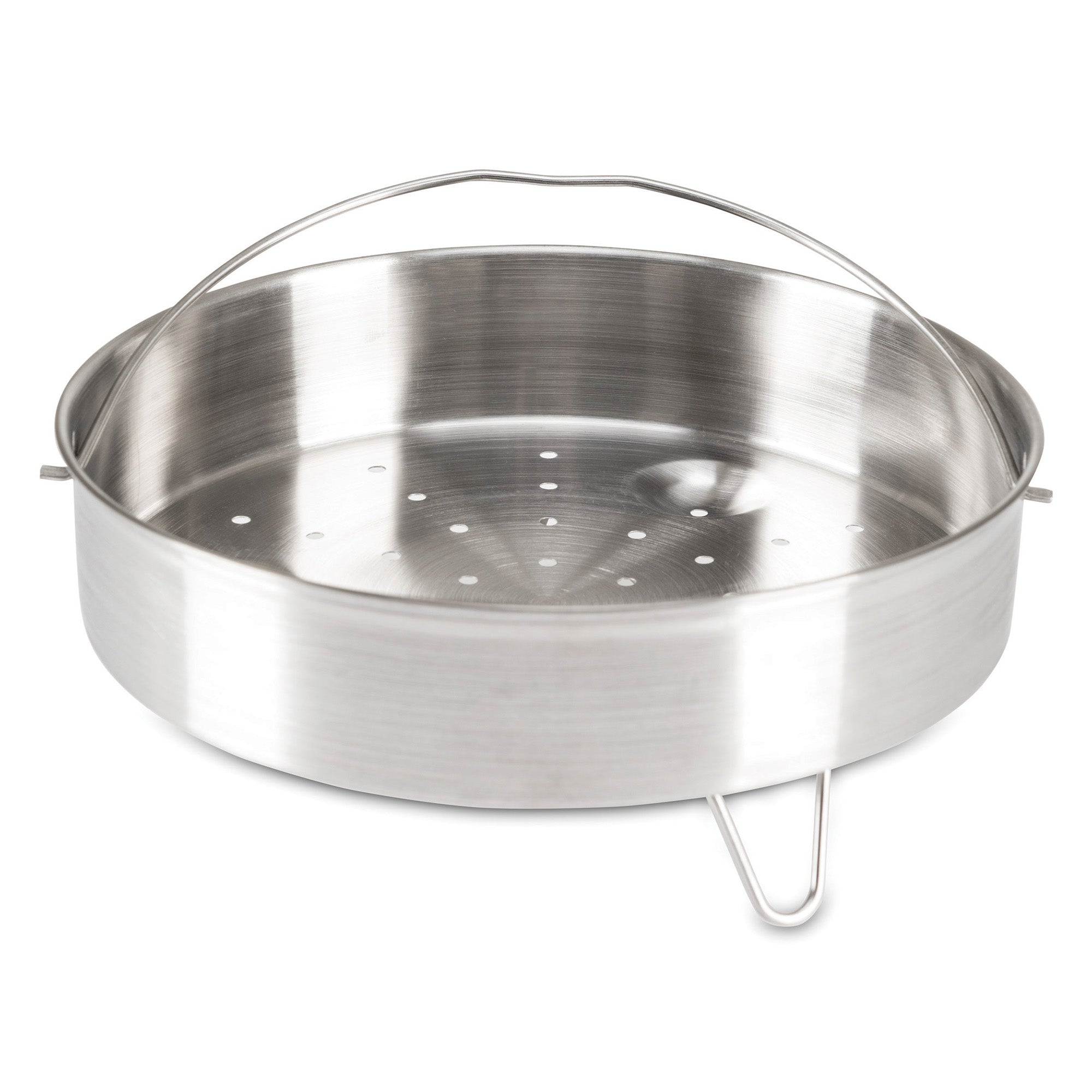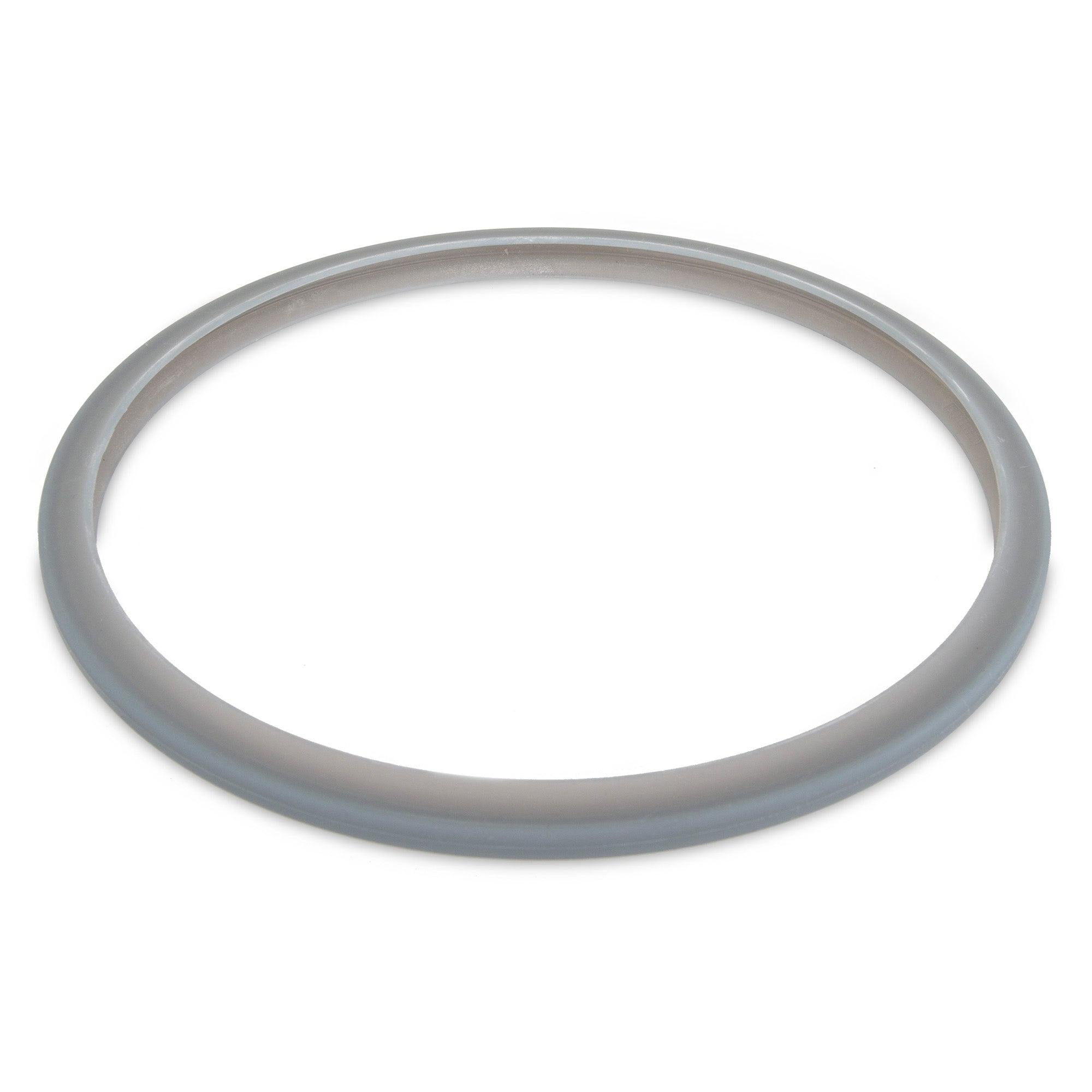 Viking Easy Lock Clamp 8-Quart Pressure Cooker with Steamer Insert
Features:
Includes Pressure Cooker with Steamer
Double Stainless Steel Construction
Innovative clamp-style lid allows cook to lock in any position with Quick Release valve for fast pressure release
Heat-resistant handles
Safe up to 600°F/315°C
For use on all cooktops including Induction
Handwash Only
Limited Lifetime Warranty
Viking 8-Quart Pressure Cooker feature a new and innovative clamp-style lid. With a simple, one-handed turn of the easy locking knob, the side clamps secure the lid in any position. This unique clamp system means users never have to worry about lining up the lid in the proper position on the pressure cooker. The multi-stage pressure control valve features a quick release as well as low and high-pressure settings to make this pressure cooker appropriate for a wide variety of recipes. The dual pressure valve allows for maximum pressure and speed for the most common recipes as well as a lower setting for foods such as seafood and leafy greens that benefit from cooking under lower pressure levels. Featuring a 3-Ply Stainless Steel base, the Viking Pressure Cooker provides quick and even heat distribution. The large 8-quart capacity allows flexibility for small or large portions. Convenient interior markings allow for easy liquid measurements and indicate the maximum fill point. The Viking 8-quart Pressure Cooker also includes a steamer basket for steaming vegetables away from the bottom surface. The interior surface is easy-to-clean, surgical-grade stainless steel that will not react with food, preserving the natural flavor of your meal. Pressure-cooking is a fun and efficient way of cooking. It helps to preserve the natural vitamins and minerals in your foods while saving up to 70% of the energy and cooking 3-4 times faster than conventional cooking methods.