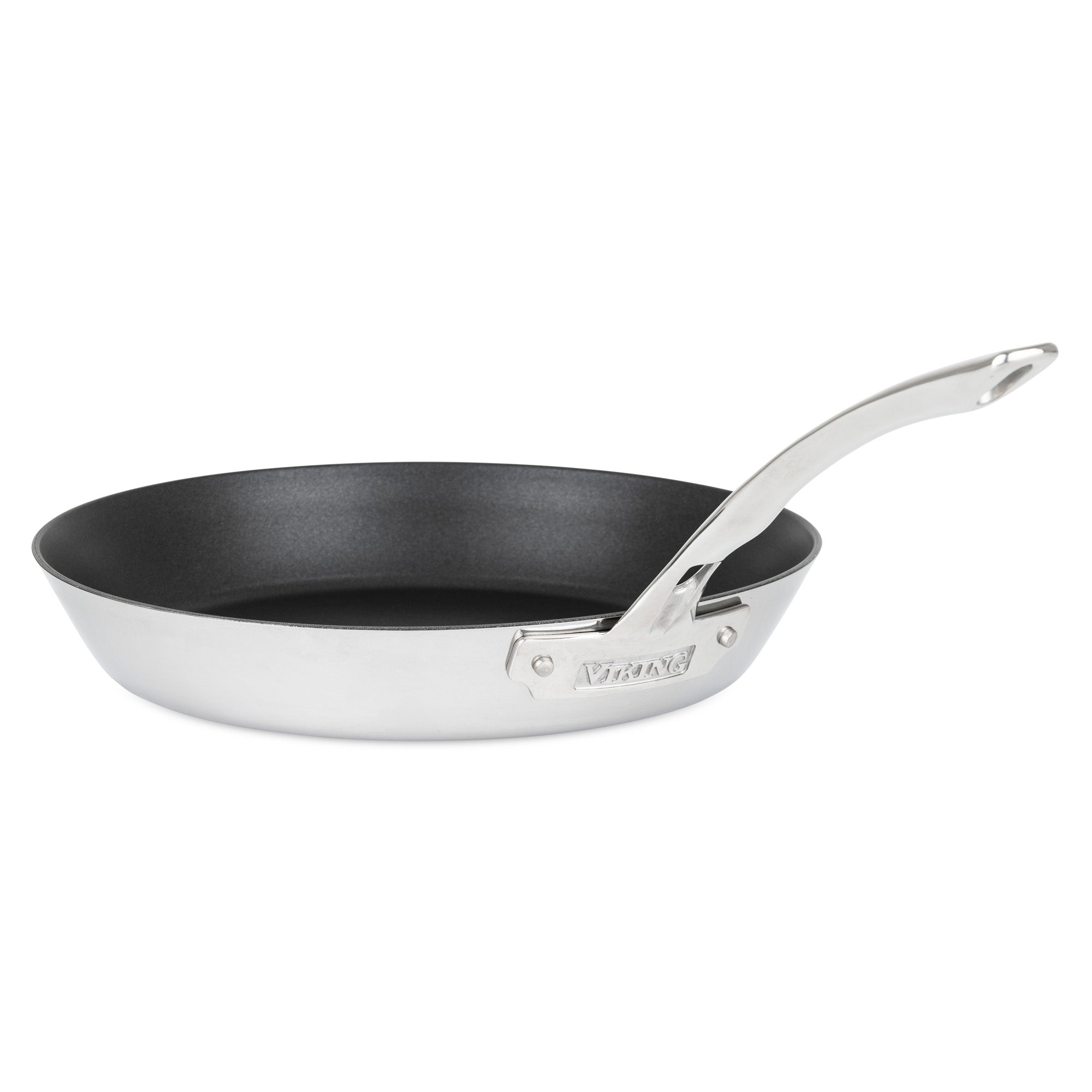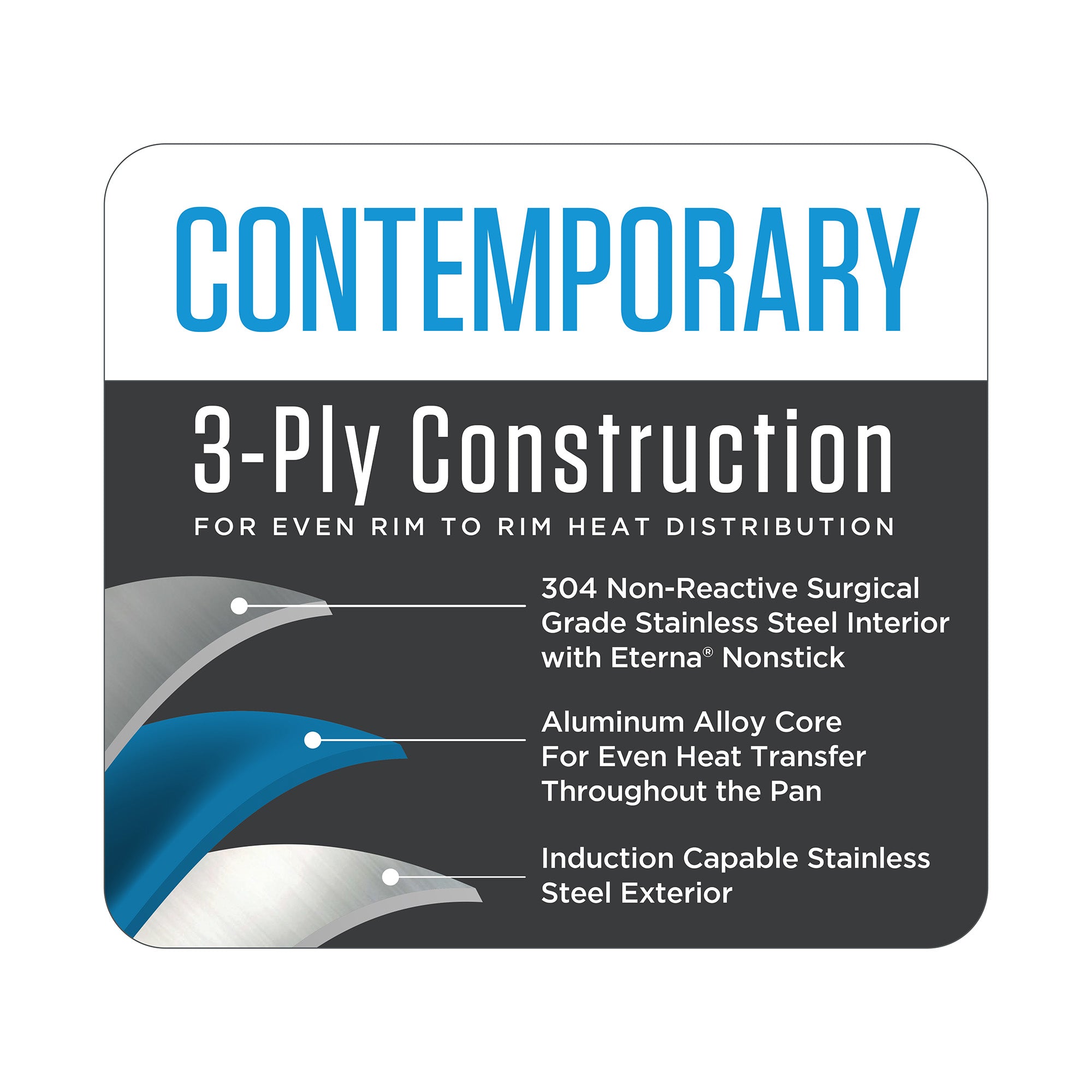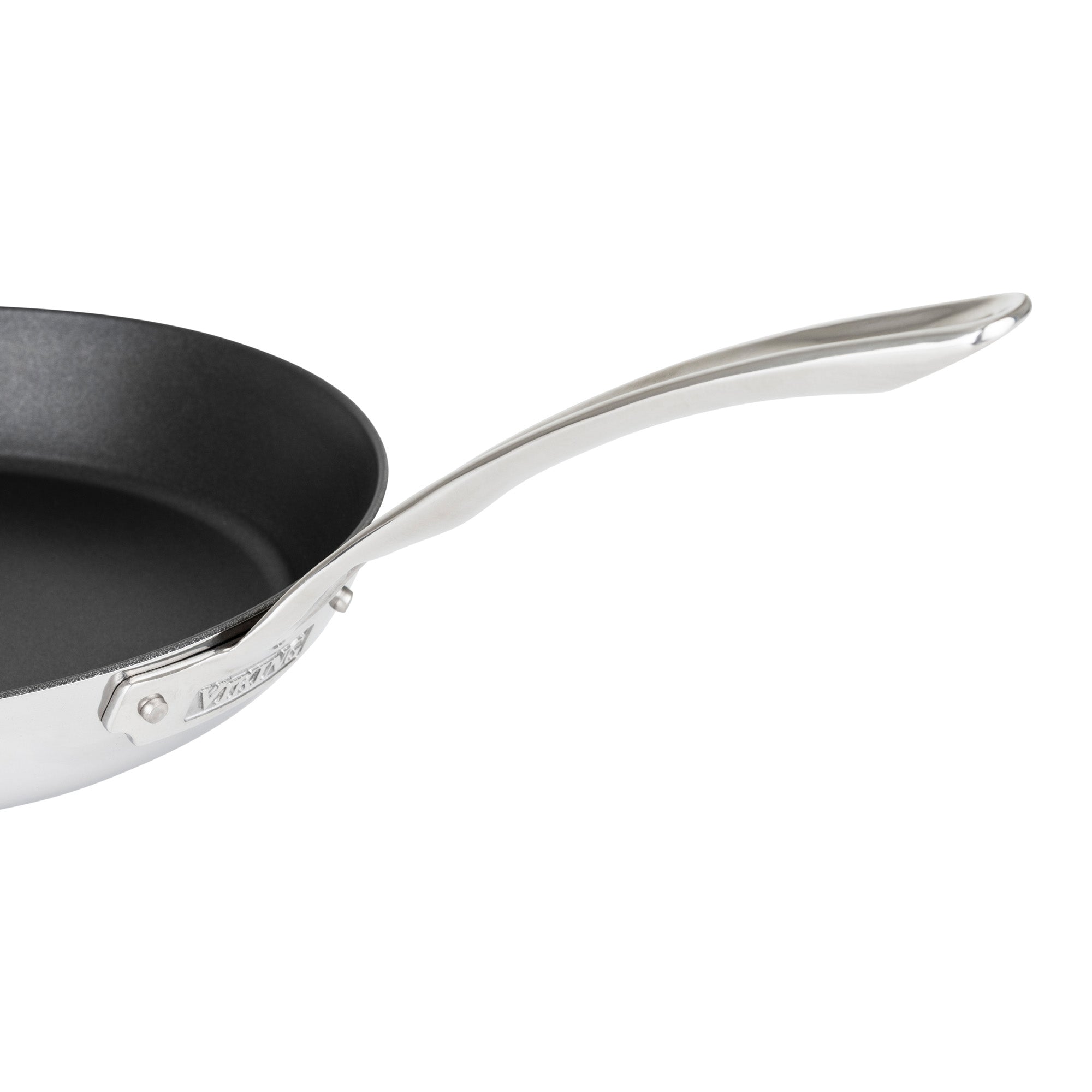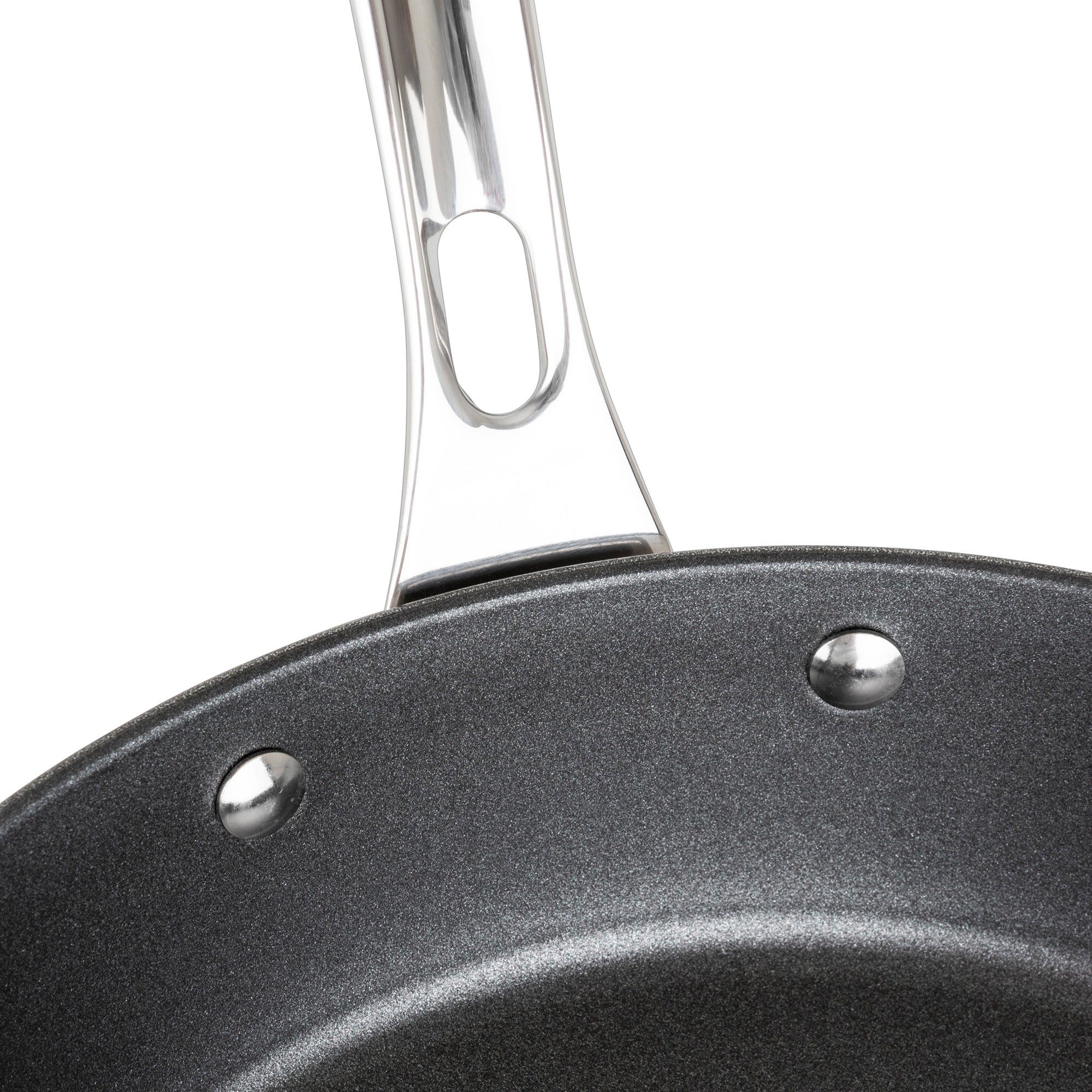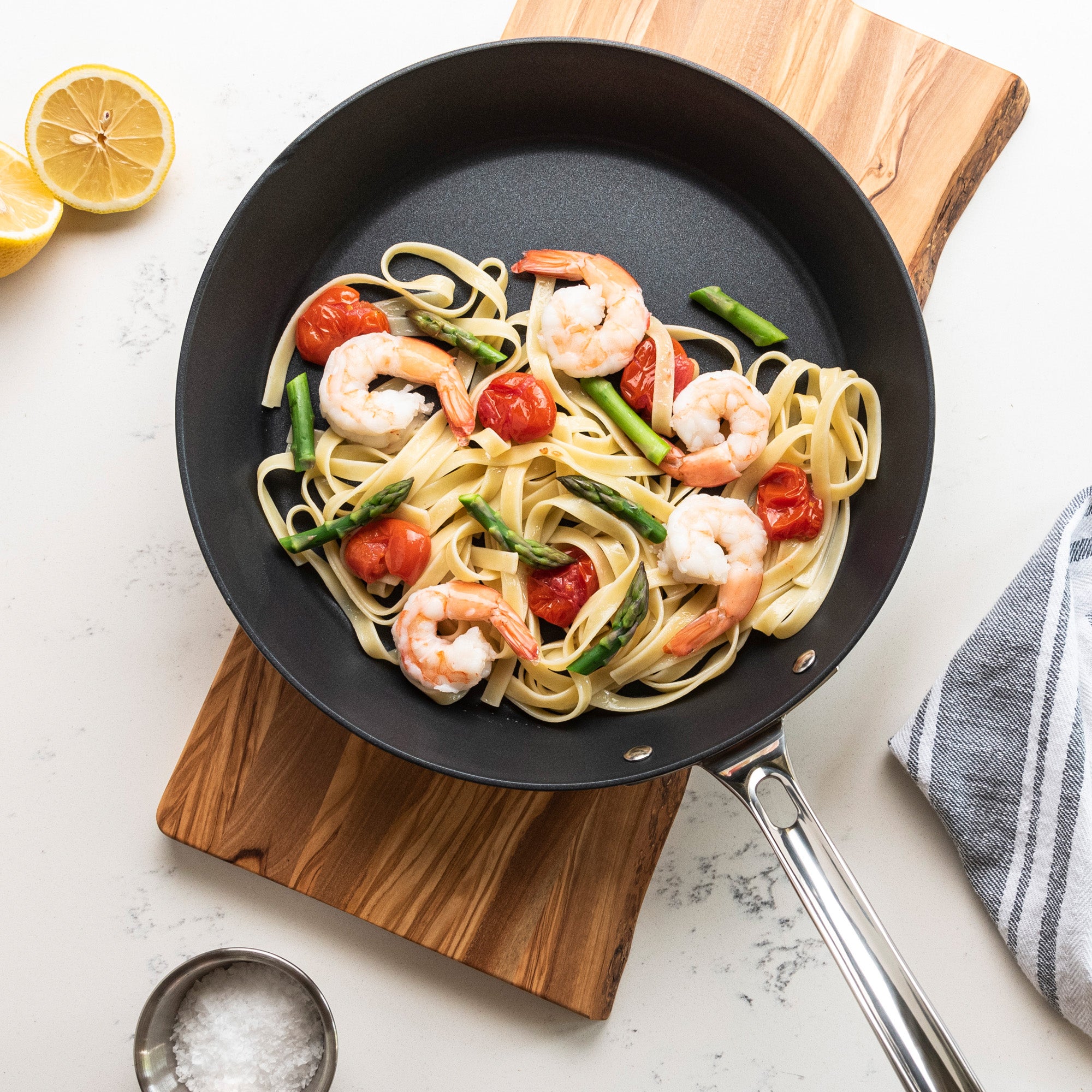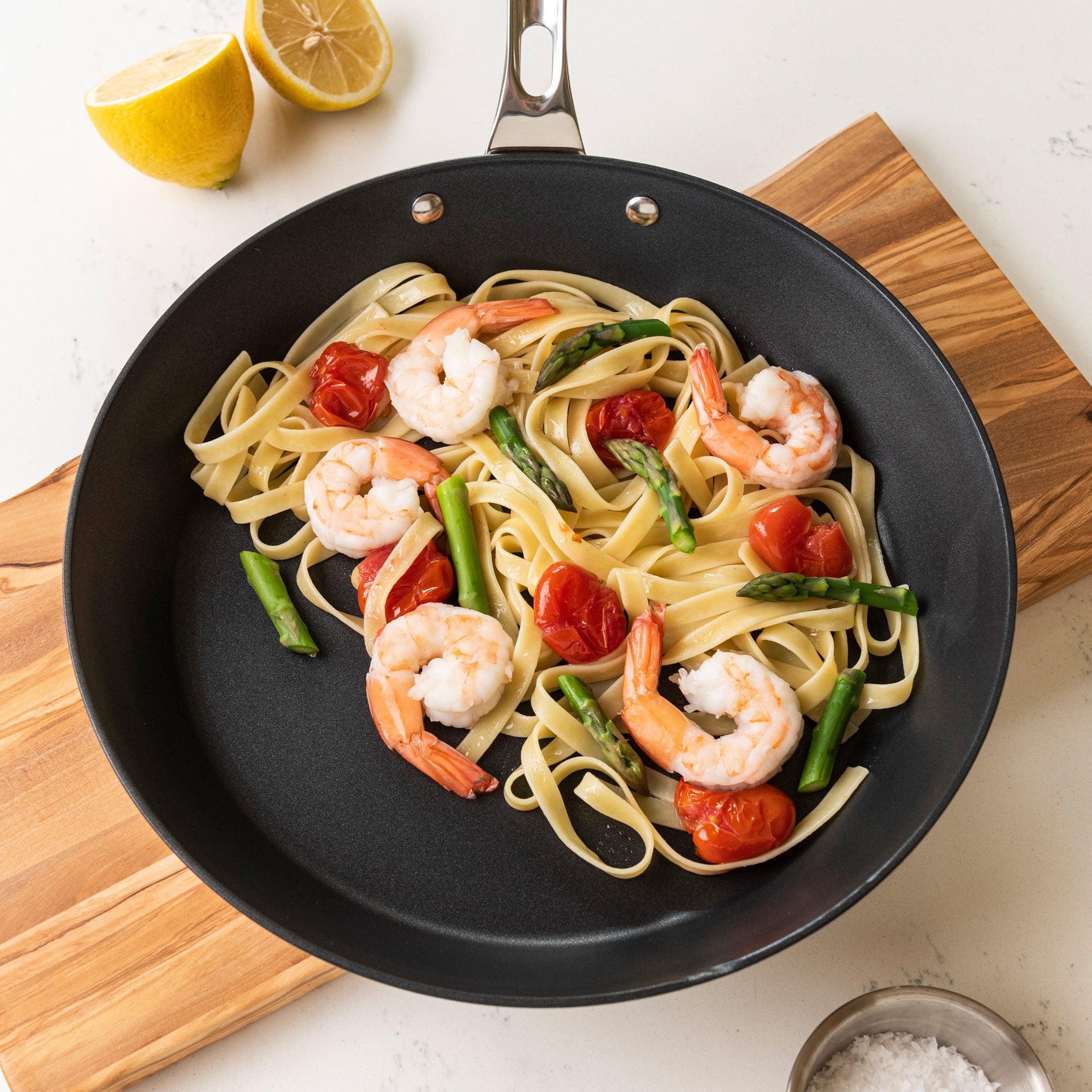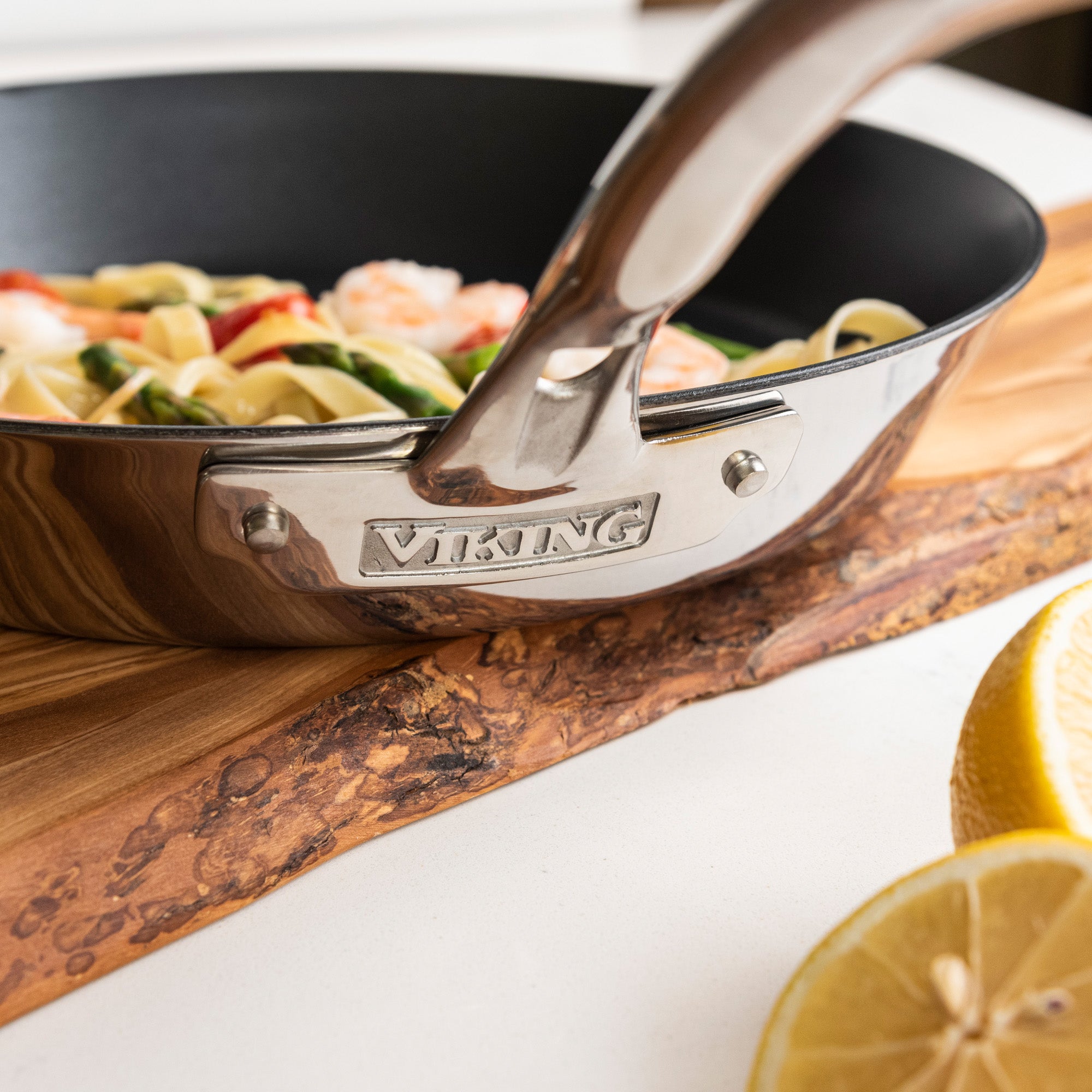 Viking Contemporary 3-Ply Stainless Steel 12-Inch Nonstick Fry Pan
Features:
Includes 12-inch Nonstick Fry Pan
3-Ply construction: Non-Reactive 304 Stainless Steel Interior, Aluminum Core, and Magnetic Stainless Steel Exterior
Windsor Pan-inspired, conical design provides more surface area for evaporation, resulting in faster cooking time
Features a Mirror Finish and Cut Rims
Riveted Signature Viking Stay-Cool Handles Designed For Balance, Comfort and Control
Oven Safe up to 500°F/260°C
Compatible with all Cooking Surfaces Including Induction
Dishwasher Safe, Handwash Recommended
Limited Lifetime Warranty
While Viking cookware is dishwasher safe, for best results and to increase the service life of your cookware, it is highly recommended to hand wash in hot, soapy water. Rinse and dry immediately to prevent water spots.
The Viking Contemporary 3-ply Stainless Steel 12-Inch Nonstick Fry Pan combines a modern, Windsor pan inspired design with the exceptional performance of 3-ply stainless steel cookware. The conical sides are angled out to provide more surface area for evaporation, while the walls retain more heat resulting in faster cooking times. Viking contemporary cookware combines a layer of aluminum alloy sandwiched between heavy-gauge stainless steel. The aluminum core provides exceptional heat transfer throughout the cookware transferring heat evenly across the bottom and sides of the pan for rim-to-rim cooking, while the magnetic stainless steel exterior makes it incredibly durable and safe for all cooktops, including induction. The Triple-layer nonstick for superior release, durability and healthier cooking resulting from the need for little to no cooking oils or fat while retaining the searing ability of a traditional fry pan. The Viking signature stay-cool handle is ergonomically designed for a secure grip, Comfort and balance, while remaining cool to the touch. The handle features a finger guide that helps you establish the perfect grip on the handle. Oven and grill safe up to 500 DegreeF/260 DegreeC, dishwasher safe and features a manufacturer's limited lifetime warranty. From stovetop cooking to oven finishing this cookware is designed to help you deliver professional results in your own home.
For more information on compliance with California AB1200 and Colorado HB1345 please visit
www.clippercorp.com/disclosures.html
.