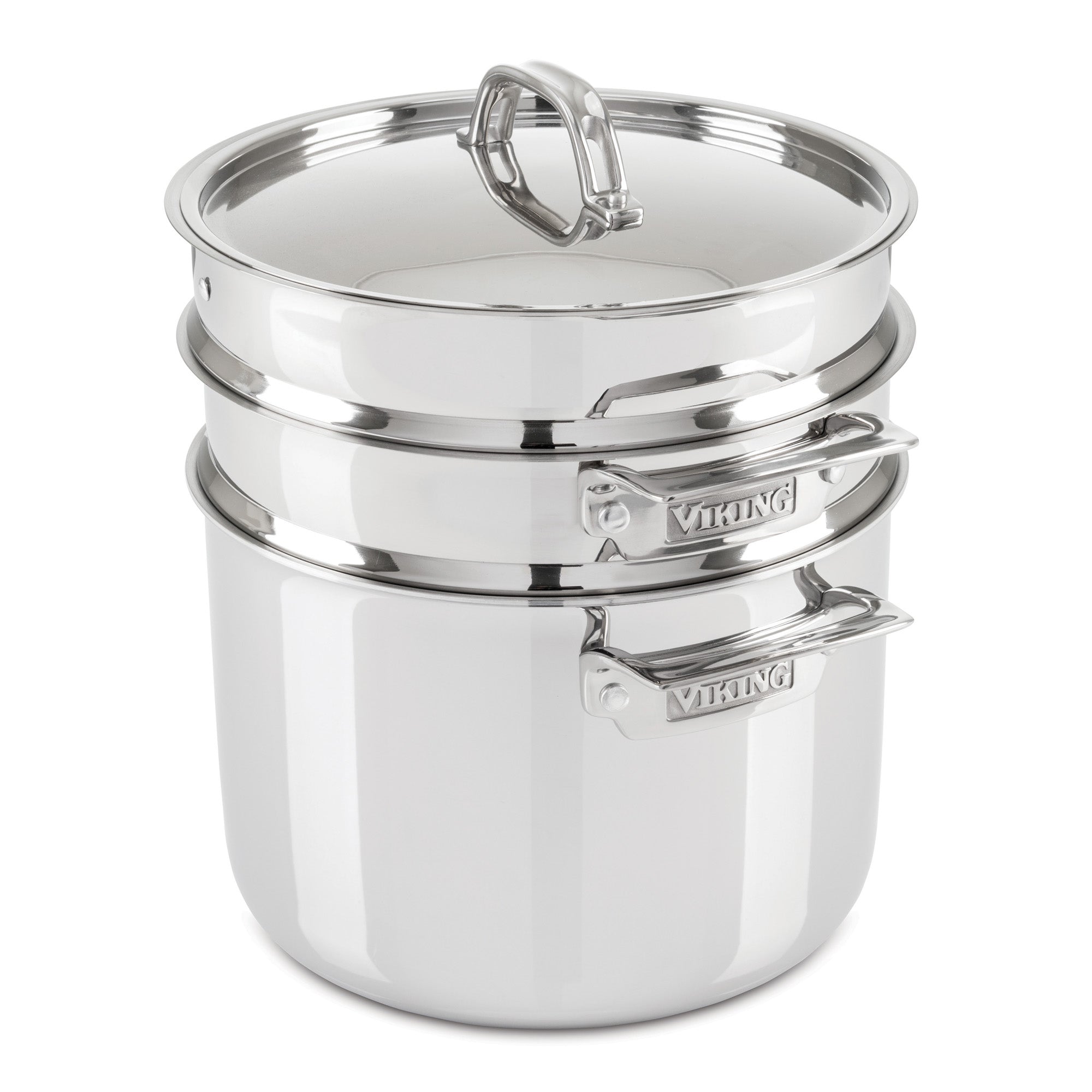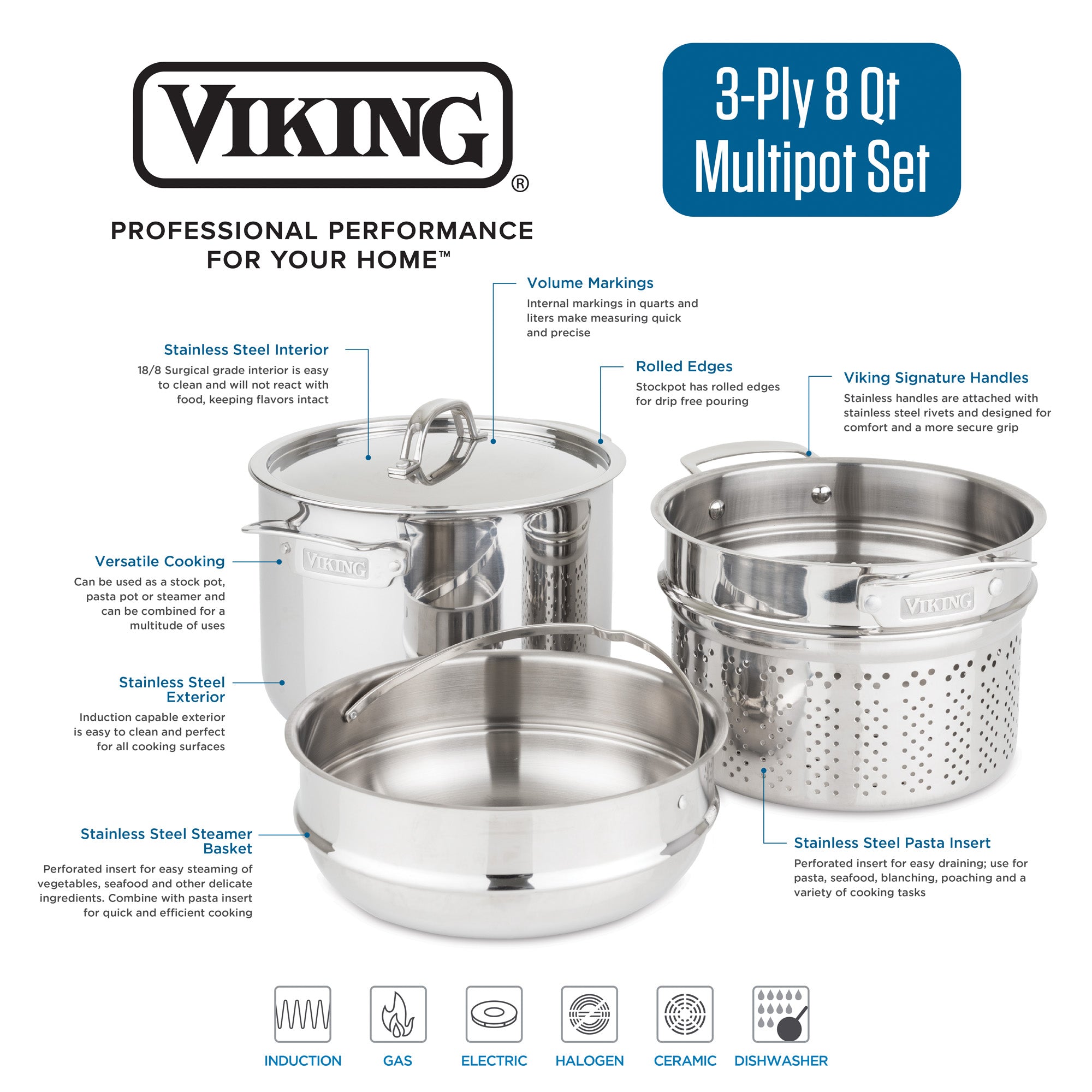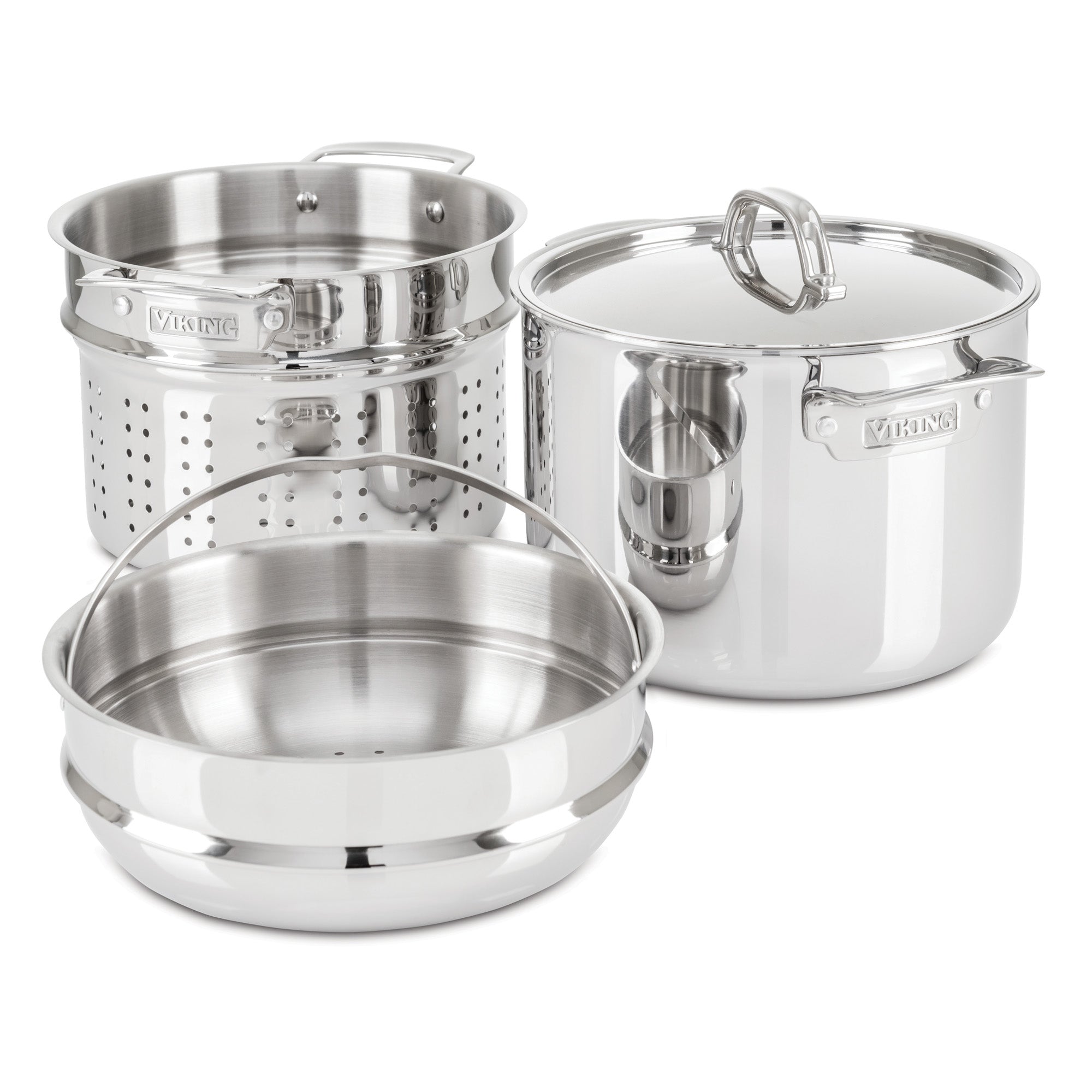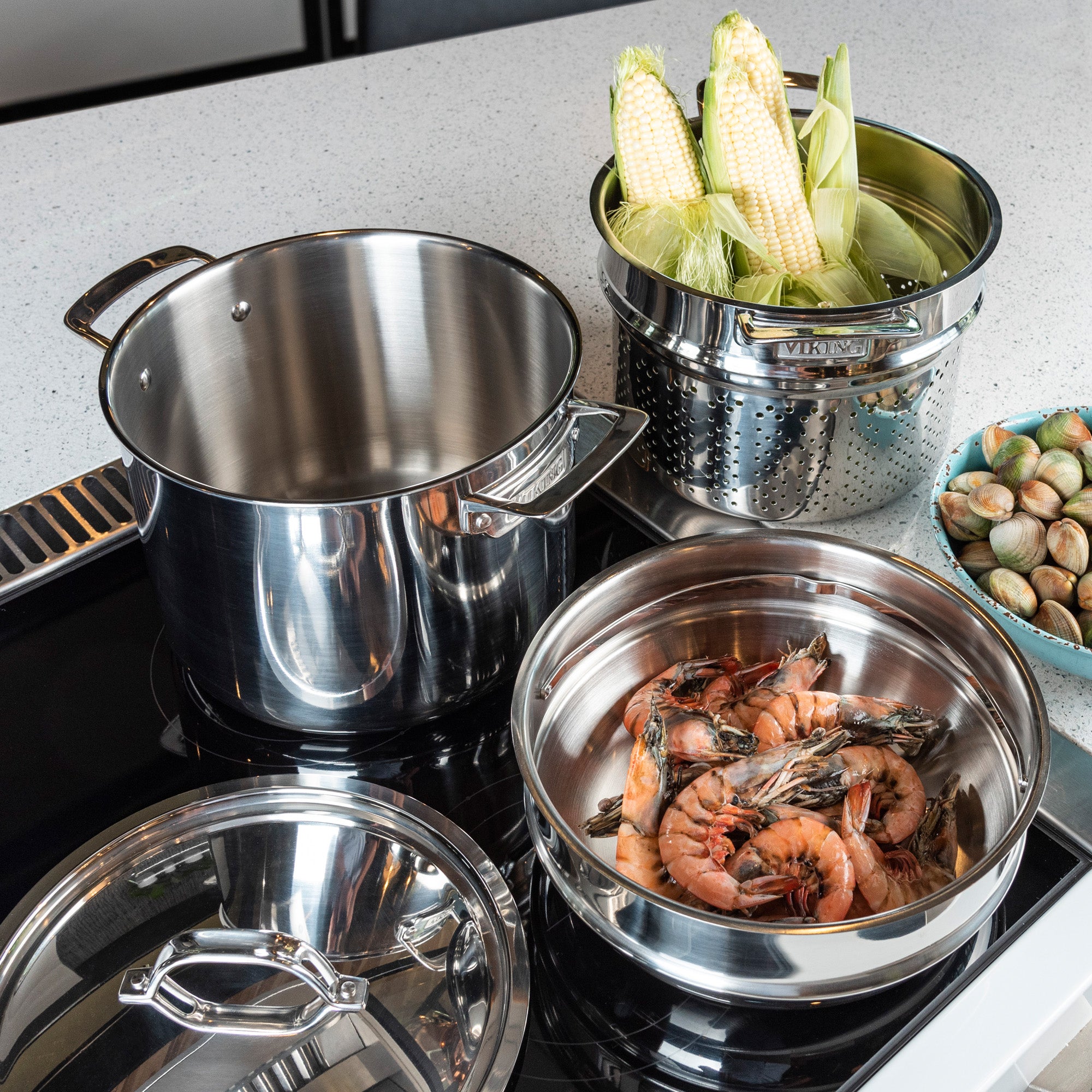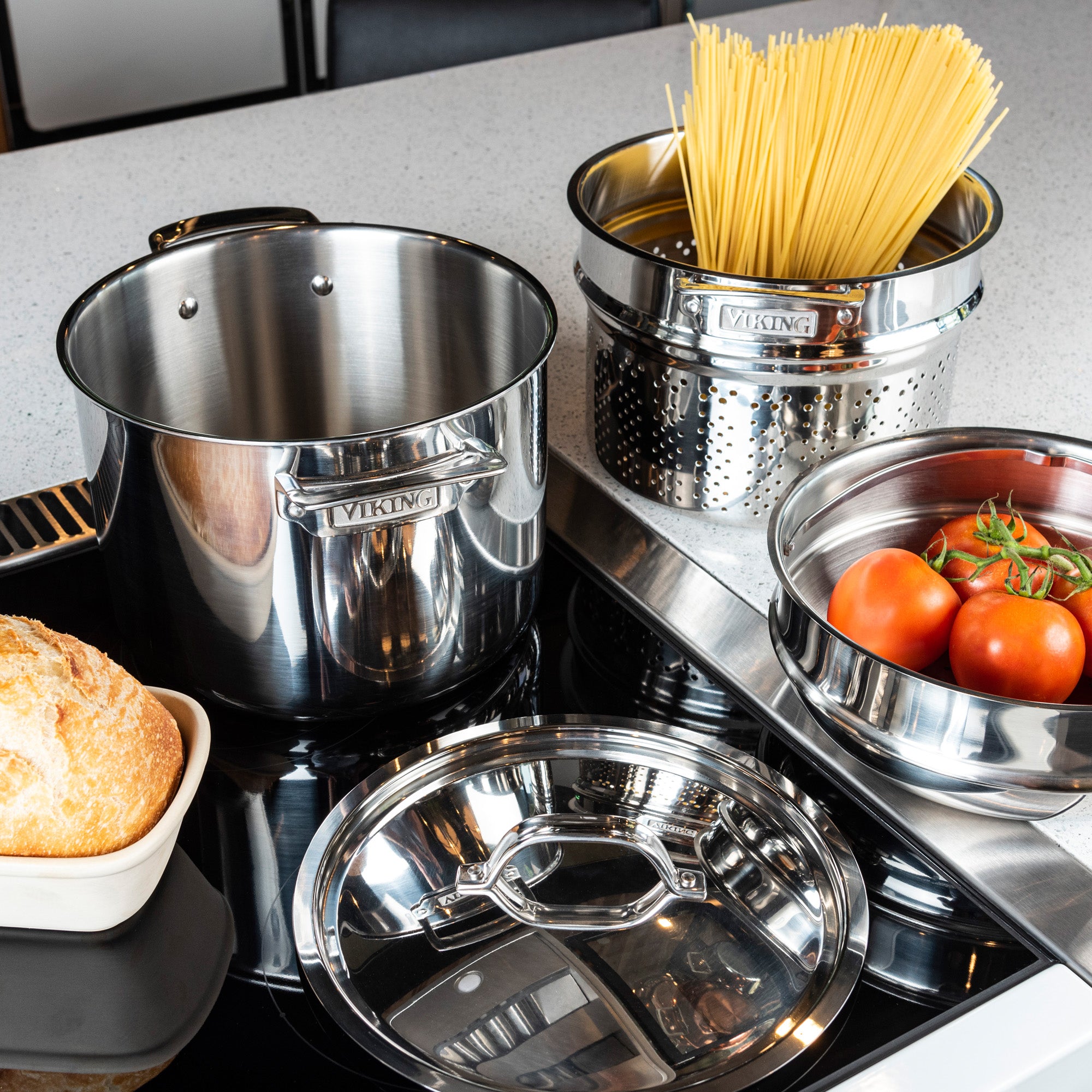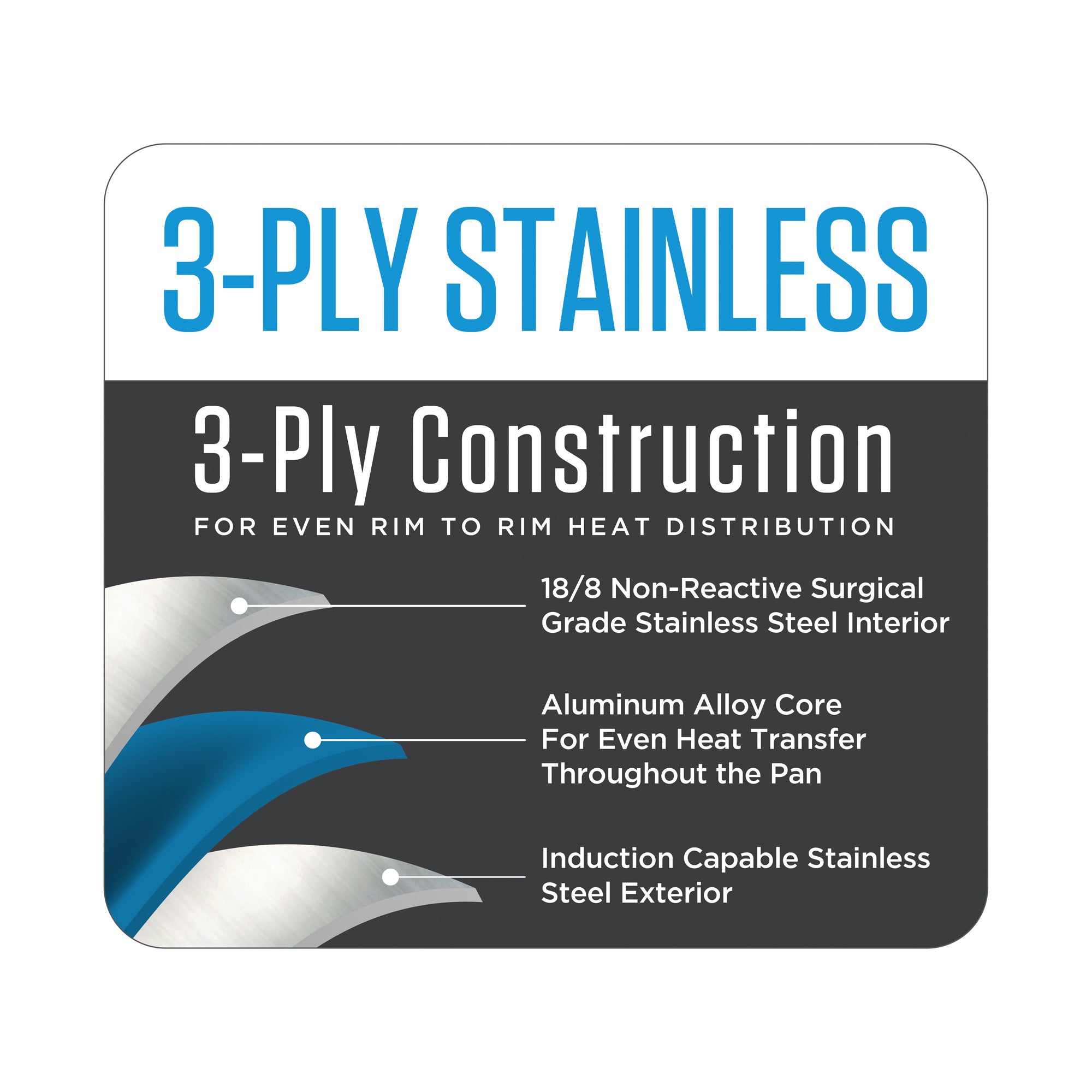 Viking 3-Ply Stainless Steel 8 Qt Multipot 4-Piece Set with Metal Lid
Features:
8-Quart Stainless Steel Stock Pot, Pasta Insert, Streamer Insert and Lid
Stock Pot Features 18/8 Stainless Steel Interior, Aluminum Core, and Induction Capable Magnetic Stainless Steel Exterior
Mirror Finish Exterior and Rolled Cut Rims
Includes Durable 18/8 Stainless Steel Lid
18/8 Stainless Steel Handles
Dishwasher Safe, Handwash Recommended
Limited Lifetime Warranty
The Viking 3-Ply Stainless Steel 8 Quart Multipot helps to achieve rolling boils in a shorter time frame than conventional stockpots, making it ideal for preparing pastas. The fitted pasta insert allows you to cook the pasta and then lift the insert directly out, leaving the water in the pot for additional rounds of cooking. The 3-Ply Stainless Steel clad construction of the multipot combines three layers of metal to create one solid piece that is formed into the vessel, making the stockpot extremely responsive to changes in heat. The two layers of stainless steel sandwich an aluminum alloy core that evenly transfers heat from both the bottom and sides of the pot at the same time, increasing the cooking efficiency. The Viking 8 Quart. Multipot is perfect for all cooking methods, including induction. The 18/8 stainless steel cooking surface will not react with foods and is easy to clean. Internal volume markings in both US and metric measurements make it easy for the cook to measure volumes accurately even when filling directly from the faucet. Also included with the multipot is a steamer insert that allows you to multi-task by boiling water, cooking pasta and steaming vegetables all at the same time. The multipot can be used with or without the past insert, making it a versatile stock pot that can be used for chili, soups, stocks, stews and more. The signature Viking handles are mounted to the vessel with solid stainless steel rivets and are designed to be easy to grip, even with a towel or oven mitts. The Viking 8 Quart 3-Ply Stainless Steel Multipot is backed by a limited lifetime warranty and is dishwasher safe.