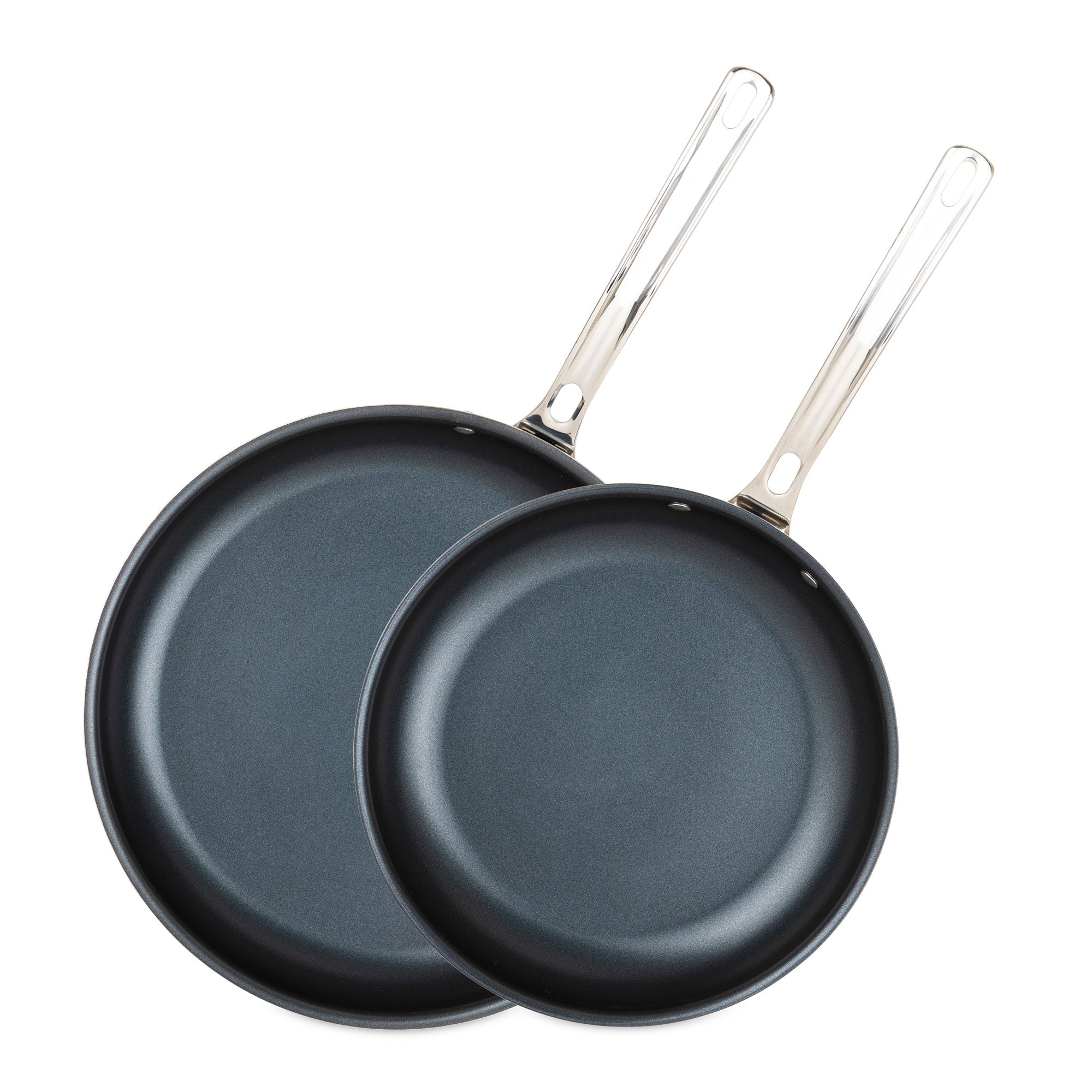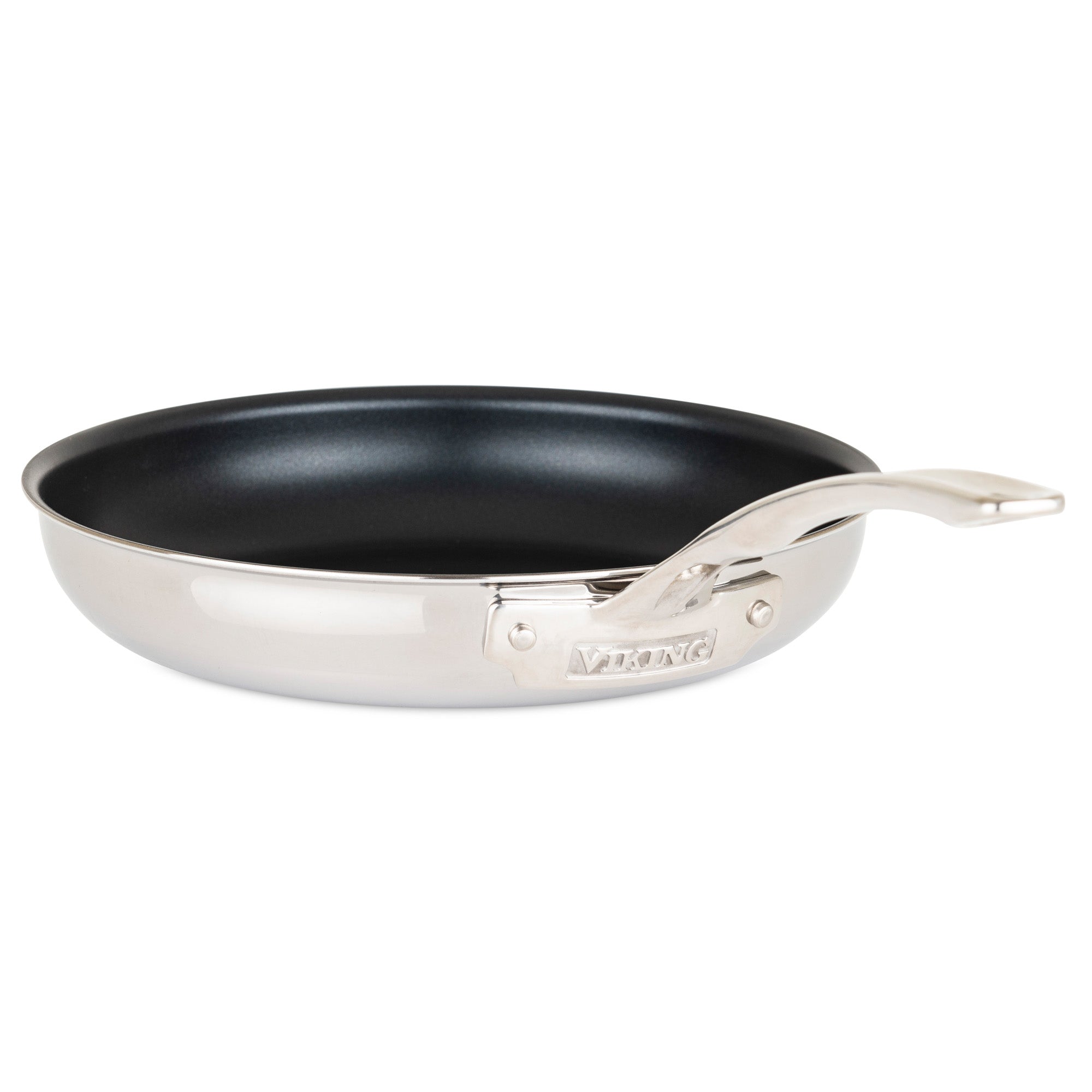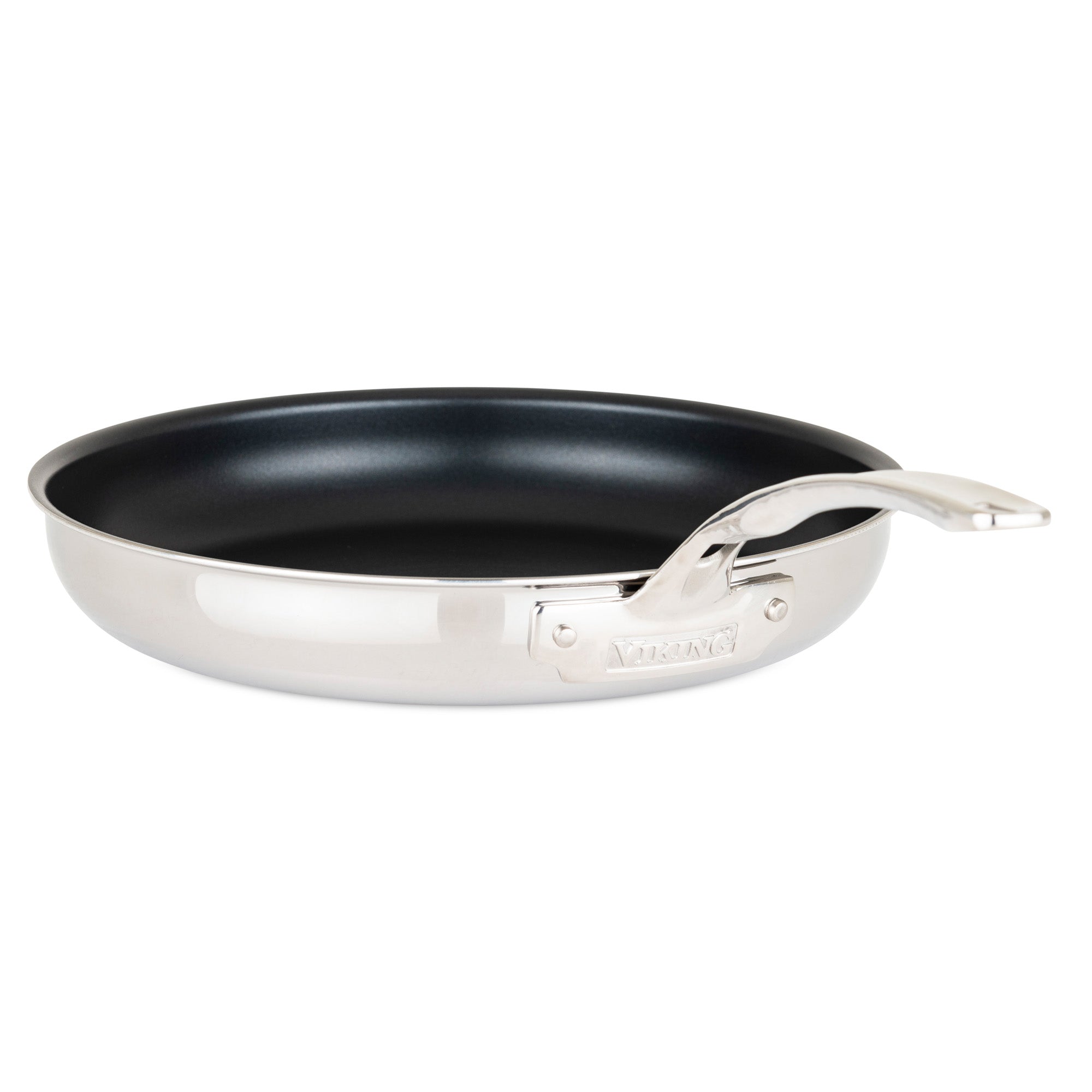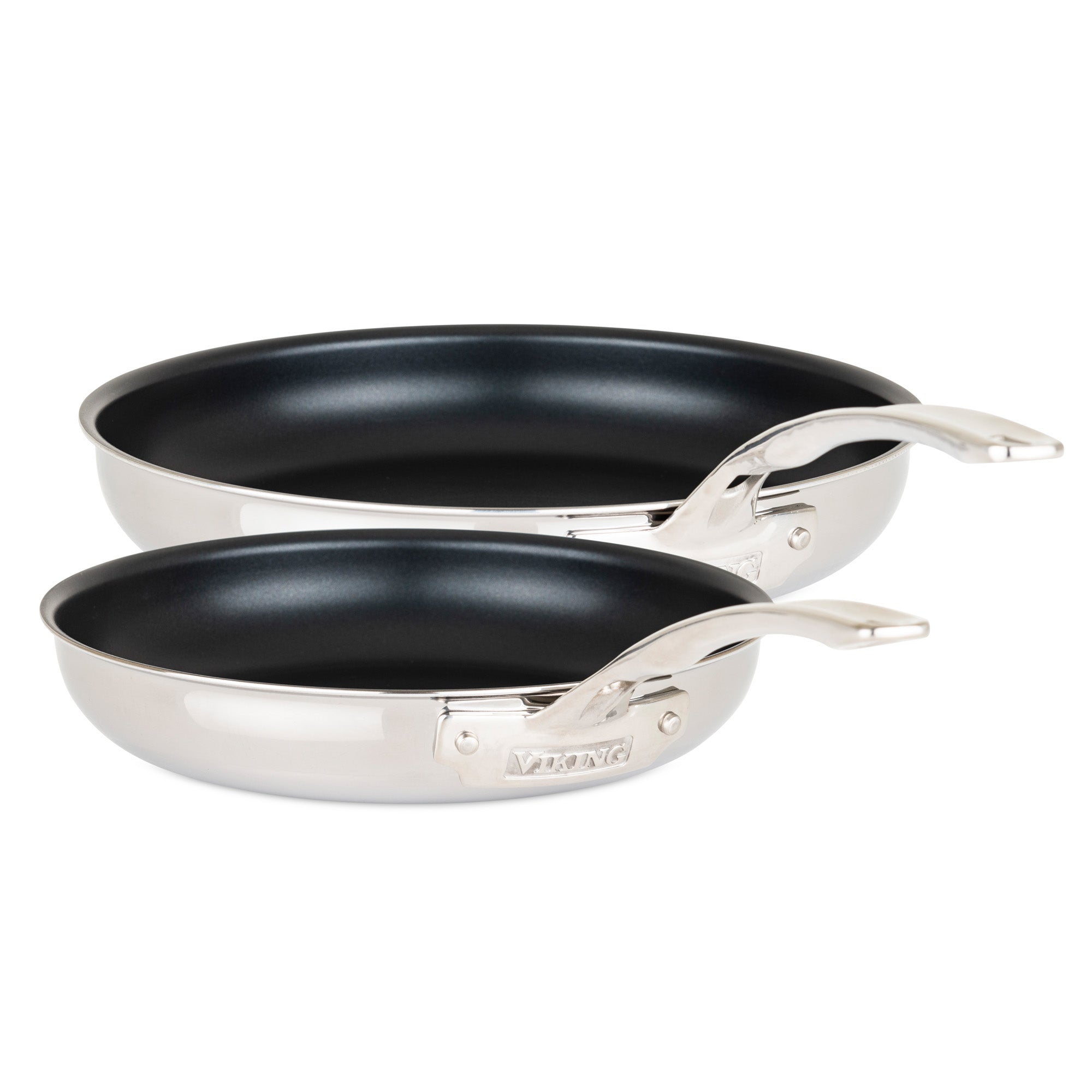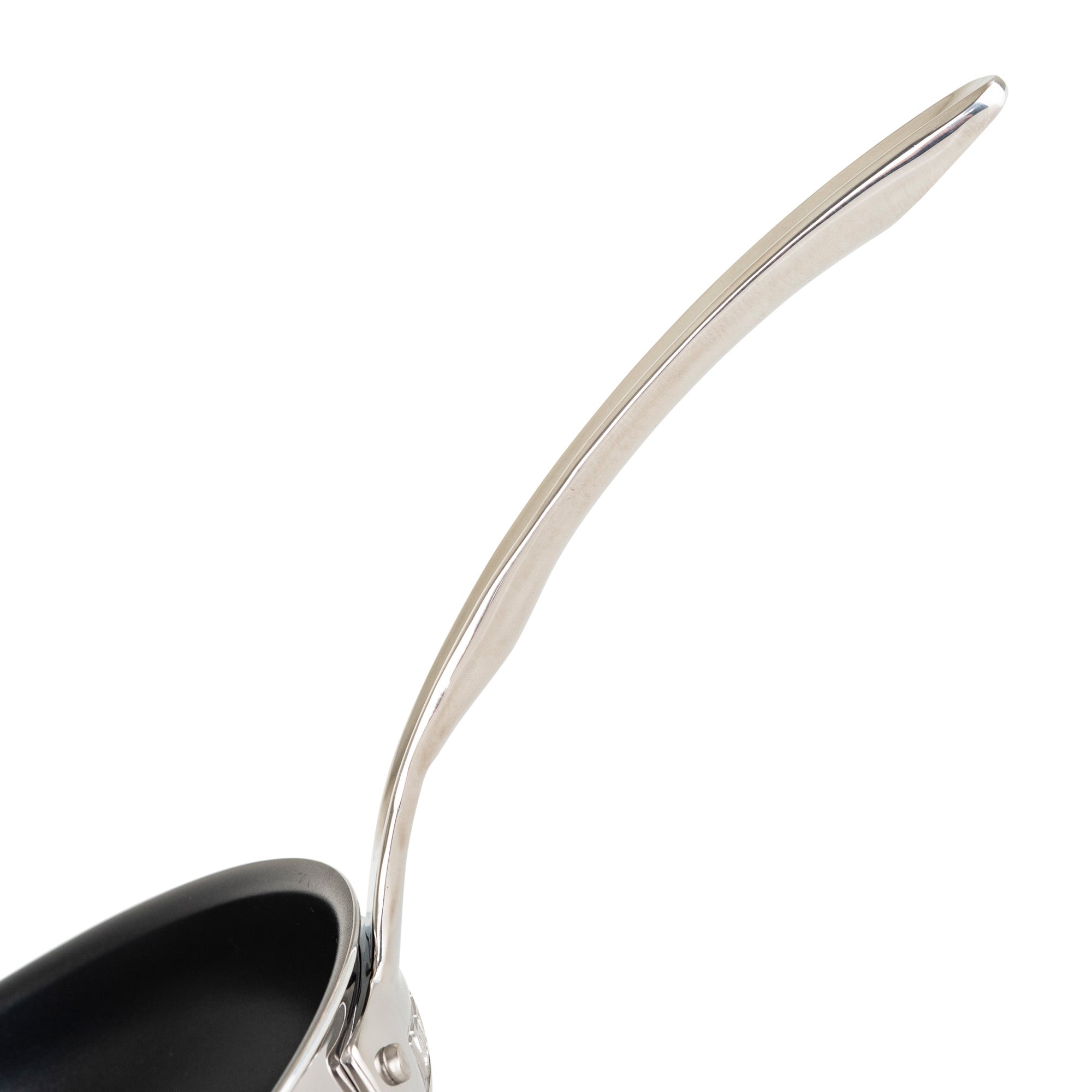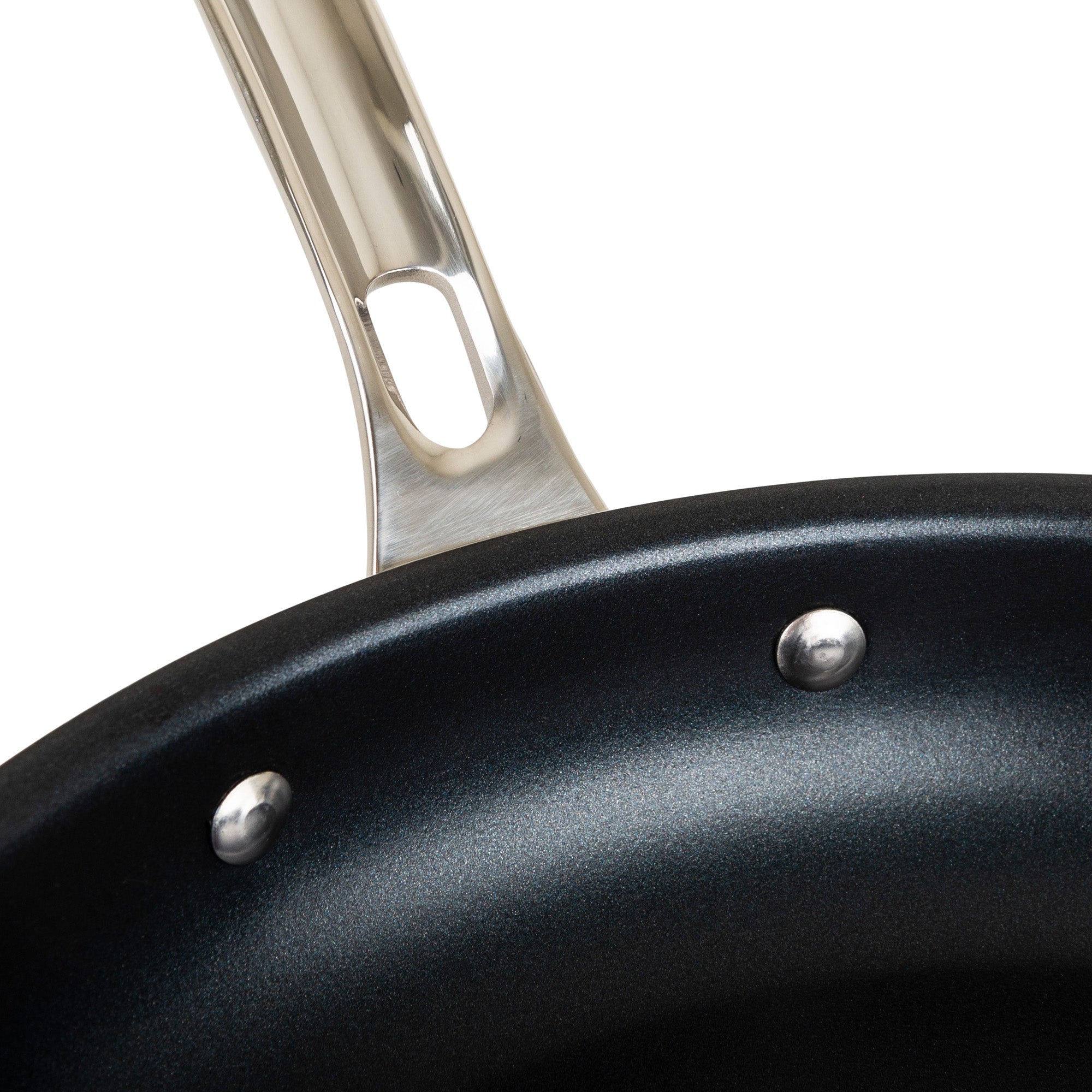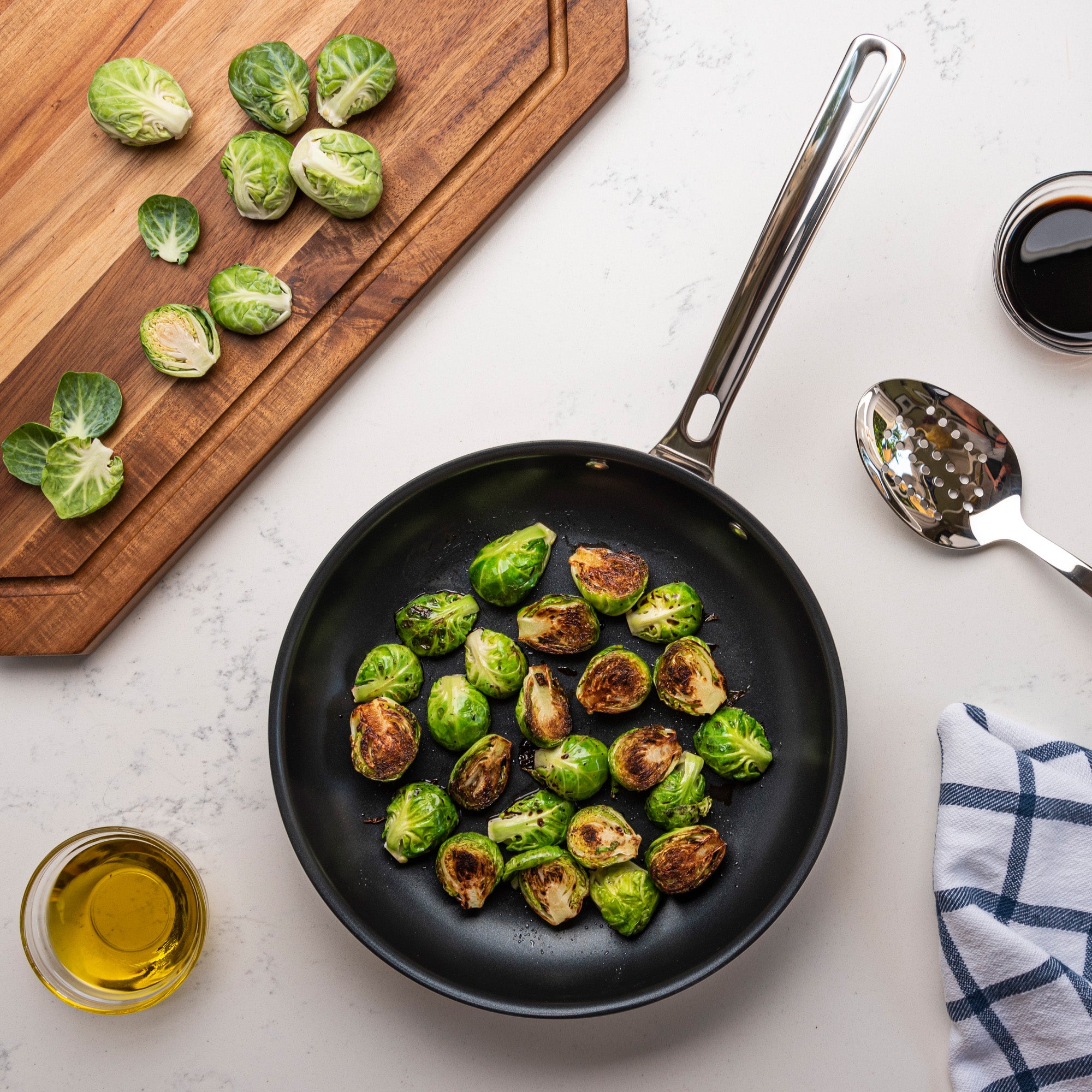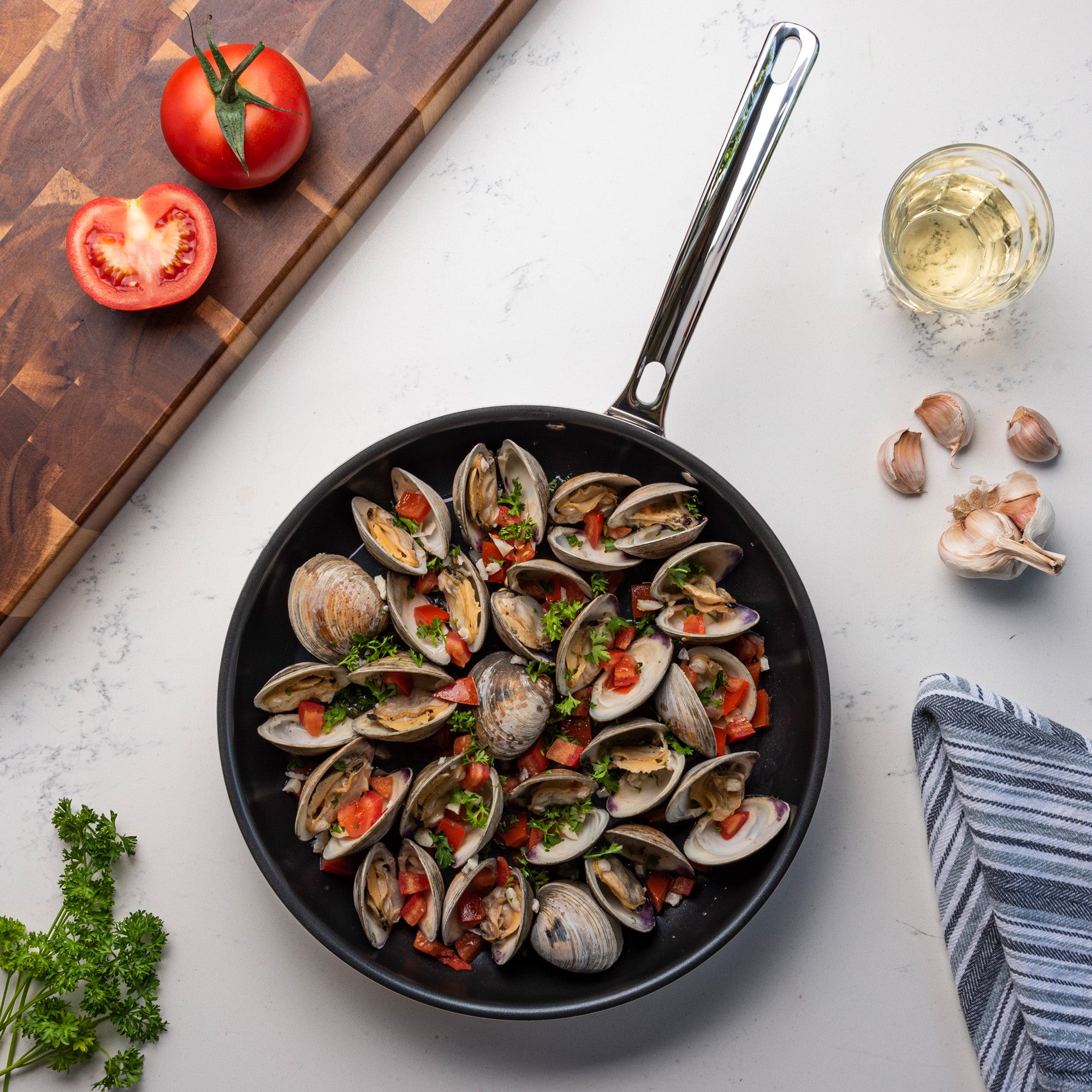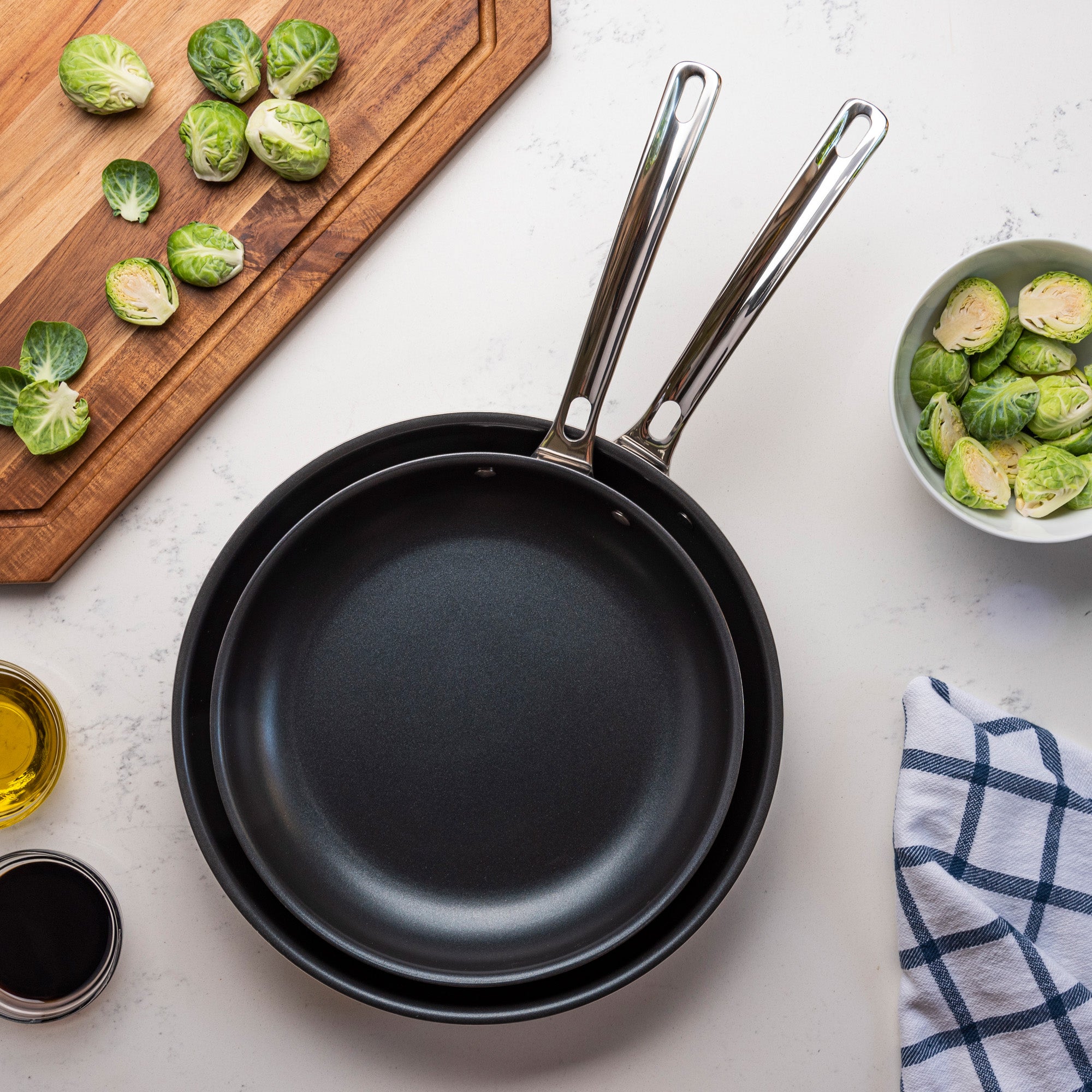 Viking 3-Ply Stainless Steel 2-Piece Nonstick Fry Pan Set
Features:
Includes 10 inch and 12 inch Nonstick Fry Pans
3-Ply Construction: Non-Reactive 304 Stainless Steel Interior, Aluminum Core, and Magnetic Stainless Steel Exterior
Features a Mirror Finish Exterior and Flared Rims for Drip-Free Pouring
QuanTanium® Nonstick is Titanium Reinforced
Riveted Signature Viking Stay-Cool Handles Designed for Balance, Comfort and Control
Safe up to

 

500°F/260°C in a Preheated Oven

Induction Capable and Compatible with All Cooking Surfaces
Dishwasher Safe, Handwash Recommended
Limited Lifetime Warranty
The Viking® 3-Ply Stainless Steel 2-piece nonstick fry pan maximizes heat transfer and distribution to help the home cook achieve professional searing and browning results, while reducing energy usage. Each set includes one 10" and one 12" nonstick fry pan. The Quantanium non-stick surface features a three-layer titanium infused nonstick coating which provides exceptional release with the added durability needed to support the use of metal utensils. While Quantanium is metal utensil friendly, to extend the life and performance of your nonstick we always recommend using nylon, silicone, or wood utensils. Never cut directly in the pan during cooking. The nonstick surface makes cooking eggs or omelets easy, requiring minimum amounts of cooking oils or fats while retaining the searing ability of a traditional fry pan. The Quantanium surface is ideal for cooking or searing delicate foods like fish or food items that would normally stick to a conventional pan. The exterior of the Viking 3-ply stainless steel fry pan is beautifully polished to a mirror finish. The clad design combines three layers of metal to create one solid piece that is formed into the vessel. The exterior layer is induction capable stainless steel that is bonded to a layer of aluminum alloy and then finished with a final layer of high quality non-reactive stainless-steel cooking surface on the interior. The inner core of aluminum is a better conductor of energy than stainless steel, so it picks up the heat and transfers it evenly across the bottom and walls of the pan, reducing hot spots for more even and consistent cooking. The signature Viking cast stainless steel handles are ergonomically designed to takes stress off of the wrist, making cooking easier and enjoyable. The heat break in the handle helps to reduce heat transfer and keep the handle cool during normal cooking. Stove, oven, and grill friendly up to 500°F degrees. The Viking 2pc Fry Pan set is dishwasher safe. We always recommend handwashing your cookware to extend the life of the nonstick and maintain the mirror finish of the pan. This imported fry pan set comes with limited lifetime warranty against defects in manufacturing and workmanship. A pro tip: because clad pans are so efficient, they work best on low-to-medium heat. Allow the pan time to heat up and you will find that it cooks like the temperature is much higher. Cooking on high heat could cause discoloration of the metal that is purely cosmetic. Never shock a hot stainless-steel pan by putting it under or in cold water. The shock would cause the stainless steel to warp.
For more information on compliance with California AB1200 and Colorado HB1345 please visit
www.clippercorp.com/disclosures.html
.