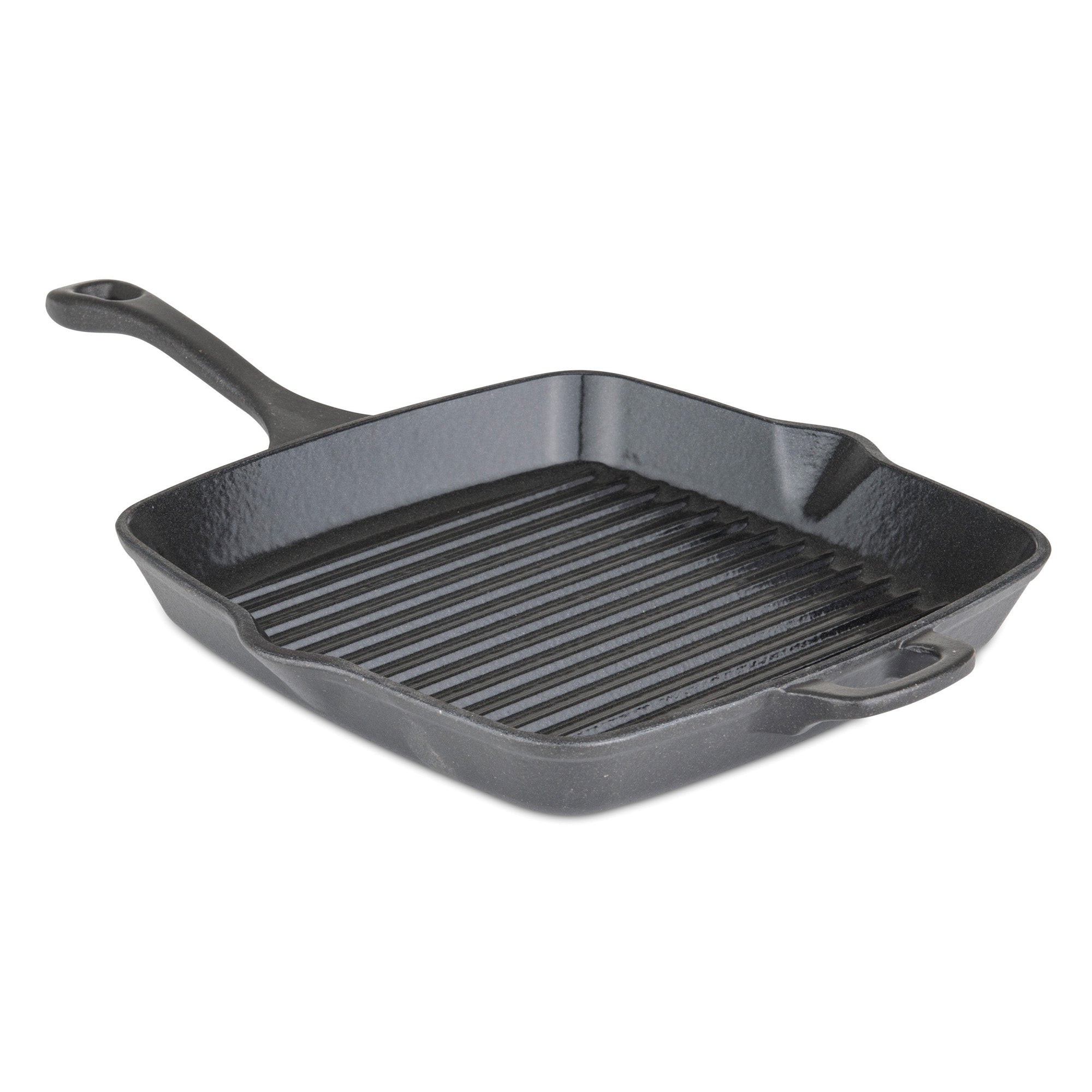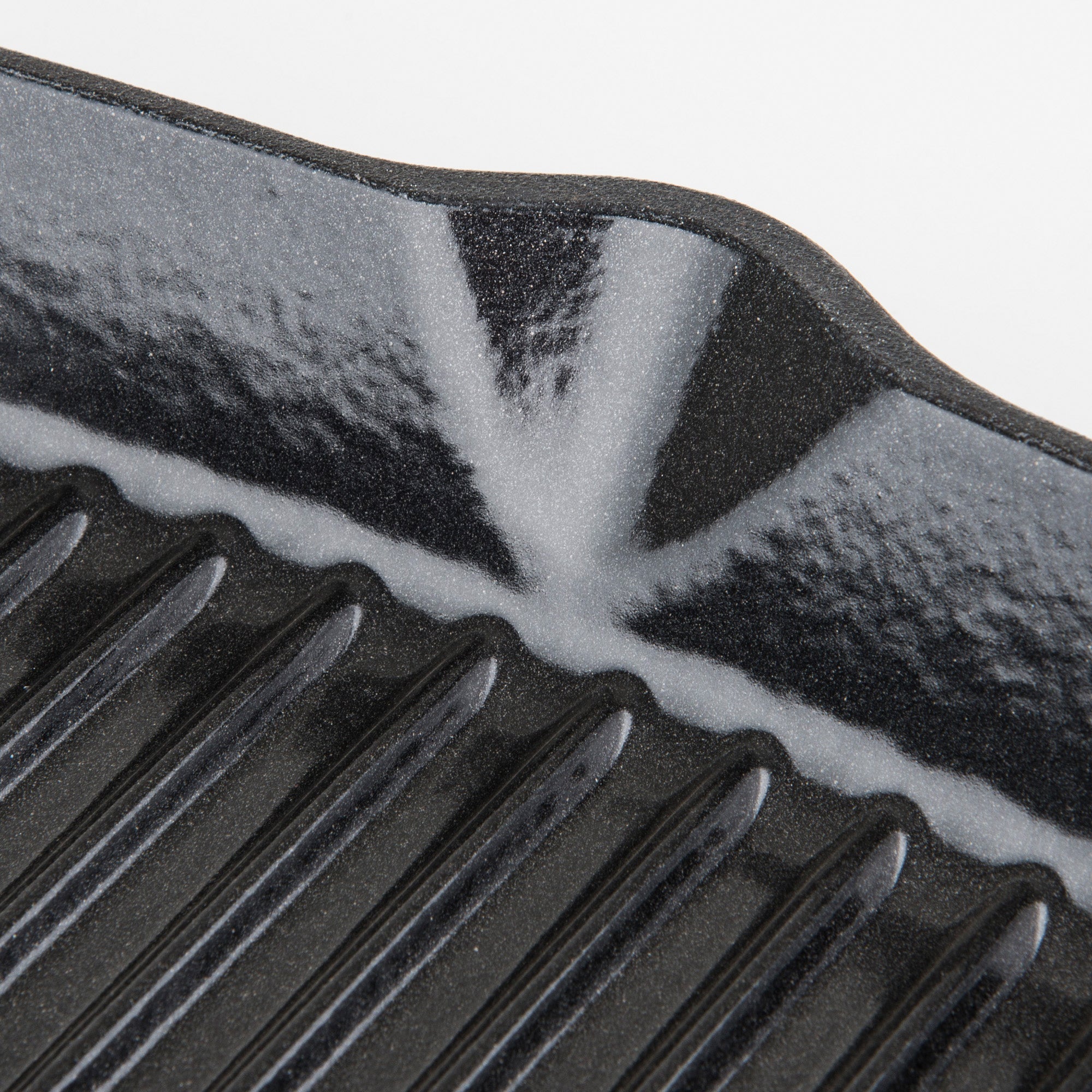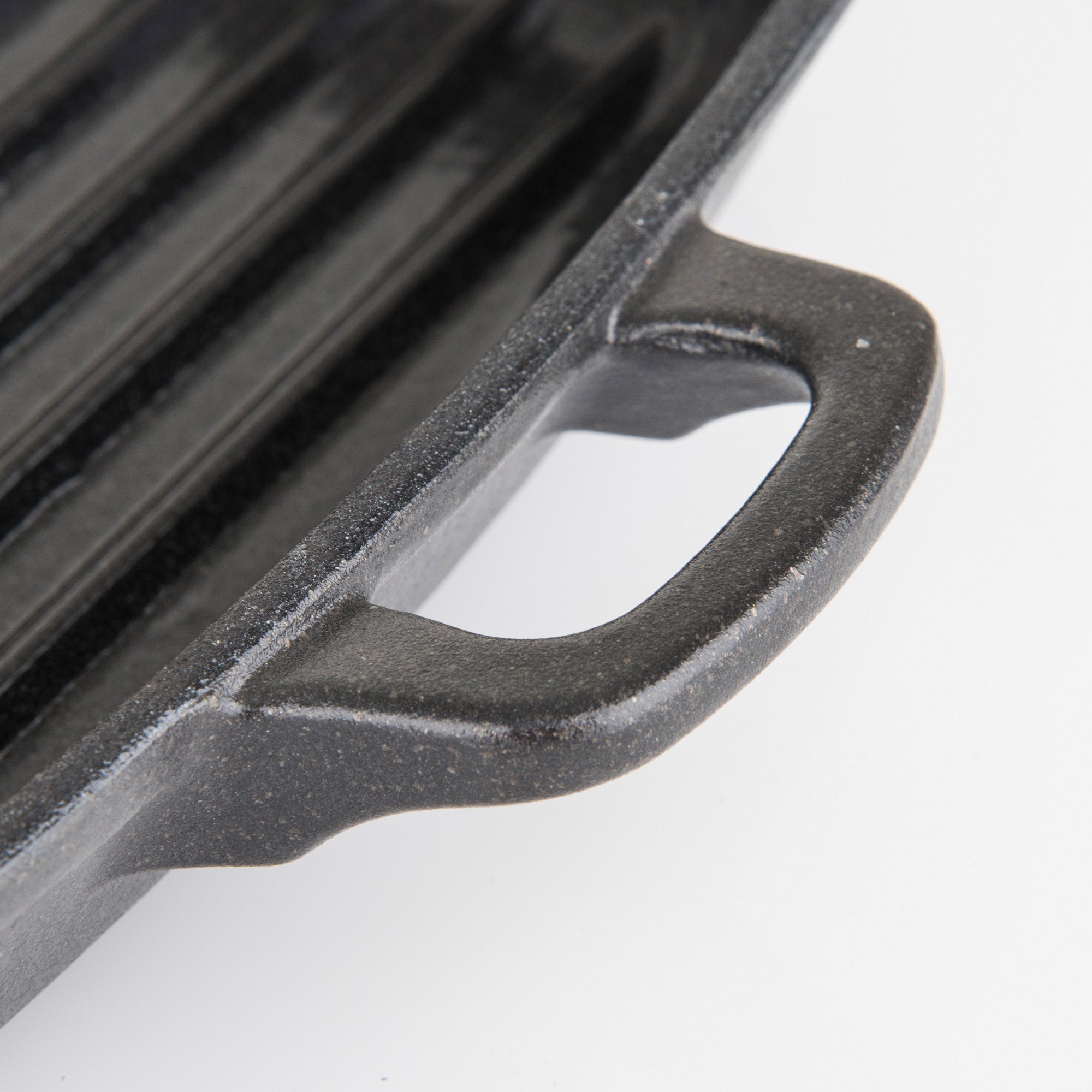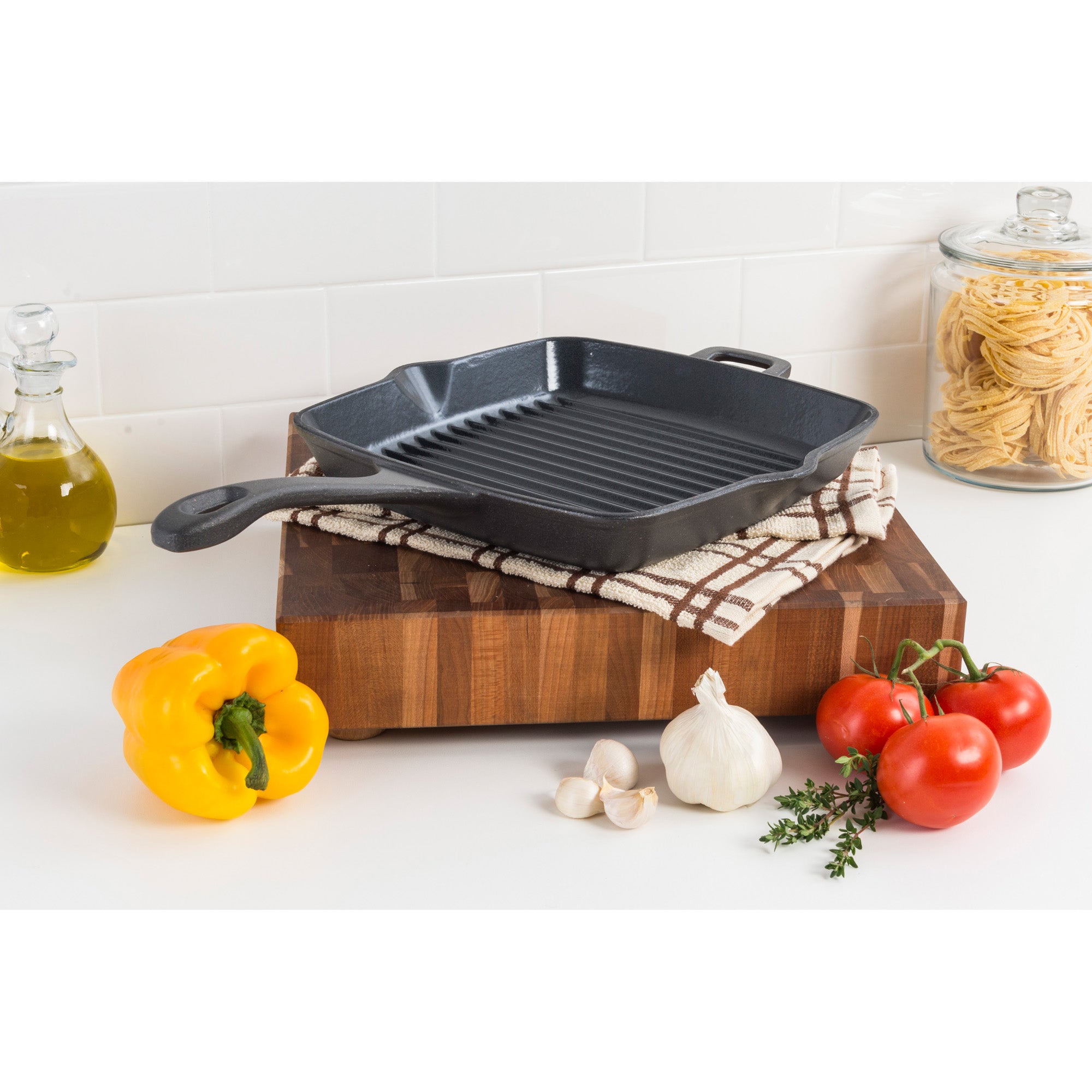 Viking Cast Iron 11-Inch Square Grill Pan, Charcoal
Features:
Includes 11-Inch Square Grill Pan
Non-Reactive Enamel Cast Iron
Features a Chip and Crack Resistant Matte Enamel Finish
Cast Iron Handle
Safe up to 400°F/204°C
Compatible with all Cooking Surfaces
Handwash Only
Limited Lifetime Warranty
Viking Cast Iron is a natural addition to the Viking kitchen, maximizing the performance of Viking stoves, and all stoves, by providing the natural heat retention required for roasting, braising, searing and more. Designed for efficiency, most cooking can be done on low to medium heat. Viking Cast Iron will distribute and retain the heat evenly, allowing the pan to reach and maintain ideal cooking temperatures with lower energy requirements. Conversely, Cast Iron holds cold temperatures equally well for food storage and serving or preparing cold recipes. Viking Cast Iron features a non-reactive glossy enamel interior that is durable enough to handle metal utensils but will not react with foods, maintaining the flavor during cooking. While enamel is not a non-stick surface, the enamel coating does feature stick-resistant properties aiding in cleanup. The exterior of each piece is coated with matte enamel that helps resist chips and cracks while keeping maintenance to a minimum. The Dutch Ovens and other braiser feature lid spikes on the interior of the lid to "self-baste" by distributing condensation back into the pot during cooking. The end result means less evaporation, keeping meets tender while helping to retain vegetable nutrients that may otherwise evaporate. Viking Cast Iron is safe for use on the stove, the grill, and in the oven, while being elegant enough to take directly to the table for serving.