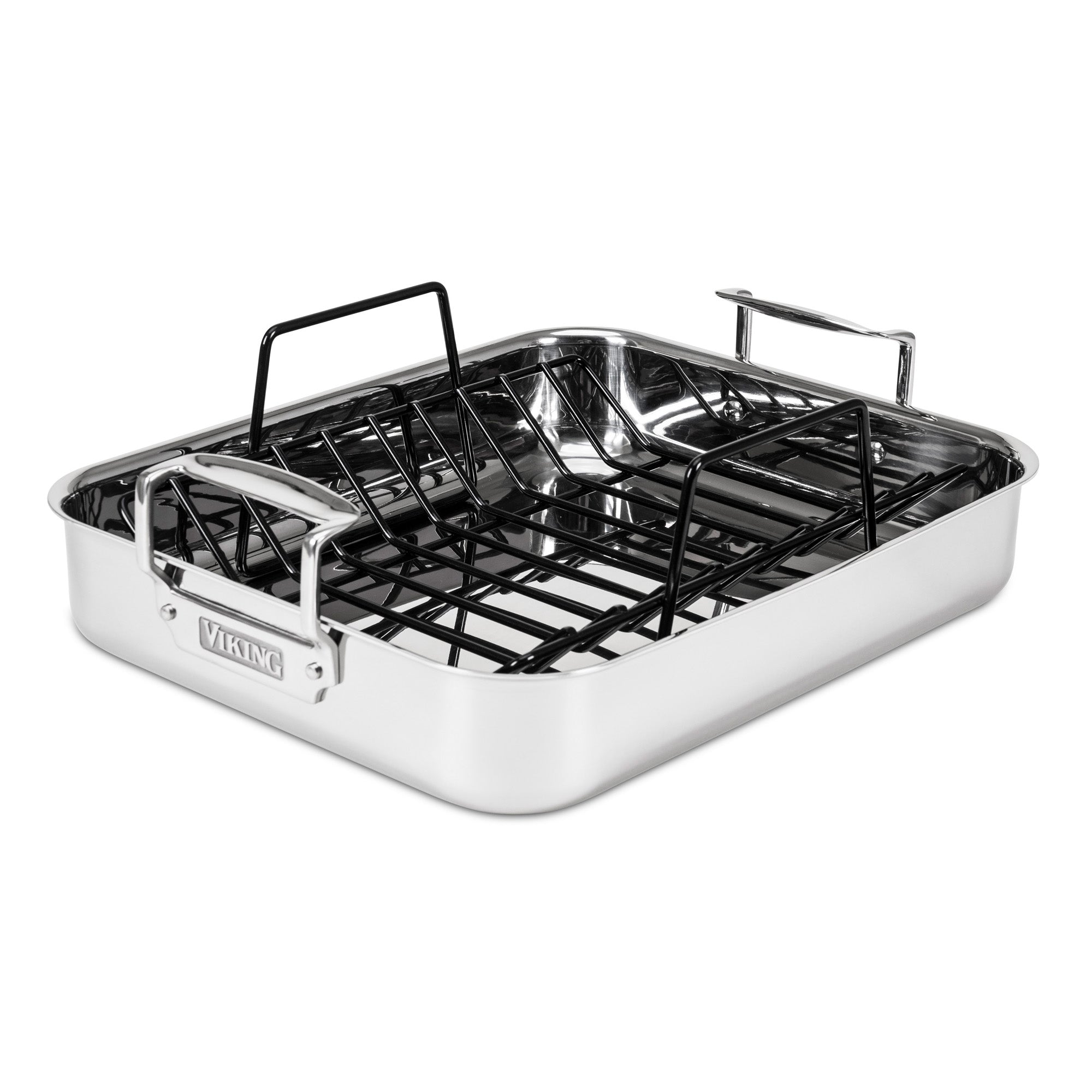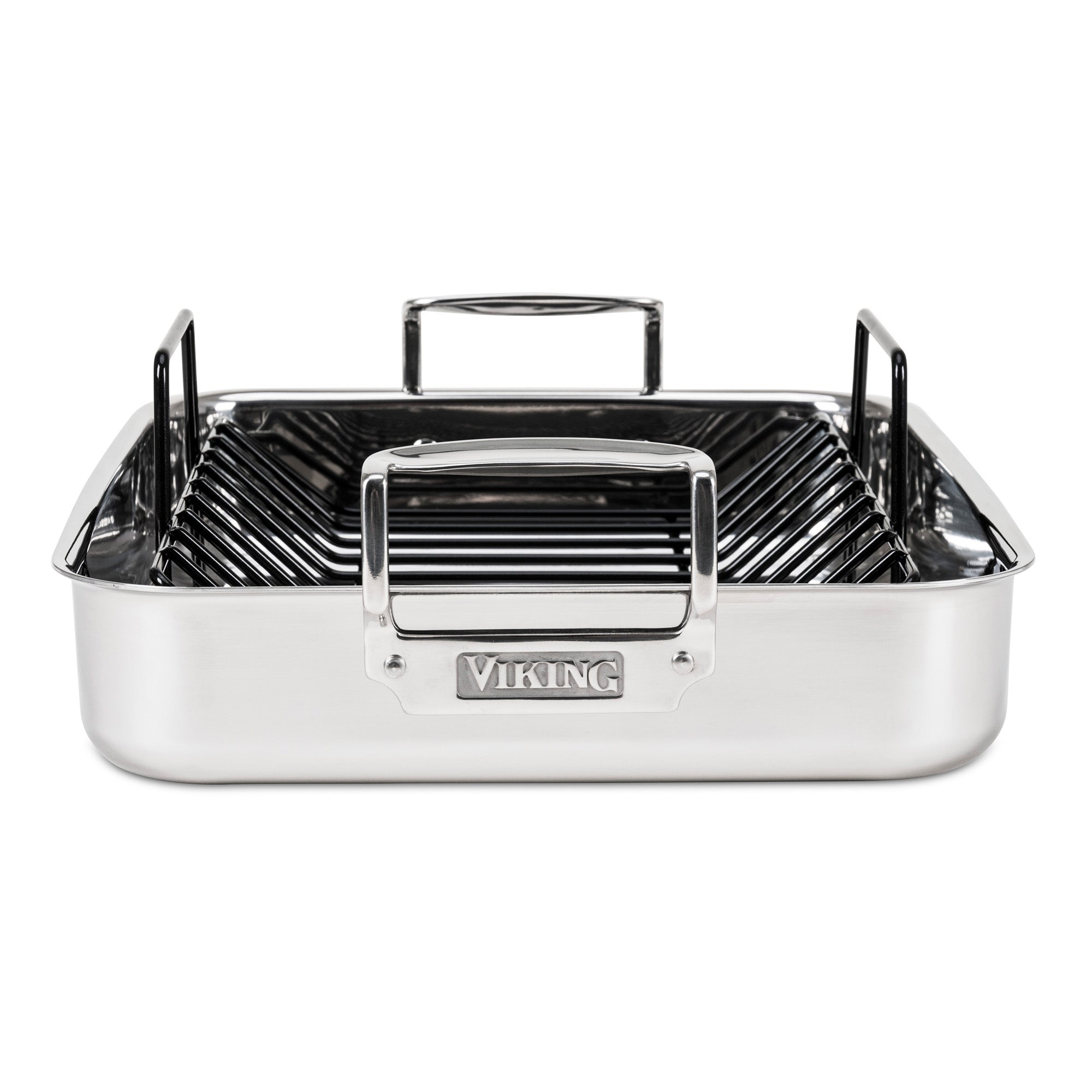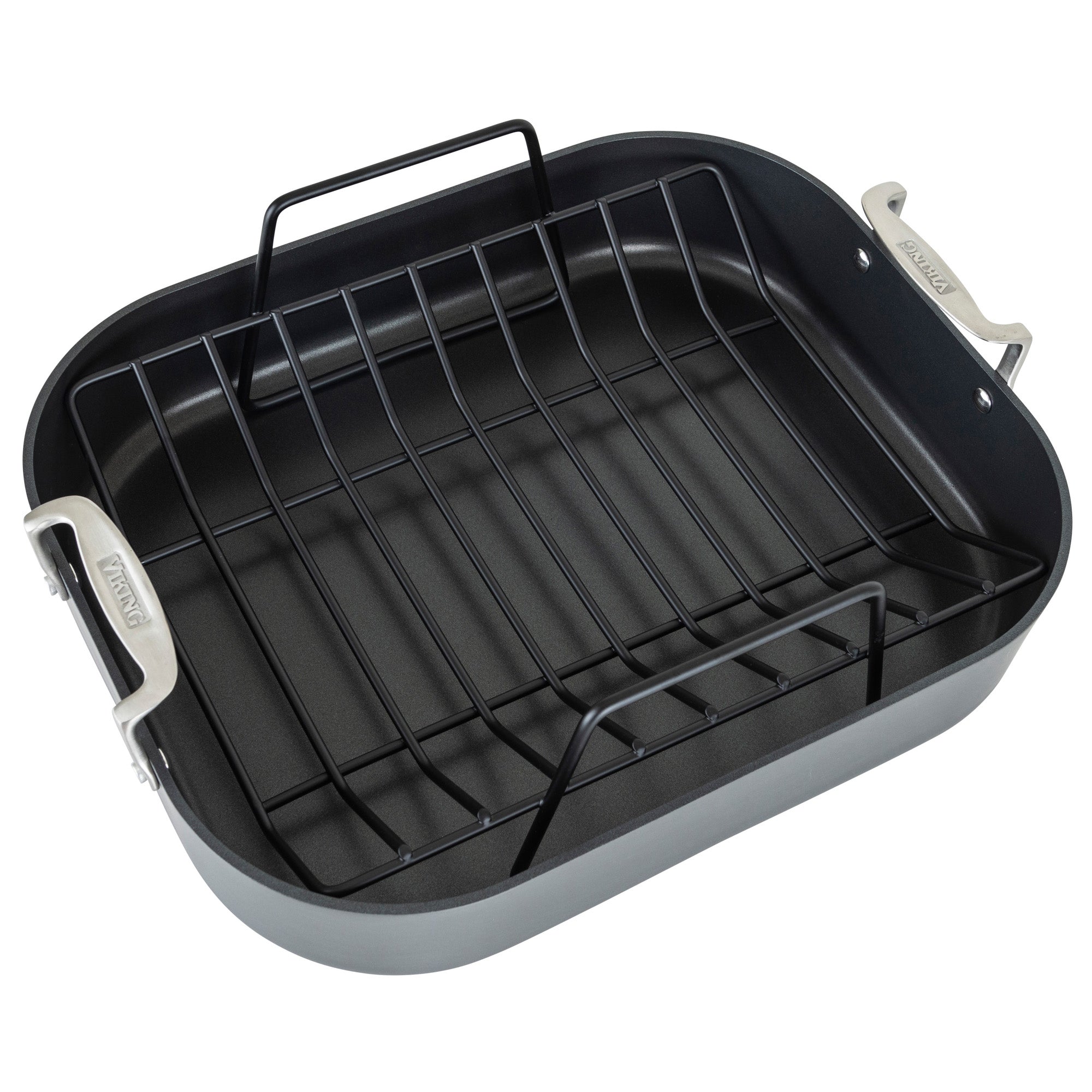 Viking Nonstick Roasting Rack for 16" x 13" Roasters, Black
Features:
• Elevates food for even and faster cooking
• Easy grip handles for removing cooked foods and the rack from the roaster
• Fits most roasters measuring 16 inches long by 13 inches wide
• Spare or replacement rack for Viking 4013-5016, 4013-9902C, 40051-9902C, and 40051-9902CHC roasters
• Oven Safe to 600°F (315°C)
• 13.78 L x 11.42 W x 5.22 H
• Dishwasher Safe
• Limited Lifetime Warranty


The Viking Nonstick Roasting Rack is ideal for cooking turkey, pork, beef, chicken, and more. The spare rack is features natural nonstick from the powder coating over the durable steel frame. Designed with wide spaces, the rack allows more heat circulation so your food to cook quickly and evenly. The rack features easy to grip handles to make it easy to lift your cooked food out of the roaster. This spare rack fits the Viking 4013-5016 roaster as well as most roasters with a length of 16" long x 13" wide. Safe in temperatures up to 600°F, it's dishwasher safe and comes with a Limited Lifetime Warranty.