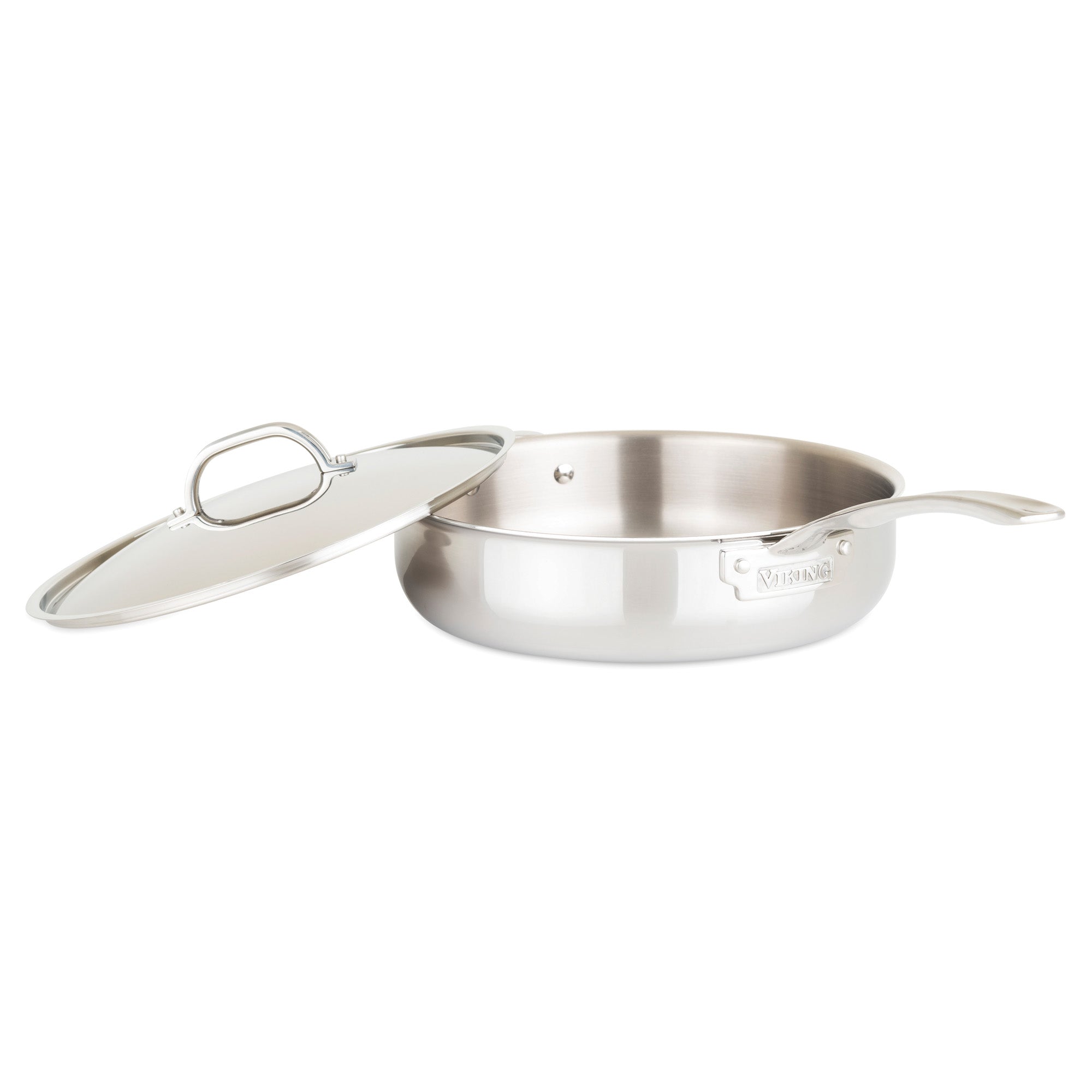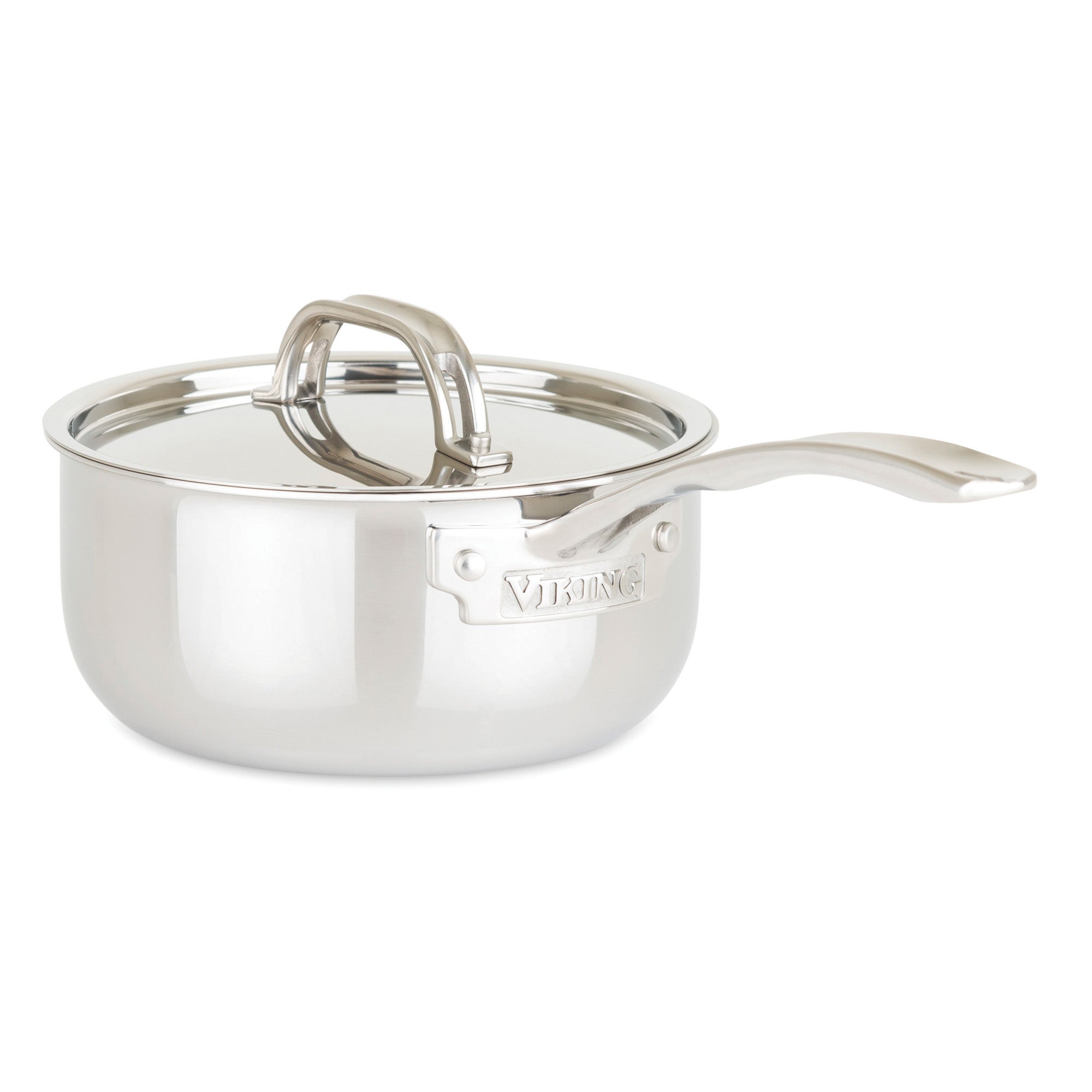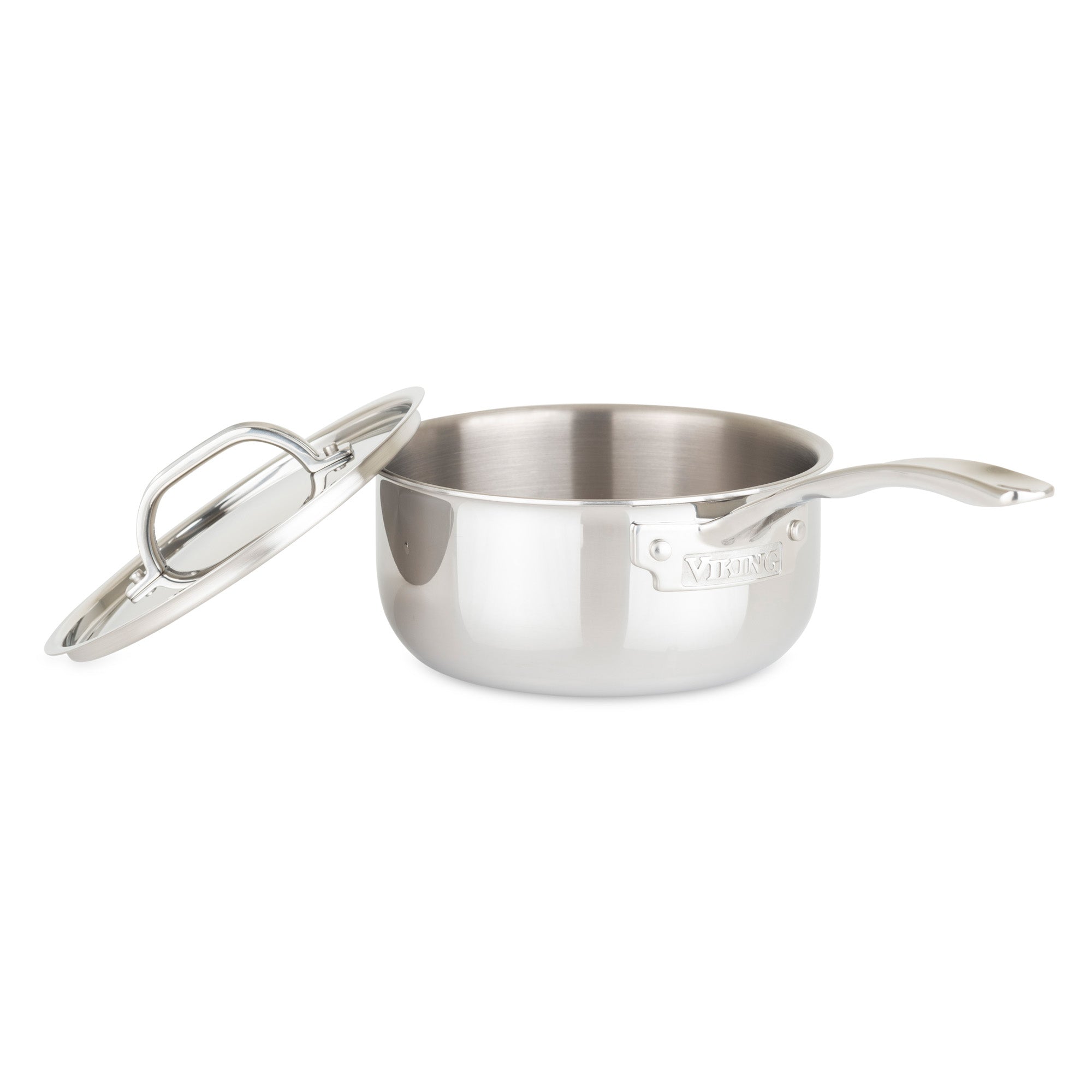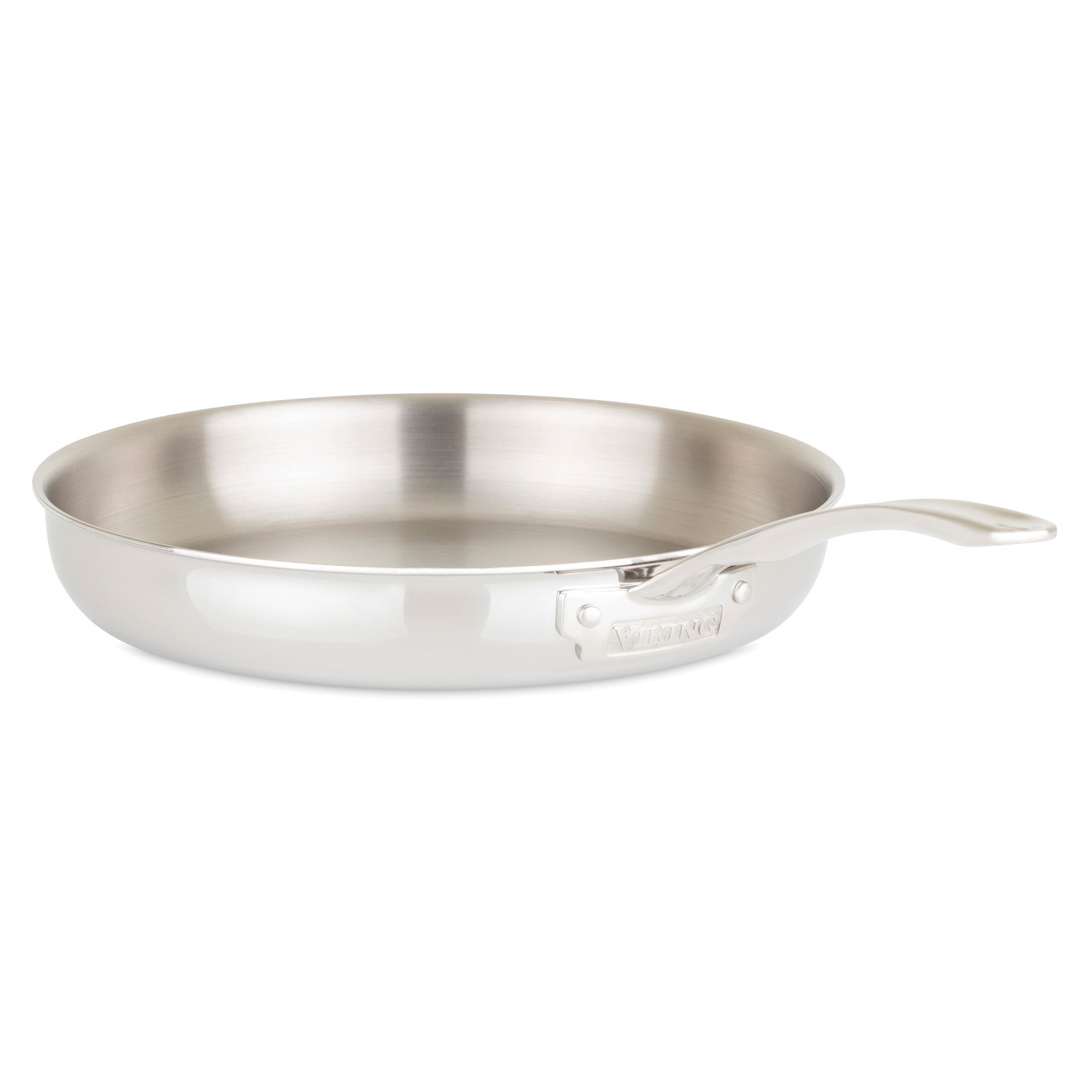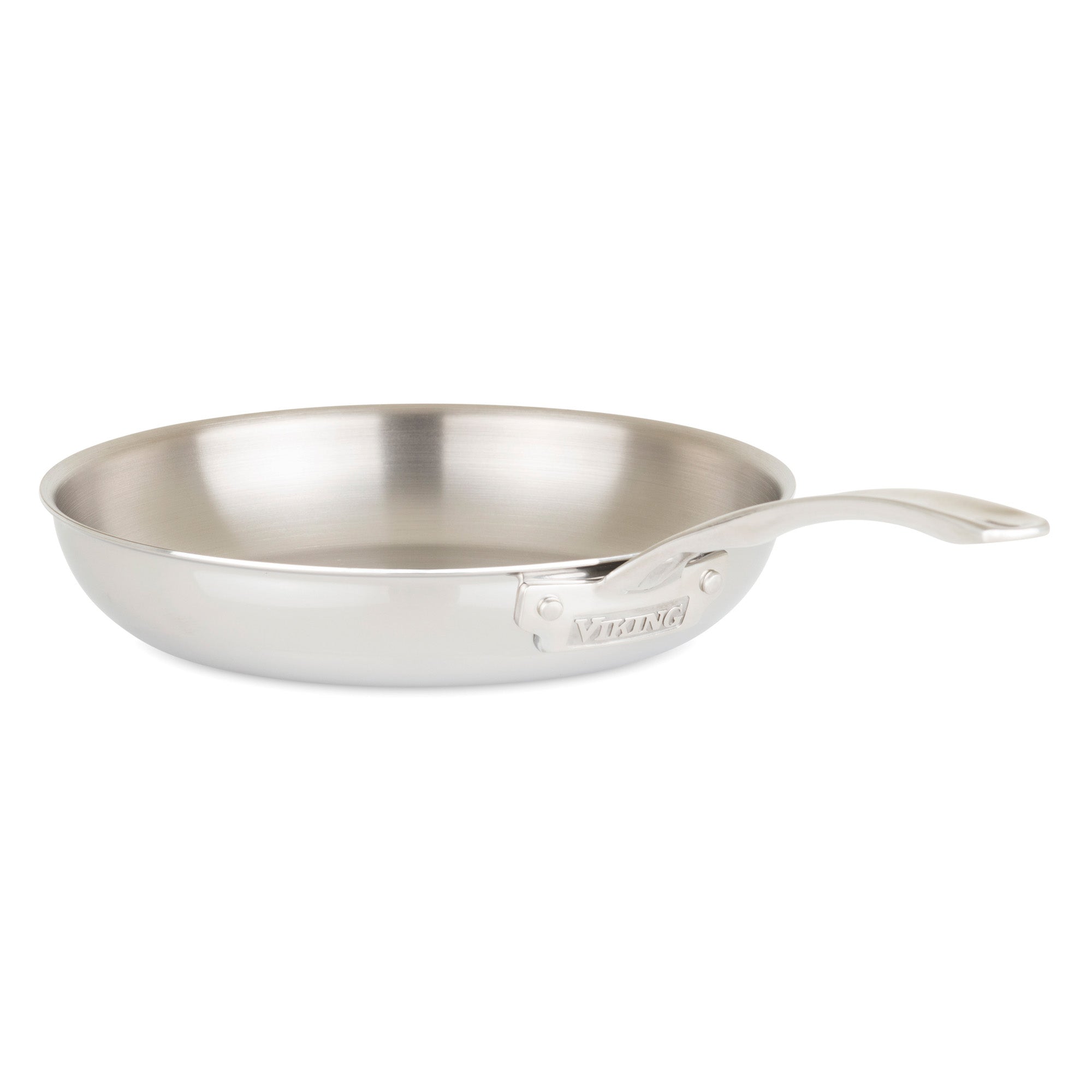 Viking 7-Ply Titanium 10-Piece Cookware Set with Metal Lids
Features:
7-Ply Construction made up of corrosion-resistant Titanium Interior, 5-Ply Aluminum Core, and Induction-Capable Stainless Steel Exterior
Features a Satin Interior Finish, Mirror Exterior Finish and Flared Rims
Includes Durable 304 Stainless Steel Lids
Riveted Signature Viking Stay-Cool Handles Designed For Balance, Comfort and Control
Oven safe up to 600°F/315°C
Compatible with all Cooking Surfaces; Induction, Gas, Electric, Halogen, and Ceramic
Oven and Grill Friendly
Dishwasher Safe, Handwash Recommended
Limited Lifetime Warranty
Made from one of the strongest metals on earth that resists both acid and alkaline for completely nonreactive cooking
Low Thermal Expansion reduces the impact of shocking the pans with frequent use and temperature changes
While Viking cookware is dishwasher safe, for best results and to increase the service life of your cookware, it is highly recommended to hand wash in hot, soapy water. Rinse and dry immediately to prevent water spots
The Viking 7-Ply Titanium cookware was designed to deliver professional performance using state of the art materials. The impressive strength-to-weight ratio of titanium creates a 7-ply pan that is not as heavy as other pans of similar clad construction while maintaining exceptional heat distribution and eliminating hot spots on the surface of the pan during cooking to finish your meal evenly. Like other clad multi-ply cookware, the Viking 7-ply titanium cookware is so efficient that it will help you save energy. With this cookware, it is best to cook on low-to-medium heat and allow the layers of cookware to heat up, delivering higher cooking temperatures with lower heat settings. The set is designed to maximize performance by mixing materials used in building the pans. The exterior layer is a durable induction capable stainless steel. The enclosed wall-to-wall core includes five layers of aluminum alloy that help evenly distribute heat, not only across the bottom, but even up the side walls of the pan so all of the surfaces are working for you during cooking.

The interior layer extremely durable titanium, which is known for both heat transfer and the health benefits that are associated with cooking with it. Titanium is unaffected by both acids and alkaline as well as salt. Because it is so non-reactive and non-corrosive, it will not impart any metallic flavor into your food or etch from cooking acidic foods like spaghetti sauce. The titanium contains a natural inhibitor that has an antibacterial effect allowing for longer food storage than traditional cookware offers.

Oven and grill safe to 600°F, you can even use this cookware under the broiler. The stainless-steel lids are domed to reduce evaporation and help keep moisture in your food while cooking. While the entire set is dishwasher safe, we always recommend hand washing cookware to extend the life and shine of the metal.

The set includes a 10" fry pan, 12" fry pan, 2 qt saucepan with lid, 3 qt saucepan with lid, 4.5 qt sauté pan with lid and helper handle and a 6 qt Dutch oven/stockpot with lid. The entire set features a limited lifetime warranty.