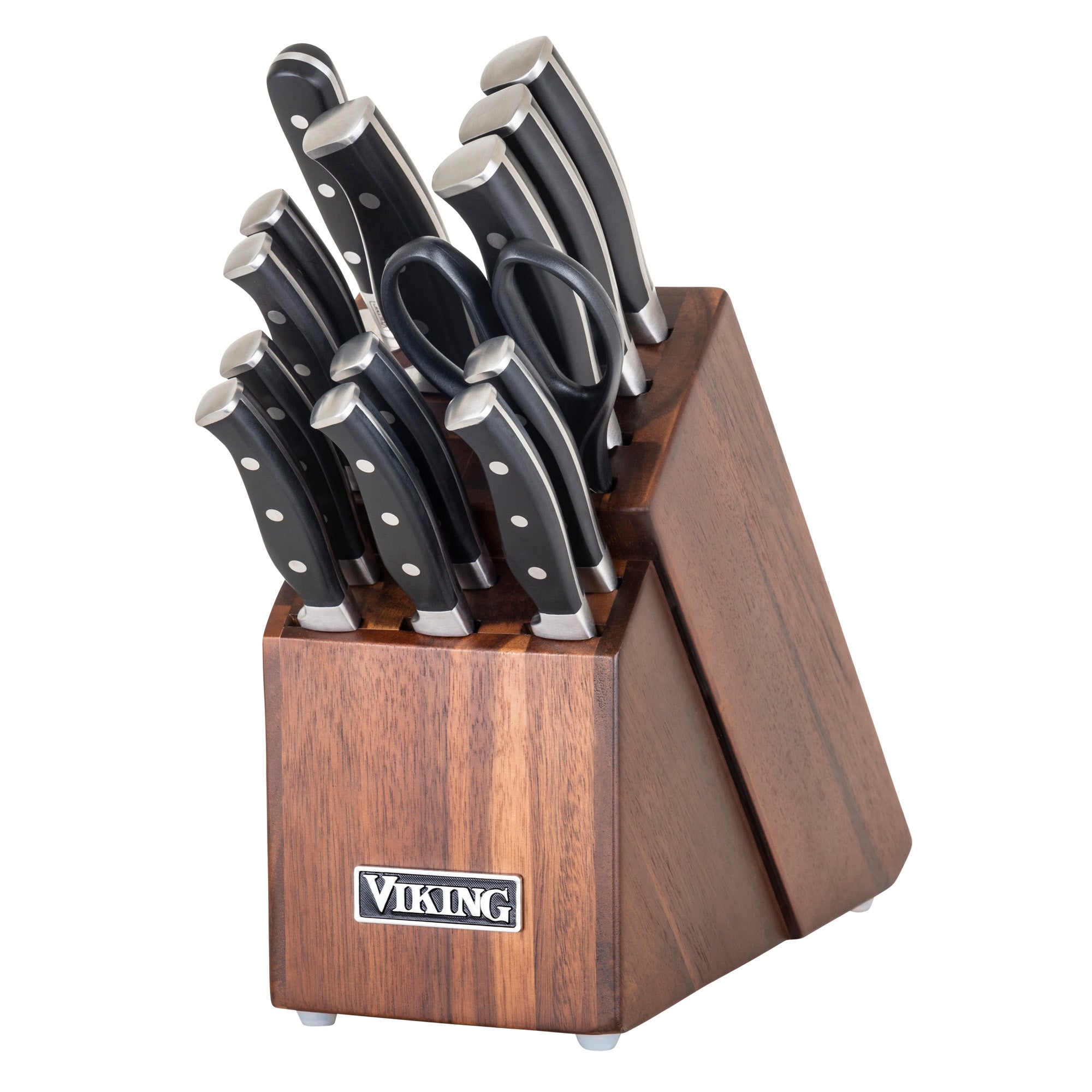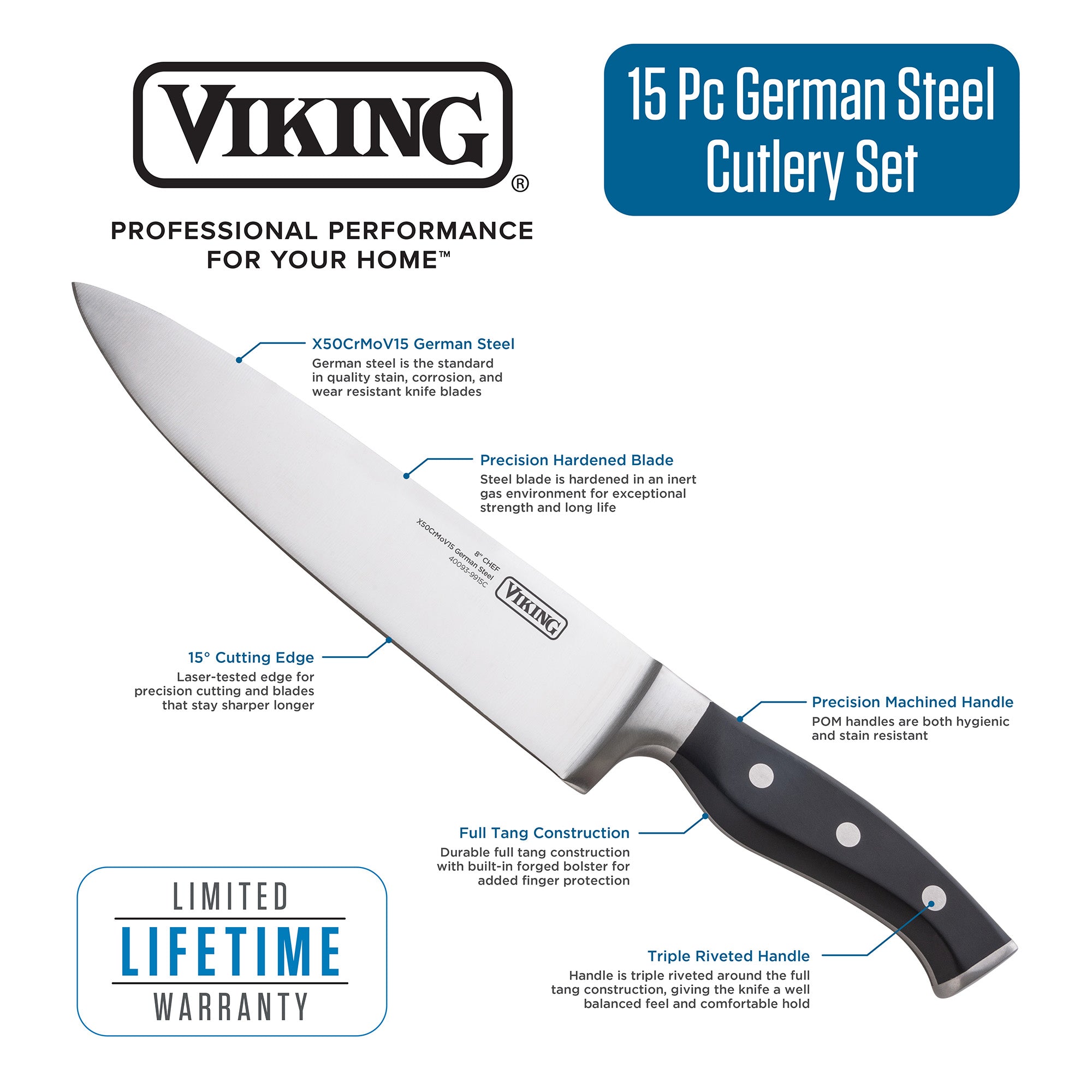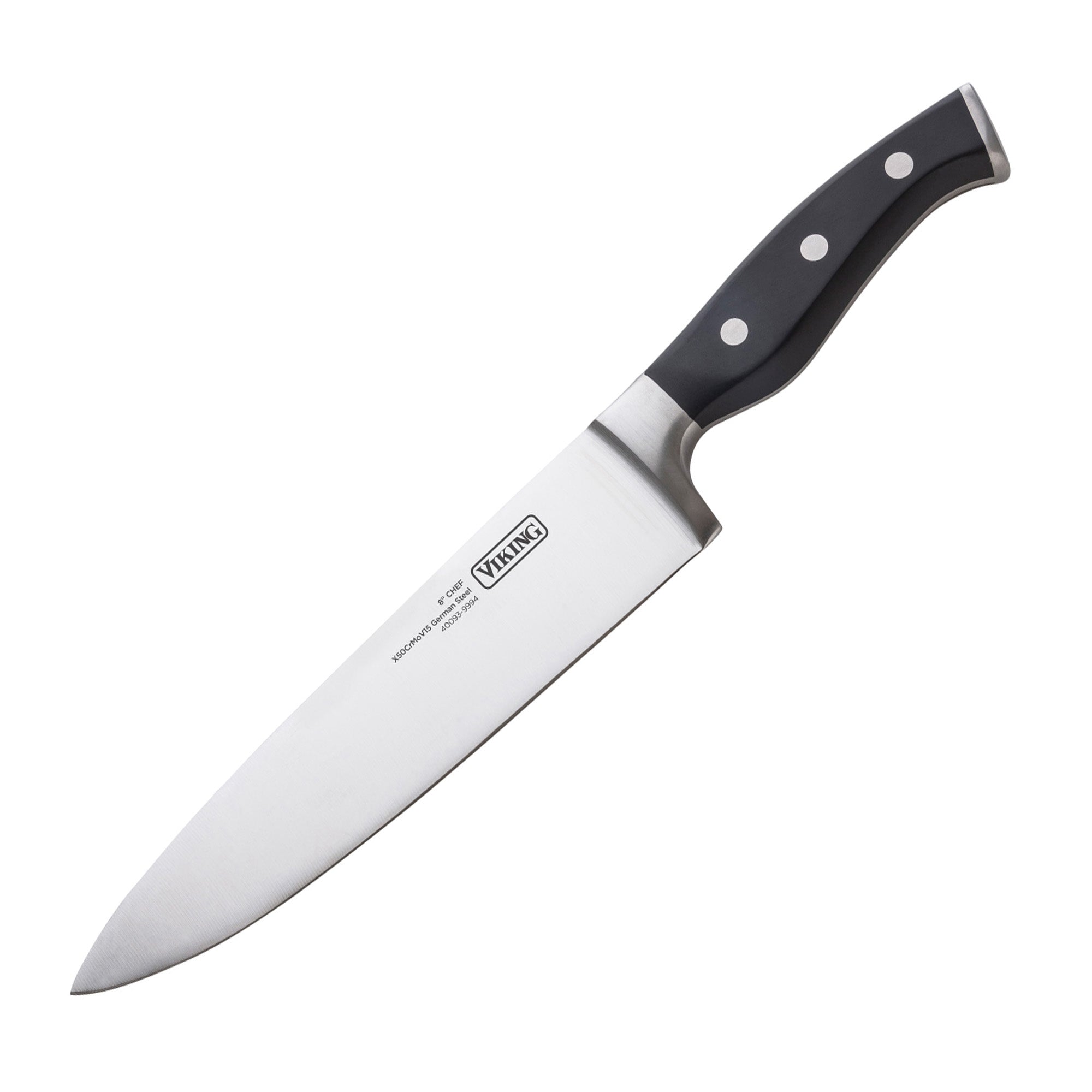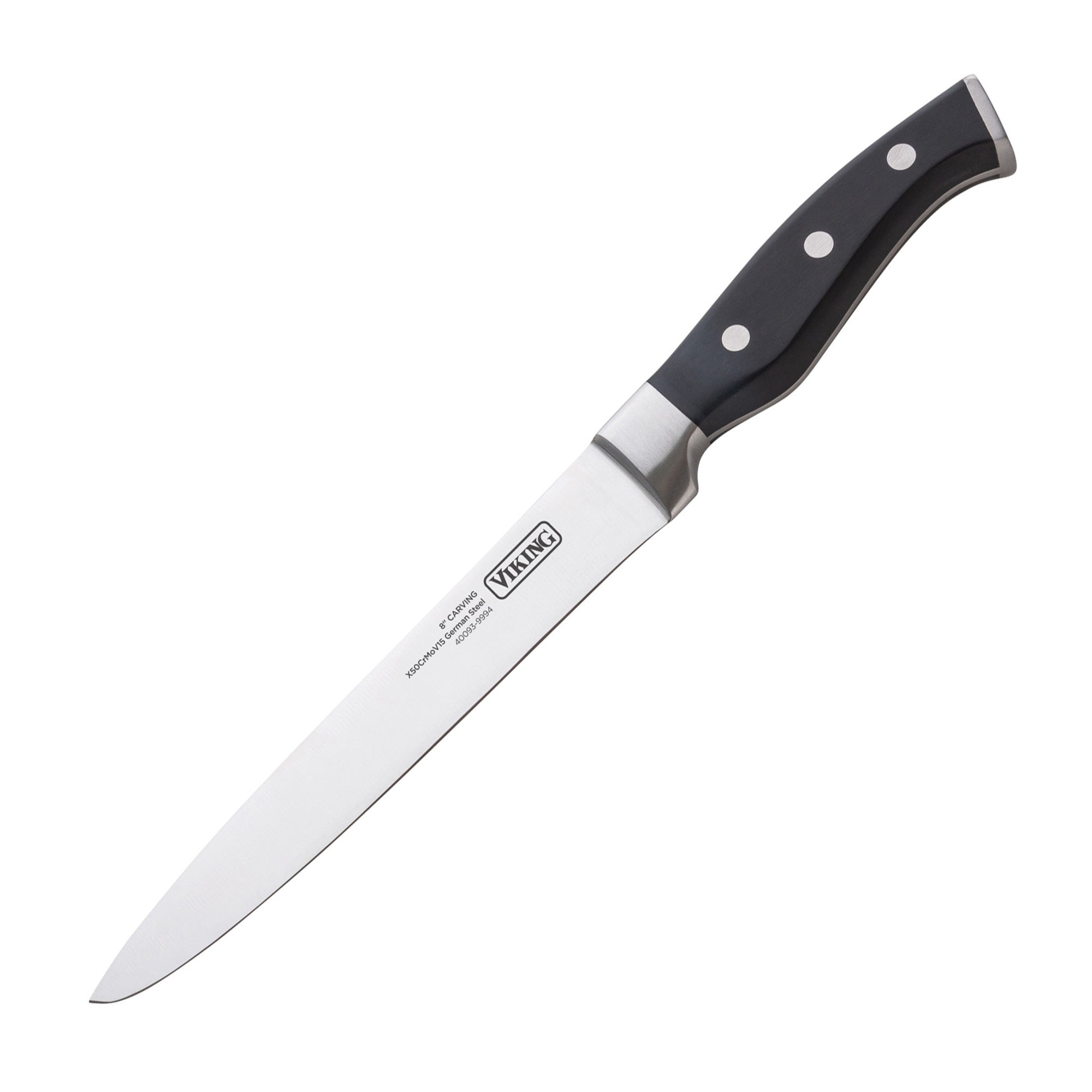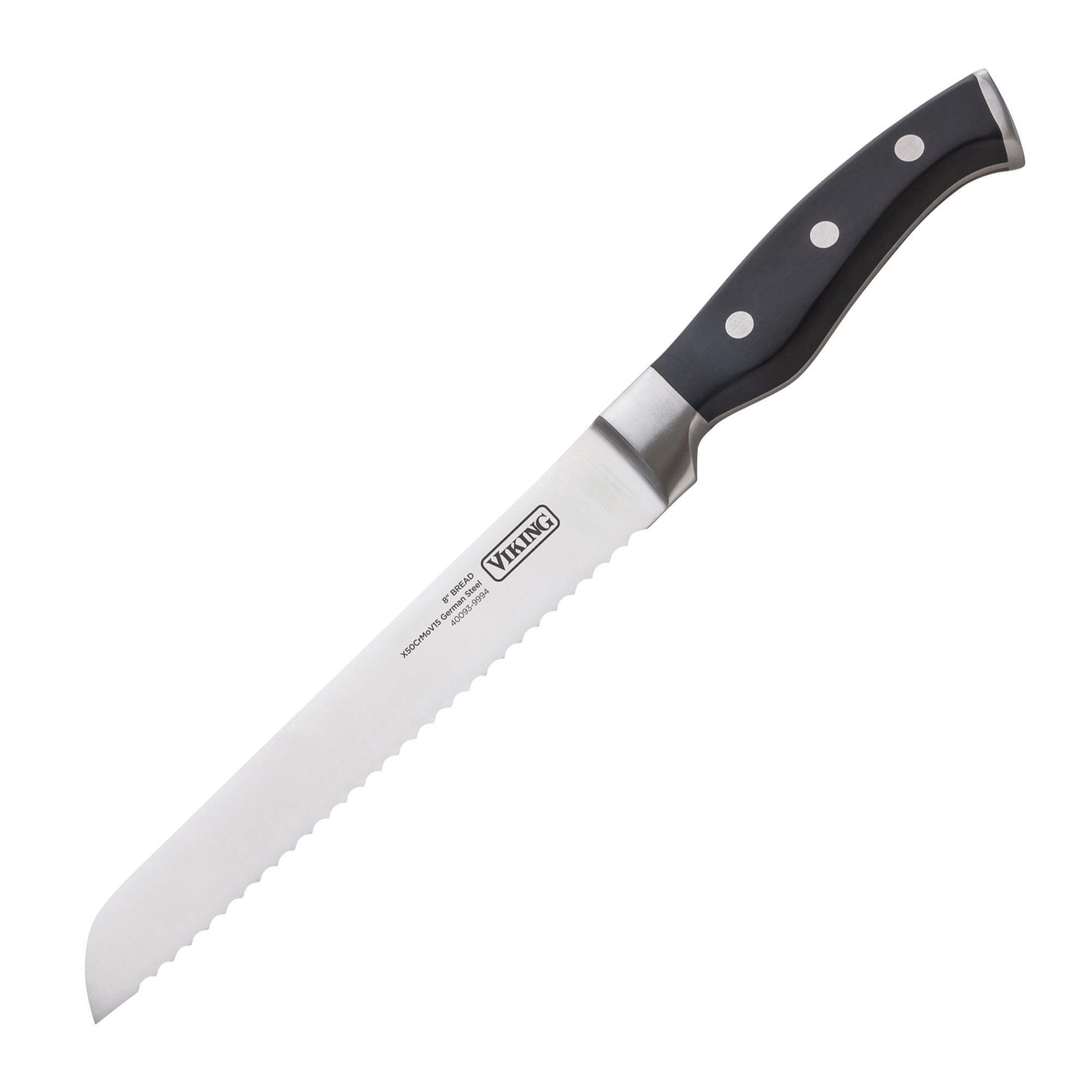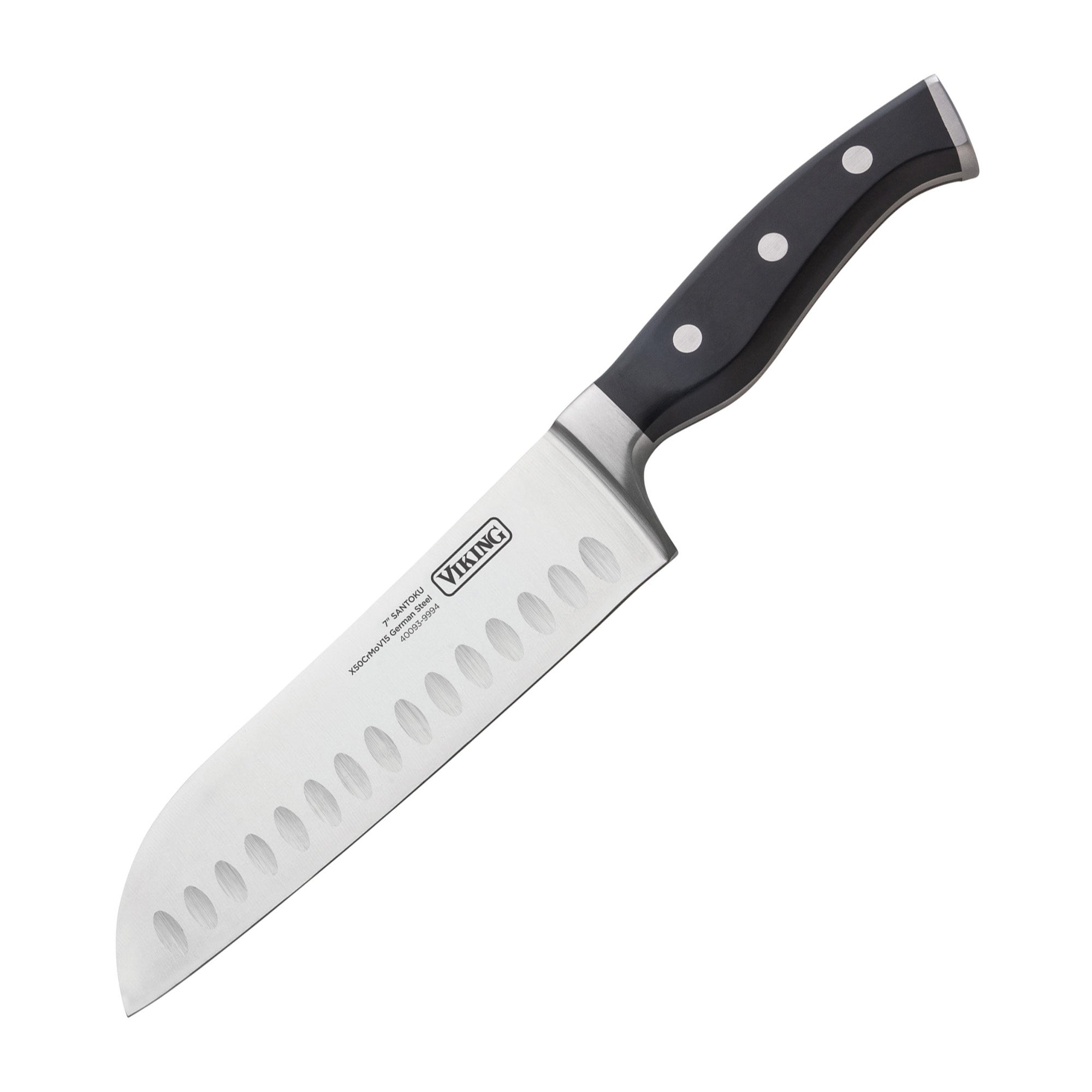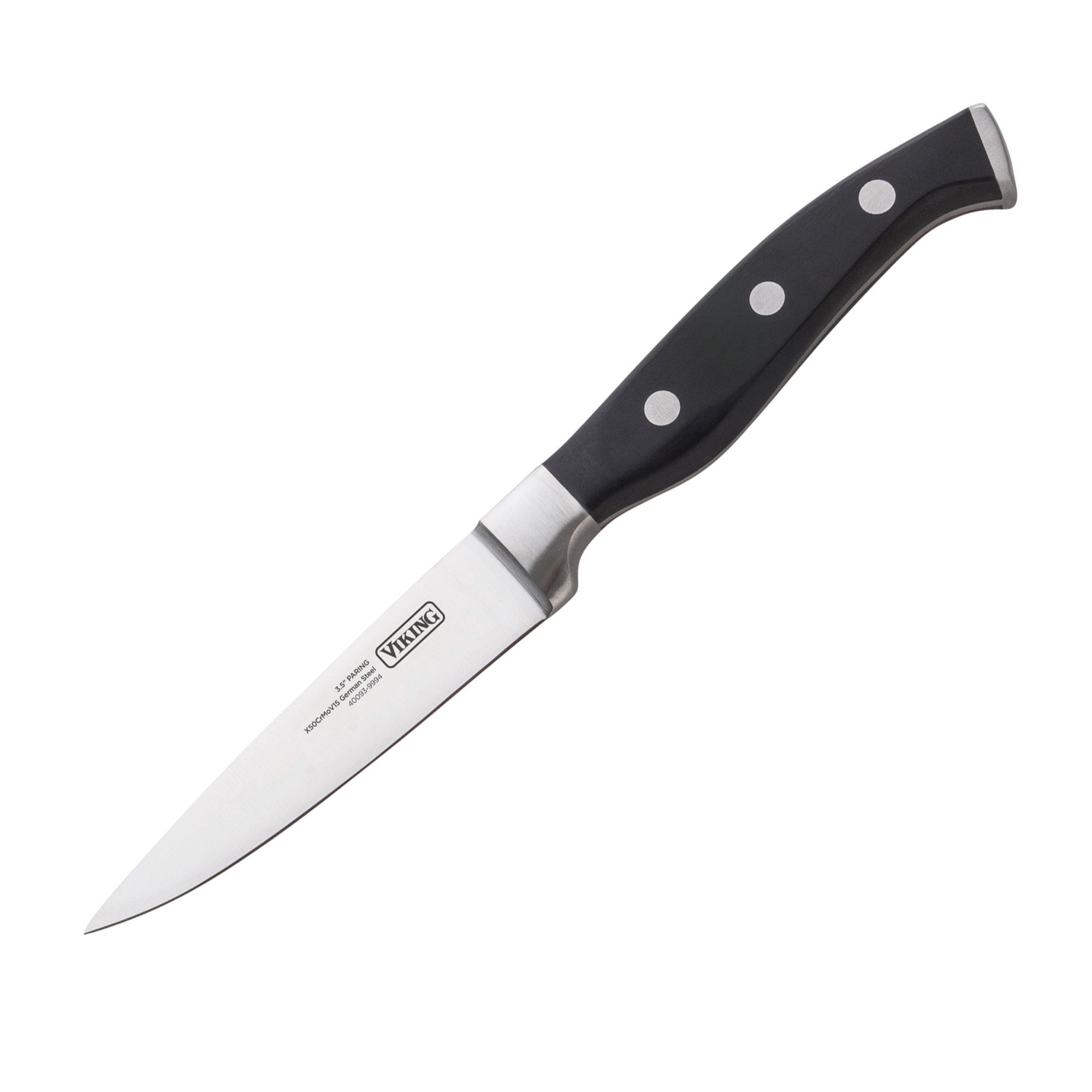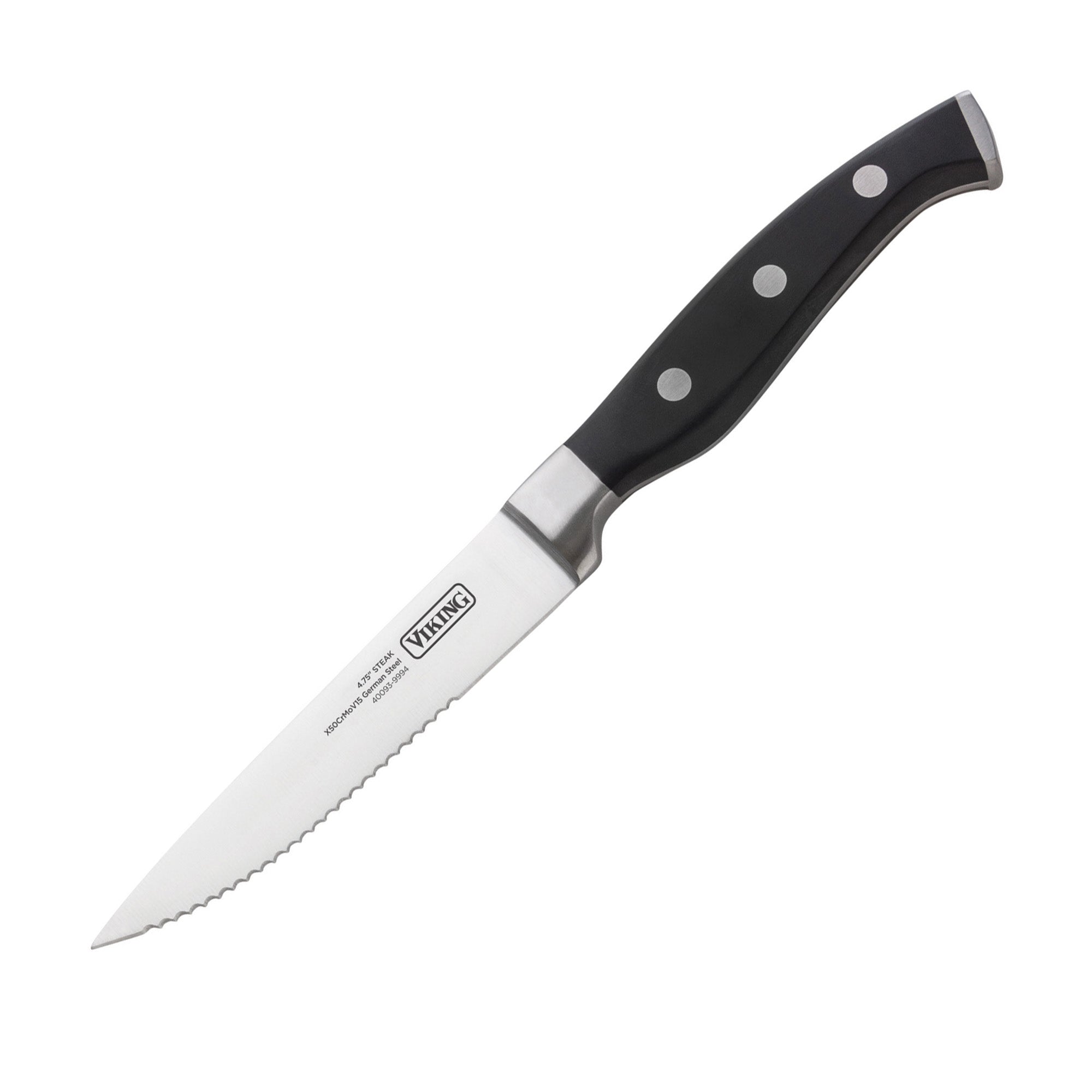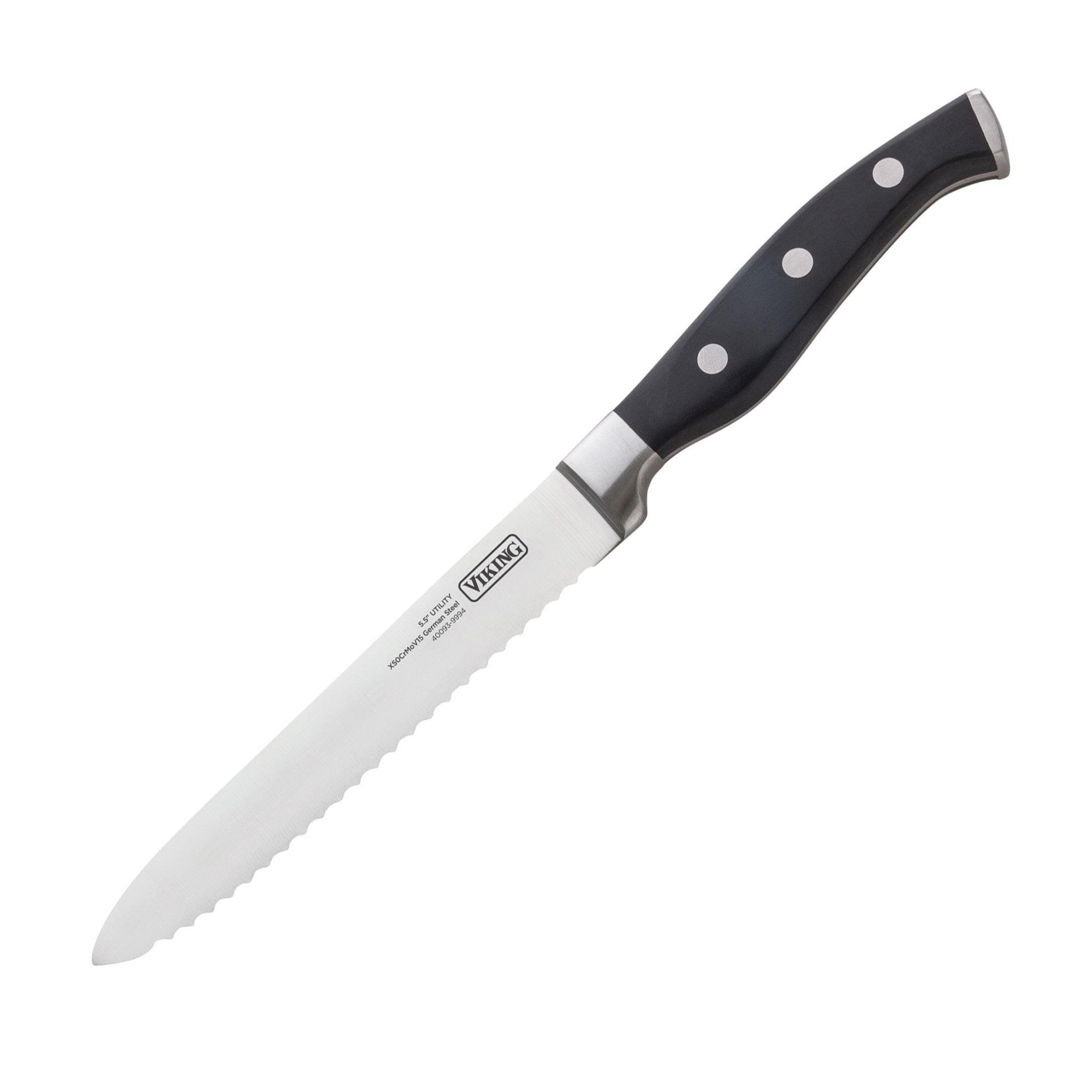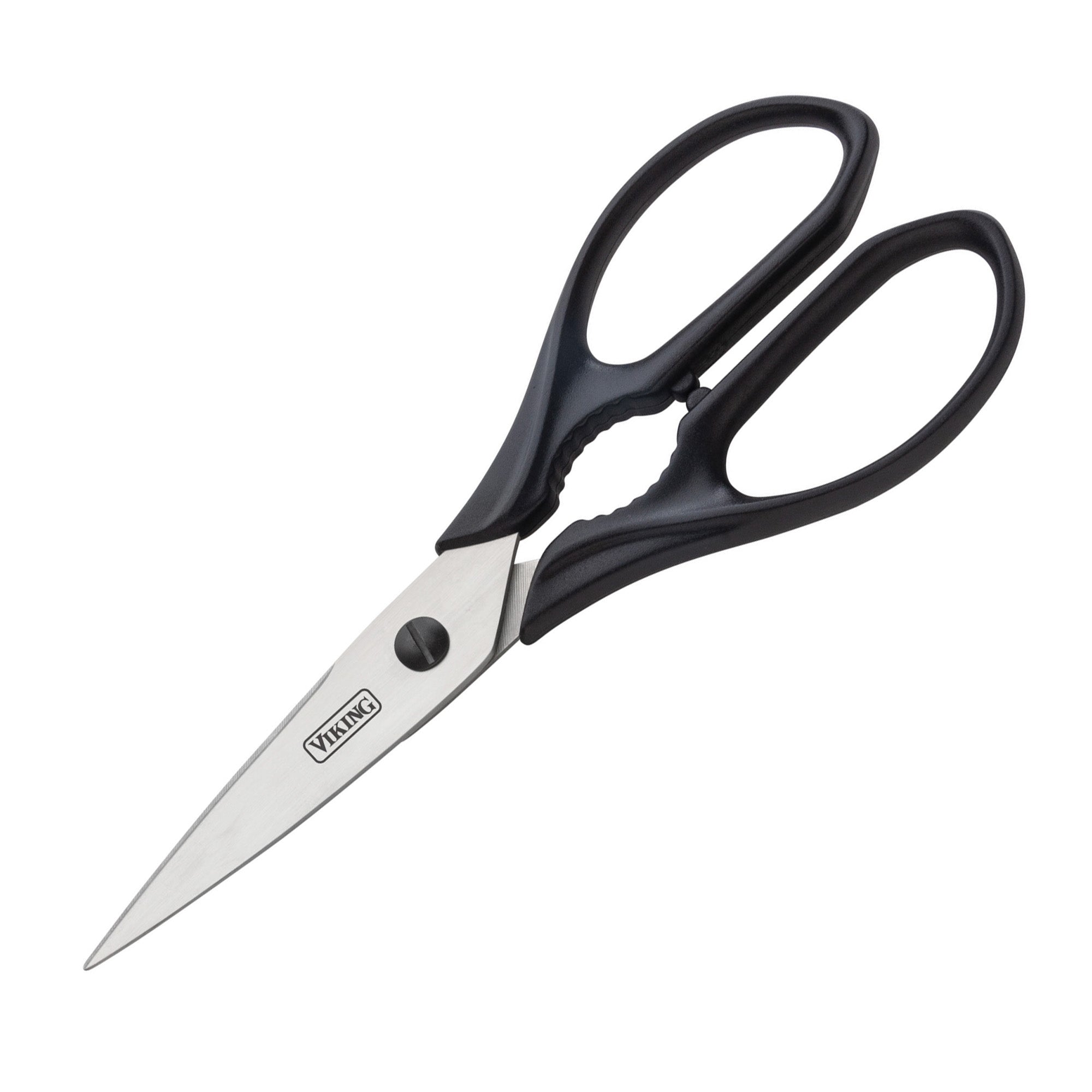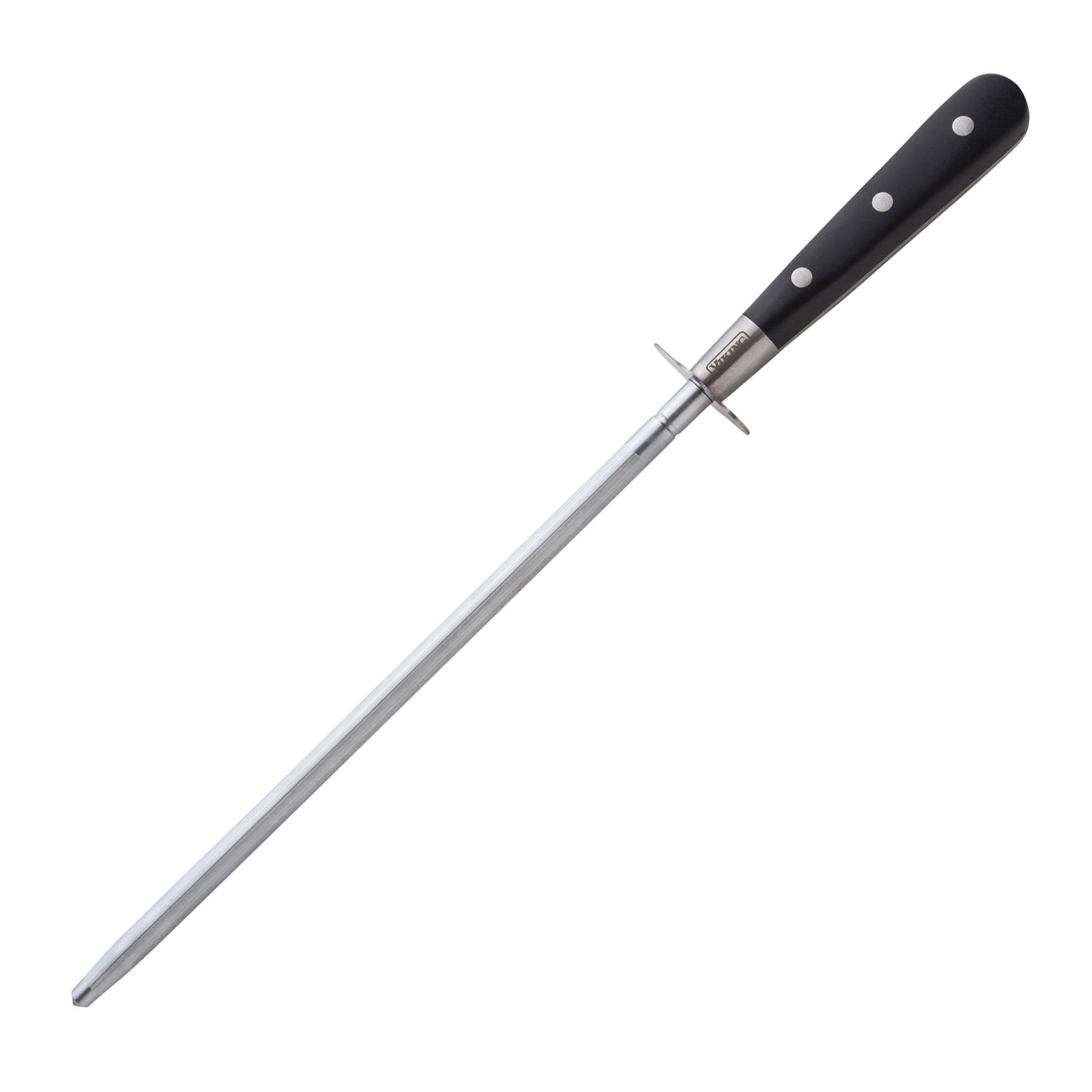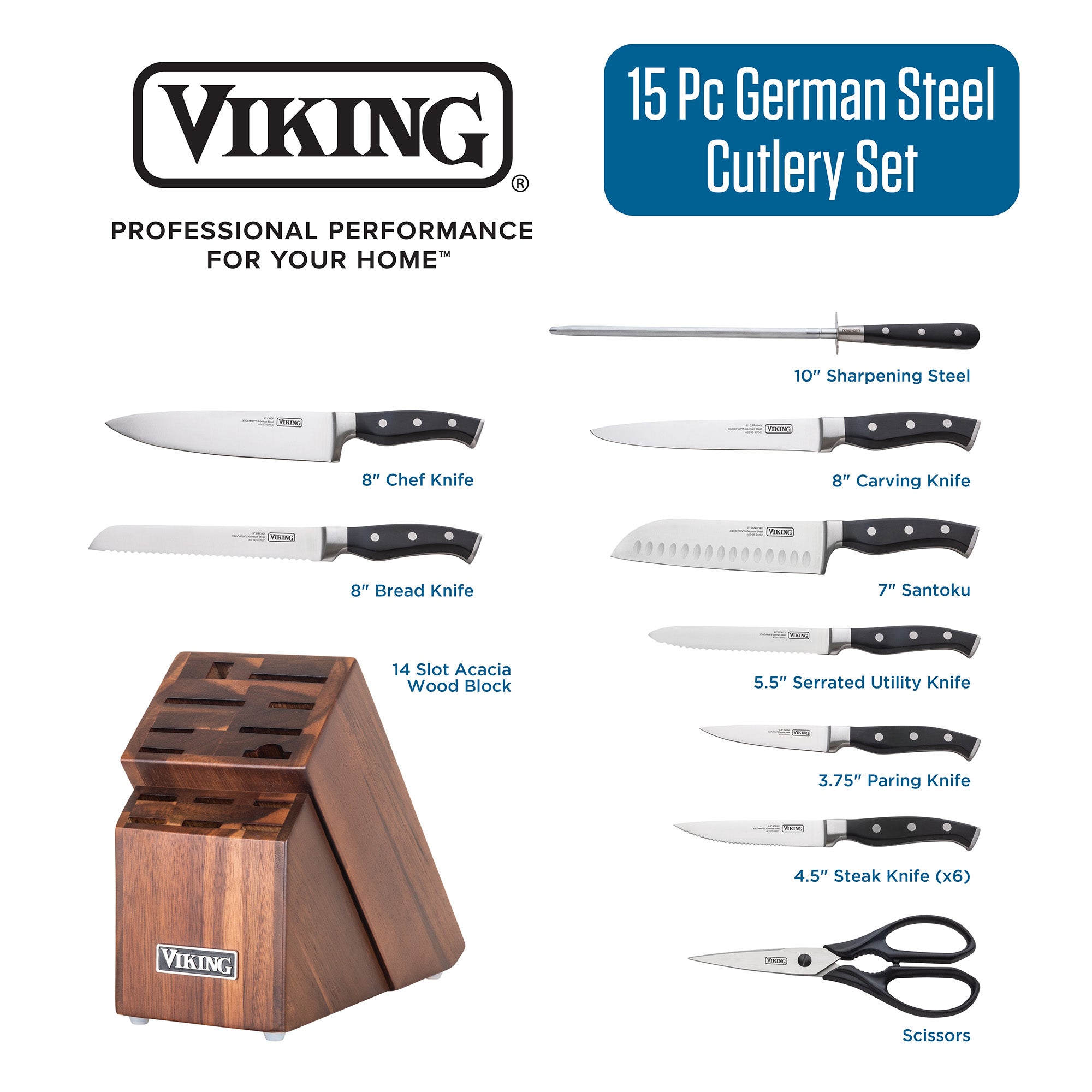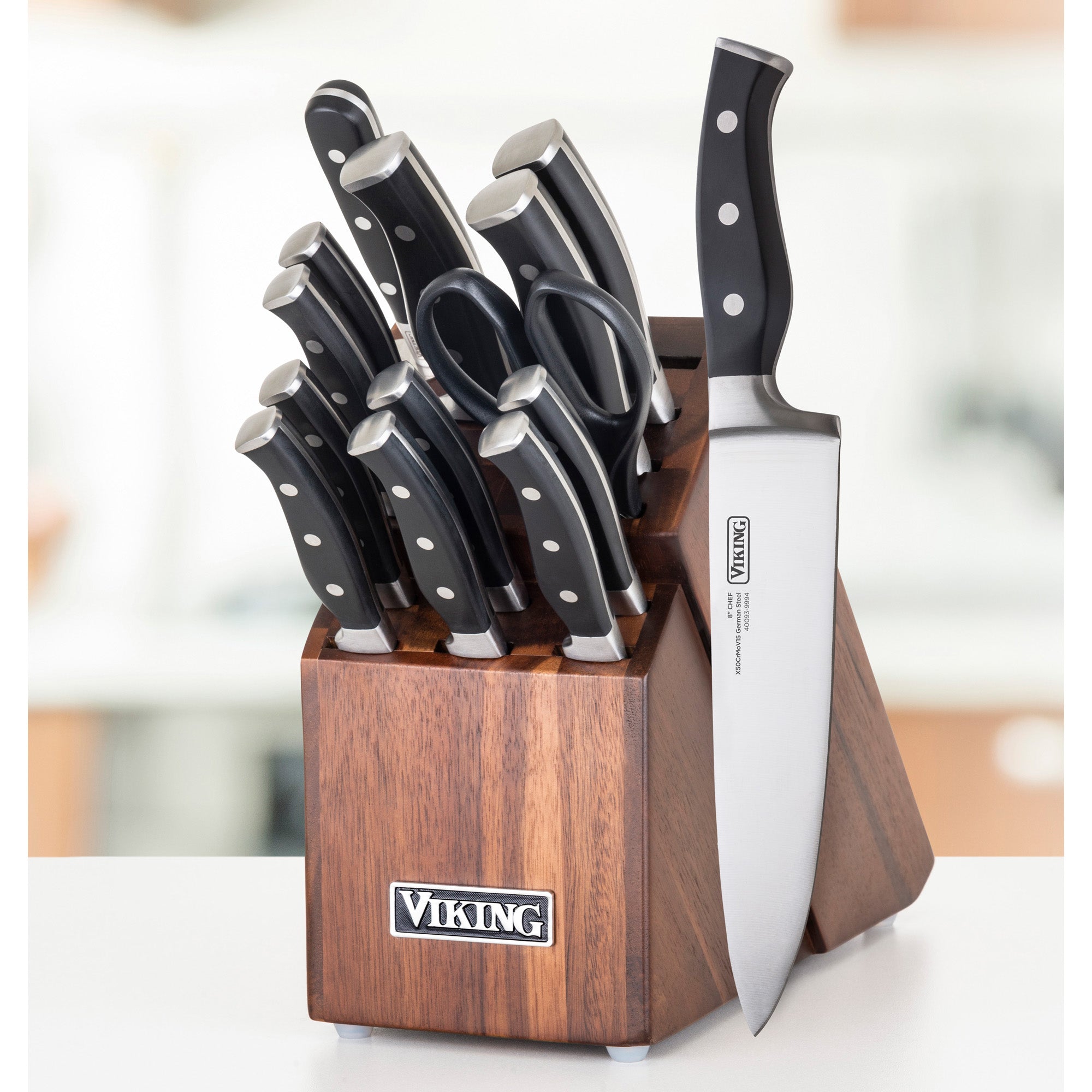 Viking Professional 15-Piece German Steel Cutlery Set with Acacia Wood Block
Features:
Includes:

8-Inch Chef's Knife
8-InchCarving Knife
8-Inch Bread Knife
7-Inch Santoku Knife
5.5-Inch Utility Knife
3-Inch Pairing Knife
10-Inch Sharpening Steel
Shears
Six 4.5" Steak Knives
14-Slot Wood Block

German Stainless Steel with 56 Rockwell hardness rating to ensure sharpness, edge retention, durability and to resist corrosion
Full-tang design
Dishwasher Safe, Handwash Recommended
Limited Lifetime Warrant
The Viking 15-piece Cutlery Set delivers in both elegant design with the Acacia Wood and uncompromising performance thanks to the exceptional balance between the blade and handle. The forged look features a full bolster with integrated full-tang construction and riveted POM handles. The blades each feature a 15-degree cutting edge that is heat-hardened under inert gas, giving the blades strength and long life. The cutting-edge angle and the hardness of the German steel create the perfect balance between edge retention and the ability to sharpen the blade. And it's all topped off with an elegant, Acacia wood block that is slotted for every blade included in the set. Viking Cutlery is completely hygienic with no gaps between the blade and handle. The bolster and integrated tang deliver stability and balance while protecting the user's hand from the blade. Dishwasher safe – but we always recommend handwashing to prolong the look of the blade and edge sharpness.