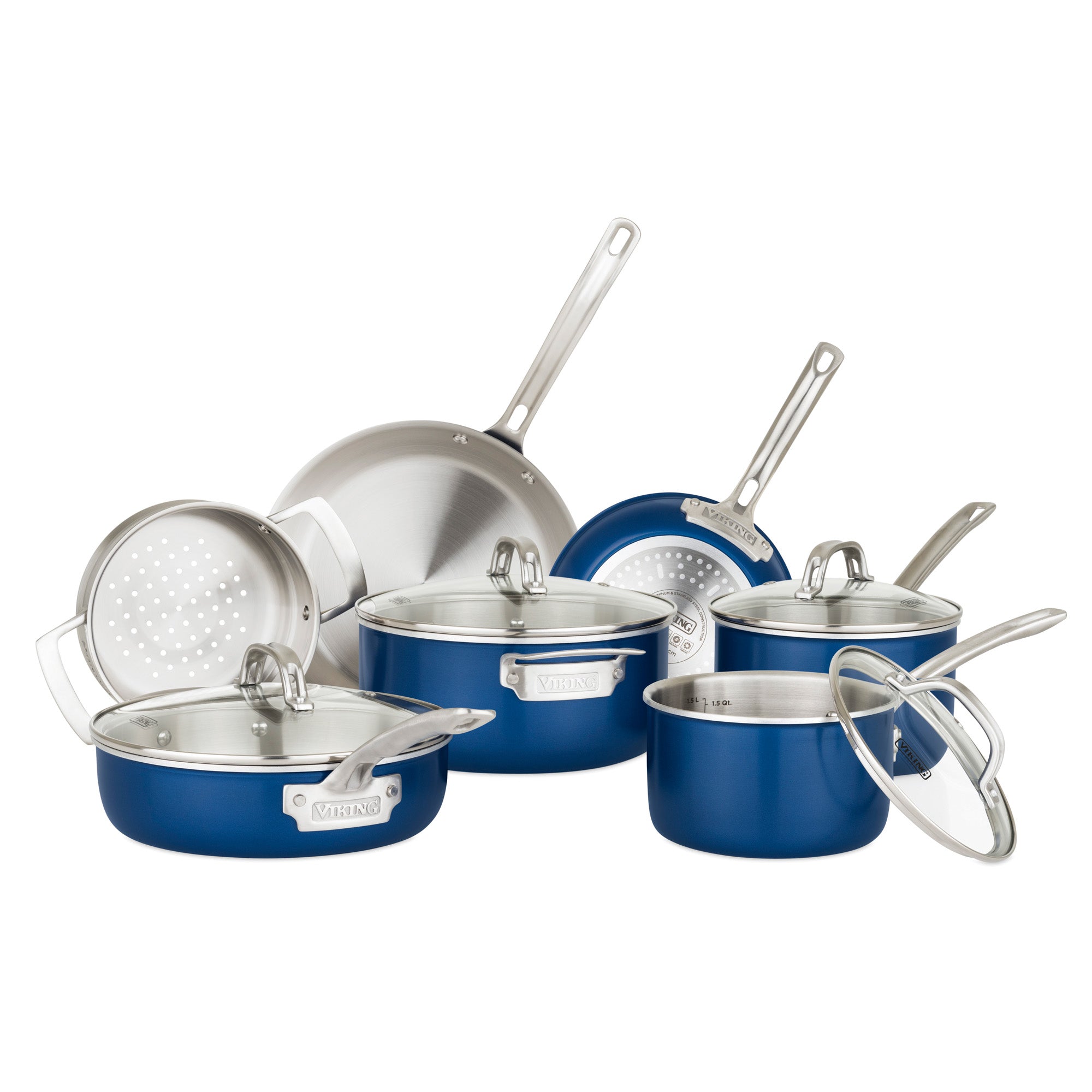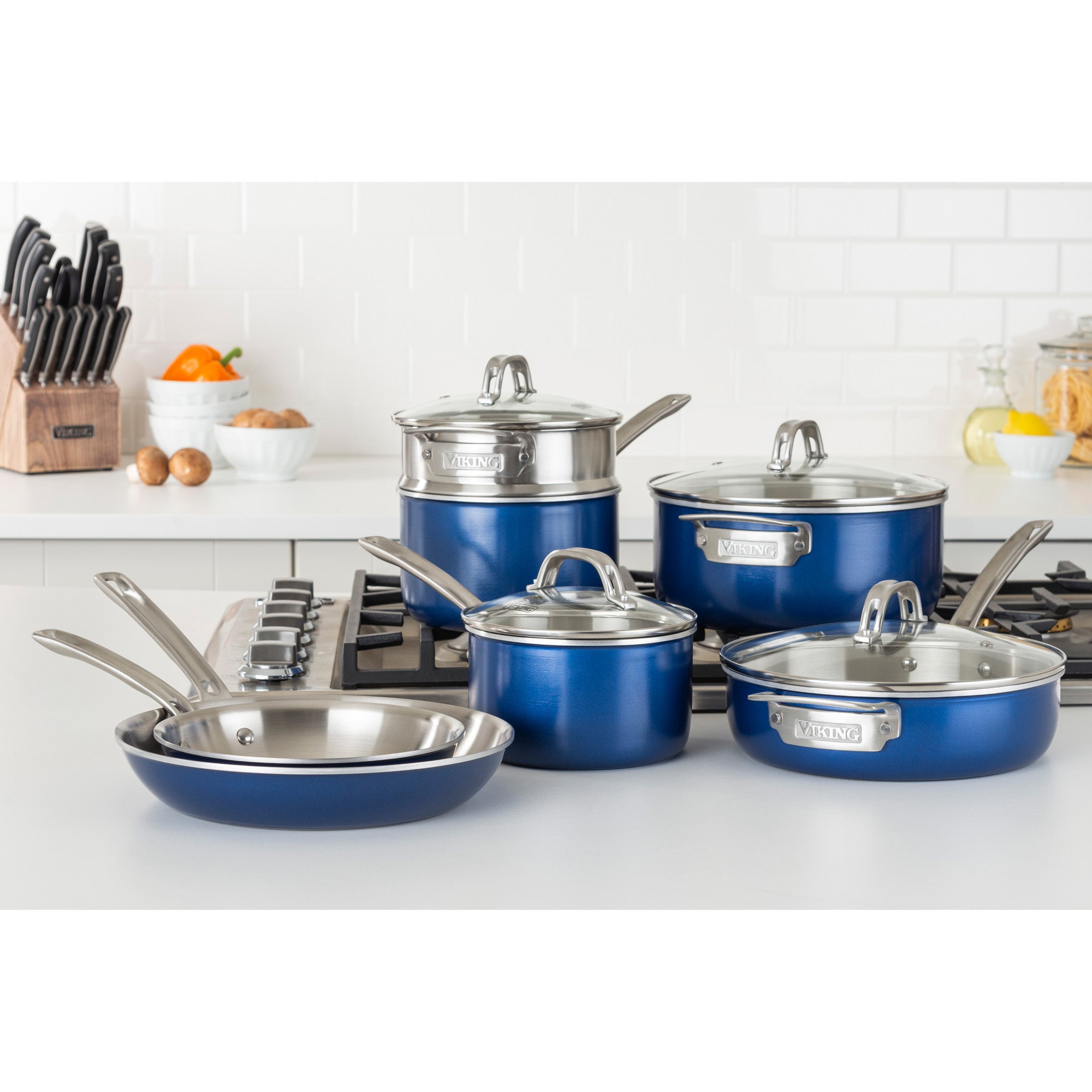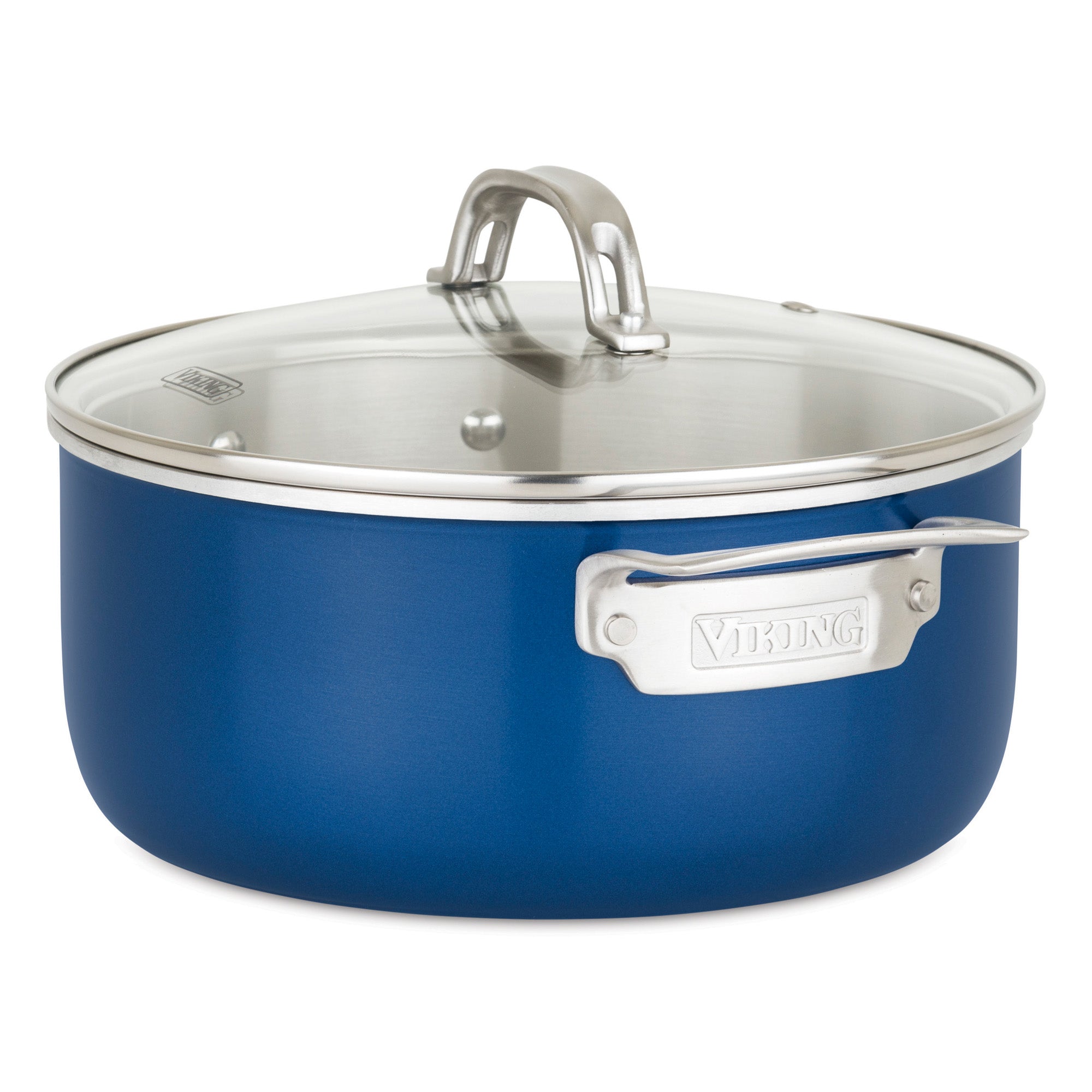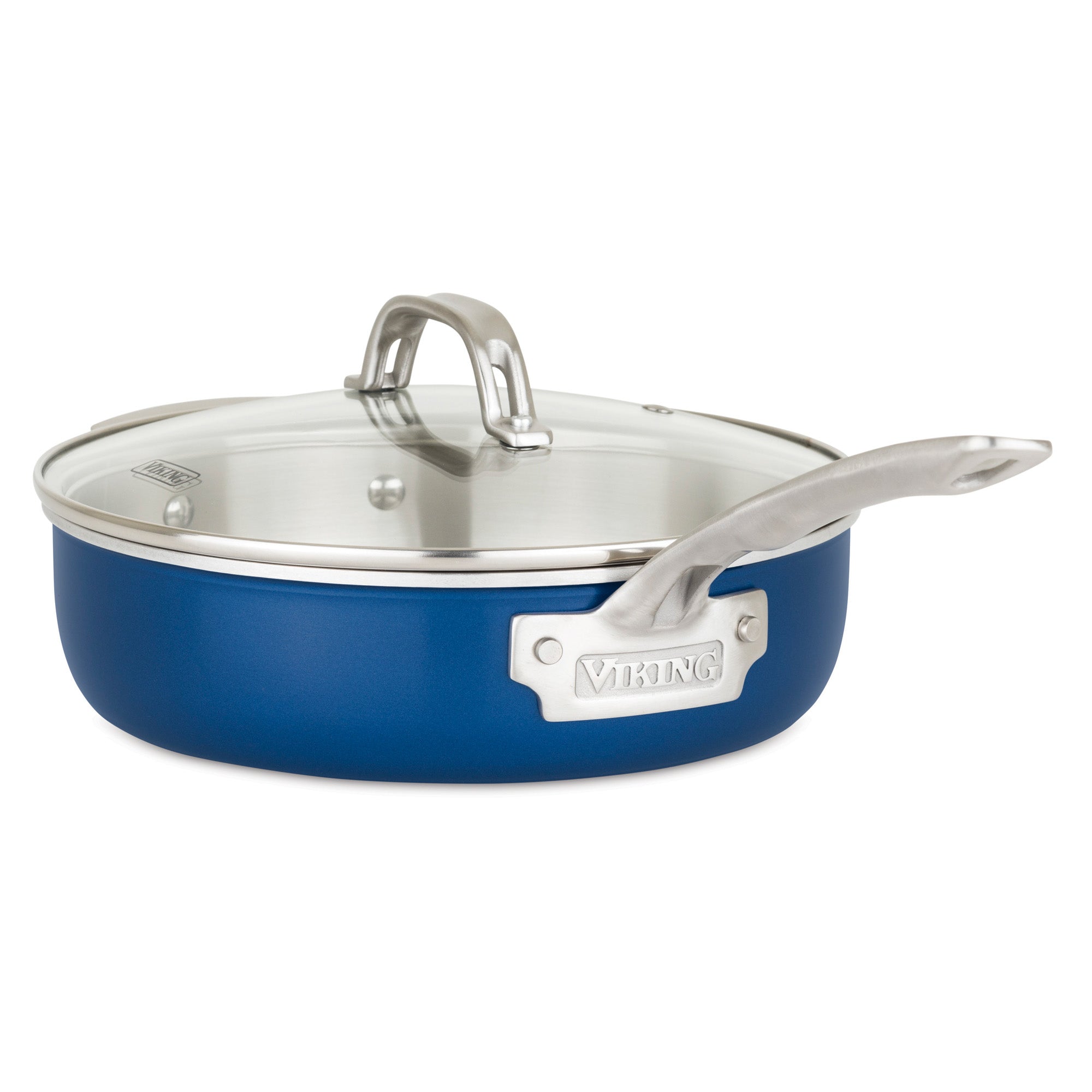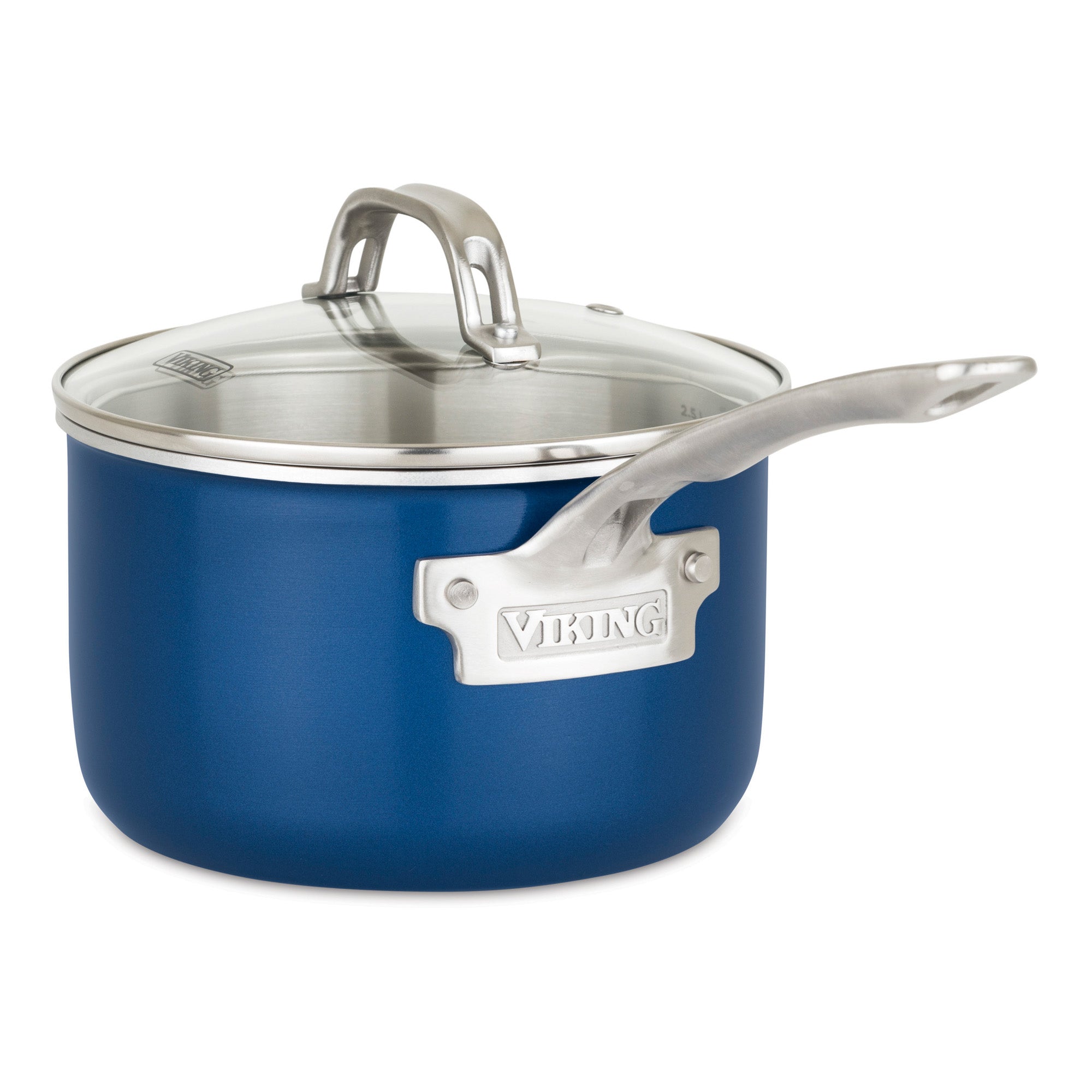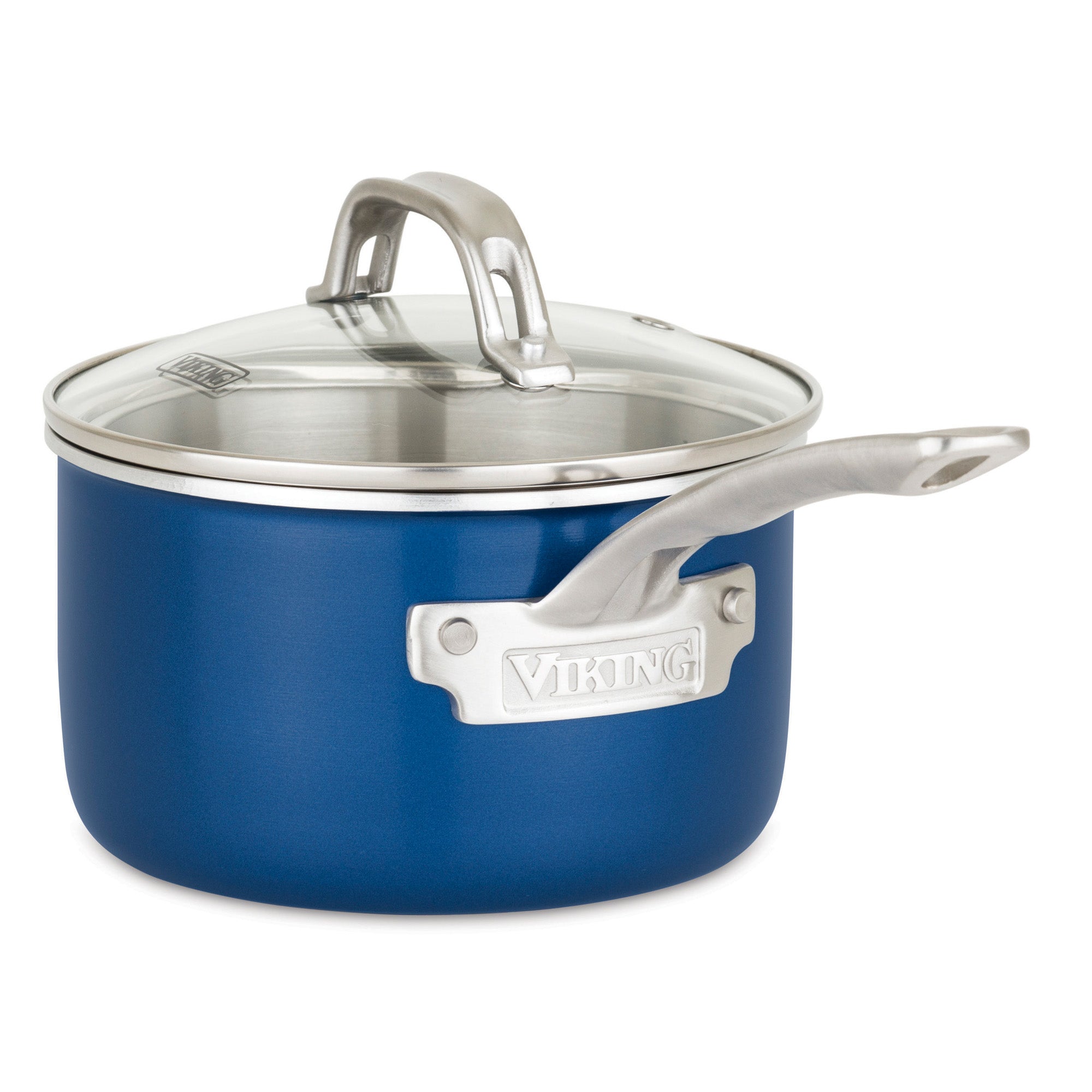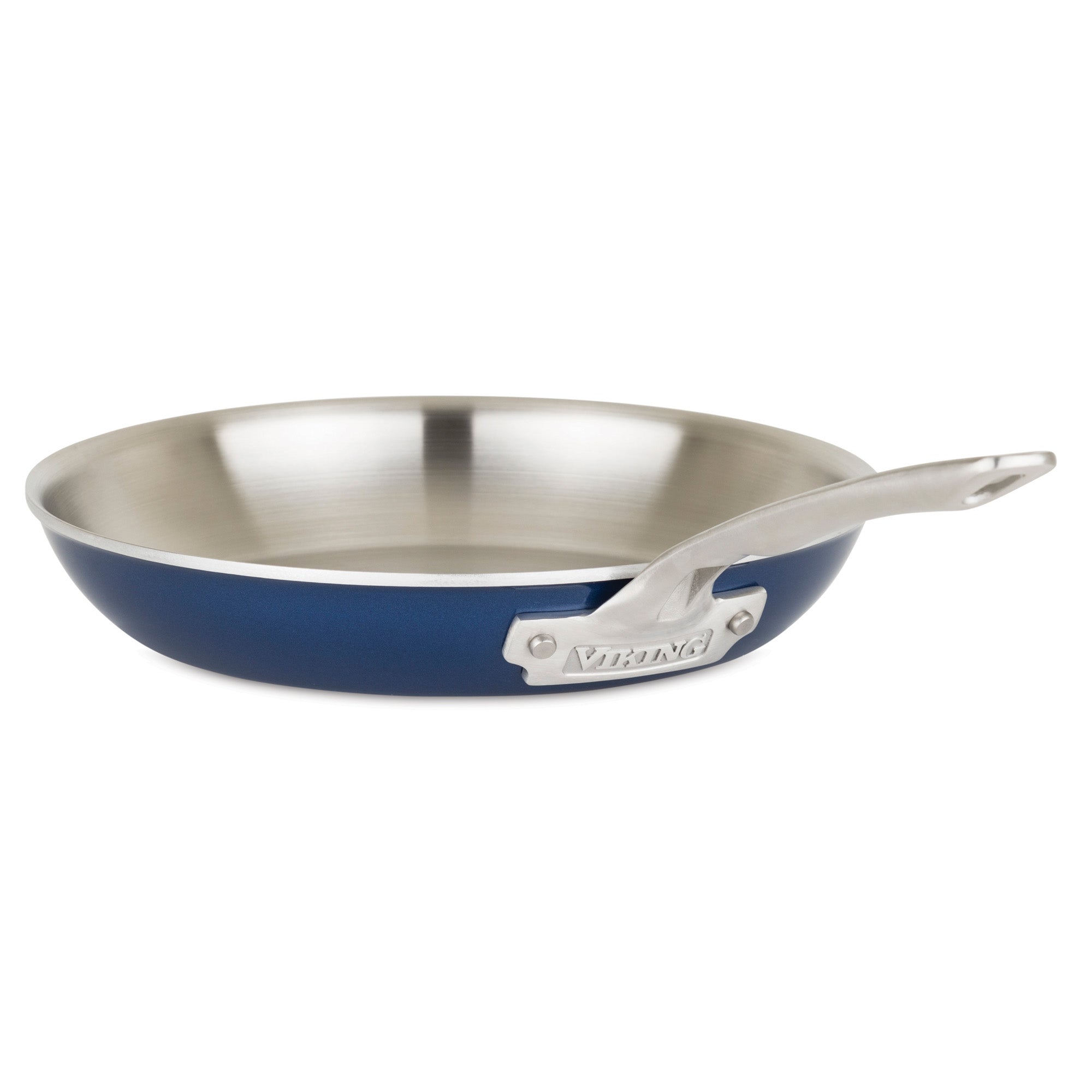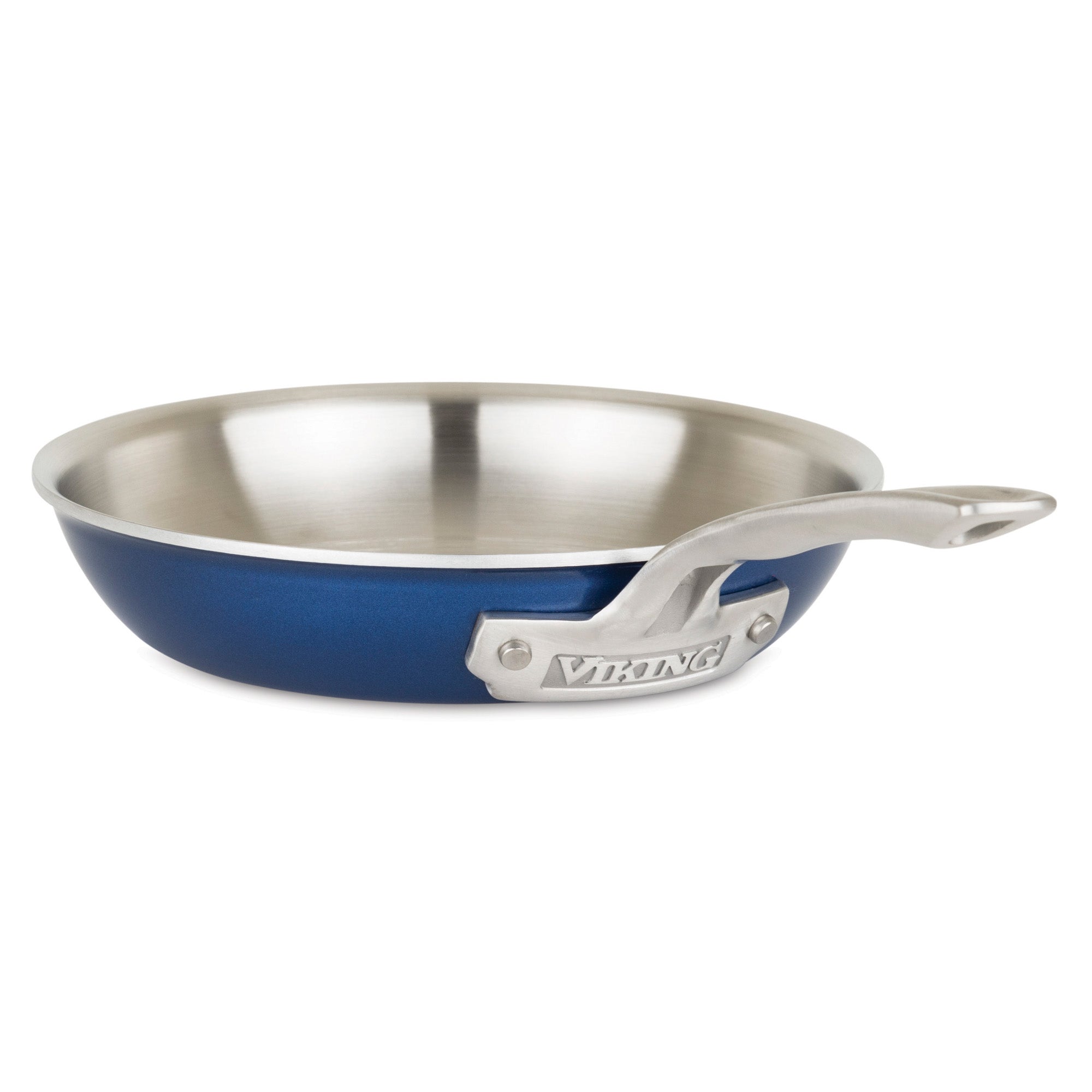 Viking Multi-Ply 2-Ply 11-Piece Blue Cookware Set with Glass Lids
Features:
Multi-ply cookware set features an exterior layer of highly efficient aluminum for quick and even heating that minimizes hot spots and gives you a consistent sear.
Interior, durable stainless steel cooking surface is non-reactive and will not affect the flavor of your food while making cleaning a breeze.
The two ply's work together to evenly distribute heat for rim-to-rim cooking.
Embedded induction plate at the bottom of each pan increases versatility of cookware so you can use on gas, electric, ceramic and induction cooktop
Vented glass lids feature stay-cool handles and help prevent boil-overs while allowing you to see the progress of your meal as it cooks.
Flared rims for drip free pouring.
Stay-cool fully cast stainless steel handles are ergonomically designed for comfort and are securely attached with heavy duty rivets for a lifetime of comfort and use.
Large count 11pc set includes a variety of important cookware sizes to help you accomplish multiple tasks in the kitchen.
Attractive silicone polyester coating is safe for high temperatures brings fashion to your kitchen with colors that will stay looking sharp for years to come.
Oven safe to 450°F (glass lids to 400°F)
Dishwasher safe
Limited lifetime warranty
Leverage the benefits of heat transfer that comes with cooking on aluminum with the non-reactive cooking surface of stainless steel with the Viking 2-Ply 11-Piece Cookware Set with Glass Lids. Available in an attractive color, this cookware set includes an exterior layer of heavy-duty aluminum for quick and even heating paired with a long-lasting, non-reactive stainless steel interior cooking surface. The attractive exterior of the cookware set is comprised of a matte silicone polyester coating that is heat safe for high temperatures. Fully cast stay-cool stainless steel handles are secured by stainless steel rivets for a lifetime of use. The Viking 2-Ply 11-Piece Cookware Set includes: an 8" fry pan, a 10" fry pan, a 2-quart saucepan with lid, a 3-quart saucepan with lid, a 5-quart Dutch oven with , a 3.5-quart sauté pan with lid and helper handle, and a steamer insert that fits the 3-quart saucepan. Perfect for gas, electric, ceramic and even induction (yes, it is induction compatible) cooktops, this cookware set from Viking will compliment any kitchen. This cookware set features a stainless steel induction plate embedded in the bottom of each pan to make it induction compatible, so whether you have induction now or you are considering it down the line, your cookware will be ready to make the transition with you whenever you are. Feel free to finish your dish in the oven or even cook directly in the oven. This set is oven safe to 400°F with glass lids and 450°F without glass lids. The variety of sizes featured in the Viking 2-Ply Stainless Steel 11-Piece Cookware Set gives you the versatility you need to tackle a wide variety of dishes. From the perfect brunch, to playing dinner host, you can braise your coq au vin in the Dutch oven while sautéing up the perfect side dish in your fry pan! Caring for your cookware set is easy. This Viking 11pc cookware set is dishwasher safe. We always recommend extending the life of your cookware and to avoid any rust spots around the induction plate by handwashing with warm, soapy water and either let air-dry or wipe with a dishtowel before storing. Limited lifetime warranty.