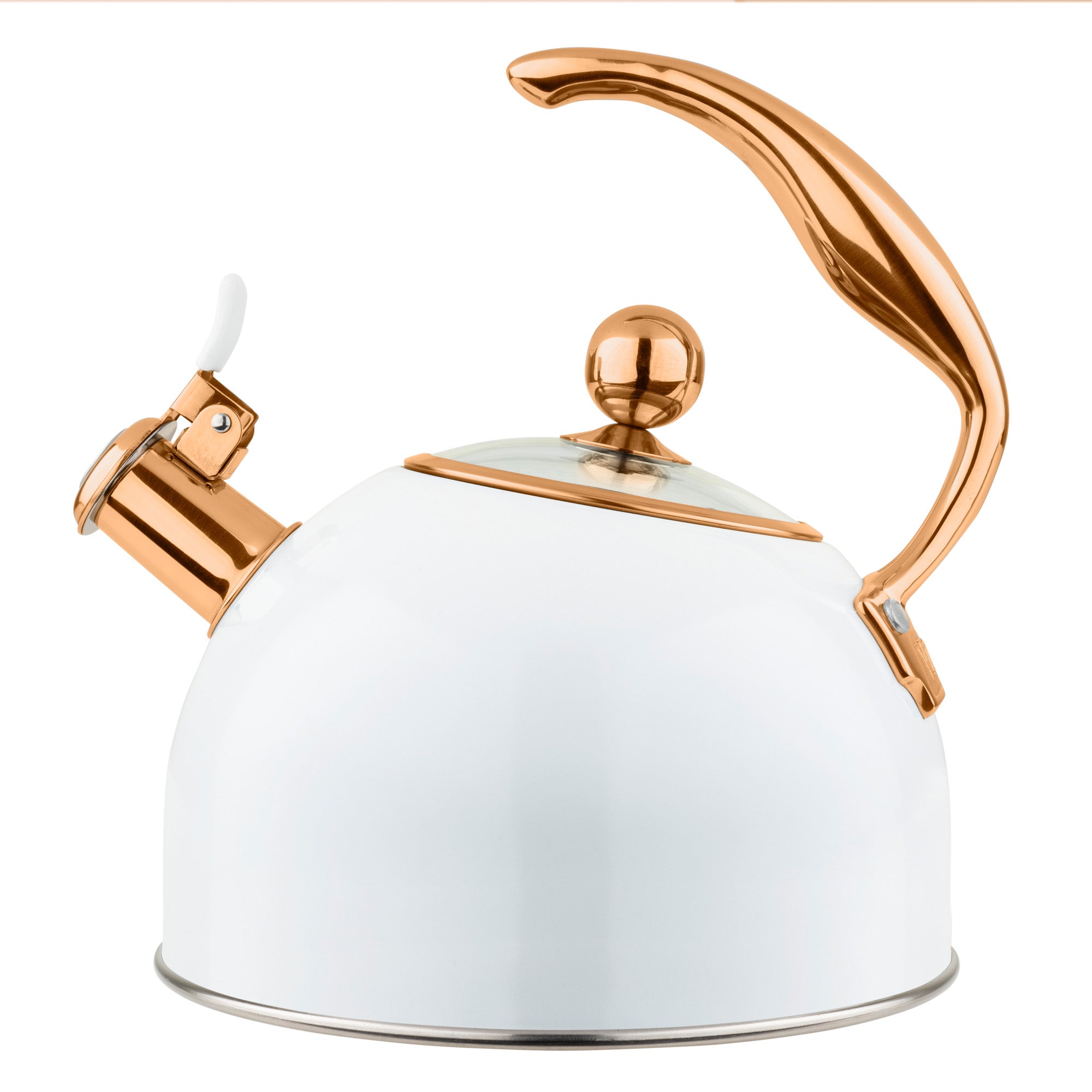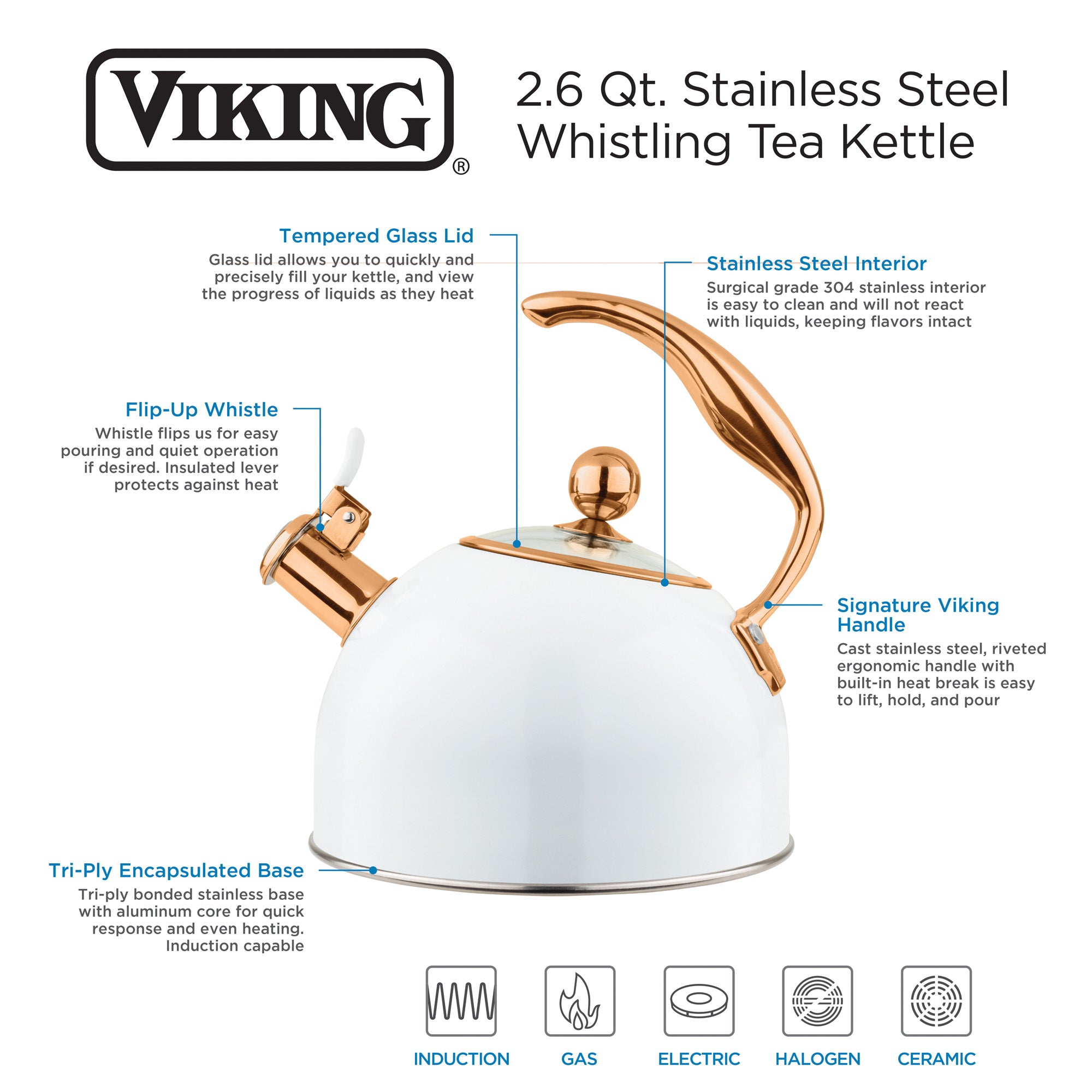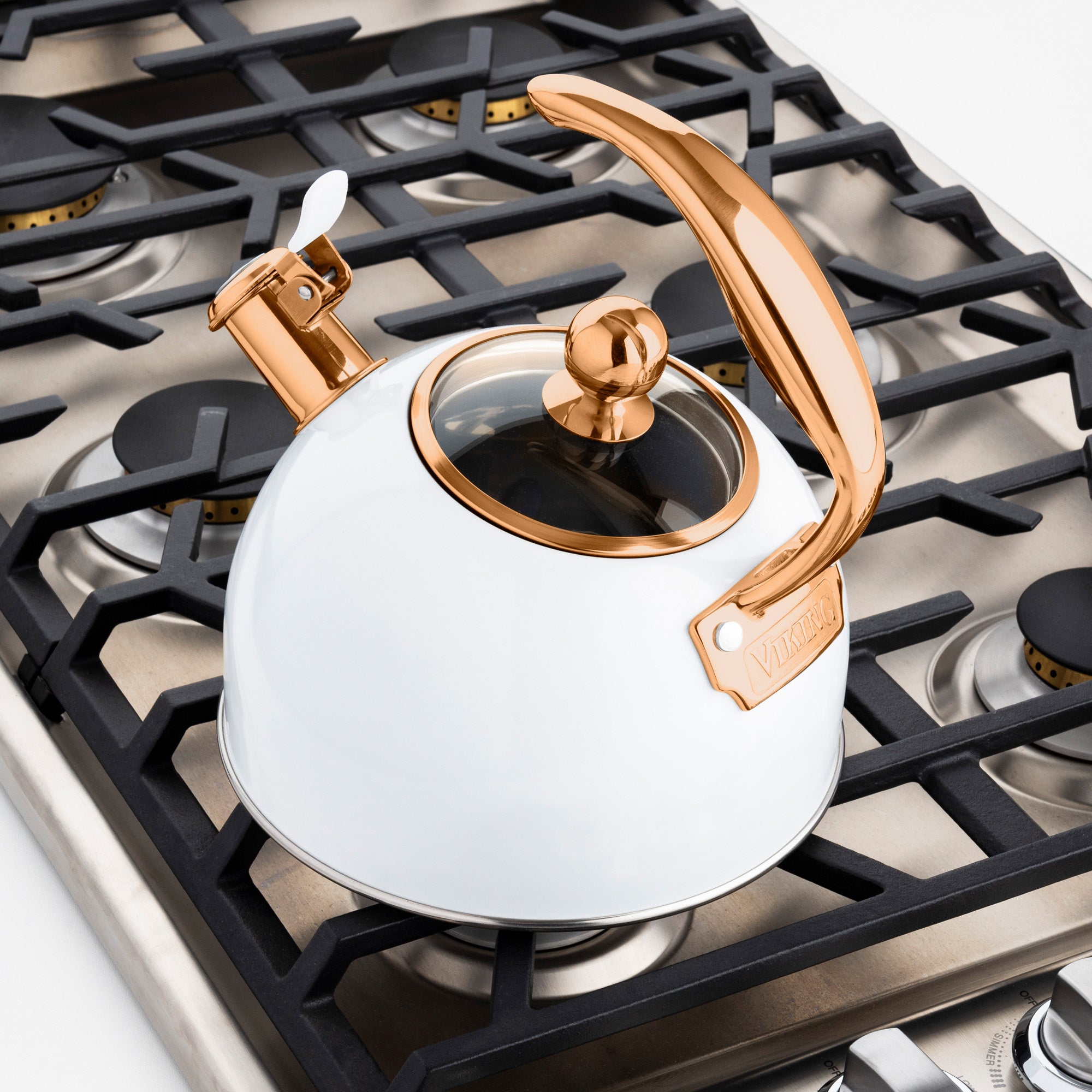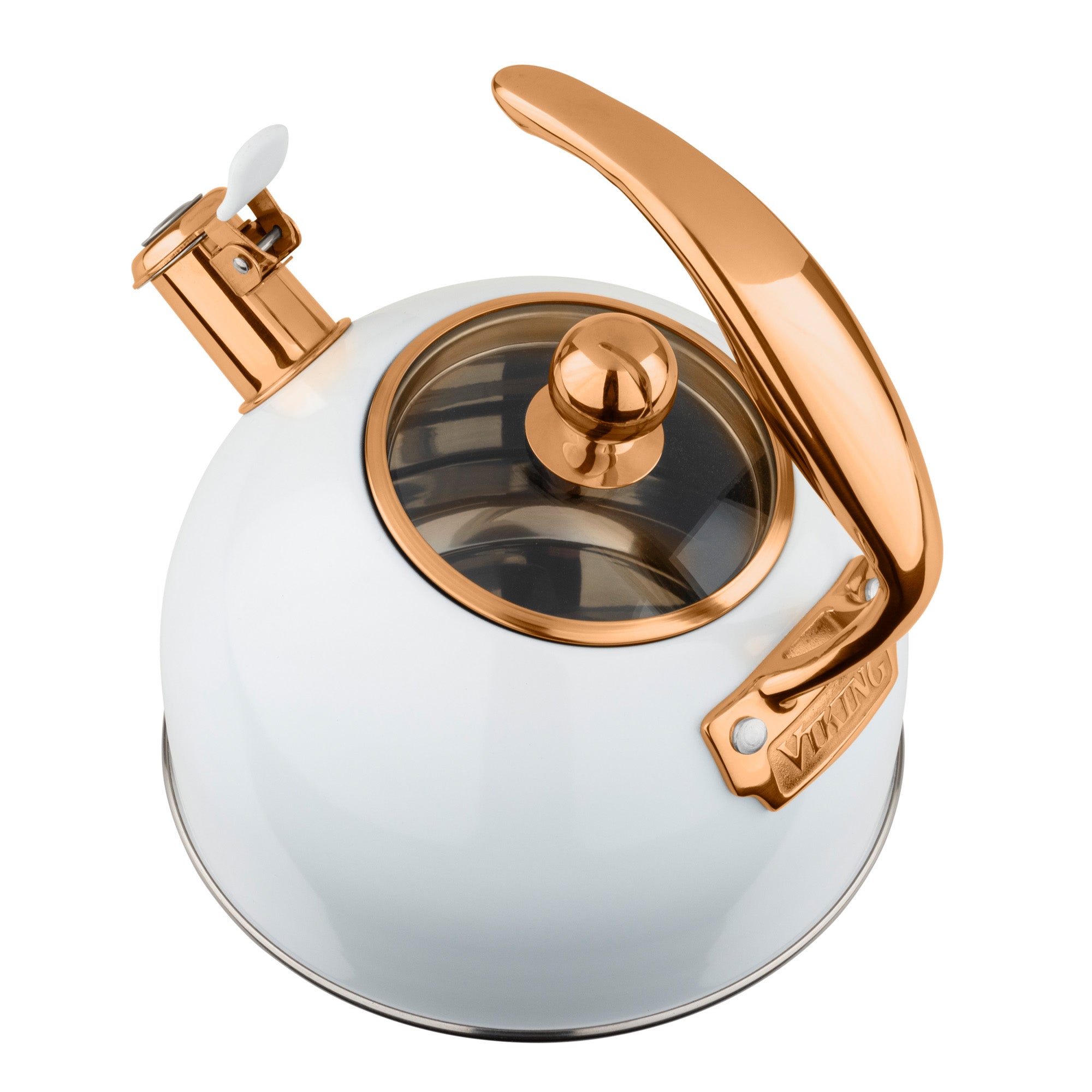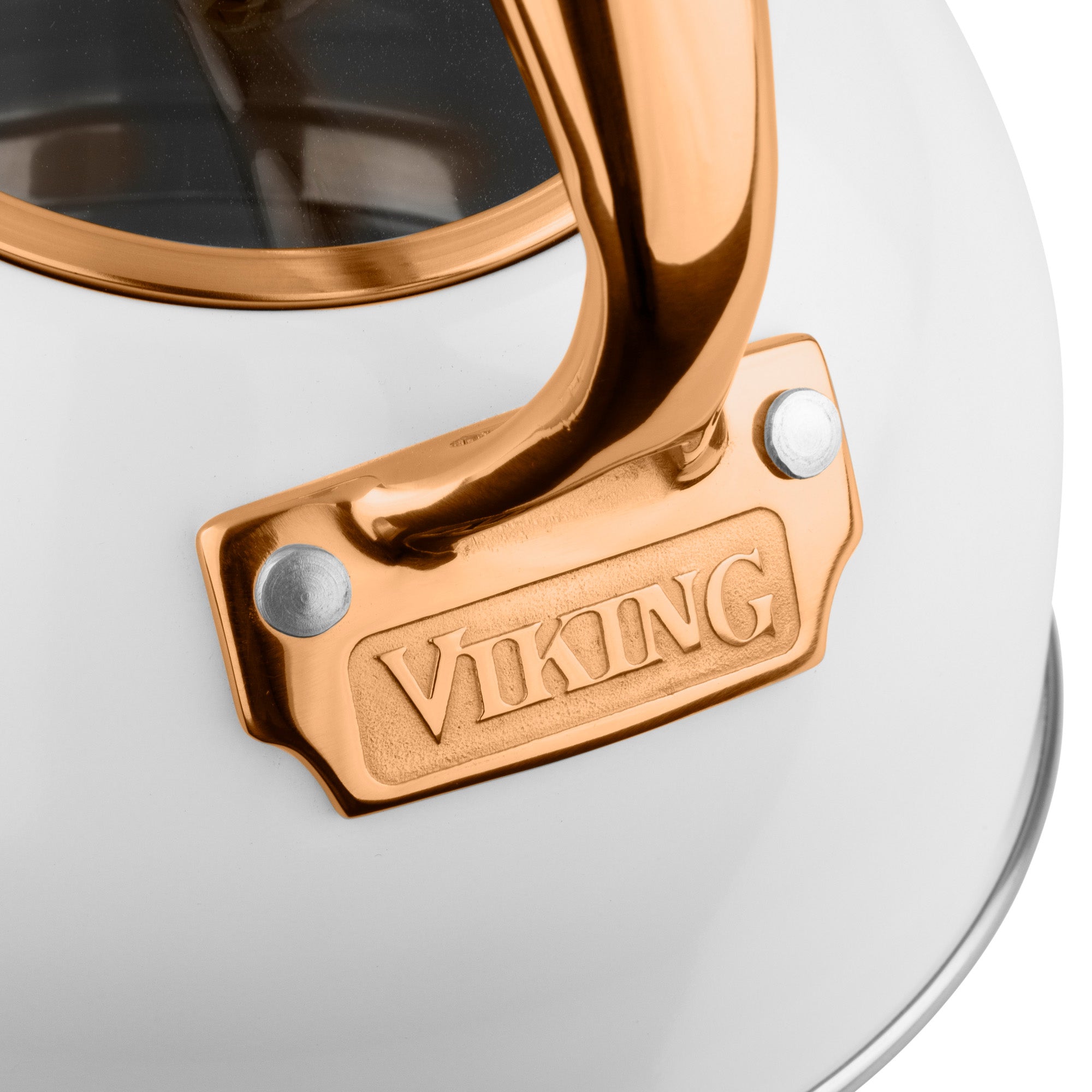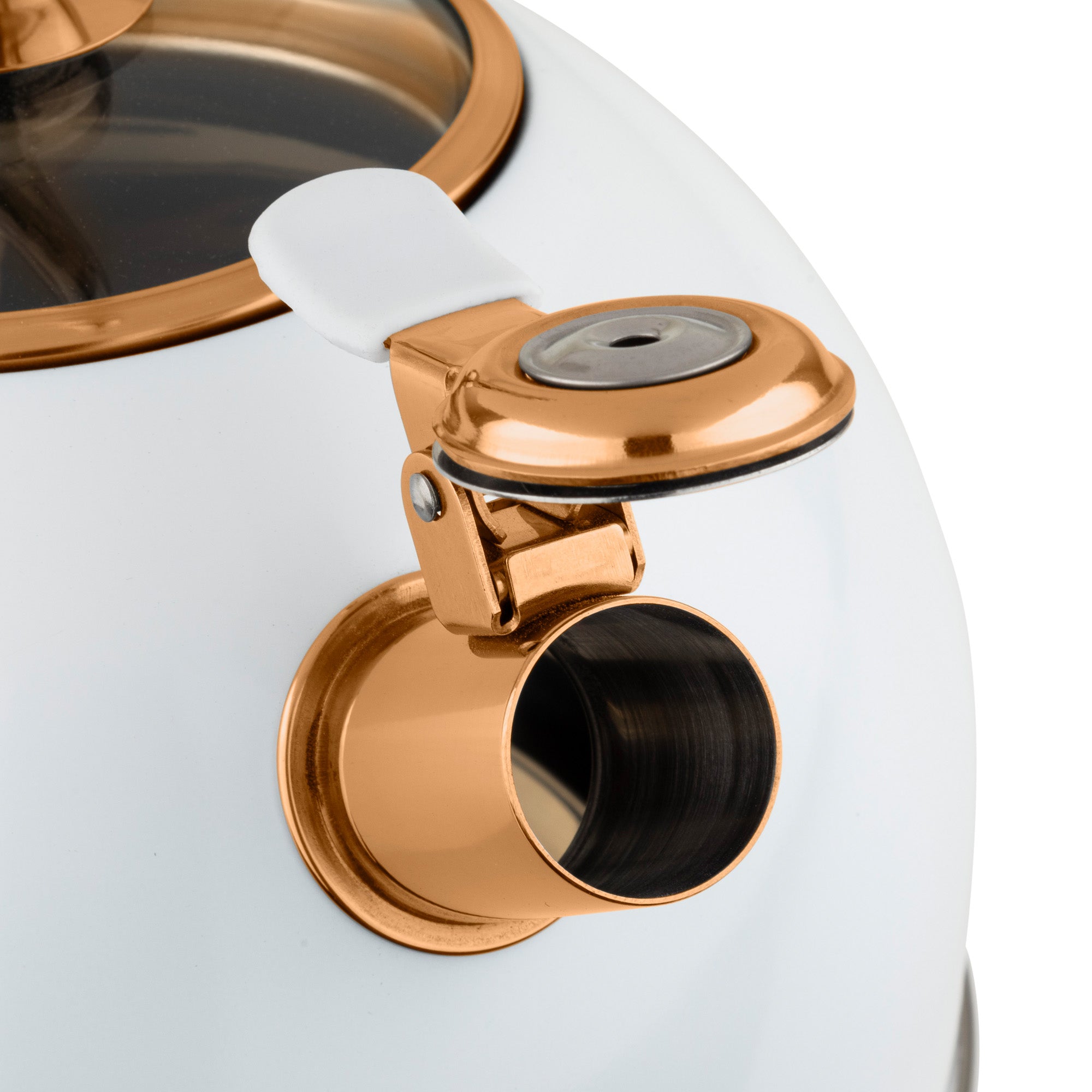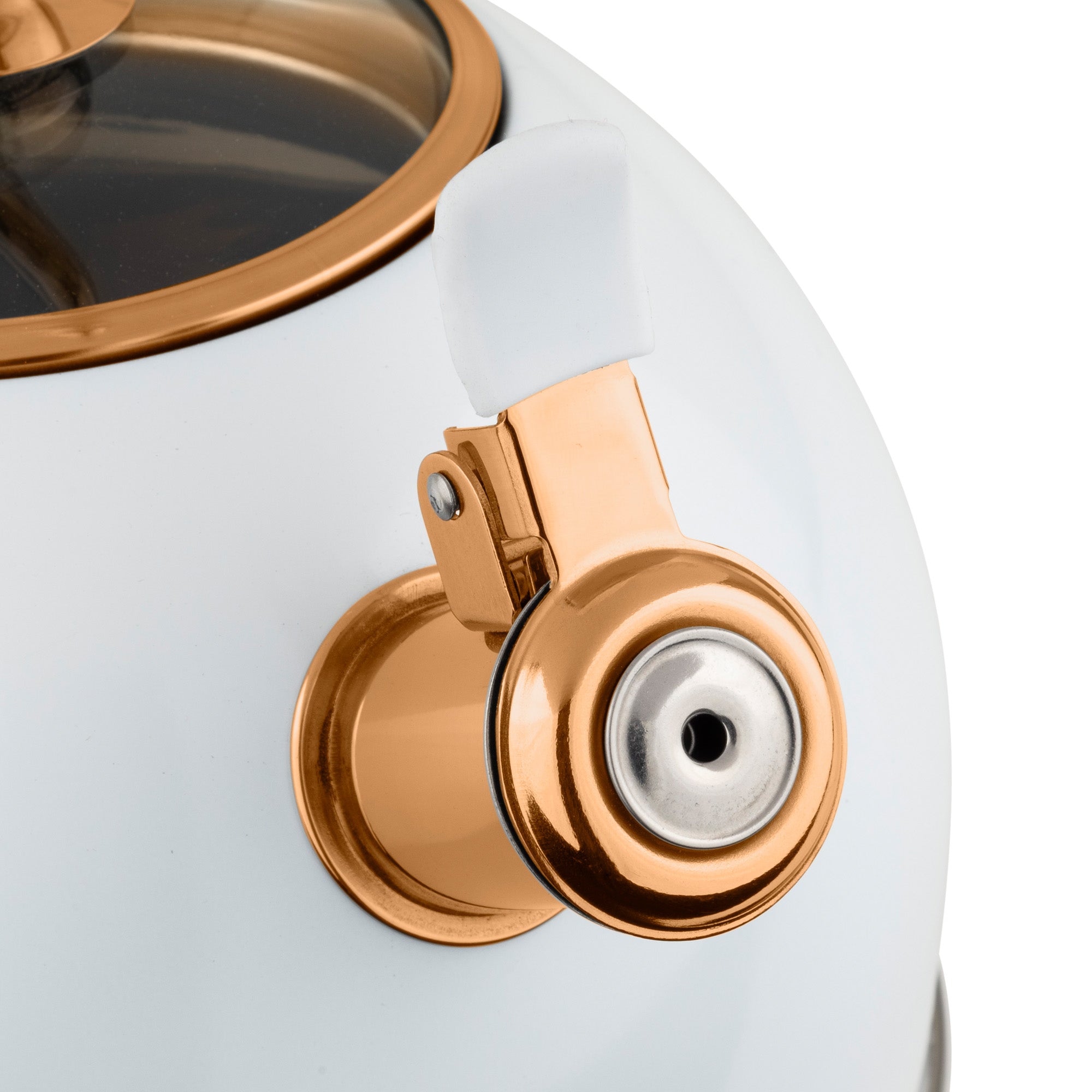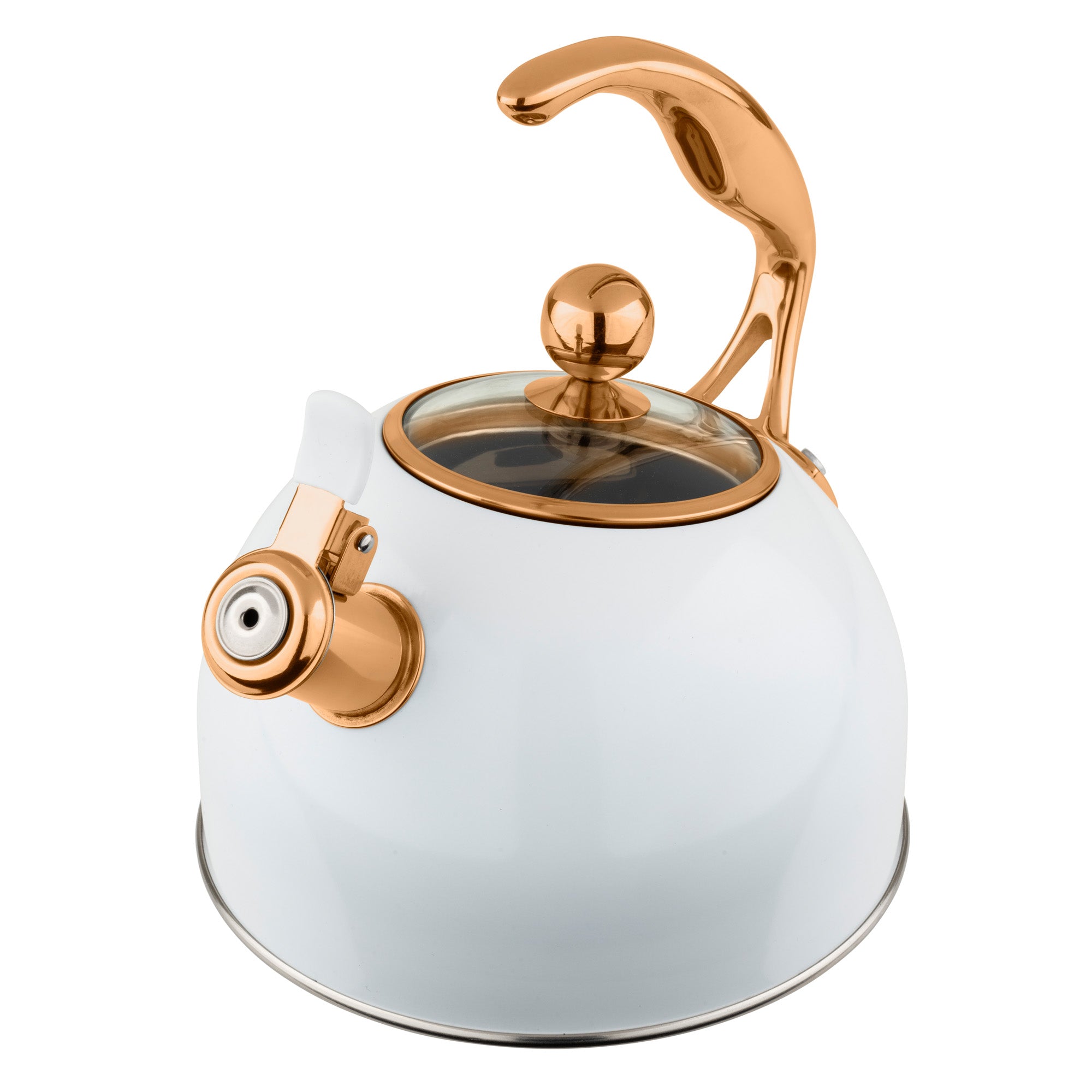 Viking 2.6-Quart White and Copper Stainless Steel Whistling Kettle with 3-Ply Base
Features:
One touch whistle alerts you when the water has come to a boil, while easily pivoting out of the way for easy pouring
Surgical grade stainless steel interior is non-reactive, eliminating the transfer of metallic taste to your water from the kettle while making cleanup a breeze
3-Ply clad base features an aluminum core sandwiched between two layers of stainless steel that helps reduce the energy needed while heating faster than traditional stovetop kettles
Works with all stovetops, including induction
The cast stainless steel handle features a heat break to reduce heat transfer to the handle
Handwash recommended
Limited Lifetime Warranty
Includes: 2.6-Quart/2.5-Liter White and Copper Whistling Tea Kettle with Glass Lid.
The Viking Whistling Tea Kettles feature a 3-Ply base for even heat distribution that results in faster boiling. The elegant look includes a cast stainless steel handle that is riveted onto the pot for a lifetime of security and a comfortable grip while pouring and filling. The Viking Kettle is the perfect stove top accent for any kitchen and works on all stovetops, including induction.
Featuring a classic design, these tea kettles bring a timeless look to any stovetop. The kettle body and spout are built with 304 stainless steel that is non-reactive and easy to maintain. Because the kettle is surgical grade stainless steel, it won't impart metallic flavor into your water so you can enjoy the full-bodied flavor of your coffee, tea, instant soups and more.
A thick aluminum core embedded in the stainless steel base heats evenly, allowing water to reach the boiling point more quickly than traditional kettles. The magnetic stainless steel base works on all cooktops, including induction.
The Viking kettles include a glass lid that offers visibility into the heating progress for anyone that wants to debate whether or not a watched pot boils faster. Being able to see the progress of the water as it nears a boil also allows you to turn off the heat when you want to enjoy beverage that benefits from a temperature that is just off-a-boil.
The levered one-touch spout includes a heat resist silicone cover and can be open and closed with a thumb or single finger. The spout's melodic whistle alerts you to when your water is ready to serve. The handle features a heat break to reduce heat transfer to the handle and is strategically placed to keep fingers away from steam as you lift the kettle off the stove.